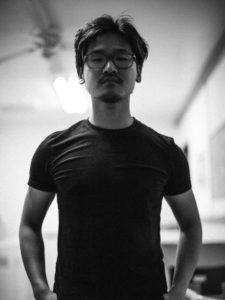 DISQO VOLANTE is Korean-American multi-instrumentalist Matthew Booth, a sax virtuoso with a penchant for synthpop.
Originally from Seoul but now based in Carrboro, North Carolina, the hybrid of his musical and cultural heritage has produced a familiar yet unusual sound with a modern aesthetic.
Indeed, the inclusion of sax does set DISQO VOLANTE apart from the competition, recalling aspects of David Bowie.
Inspired by his return to South East Asia since leaving as a child following his adoption, the single 'Pretend For A Day' successfully pulls off a jazz / synthpop integration without descending into the banality of the horrible electro swing sub-genre.
Meanwhile, the pentatonic melodies provide a marvellous uplifting quality, with only some overdriven drums slightly spoiling the fun. The template recalls the legendary YELLOW MAGIC ORCHESTRA who showcased some jazz leanings on their eponymous debut album with tracks like 'Simoon' and 'Cosmic Surfin'.
DISQO VOLANTE's debut EP 're: lit' is a musical homecoming journey via Tokyo, Osaka and Seoul. From it, the excellent synth stabbing 'Never Said' comes over like an EDM tinged version of THE FAINT, while the arpeggio laden 'Love Game' recalls a club friendly version of cult Merseyside duo DALEK I LOVE YOU reborn for the 21st Century. On both tunes, the sax breaks really sound like they shouldn't be there, but they work!
're: lit' reveals an artist not afraid to experiment, but willing to maintain a musicality to catch the attention of the listener. While not yet fully formed, DISQO VOLANTE possesses crossover potential.
---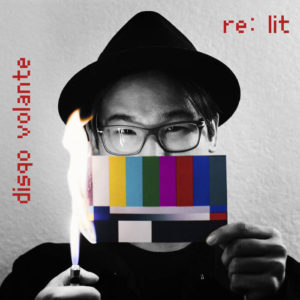 'Pretend For A Day' is available as a free download at https://soundcloud.com/disqo-volante/pretend-for-a-day
The 're: lit' EP can be downloaded via https://disqovolante.bandcamp.com/album/re-lit
https://www.facebook.com/disqovolante/
https://soundcloud.com/disqo-volante/sets/re-lit
---
Text by Chi Ming Lai
4th December 2016