The quaint Italian city of Parma is possibly best known for three things: ham, cheese and KIRLIAN CAMERA.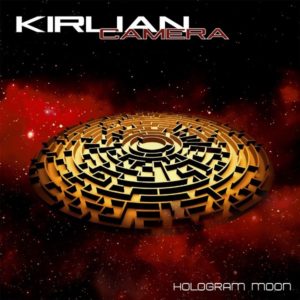 The latter, of the inedible kind, unless one salivates upon the deliciousness of Elena Alice Fossi, has been a celebrated dark electronica pursuit since late 1979. Angelo Bergamini is the man responsible for the rise of the project, which took many line-up changes to become the enormous success that it is now, almost 40 years after.
The beginnings of KIRLIAN CAMERA were promising from the onset, with the band being the first Italian act signed to Virgin Records, and rubbing shoulders with such legends as John Fryer, known for working with COCTEAU TWINS, DEPECHE MODE and NINE INCH NAILS.
With the instability of vocalists, the real change occurred when the multi-talented, Susanna Rigacci's protégé, Elena Alice Fossi came on board.
The group's sound progressed to one of much darker undertones, while Fossi and Bergamini enjoyed their side projects, STALINGRAD (with the pair indulging with monumental size musicality), as well as Fossi's own ALICE NEVE FOX, SPECTRA PARIS and SIDERARTICA.
'Hologram Moon'
is the latest offering from the pair, proving that KIRLIAN CAMERA isn't ready to retire yet. Indeed 'Hologram' sees Fossi's clear voice lead into a world of spectacular sound and unparalleled musical know how.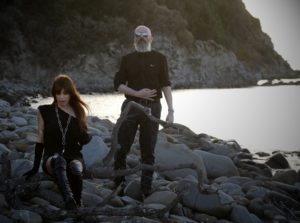 Joined by Sweden's own Eskil Simonsson on the very vintage COVENANT sounding 'Sky Collapse' and quirky 'Polar-IHS', the multifaceted Elena showcases her vocal ingenuity, intertwined with a magnificent marriage of synth and strings.
'Lost Islands' is deliciously loaded with bass heavy synthesis, romantically meandering in the foreign worlds, to reach The Moon, the 'Hologram Moon'.
The haunting instrumental 'Helium 3' introduces 'Kryostar', a sci-fi inspired piece of mantric electronic disco, while 'I Don't Sing' presents a male vocal option over super poignant lyrics. 'The Storm' smoothes the atmosphere, but we are far from comfort, what's hidden out there? The 'Eyes Of The Moon', they see the truth in the hypnotic rhythm, with arpeggiated "spreading of wings" and bubbling electricity.
Is it the darkness of the 'Haunted River' that's drawing into its synthy depths, delving into the plethora of ubiquitous sounds, all very gothic influenced and rather black? Or is it the simplistic piano of the closing 'Traveller's Testament', bearing the faint signs of hope nearly whispered by Fossi?
We are all travellers of the world, searching for answers. Is the Moon a mere hologram? Are we fed untruths and if so, who is benefiting from the lies?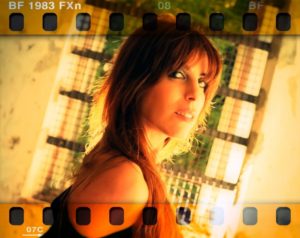 Will we ever learn, who can tell?
Perhaps KIRLIAN CAMERA don't have all the answers… what they have however, is a superb album to shake the beliefs, electronic style.
Earthly or not, 'Hologram Moon' proves the Italians have cooked it up fresh, juicy and ready for consumption, so go ahead… inhale the atmosphere and revel in the deliciousness of Bergamini and Fossi.
---
'Hologram Moon'
is released by Dependent Records in CD, deluxe 2CD and double vinyl LP formats
https://www.facebook.com/kirliancamera.official/
http://en.dependent.de/artists-dependent/kirlian-camera/
---
Text by Monika Izabela Trigwell
21st January 2018