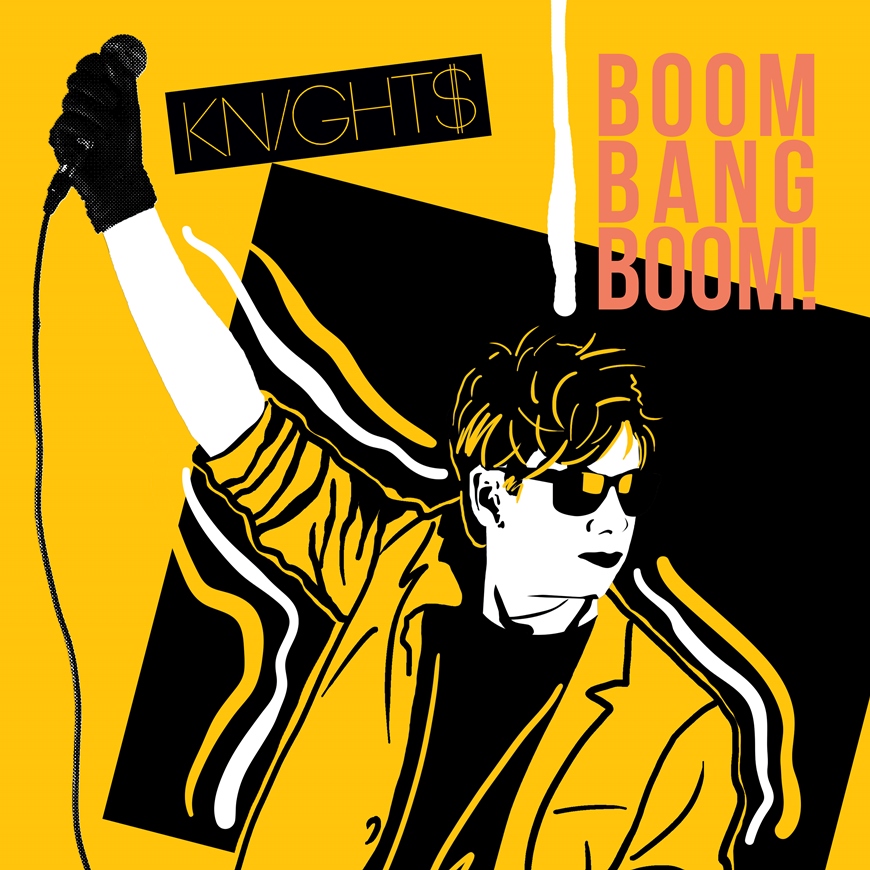 KNIGHT$ is back with a new Britalo anthem and it comes with a 'Boom Bang Boom!'
Written in lockdown and with his plans for live work put on hold, by his own admission, 'Boom Bang Boom!' was a song he could hold back any longer. With thunderous electronic drums, brassy synth, and a big chorus, it's a number that does as the title suggests as a much needed blast of optimism.
As an extra treat to the lemon-coloured release bundle, prolific German producer Mirko Hirsch extends the title cut, while Italo disco legend Alexander Robotnick presents his treatment of the KNIGHT$ live favourite 'Alligator'.
The video for 'Boom Bang Boom!' is a fun take on 'Avenue Q', the hilarious 'Sesame Street' inspired comedy show which featured the song 'The Internet Is For Porn' and sees our hero handling his shaded puppet alter-ego Little Jimmy.
James Knights chatted to ELECTRICITYCLUB.CO.UK about keeping himself artistically motivated in these difficult times for all…
How did 'Boom Bang Boom!' come about? How challenging has it been creatively this past year?
I finished the track last summer, and it just came through on a day when I was more focused than usual with a clear idea of what I wanted to hear. I didn't know a lot about it actually, just divine intervention smacking me round the chops!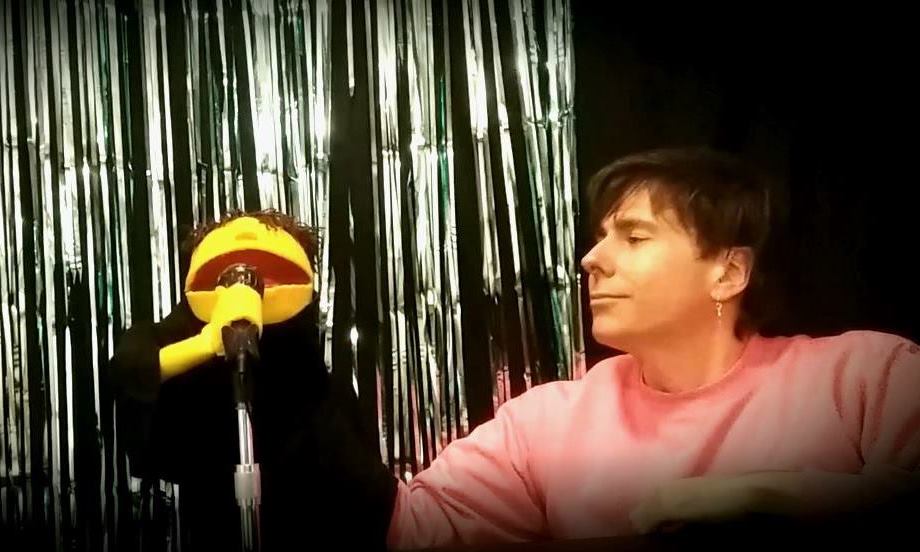 How did you choose the release bundle's remixes?
I've been an admirer of Mirko Hirsch's stuff since I first heard his music on Will Reid's 'Club 80s' show. I love his attention to detail and how his mixes ooze the best kind of romantic nostalgia. I wanted to try something with him for a long time, but we were always too busy with other projects! It's great to finally be able to collaborate.
I worked with Also Playable Mono and Ant People on my 'Dollars & Cents' remix album last year, so it's great to be back with them too. They both have a slightly more modern feel but bring something equally as dancefloor worthy to the mix.
And finally I was able to add Alexander Robotnick. I was DJing his songs about 15 years ago at parties in my hometown and he always brought the house down! It's funny, but this remix of 'Alligator' narrowly missed being on my remix album, in fact, it's 2 years old, but it was well worth the wait to press it to vinyl and complete the package. It's such a great Italo house mix, exactly what I'd hoped for.
You've always had a good connection with your fan base and completed the video of 'Boom Bang Boom!' with one of them, are you happy with the result?
Absolutely! I had this initial idea which involved a lot of cutting, sticking and gluing to get it off the ground. Now I have a black belt in arts and crafts! You'll see when we release it, but the concept is unique. With the help of a friend I managed to hand over my edit, and he added the necessary finishing touches. Just wait til you meet Little Jimmy…
You did some online streamed gigs, what were the challenges of the various platforms available to do this, the pros and cons? Will you do it again?
We did Easter and Christmas shows online last year – the first one went out via Facebook, and the second was more of a request show where we sent the videos to the fans. I liked the latter of the two as it was more personal and exclusive, but yeah… this is the longest break from live shows I've ever had. I miss seeing everybody!
What are you plans and hopes for the future, if you are able to make any? Have your priorities altered at all?
I'm busy putting together a new EP for release later in the year, which will hopefully be released alongside playing some live shows! Since the 'Dollars & Cents' album came out I've been invited to sing on several new productions with up and coming artists. I've loved doing that, and having the freedom of singing on another person's track has been an eye opener. There will also be a new BOYTRONIC record in 2022. We're working on that slowly because we can't get together so easily with Holger in Berlin, but what we have so far sounds promising! No matter what's happening, my plans are always to keep making music.
---
ELECTRICITYCLUB.CO.UK gives its warmest thanks to James Knights
'Boom Bang Boom!' is released by Specchio Uomo as a yellow 12 inch vinyl EP and download, available from https://knights101.bandcamp.com/
https://www.facebook.com/Knights101/
https://twitter.com/JPSKNIGHTS
https://www.instagram.com/knights101/
http://knightstore.bigcartel.com
---
Text and Interview by Chi Ming Lai
26th June 2021