With a fascination for yesterday's tomorrow, German Filipino songstress and musician Laura Dre presents her solo debut album 'Moving Spaces', a collection themed around the traumas of unrequited love.
Laura Dre was formally the front woman of electro-rock combo VINYL BLACK STILETTOS whose second EP 'Electrical' was produced by PET SHOP BOYS programmer and engineer Pete Gleadall,
'Moving Spaces' sees a return in the studio with her previous co-producer Robert Harder whose credits have included David Byrne, Brian Eno and Neneh Cherry.
Her mix of modern synthpop and synthwave anthems coupled to her deep nonchalant vocals capture the rainy dystopian air of 'Blade Runner', but there a sexy enigmatic allure and a mischievously wired groove that wouldn't go amiss in a West Berlin nightclub scene from the Cold War spy flick 'Atomic Blonde'. While there are darker tinges compared to her contemporaries, ultimately 'Moving Spaces' IS a pop record and an entertaining one.
'Interlude: Utopia' is an opening instrumental that sets out the album's intentions, being rhythmic, atmospheric and melodic. The following love ballad 'Loving You Is A Beautiful Sin' touches on the lyrical gist covered in David Sylvian and Ryuichi Sakamoto's 'Forbidden Colours', chugging with sombre bass pulses counterpointed by digital chimes and washes of sweeping synths. With her expressive contralto voice, this is everything SAY LOU LOU should have been but weren't.
With a gallop, 'Pulse & The Drive' is punctuated by vintage digital drums as our heroine melts into the backdrop. Hitting some wispy higher notes while the keys provide the diamond cuts, the dreamy 'Moving Spaces' showcases some glistening electronic pop capturing a wonderful nocturnal atmosphere and a subtle euphoria.
Perhaps autobiographical in its longing for the unobtainable, 'Ice Maiden' presents an even punchier triplet while blippy swirls add to the song's windswept aesthetic. 'I Wanna Be Your Only One' sees Laura Dre bear her soul following the unrequited love theme of the album, expressing a desire for a partnership that breaks the rules, declaring "We could be Bonnie and Clyde".
The glorious uptempo disco number 'All Day, All Night' offers great crossover potential; drenched in sparkle and a delicious percussive base, it's one for fans of early PET SHOP BOYS, complete with a classic Tennant / Lowe styled instrumental middle eight.
'I Opened My Eyes' adopts a more archetypical synthwave approach although the vocal register is unexpectedly upped to a wispy soprano in the harmonies. Meanwhile, the metronomic drive of 'If Looks Could Kill' could easily be reimagined as a rock number and used in a Brat Pack film montage although the bass backbone here is perhaps a little too hazy to achieve the desire impact.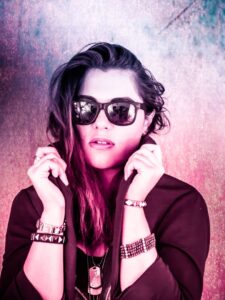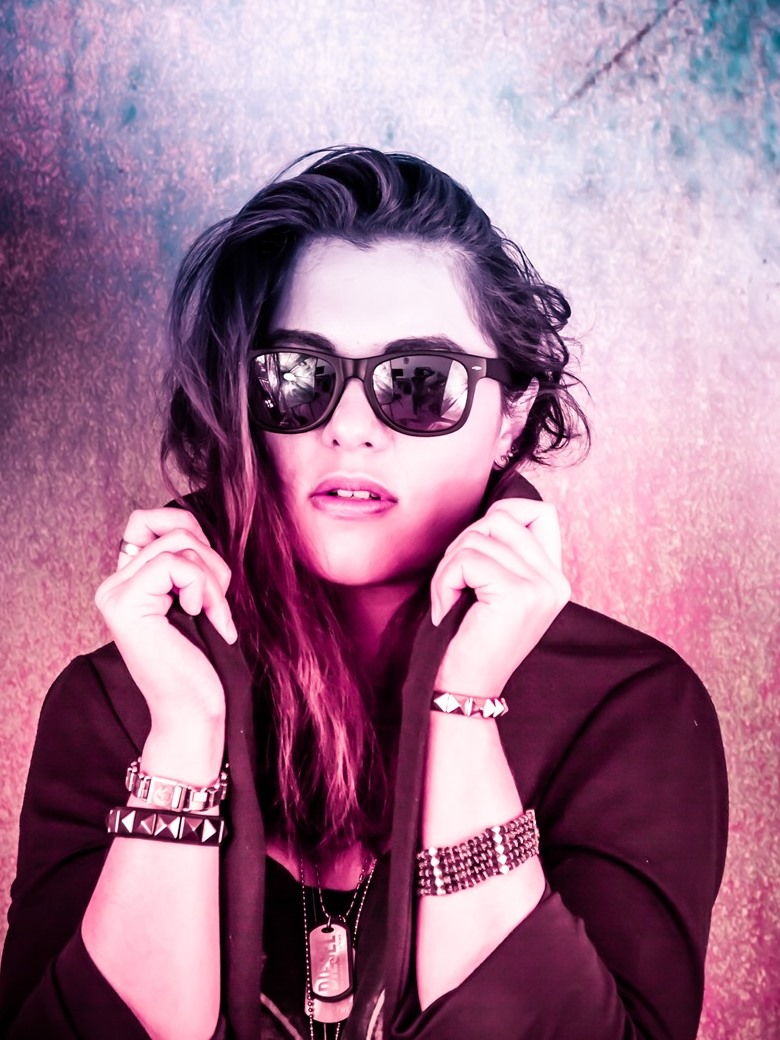 Beginning with a more subtle Sci-Fi backdrop, 'Superficial Cyberlove' springs a total surprise by morphing into a desolate EBM-inspired climax.
With superb icy strings penetrating the core, the 'Blade Runner' inspired story about relationship involving "a human and a cyber android incapable of developing feelings" highlights how in this modern world, the convenience of machines can never replace the intimacy of face-to-face contact.
'Moving Spaces' is an impressive debut musical statement from Laura Dre, offering a cooler take on synthwave influenced pop forms that positions her between the alluring sophistication of Nina and the gothier overtures of Kat Von D.
---
'Moving Spaces' is released by Outland Recordings on 9th July 2021 in CD, blue vinyl LP, cassette and digital formats, pre-order from https://hypeddit.com/link/fal543
https://www.facebook.com/lauradreofficial
https://www.instagram.com/lauradre/
https://twitter.com/LauraDreMusic
https://www.twitch.tv/lauradreofficial
https://soundcloud.com/lauradre
https://www.youtube.com/channel/UC-i6CW5oGLsKIOOIHV9sEHA/
https://open.spotify.com/album/4Pk6NQVqNR0blHHoNxvZrT
---
Text by Chi Ming Lai
Photo by Wiebke Kreinick
6th July 2021, updated 9th July 2021