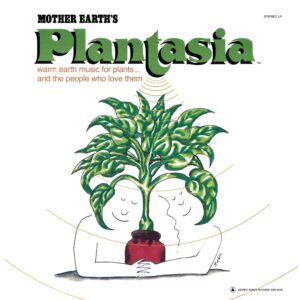 Released on the short-lived Homewood Records in 1976, 'Mother Earth's Plantasia' by Mort Garson became one of those rare sought after albums, thanks to the fact that most of the copies pressed had actually been given away for free by its esteemed creator.
With its inventive use of the Moog IIIC modular synthesizer with a plethora of cosmic textures, it possessed a transcendental quality that was the antithesis of the FM rock that was dominating the American airwaves at the time like THE EAGLES and FLEETWOOD MAC.
The book 'The Secret Life of Plants' by Peter Tompkins and Christopher Bird theorised that plants could hear prayers, predict natural disasters and receive signals from outer space. It led to a boom in indoor horticulture, while Stevie Wonder provided a soundtrack for the accompanying documentary and HRH Prince Charles enthused about how he talked to his plants.
The late Mort Garson was a composer best known for orchestrating arrangements with Doris Day but most notably, the strings on Glen Campbell's 'By The Time I Get to Phoenix', one of a number of great songs made famous by the Country legend which were written by Jimmy Webb.
However, one day Garson met Robert Moog demonstrating the Moog IIIC at the Audio Engineering Society's West Coast convention in 1967 and entered a brave new world. Garson's electronic work was to be used as incidental music during the television transmissions of the Apollo 11 moon landing in 1969. But as a man who lived and breathed music, making an album for plants to enjoy and grow to was a natural progression and right up his allotment.
'Mother Earth's Plantasia'
was weird, wonderful and tuneful. John Foxx once described musician Tara Busch aka I SPEAK MACHINE as "Doris Day in outer space" and Garson's seedling was not far off that in terms of template, something exemplified by 'You Don't Have To Walk A Begonia', something of a novelty show tune but without the vocals.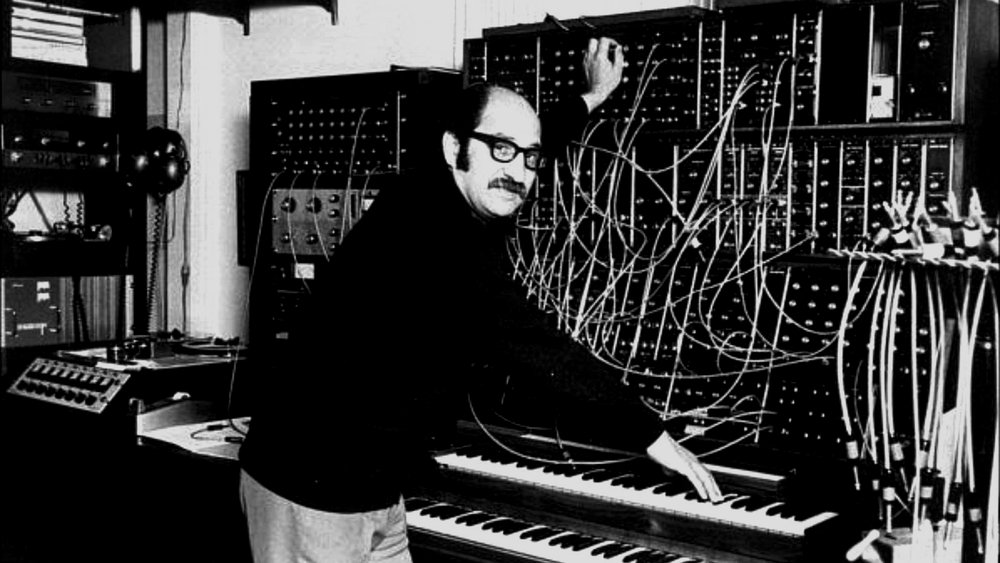 In common with his Japanese counterpart Isao Tomita, Garson loved constructing piercing whistles on his Moog with engineer Eugene L. Hamblin III, while the synthfluence of Wendy Carlos who found fame with 'Switch On Bach' also loomed. Together with a suitably psychedelic vibe, this all came together on the pieces like 'Plantasia' and 'Symphony For A Spider Plant', the latter also adding an ARP Solina string machine.
Jazzier overtones made their presence felt on the bouncy 'Baby's Tears Blues' and the self-explanatory auto-rhythmed 'Swingin' Spathiphyllums', while 'Rhapsody In Green' naturally borrowed a title from George Gershwin, although its spacey atmospheres ensured it sounded nothing like it.
Gently percussive, the swoops on 'Ode To An African Violet' were melodically otherworldly, less threatening than the 'Fourth World' overtures of Brian Eno and Jon Hassell which while inventive, were not always comfortable listening. And that was the thing about 'Mother Earth's Plantasia', it WAS a very comfortable listen, with tracks like 'Concerto For Philodendron And Pothos' photosynthesizing a sweetness for those moments when some sugar was desired.
In amongst all the brightness though was the comparatively sombre 'A Mellow Mood For Maidenhair' which came over more like a spy drama theme, while closing the short 30 minute suite was 'Music To Soothe The Savage Snake Plant', a beautifully classically-derived chocolate selection box piece in the vein of Erik Satie.
Perfectly timeless lounge synth music with an enjoyable connective AIR (Did you see what ELECTRICITYCLUB.CO.UK did there?), 'Mother Earth's Plantasia' fits right into the 21st Century despite being 45 years old. It is an album that very much subdues aggression in a world that very much needs that ethos right now.
---
'Mother Earth's Plantasia'
is released in various coloured vinyl LP formats and CD by Sacred Bones Records on 21st June 2019, pre-order from https://www.sacredbonesrecords.com/products/sbr3030-mort-garson-mother-earths-plantasia
Digital download available now from https://mortgarson.bandcamp.com/album/mother-earths-plantasia
The whole album can be previewed in full at https://youtu.be/SZkR3PyHTs0
https://en.wikipedia.org/wiki/Mort_Garson
---
Text by Chi Ming Lai
14th June 2019