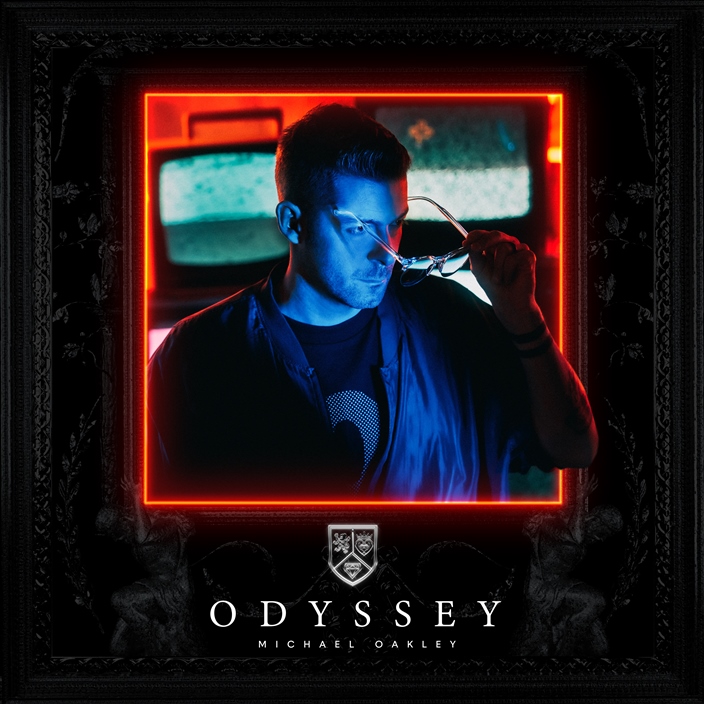 Two years in the making, 'Odyssey' is the second album from Michael Oakley.
His first album proper 'Introspect' mined the Toronto based Glaswegian's love of NEW ORDER and PET SHOP BOYS, particularly their Italo disco-inspired classics while he also threw in the DX and Fairlight derived sounds of that danceable pop era in homage to producer Trevor Horn.
The record also saw Oakley work with Ollie Wride and Dana Jean Phoenix; the esteemed pair return for 'Odyssey'.
All of the songs on 'Odyssey' bar the title instrumental have been co-written with Ollie Wride and having worked together on the Englishman's own debut long player 'Thanks In Advance', the fruitful partnership has made a natural progression with artists such as ENIGMA, ACE OF BASE, THE TIME FREQUENCY, THE BELOVED and MOBY being reference points in a move away from the popwave nature of Michael Oakley's sun-kissed debut release 'California'.
The opening statement of the 'Odyssey' title track presents some 'Blade Runner' atmospheres in a sad but triumphant homage to 'Rachel's Song' while meeting PINK FLOYD along the way. The rousing 'Wake Up' is a bit Steve Winwood with strummed acoustics used in a textural way for a TEARS FOR FEARS 'Songs From The Big Chair' vibe, indicating that classic MTV is still very much in Oakley's mind. The saying goes that you can take the boy out of Glasgow but you can never take Glasgow out of the boy but more of that later!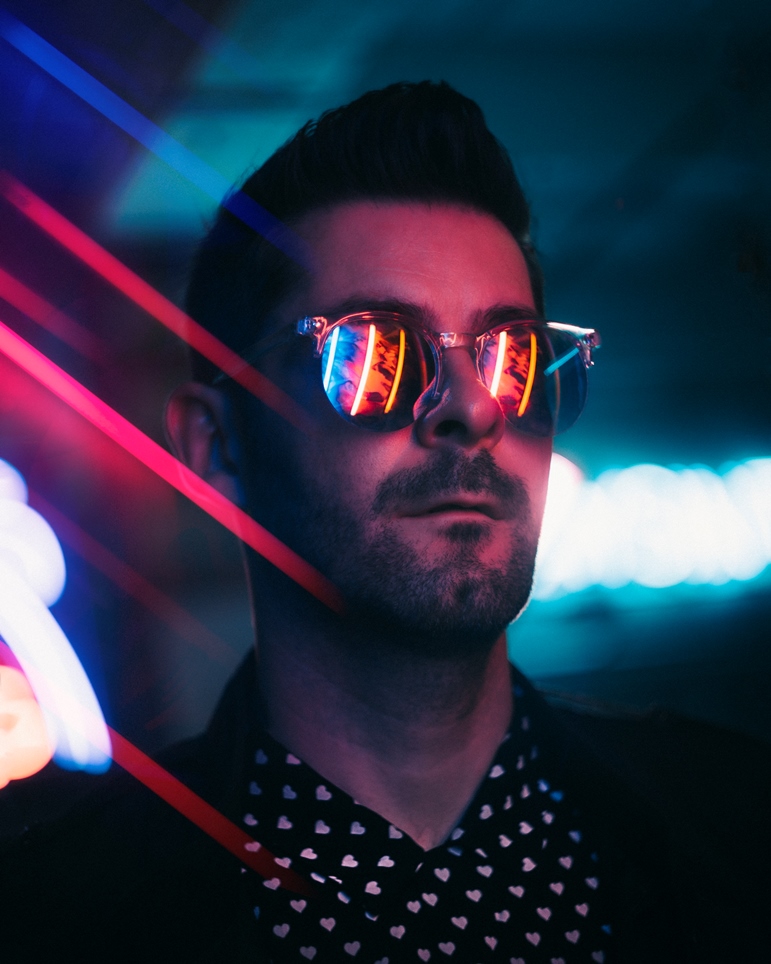 THE TIME FREQUENCY inspired energetic pop of 'Is There Anybody Out There?' is relatable to now but actually harks back to Oakley's rebellious youth in Glasgow. Our hero gets lost in vices and a rabbit hole of bad behaviour while seeking that inter-personal connection, but it all goes too far! A cry for help to a dance beat and maybe Oakley's very own 'True Faith', Hayley Stewart aka Mecha Maiko gives the song a beautifully eerie ghostly feeling with her backing vocals
'Babylon' offers more strums while a sax comes courtesy of Jesse Molloy, best known for his work with THE MIDNIGHT. Like Robert Palmer meeting ENIGMA, it is a joyous shuffling number from Oakley about meeting his wife and alongside all the tropical bird sounds is a fantastic solo which is all synth.
The hopeful 'Real Life' also takes the tropical route with exotic percussion acting as the backbone while there is further sax sweetening and a joyous chorus of female voices which sounds as though everyone has had the time of their life 😉
The pint-sized Canadian powerhouse of Dana Jean Phoenix makes her presence felt on 'Glasgow Song', a big ballad duet which also has bagpipes and a rhythm sample from TEARS FOR FEARS. Reflecting on Oakley's love / hate relationship with the city he grew up in, but ultimately concluding that home is always where the heart is, it is loud and proud.
The driving octave pulse of 'Queen of Hearts' offers some uptempo punch using that classic Linn Drum sound with Hayley Stewart making a more prominent harmony turn, but is that Ollie Wride who can be heard belting one out there too? Of course it is!!
However, the closer 'When Stars Collide' will polarise and reveals Oakley's love of TAKE THAT. As far as songwriting goes, there is no embarrassment in taking a leaf out of Gary Barlow and Oakley has never been afraid of enthusing over what some might consider "guilty pleasures".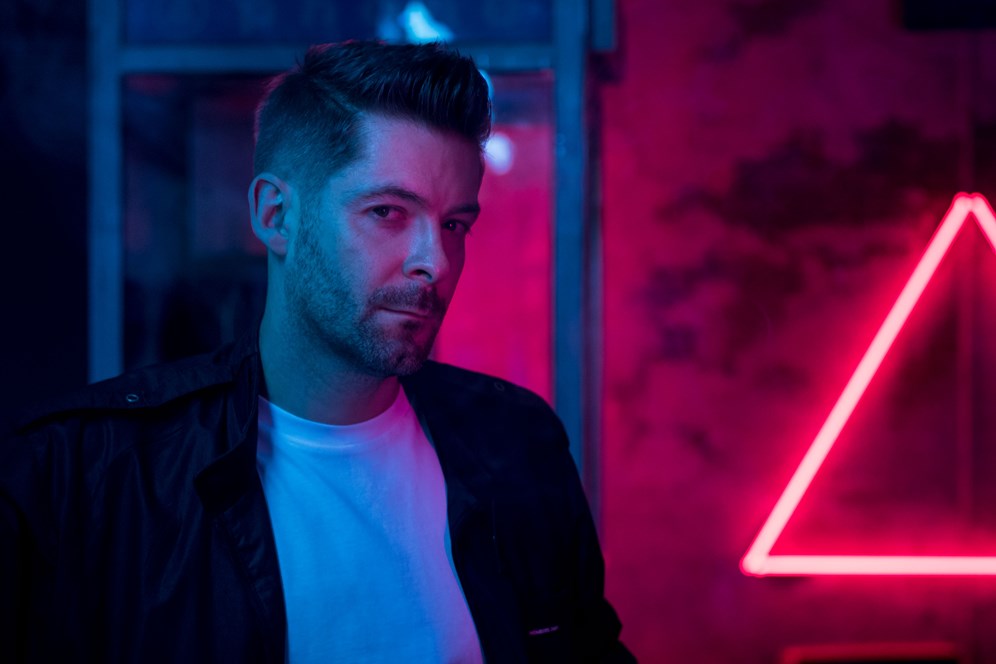 Perhaps as a reaction to the stagnation and elitism found in some quarters of the synthwave community, Michael Oakley has focused on the songs rather than the any particular style for 'Odyssey'.
A varied album, it will surprise those who embraced 'California' and 'Introspect' but the shift will more than likely open his talents as a writer and producer for much wider recognition.
---
'Odyssey' is released by NewRetroWave in a variety of vinyl LP, minidisc, cassette and CD formats as well as digital, available direct from https://newretrowave.bandcamp.com/album/odyssey
https://www.michael-oakley.com/
https://www.facebook.com/MichaelOakleyOfficial
https://twitter.com/MichaelOakleySW
https://www.instagram.com/michaeloakleyofficial/
---
Text by Chi Ming Lai
Photos by Jon Simo and Brad A Kinnan
15th May 2021