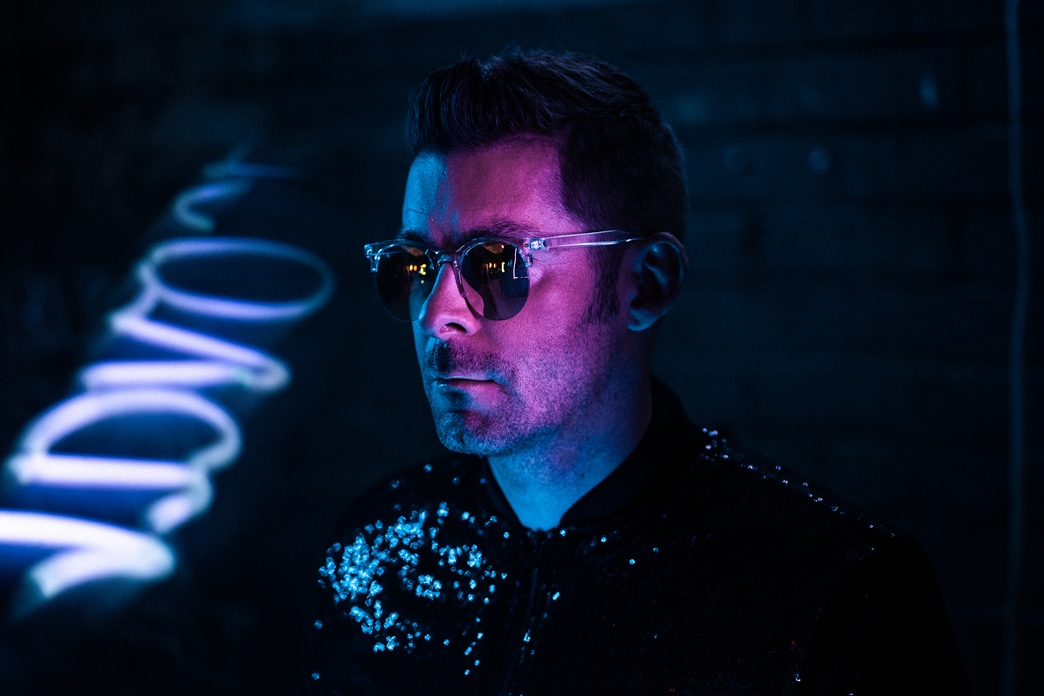 Canadian based Scottish singer / producer Michael Oakley first came to wider prominence with his debut mini-album release 'California' in 2017.
Like many of his fellow countrymen, he looked towards America and 'California' did as the title suggested, embraced a sun-kissed Trans-Atlantic vibe conjuring images of open-topped sports cars with his melodic synth-flavoured pop.
Embraced by the synthwave community, for his debut album proper 'Introspect', he signed to NewRetroWave Records in 2019. Utilising more Yamaha DX and Fairlight derived sounds to capture the spirit of producers such as Trevor Horn and Stephen Hague, one of the 'Introspect' highlights was the mighty Italo statement of 'Left Behind'. The album also saw Oakley work with established artists such as Ollie Wride and Dana Jean Phoenix, with the associations continuing on his new soon-to-be-released album 'Odyssey'.
Michael Oakley chatted about the making of the 'Odyssey' album with ELECTRICITYCLUB.CO.UK while playing a round of Vintage Synth Trumps.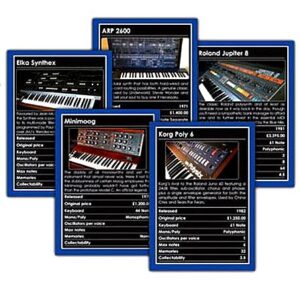 And the first card is the Roland Jupiter 8, have you ever played one?
I haven't played a Jupiter 8 but when I was a kid, there used to be a chain of music shops in the UK called Sound Control.
One day I was in, they happened to have a Jupiter 6 which I always felt was the nicer of the two sound-wise.
I've got a few Jupiter 8 plug-ins, I've got the Arturia one and the Roland Cloud VST which I've used on this album, although I like the sound of the Juno more.
You basically get two type of synthesizer; there's the Japanese ones like Yamaha, Korg and Roland which have a very coloured, synthetically warm kind of sound and then American ones which I probably prefer because they have more of an idiosyncratic quality like those from Oberheim, Dave Smith, Sequential Circuits. I like the unstable ghostliness of those, they were a favourite of Ulrich Schnauss, that's how he gets his sound. If I want warm character types of sounds, I would go for the Japanese synthesizers.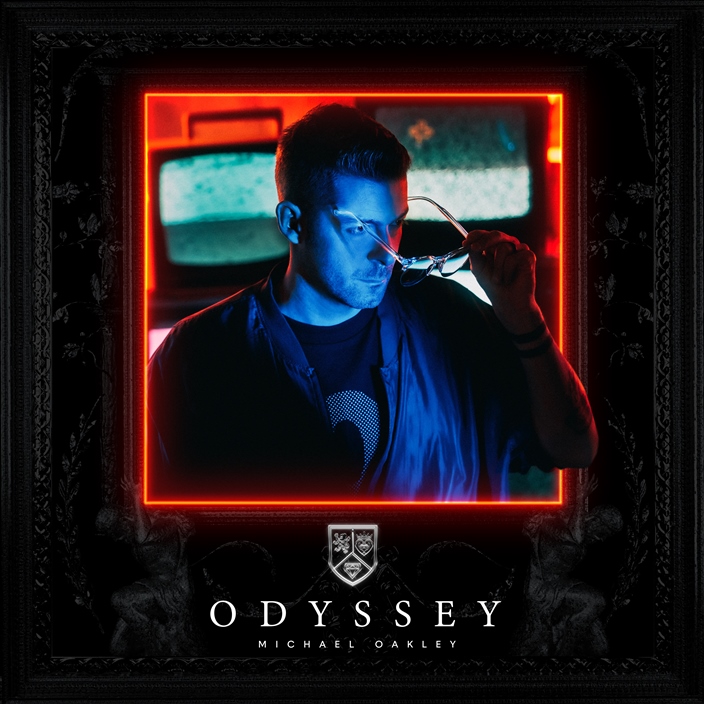 With your new album 'Odyssey', what would you say was your approach this time round compared with 'Introspect'?
When I started 'California', I just wanted to make the kind of music that I liked, it was a very open modus operandi. Whereas 'Introspect', I had this thing about not repeating the same steps that I'd taken, I never like to do that. So I made 'Introspect' a tribute to the more synthpop sounding stuff I liked as a kid such as NEW ORDER and PET SHOP BOYS or Italo disco. But also, the synthwave sound was already starting to become very plagiarised with copycat acts and I didn't want to be part of that. It felt like the right time because I'd just signed a deal with NewRetroWave. So I wanted to do something special as the label was paying for things, there was more hands on the wheel and ultimately more pressure.
So fast forward to 'Odyssey', I sat with this for a little while and I decided I wanted to move into more 90s territory. I think there's three type of people who listen to synthwave, there's 80s aficionados who might be more middle of the road with it, then there's metal fans who like the darkwavey guitar-based stuff and then other camp which I come from is the trance fans who like 90s dance music.
Synthwave uses a lot of dance production techniques, that's what makes it sound modern. I was inspired by GEORGE MICHAEL, ENIGMA, ACE OF BASE, HADDAWAY, THE BELOVED and MOBY's 'Play' album, all that type of stuff! It's weird, you have these potential things but you end up looking back and think "it's not really like HADDAWAY is it?" *laughs*
So it's been written over 2 years, the longest I've taken to write an album and I only wanted to do it when I felt like it. So it's a Tapas menu of different things and they don't sound like each other.
I hate it when an album has two songs which sound the same, that bores me. I liked to be presented as a listener of an album with different tempos, styles, moods and themes, it feels like you're on a journey.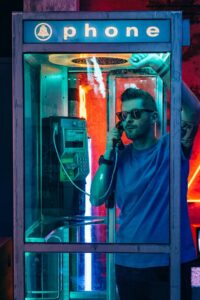 You're co-writing with Ollie Wride?
All of the songs on this album with the exception of the intro track are co-written with Ollie Wride. We started to work with each other on 'Introspect' and I was working on his album 'Thanks in Advance', we just have a great partnership when we write together.
For me, Ollie is the best songwriter within the scene and if you get the opportunity to work with someone like that, you step back a little bit and take counsel from them in the process, I trust him.
We talk a lot; on 'Glasgow Song', I was on a Skype call with him telling him what the song was about, my life in Glasgow while I was growing up and sent him over ideas, a whole monologue, like a letter about it all.
I sent some lyrics that I had and he worked with that to carve it into something really magical. I do write lyrics and I did on 'California' but I don't necessarily feel I enjoy writing lyrics. I had it planted in my head who I wanted to work with on this album, writing with Ollie was my priority. He's my brother, we're great friends now as a result of all of this.
When you work with somebody else in that co-writing situation, it stops you from being self-indulgent. It's easy for me to write about my life but you can end up with a very myopic "ME-ME-ME" view and you write in a way that isn't open for others to make it their own experience. The songs I don't really relate to are the ones which have been written in a way that are from a very selfish viewpoint. The songs which are a little bit more ambiguously open-ended, they're the ones where I see myself in the song.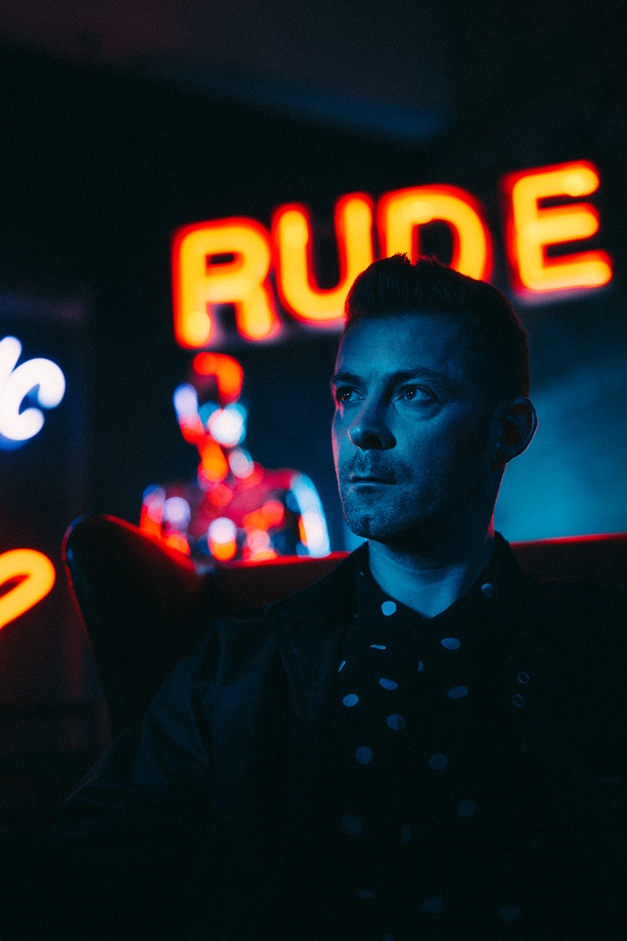 Oh the next card, and it's an ARP Odyssey…
I've never played an ARP Odyssey but recently, I downloaded Daniel Miller's sample pack full of drum sounds for Ableton created on his ARP 2600 which was previously owned by Elton John! I'm looking ahead to what I want to do next, and I'm conceiving all of the drums being made on analogue synthesizers so I'm collecting sounds for that.
Vince Clarke also did a sample pack, he is the king for that, especially on the 'Chorus' album and the 'Abba-esque' EP, those type of drums which don't sound drum machiney!
What sort of an album would you have made in 1981?
I would probably be somewhere between PINK FLOYD and VISAGE!! I would definitely have done something a bit like Jean-Michael and THE HUMAN LEAGUE with the direction they were going in from 'Travelogue' to 'Dare'.
You make a statement with the 'Odyssey' title track that something different is coming with that 'Rachel's Song' homage meeting PINK FLOYD acoustic guitar!
Yeah, you're probably right… I did a similar vibe on 'Introspect' with an intro track as a way of saying "here's the album… it's sad but triumphant". There's definitely a 'Blade Runner' thing going on and later in the track, there's a Vangelis CS80 brassy thing, I love a lot of his mid-80s stuff like 'The Mask' and there's one that he did called 'City' which is all Korg M1, it's amazing!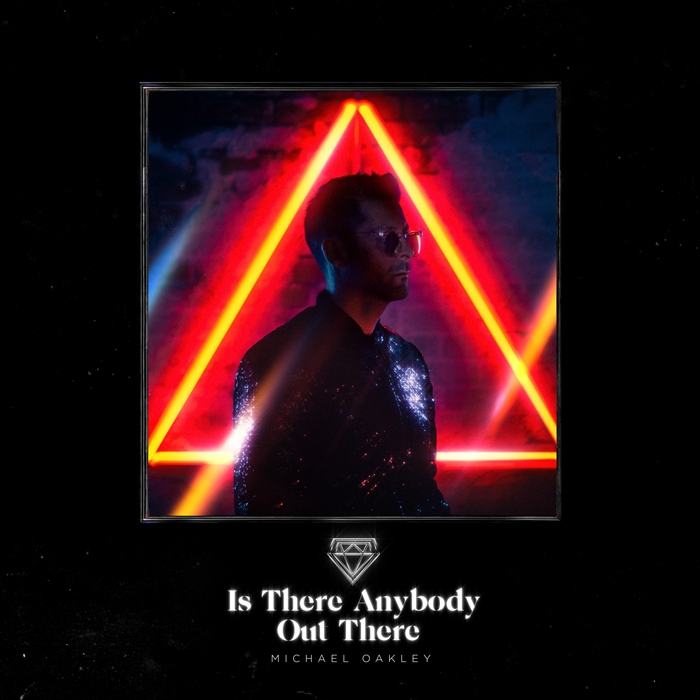 'Is There Anybody Out There?' is an uptempo dance number but reflected on your youth in Glasgow, like a cry for help?
Absolutely, it's about the lack of connection and looking for it, the way you get lost in vices in order to look for that connection. For me specifically, that story is in the 90s, I was in my mid-teens and got myself into drug culture, it was a big thing where I came from and with the older boys who I hung about with, you went down that rabbit hole of smoking weed and taking ecstasy, that song is about getting into that. At the end of the song, it's then a cry for help to get me out of this because I'd taken it too far.
It's interesting because I had done a version of that track and sent it to a good friend of mine, Jon Campbell from THE TIME FRQUENCY who had a string of Top10 hits. He said "this mix sounds great but it's too much like me! Gimme a week, I'm gonna do you a mix, I don't normally do this but I love the song". So he sent me a mix and it captures a certain magic, so that's the one I use for album… he quipped "my mix sounds like you!" *laughs*
'Is There Anybody Out There?' is very relatable to now…
Yeah, it's got many layers and relatable to people at home, not being able to socialise or connect, that genuine experience.
Having Hayley Stewart aka Mecha Maiko on backing vocals gives the song an eerie feeling to too?
Yes, I had a call with her and Dana Jean Phoenix to be part of the album as I wanted a very female centric backing harmony sound to it like PET SHOP BOYS have on their early album 'Please'. I always feel that contrast of a male lead vocal with female backing vocals adds a certain flavour. NEW ORDER did it on 'World' as well, it's more poignant, it makes more of an impact on records, especially with guys like Neil Tennant or Neil Tennant who are not the greatest singers. So Hayley brings that ghostly ethereal sound which is why I used her on 'Is There Anybody Out There?'.
I didn't ask Dana to be on that track because she sounds better on stuff like 'Babylon' and 'Glasgow Song' because she has the more diva soulful voice, in your face whereas Hayley is more textural so she's more prominent on 'Queen Of Hearts'. They are both just incredible singers.
The video for 'Is There Anybody Out There?' has bits that are like 'Addicted To Love' for the synthwave generation, is that one girl or twins?
Haha, that's the magic of television! We filmed that at Neon Demon studios in Toronto, the girl we hired Murphy, and we said to her 'Addicted To Love' as a reference and also MGMT 'Little Dark Age. So we had a split screen with two Murphy's who were different, one with a keytar and one with a keyboard plus there are some other scenes. She was fantastic, it was filmed over an 8 hour day and she spent most of the time getting done in make-up by Amy Harper, and she was a one-take wonder! Cool, next!
Our next card is a Korg 800DV…
Out of all the Korg synthesizers, the one I liked most was the M1. I know it's not analogue per-se, but it was a great workstation. They were still selling that synth 10 years on because it was so good, it was the first that was famous for the presets. You had the classic M1 piano that was on all those house records like BLACK BOX 'Ride On Time' and "Universe" was the other one, a gorgeous choir patch with fluttery things in the background. I've used a lot of M1 sounds on the new album.
I used to own a Wavestation which was really nice too… Korg have done some nice stuff, I see Behringer have released their reimagined version of the PolySix; the PolySix is that classic synthwave based sound you hear on all those records that everyone is chugging out, it's like "let's get a TR707 and a PolySix bass and away we go!" *laughs*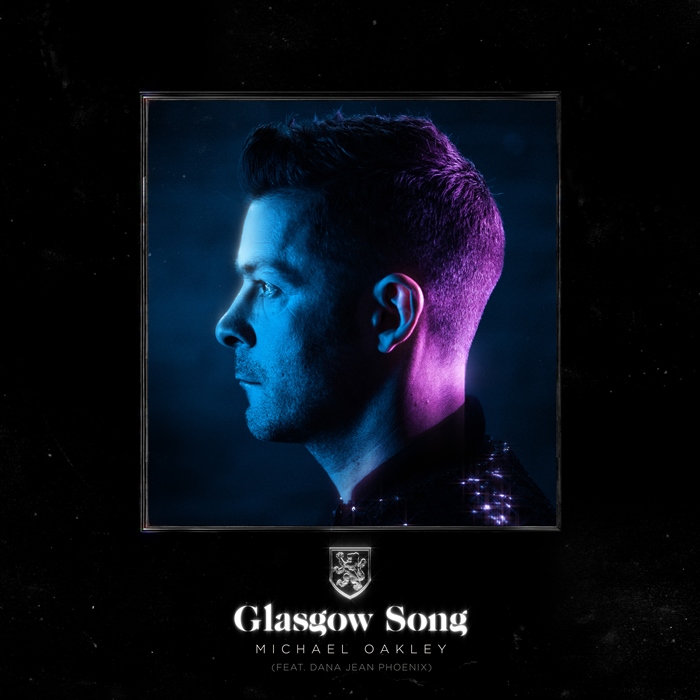 There's 'Glasgow Song', a big ballad duet with Dana Jean Phoenix that also has bagpipes and a TEARS FOR FEARS rhythm sample from 'Shout'?
I definitely took a nod to TEARS FOR FEARS for that 100%, all of those sounds are Fairlight samples… I tracked them down and recreated it. When you listen to 'Shout', it's in B flat but that actual sounds are pitched wrong! I know it works in the track but I pitch-shifted those agogô sounds to B flat and be in tune with the track, it was just an interesting realisation! I went for that same effect, even right down to the panning.
Are the bagpipes real?
Yes, I reached out to a genuine Scottish piper, Lorne MacDougall and told him I didn't want it too crazy so that it didn't sound like a tourist walking in Edinburgh! What you hear is what he played, he layered that up with 14 different takes and I mixed it all in to sound like a bagpipe band. I must say, that was the only decision where it could go either way, it was either going work or be really sh*t!
It's an obnoxious instrument and very on the nose, in your face, loud and proud. Was definitely a hard one to tame. I did have some issues in the production to make it fit in the track, but I managed to find the right balance with military drums and guitar supporting. I'm glad I persevered because it packs an emotional punch which really hits the message about how home is where the heart is, no matter what you think of where you come from. You have a love / hate relationship with the place but home is always where the heart is.
'Queen of Hearts' offers some more uptempo fare and uses what sounds like a classic Linn Drum Computer?
Those drum sounds are from a company called F9 Audio, it's this guy James Wiltshire of FREEMASONS who makes incredible sample packs, it was from one called Grid Trilogy. They worked so well, they have a retro sound but they're dancey as well. The problem with a lot of retro sounds is they don't have the low end that you want when you do dance music, the kick doesn't have the punch which you need in a club. These drums were cutting but had the right low end.
So you were after a meatier version of the Linn sound?
Oh yeah, the pack was done so that the drums could be dropped into Ableton as the hits were done individually and you can see the processing he's done on it, I didn't have to do anything to them myself as he had made them sound so good. It was probably the only time when I've been using drum samples that I didn't really need to do anything apart from EQ the group to tame the highs, but they were perfect.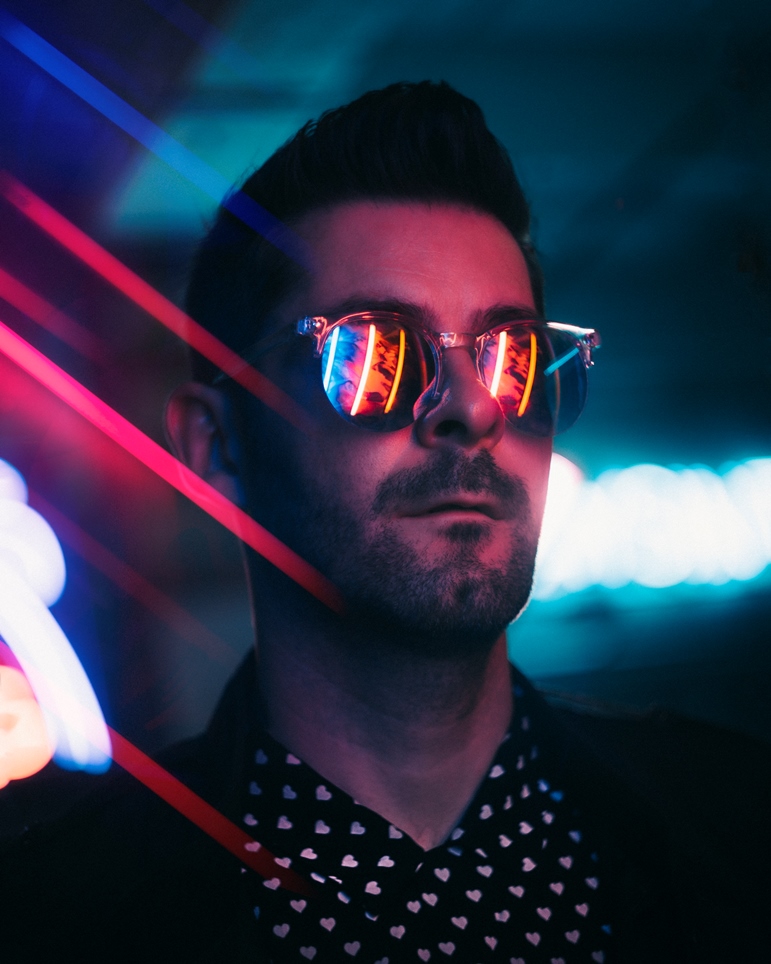 Another card, the Octave Kitten…the same company made the Voyetra which NEW ORDER and EURYTHMICS used…
I like the Voyetra, and I know one of the presets was used on 'Bizarre Love Triangle', the little "dit-dit, dah-dah, dit-dit" that sounds like a banjo! I have the plug-in version and I only bought it because I know Ulrich Schnauss uses it. I did nearly buy a Behringer Cat, but I bought their Pro-1 which I eventually sold to get a Deep Mind 12.
The Behringer Deep Mind 12 is their version of a Juno 106 but I think it's better, it sounds like one but offers way more options for the unison mode for one of the oscillators in the effects section, just some of the routing options as well.
It's been called a "Juno 106 on steroids" and even though I haven't used it much yet, I'm gonna keep it for my live show and I will find a use for it. I mostly stay in the box when I'm recording, 95% of the time. The only synthesizers that I use for recording are an Ensoniq VFX, a MR rack and a TS10, nothing sounds like the Ensoniq range, they are the most gorgeous sounds, out this world bell tones and really ethereal pads.
'Wake Up' is a bit Steve Winwood? Had it been more intention to have more guitar on the album, like strummed acoustics?
I definitely wanted more acoustic guitar and electric but used in a textural way, not in a heavy blazing way. It adds a certain contrast to the synths. There's a lot of guitar on 'Wake Up', that's John Kunkel, while Derek Elliotson (who I record my vocals with) played acoustic guitar. It gave it more of a TEARS FOR FEARS 'Songs From The Big Chair' vibe, I just go with whatever works.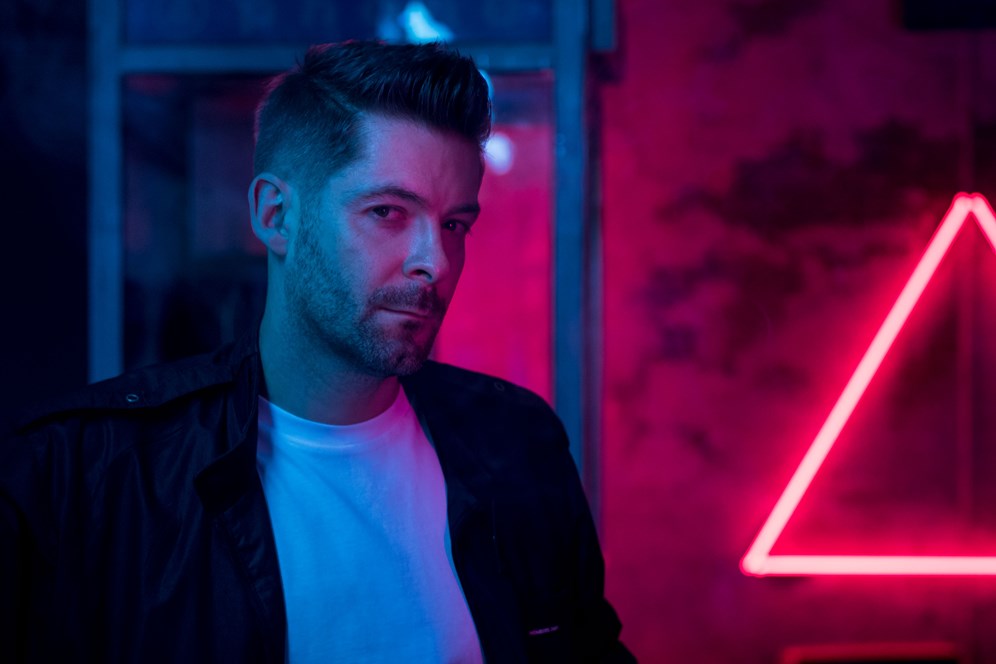 Was it a reaction to what's going on in synthwave?
I love the synthwave scene, they're been very amazing to me and adopted me where everywhere else, the door was closed. I'm very grateful for them rolling out the red carpet for me but my criticism of the scene comes from me wanting to protect it. It's wonderful because of the original songs, that's the thing and they're dressed up in retro clothing.
But unfortunately like when a band like OASIS came along, for every OASIS there's a CAST or a SUPERGRASS,. So for every act like THE MIDNIGHT, there's a truckload of people who are just copying that sound and it doesn't add anything new. It frustrating because it's hurting the scene and the good music in not being listened to in favour of the spam posting of all this other stuff which are literally low-bar entry productions. It's like when someone listens to TIMECOP1983 or THE MIDNIGHT, and they do the equivalent of drawing a stick man trying to be a Van Gogh, that is just sh*t! *laughs*
I would always encourage musicians to carve their own identity and never follow trends, because if there is a large contingent of people copying other people's sounds, that in one way is good because you will stand out when you come out with something new.. whether or not that will be appreciated is another completely different matter. I think some of my choices have definitely been reactionary to the scene and I've avoided clichés, I never use the same presets twice in my music, I'm very careful about that.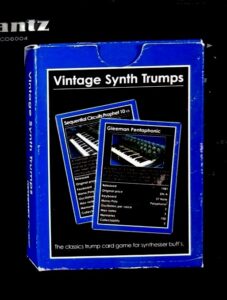 'Babylon' features more strums and sax, what's doing the solo?
The sax is Jesse Molloy who plays on THE MIDNIGHT's records, but there's a lot more tropical sounds on 'Babylon' like if Robert Palmer did a track with ENIGMA! *laughs*
The solo is all synths, I actually dug into the Roland JV1080 for that, especially the flute and Taj Mahal presets, to picture being in The Hanging Gardens Of Babylon. It's about meeting my wife, there's a lot of songs about her on the album. In biblical terms, Babylon was the first civilisation next to heaven, this is the closest to heaven you can get, it feels like Babylon being in this relationship.
The music is very mysterious and even the intro was a nod to the start of FRANKIE GOES TO HOLLYWOOD 'Welcome To the Pleasure Dome', all these bird sounds and being in paradise. *laughs*
The final card and it's a Prophet 5!
Yes, I would love to own one but for now, I'll just have to make to with Arturia! There are some Prophet sounds on 'Babylon', it has that gorgeous pad sound. It was what I was saying that you can hear the difference between a Prophet 5 pad sound and a Jupiter 8, you hear that creamy, unstable oscillation like 'In The Air Tonight' by Phil Collins or Peter Gabriel 'Mercy Street', the records are endless… oh the Prophet is the ultimate pad sound 🙂
---
ELECTRICITYCLUB.CO.UK gives its sincerest thanks to Michael Oakley
'Is There Anybody Out There?' is available now via the usual digital platforms
'Odyssey' is released by NewRetroWave on 14th May 2021 in a variety of vinyl LP, minidisc, cassette and CD formats as well as digital, available direct from https://newretrowave.bandcamp.com/album/odyssey
https://www.michael-oakley.com/
https://www.facebook.com/MichaelOakleyOfficial
https://twitter.com/MichaelOakleySW
https://www.instagram.com/michaeloakleyofficial/
Vintage Synth Trumps is a card game by GForce that features 52 classic synthesizers
---
Text and Interview by Chi Ming Lai
Photos by Jon Simo and Brad A Kinnan
7th May 2021