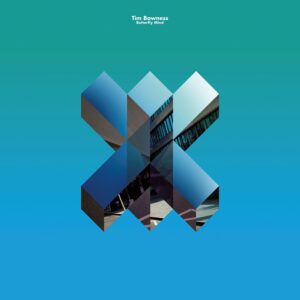 Accomplished musician Tim Bowness celebrates four decades of playing in bands and working with the likes of Robert Fripp, Phil Manzanera and Richard Barbieri by presenting his seventh solo album 'Butterfly Mind'.
Co-produced by long-time collaborator Brian Hulse and mixed by NO-MAN bandmate Steven Wilson who he began his recording career with, 'Butterfly Mind' has been hailed as Bowness' most surprising release yet. Eclectic it certainly is and this is not to be unexpected given his vast knowledge of music history as articulated on 'The Album Years' podcast with Wilson.
The success of his Burning Shed label and online retail platform has only driven his own artistic integrity even further; Tim Bowness said to ELECTRICITYCLUB.CO.UK in 2019: "The good thing about the success of Burning Shed is that it's meant that I've become even more bloody minded and idealistic concerning my own music. I only ever release what I believe in and what I believe deserves to be heard in the wider world."
After 'Late Night Laments', 'Butterfly Mind' is not that much more cheerful and begins with 'Say Your Goodbyes, Pt. 1', an intense art rock barrage with flute from Ian Anderson of JETHRO TULL and additional vocals from Peter Hammill of VAN DER GRAAF GENERATOR. Meanwhile, 'Always The Stranger' funks up it with noted bassist Nick Beggs in tow as Bowness comes over vocally like a cross between Thomas Dolby and Paddy McAloon.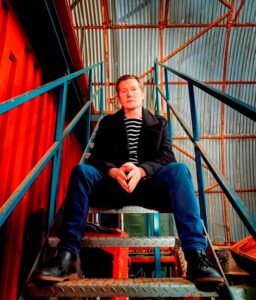 'It's Easier To Love' exudes the chill of winter featuring sax from one-time David Sylvian and Harold Budd collaborator Nicola Alesini, but as 'Lost Player' offers a haunting atmospheric ballad, 'Only A Fool' surprises as a brilliantly feisty synth driven number swathed in a Cold War presence with "so much blood on our hands".
Continuing that aesthetic theme, 'Glitter Fades' crosses forlorn piano with a light but dramatic synthetic rhythm construction while the lengthy 'Dark Nevada Dream' imagines THE BLUE NILE meeting TALK TALK with MAGAZINE's Dave Formula working his magic on a Hammond organ and Ben Coleman providing the solemn violin.
Given the quality of its supporting cast, the musicality of 'Butterfly Mind' cannot be faulted while Bowness remains as intense and grumpy as ever. Despite the forlorn melancholy expressed, as with all good popular music, there is some hopefulness too.
---
'Butterfly Mind' is released 5th August 2022 by InsideOutMusic / Sony Music as a limited 2CD and vinyl LP+CD editions via https://timbowness.lnk.to/ButterflyMind
The album launch gig takes place at The Everyman On The Corner in London's King's Cross on Monday 8th August 2022, tickets available now from https://burningshed.com/store/timbowness/tim-bowness_chilvers_everyman-on-the-corner-kings-cross_e-ticket
https://www.facebook.com/timbowness/
https://twitter.com/TimBowness
---
Text by Chi Ming Lai
Photo by Mark Wood
15th June 2022, updated 4th August 2022