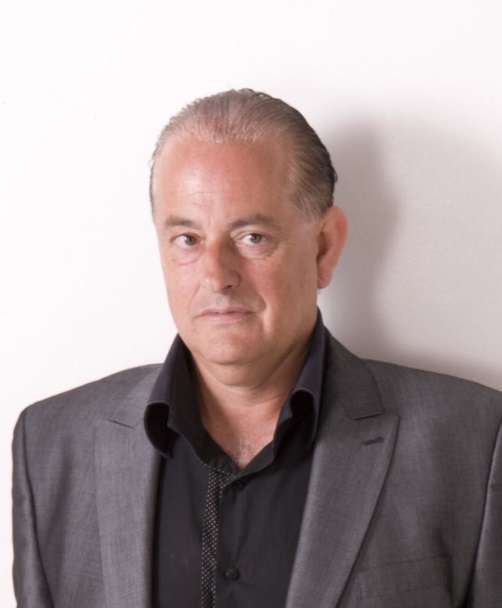 It was June 1978 when a 7 inch aural artefact dressed in an iconic sleeve was issued by Bob Last's Edinburgh based Fast Records.
Subtitled 'Electronically Yours', it featured the magnificent 'Being Boiled' backed with the amazing 'Circus Of Death', it heralded a new dawn in pop music.
The band behind it was THE HUMAN LEAGUE; comprising of Martyn Ware, Ian Craig Marsh and Philip Oakey, they stated that their records would feature "synthesizers and vocals only". Bob Last became THE HUMAN LEAGUE's manager and so began the illustrious career of Martyn Ware.
With economic recession decimating their industrial heartland in Sheffield, aspirational computer operators Martyn Ware and Ian Craig Marsh experimented with newly affordable synthesizers from Korg and Roland as THE FUTURE with vocalist / guitarist Adi Newton to create sounds would eventually form part of a new musical movement. When Newton departed, Ware recruited his school friend Phil Oakey as his replacement and they became THE HUMAN LEAGUE. And to further reinforce that this was no ordinary band, Philip Adrian Wright joined as the non-playing Director of Visuals.
The band gained enough attention to be signed by Virgin Records. But before their first major label release, 'The Dignity Of Labour' was unleashed by Fast Records in May 1979.
Financed and distributed by Virgin, the four part avant instrumental 12 inch EP confused both audiences and the record label who had been expecting another 'Being Boiled'.
But then, THE HUMAN LEAGUE had that air of provocation about them. Occasionally, their acts of subversion could push a little too far… they were thrown off a support slot for the 1979 TALKING HEADS tour when it was advertised they were intending to feature "specially taped songs and rhythms with synchronised moving pictures and snapshots instead of The League".
The original line-up of THE HUMAN LEAGUE who would record two albums 'Reproduction' and 'Travelogue', but the lack of sales success would be frustrating and creative tensions were driving the band apart. Last eventually took matters into his own hands and played a game of divide and rule.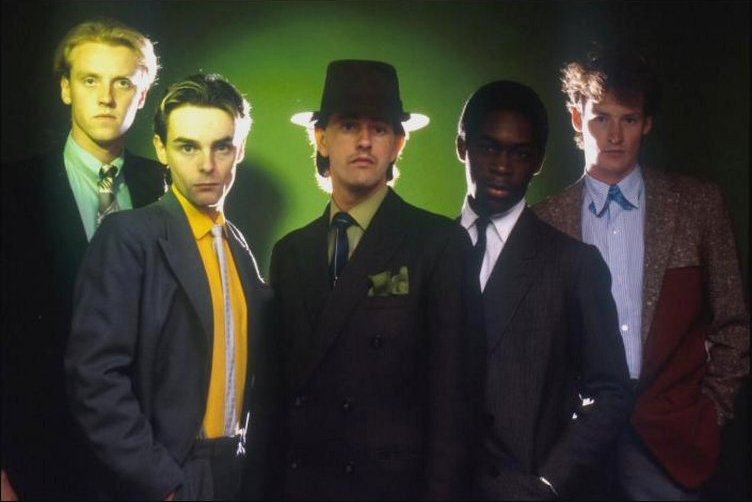 So in Autumn 1980, Martyn Ware left the band with Ian Craig Marsh joining him and together, they formed a production company called BRITISH ELECTRIC FOUNDATION (BEF).
The idea was to undertake a variety of projects, one of which was a pop group called HEAVEN 17 fronted by singer Glenn Gregory; their first album 'Penthouse and Pavement' album was a landmark achievement.
Combining a natural electronic development of 'Travelogue' on the 'Penthouse' side while an electro funk hybrid emerged on the 'Pavement' side, in Ware's words, it was "a 100% serious attempt to be incredibly popular".
And indeed it was… following the success of 'Penthouse & Pavement', 'The Luxury Gap' was accorded a bigger budget. There came the purchase of more sophisticated equipment and the opportunity to hire some of the best musicians in the business.
With their seventh single 'Temptation' becoming a huge international hit, HEAVEN 17 took over more of Ware's time, although he was still able to maintain a lucrative production career that has included Tina Turner, Jimmy Ruffin, Terence Trent D'Arby and Marc Almond as well as HOT GOSSIP, ASSOCIATES, THE COUNCIL COLLECTIVE and ERASURE.
With the latter, the 'I Say I Say I Say' album project brought Martyn Ware and Vince Clarke to work together for the first time. It produced a number of hit singles for ERASURE like 'Always' and 'I Love Saturday', but it also led to some interesting artistic diversions for both parties. They eventually formed Illustrious to explore and market the possibilities of 3D sound systems.
At this point, HEAVEN 17 was in hiatus, but the friendship led to an invitation to support ERASURE on the 1997 'Cowboy' tour and became the band's entry as a regulars on the live circuit.
While 'Temptation' has been ubiquitous on compilation albums and whenever HEAVEN 17 are able to get on TV, be it on 'Later With Jools Holland' or a Plusnet advert, there are many examples of Martyn Ware's work as an artist and producer that also deserve recognition. Some have been big hits while others have been more obscure but no less valid.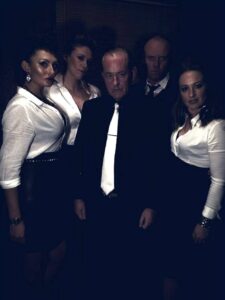 So what tracks would make up an imaginary 20 track double CD retrospective as an introduction to Martyn Ware's work?
With a restriction of one track per album project, this list is not a best of as such, but a chronological compendium of historic and artistic adventures that capture the career diversity of a man who used technology to realise creative musical ideas as a non-musician, as opposed to using technology for technology's sake.
Please note, Ware's work with BIlly MacKenzie has been covered in greater detail within a separate Beginner's Guide to the larger than life singer, so is not featured in this list…
---
THE HUMAN LEAGUE Being Boiled – Fast Version (1978)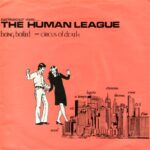 The first song Oakey wrote with Ware and Marsh, the original version of 'Being Boiled' was recorded in mono using Ware's Korg 700s and Marsh's Roland System 100 as the rhythmical powerhouse, intended to reimagine FUNKADELIC's funky overtones. Oakey's bizarre lyrics were a result of a confusion between Buddhism and Hinduism. Forming part of a demo tape sent to Bob Last at Fast Records, it impressed enough for him to release the track "as seen".
Available as a bonus track on THE HUMAN LEAGUE album 'Reproduction'
via Virgin Records
http://www.thehumanleague.co.uk
---
THE HUMAN LEAGUE Dance Like A Star (1978 – officially released 2002)
THE HUMAN LEAGUE's early demo tapes were accompanied by a written manifesto and these sentiments occasionally ended up within the music itself. "This is a song for all you bigheads out there who think that disco music is lower than the irrelevant musical gibberish and tired platitudes that you try to impress your parents with" Oakey profoundly announced as part of the preamble to 'Dance Like A Star': "We're THE HUMAN LEAGUE, we're much cleverer than you!"
Available on THE FUTURE + THE HUMAN LEAGUE album 'The Golden Hour Of The Future'
via Black Melody
http://www.the-black-hit-of-space.dk/
---
THE MEN I Don't Depend On You (1979)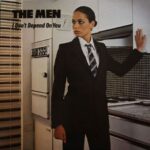 "We never wanted to be KRAFTWERK" said Phil Oakey on 'Synth Britannia', "we wanted to be a pop band!". Despite having signed THE HUMAN LEAGUE in 1978, Virgin Records were still having trouble getting their head round the band's "synthesizers and vocals only" rule and wanted them to use a real drummer. This eventually led to a disco flavoured experiment 'I Don't Depend On You' under the pseudonym of THE MEN, often been cited as the seed of HEAVEN 17.
Available as a bonus track on THE HUMAN LEAGUE album 'Travelogue'
via Virgin Records
http://www.discogs.com/artist/27502-Men-The
---
THE HUMAN LEAGUE Blind Youth (1979)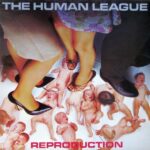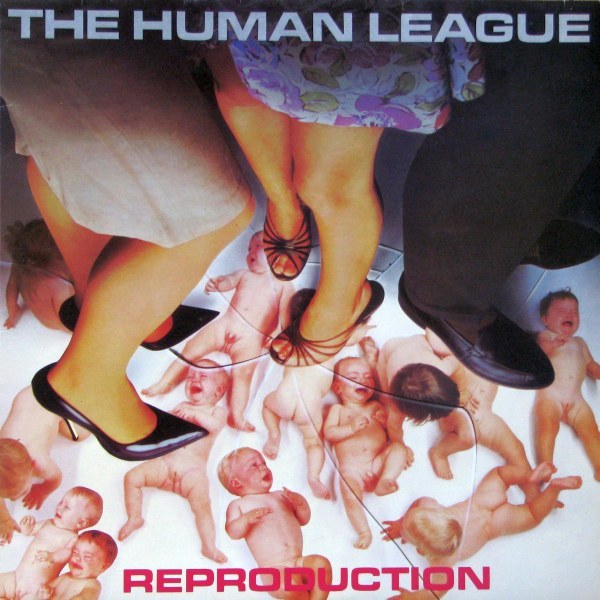 'Reproduction' finally put THE HUMAN LEAGUE into battle against Gary Numan, but sales were disappointing. Ironically, with its cry of "dehumanisation is such a big word", 'Blind Youth' was Ware's attack on the colder, machine-like style of electronic music that was being spearheaded by Numan. The human aspect was an important thing for Ware and it had been with this philosophy that the name THE HUMAN LEAGUE from the Starforce Sci-Fi board game had originally been chosen.
Available on THE HUMAN LEAGUE album 'Reproduction'
via Virgin Records
https://www.facebook.com/BlindYouthHumanLeague
---
THE HUMAN LEAGUE Dreams Of Leaving (1980)
"Some of the best creative work I've ever been involved with was writing with Phil, he's a brilliant lyric and leadline writer" said Martyn Ware of his former sparring partner. 'Dreams Of Leaving' was a fantastically emotive slice of prog synth in four distinct movements. The tale of an anti-Apartheid activist escaping persecution in South Africa, but meeting with indifference in their new adopted home, is still sadly resonant today while the final quarter's sweeps and whistles on Ware's Roland Jupiter 4 are simply grand.
Available on THE HUMAN LEAGUE album 'Travelogue'
via Virgin Records
---
BEF Uptown Apocalypse (1981)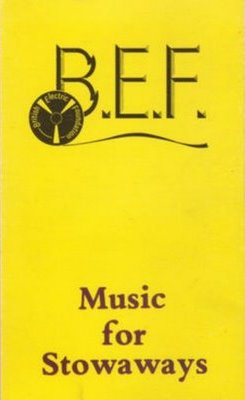 When THE HUMAN LEAGUE split in Autumn 1980, Ware and Marsh formed a production company called the BRITISH ELECTRIC FOUNDATION (BEF) and released 'Music For Stowaways', an instrumental album only available on cassette that foresaw the advent of modern day iPod headphone culture. 'Stowaway' had been the original name of the Sony Walkman. Illustrating the concept of a rolling film soundtrack to one's day-to-day life, 'Uptown Apocalypse' reunited the pair with former bandmate from THE FUTURE, Adi Newton. This metronomic dystopian piece did exactly what it said on the tin.
Available on the BEF album '1981-2011'
via Virgin Records
---
HEAVEN 17 Fascist Groove Thang (1981)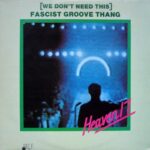 With his hand being forced on leaving THE HUMAN LEAGUE, Ware was fired up. HEAVEN 17's opening salvo was the now iconic and self-explanatory '(We Don't Need This) Fascist Groove Thang'. Guest artist John Wilson brought in bursts of bass and rhythm guitar to add a new dimension to a synthesizer sound that was still rooted in THE HUMAN LEAGUE. Banned from Radio1 on its release, the song is still sadly poignant as Europe heads toward being "an unhappy land" again…
Available on the HEAVEN 17 album 'Penthouse & Pavement'
via Virgin Records
---
BEF featuring TINA TURNER Ball Of Confusion (1982)
'Music Of Quality & Distinction' was conceived as a high-tech covers project featuring guest vocalists with Ware as musical director. 'Volume 1' most notably saw the recorded return of Tina Turner on a blistering reworking of THE TEMPTATIONS' 'Ball Of Confusion', featuring musicians as diverse as guitarist John McGeoch and Paul Jones on harmonica! Although impressively co-ordinated, 'Volume 1' did not sell in huge numbers but the working relationship with TINA TURNER gelled.
Available on the BEF album '1981-2011'
via Virgin Records
http://www.facebook.com/BritishElectricFoundation/
---
ALLEZ ALLEZ Flesh & Blood (1983)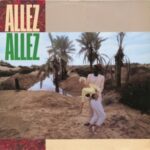 Belgian pop funk outfit ALLEZ ALLEZ were led by the vivacious Sarah Osbourne who later married Glenn Gregory. Their debut EP 'African Queen' had featured a very loose groove, but to polish up their sound for their major label debut on Virgin, Martyn Ware came into the fold as producer. While featuring no synths, 'Flesh & Blood' featured an exquisite vocal from Osbourne alongside a catchy chanty refrain by backing vocalist Roland Bindi, augmented by lush orchestrated strings.
Available on the ALLEZ ALLEZ album 'Promises / African Queen'
via Les Disques Du Crepuscule and the compilation album 'Methods Of Dance'
(V/A) via Virgin Records
http://lesdisquesducrepuscule.com/promises_african_queen_twi086cd.html
---
HEAVEN 17 Lady Ice & Mr Hex (1983)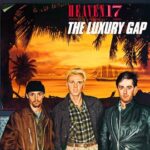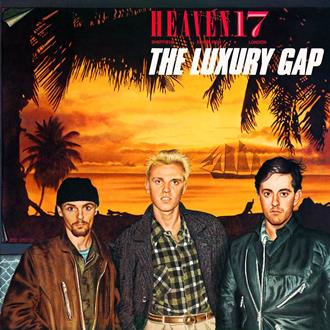 With a Roland MC4 Micro-composer and Linn Drum driving HEAVEN 17's System 100 and System 100M plus the addition of a Roland TB303 Bassline, the idea of programmed parts inspiring musicians who weren't used to programmed material to syncopate off them was floated by Ware. Featuring noted sessioners Simon Phillips on drums, Nick Plytas on piano and Ray Russell on rhythm guitar, 'Lady Ice & Mr Hex' was a successfully surreal marriage of synthesizers with jazz.
Available on the HEAVEN 17 album 'The Luxury Gap'
via Virgin Records
http://www.discogs.com/artist/12340-Heaven-17
---
TINA TURNER Let's Stay Together (1983)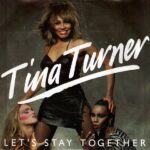 One of the songs Martyn Ware had wanted to do on 'Music Of Quality & Distinction Volume 1' was AL GREEN's 'Let's Stay Together'. So when the opportunity came to work with Tina Turner again, Ware suggested it as a way of re-establishing her back into the soul realm. Co-produced by Greg Walsh who had worked on 'The Luxury Gap', Linn Drum and Fairlight were used as the programmed backbone while Nick Plytas and Ray Russell were recalled to embellish the soulful electronic hybrid.
Available on the TINA TURNER album 'All The Best'
via EMI Records
http://www.tinaturnerofficial.com/
---
HEAVEN 17 And That's No Lie (1984)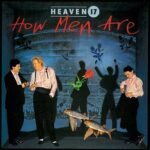 At over 10 minutes, 'And That's No Lie' was an adventure in sound that threw in everything from Ware's abstract sonic experiments a la early HUMAN LEAGUE, the jazz inflections of 'The Luxury Gap', modern Fairlighted electropop and the gospel tinged vocals of ARFRODIZIAK. Far too short as a single but possibly far too long in its album form, 'And That's No Lie' signalled a creative zenith before a wider dampening of spirit within the graduates of 'Synth Britannia'.
Available on the HEAVEN 17 album '5 Classic Albums'
via Virgin Records
---
TERENCE TRENT D'ARBY Sign Your Name (1987)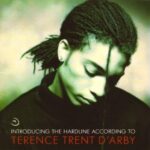 HEAVEN 17's 1986 album 'Pleasure One' used a conventional guitar / bass / drums template and had not been a big success. But Ware found himself reinvigorated from working with a flamboyant former GI named Terence Trent D'Arby. From an album that featured four hit singles, 'Sign Your Name' was a superb bossa nova ballad that captured some of the more sensitive side of D'Arby's sometimes brash, but loveable persona that had been apparent on 'If You Let Me Stay' and 'Dance Little Sister'.
Available on the TERENCE TRENT D'ARBY album 'Introducing The Hardline According To…'
via Sony Music
http://www.sanandamaitreya.com
---
BEF featuring GREEN GARTSIDE I Don't Know Why I Love You (1991)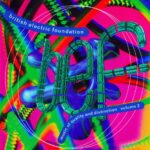 HEAVEN 17's 1988 album 'Teddy Bear, Duke & Psycho' was according to Ware "the nail in the coffin; we'd completely lost our way by then!". Putting HEAVEN 17 into hiatus, he decided to curate his second 'Music Of Quality & Distinction' volume, but this time aiming for the mainstream Trans-Atlantic market with an emphasis on his love of soul music. One of the best numbers was a cover of Stevie Wonder's 'I Don't Know Why I Love You' voiced by SCRITTI POLITTI's Green Gartside. "I still play it" says Ware.
Available on the BEF album '1981-2011'
via Virgin Records
---
ERASURE Tragic (1994)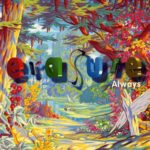 Now imagine if Ennio Morricone and Wendy Carlos had worked with THE HUMAN LEAGUE and DEPECHE MODE in their fledging years on a collaborative film soundtrack? Then the wonderful melancholy of 'Tragic' would have been the end result. With music by Vince Clarke and production by Martyn Ware,  'Tragic' was a fine example of how music did not necessarily need words to convey emotion. Andy Bell did add a vocal for an as live version later but it wasn't really necessary.
Available on the ERASURE single 'Always'
via Mute Records
---
HEAVEN 17 Designing Heaven (1996)
Making their full return with 'Bigger Than America', 'Designing Heaven' was the first fruit of the reformed trio going back to their electronic roots. It was classic HEAVEN 17, with echoes of 'Sunset Now' and 'Crushed By The Wheels Of Industry' set to a modern European club friendly format. And as if to make that link more pronounced, Claudia Brücken translated the lyrics into German for a bonus track  entitled 'Den Himmel Designen' while Giorgio Moroder contributed a typically throbbing remix.
Available on the HEAVEN 17 album 'Bigger Than America' via Cleopatra Records
http://martynwareblog.blogspot.com/
---
THE CLARKE & WARE EXPERIMENT The East Is Falling (1999)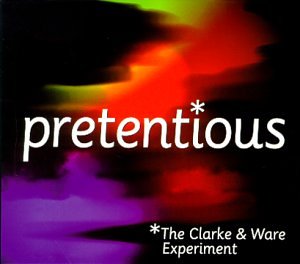 Inspired by Brian Eno's 'Music For Airports' opus and in particular, the track '1/1', 'The East Is Falling' allowed Clarke to indulge in his more ambient fantasies last heard on the B-side '91 Steps' while Ware shaped the soundscape into a mind bending binaural format that was best listened to on headphones. With a striking piano motif bolstered by layers of sweeping, synthetic strings, the haunting atmospheres made for a fine development of the environmental music tradition.
Available on THE CLARKE & WARE EXPERIMENT album 'Pretentious'
via Mute Records
http://www.illustriouscompany.co.uk
---
HEAVEN 17 Are You Ready? (2005)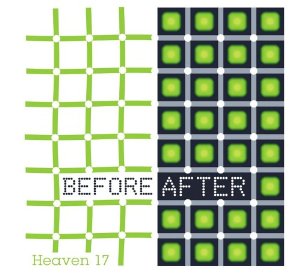 With HEAVEN 17 now playing live on a semi-regular basis, one of the additional band members has been singer Billie Godfrey. 'Are You Ready?' was  co-written by her after being presented with a backing track by Ware. Essentially a love song, there were however some darker undercurrents. "There's a slavish servant to master / penitent soul to preacher idea behind it with the spurned lover almost begging to be redeemed or converted by the object of their desire" Godfrey said in 2010.
Available on the HEAVEN 17 album 'Before After'
via BEF Records / Alpha Engineering
https://twitter.com/heaven17bef
---
BEF Featuring KIM WILDE Every Time I See You I Go Wild (2013)
The third volume of 'Music Of Quality & Distinction' featured some of Ware's most starkly electronic work since he was in THE HUMAN LEAGUE. This striking cover of the Northern Soul favourite was best known in a version by JJ Barnes but was written by Stevie Wonder. Arranged by THE MODIFIED TOY ORCHESTRA's Paul Duffy, 'Every Time I See You I Go Wild' featured just Kim Wilde and a Roland System 100. And what's there not to like about an electronic Northern Soul cover…
Available on the BEF album 'Music Of Quality & Distinction Volume 3: Dark'
 via Wall Of Sound
http://www.britishelectricfoundation.com
---
HEAVEN 17 Pray (2014)
'Pray' was sonically closer to early HUMAN LEAGUE in its metronomic first three minutes before regular H17 sidemen Julian Crampton and Asa Bennett cut-in brilliantly with their respective slap bass and rhythm guitar runs. Glenn Gregory continued his recent Bowie impersonation trip with HOLY HOLY, but this time via 'Young Americans' as a saxophone made its presence felt to complete the connection. It was a tremendous avant synth / soul hybrid that undoubtedly outshined much of the material that appeared on 'Before After'.
Available on the compilation album 'Fly –Songs Inspired by the film Eddie The Eagle'
(V/A) via Universal Music
https://twitter.com/martynware
---
Text by Chi Ming Lai with thanks to Martyn Ware
28th March 2015, updated 17th April 2018