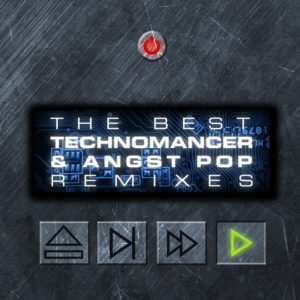 Sub Culture Records is a Norwegian label founded by Per Aksel Lundgreen, whose motto goes "what you call culture, we call crap"…
Their artists have included MARTYN BAILEY, TRAIN TO SPAIN, former YELLO member CARLOS PERÓN, iEUROPEAN, DELAYSCAPE, SLEEP MUSEUM, MACHINISTA and TECHNOMANCER, to name but a few.
The label is no stranger to compilations, having just unveiled their latest, 'The Best TECHNOMANCER & ANGST POP Remixes' featuring a plethora of artists reworked in a Per Aksel Lundgreen approved manner.
The man himself has a long history within electronica genre, having co-founded YAZOO inspired covers act CHINESE DETECTIVES and played with APOPTYGMA BERZERK, while promoting many synth related acts and running his own project CRONOS TITAN.
ANGST POP is his own moniker too, and many remixes on the compilation have been mastered by Lundgreen as well. Indeed, a multitude of known and adored synth acts have been featured here. ROBERT MARLOW's 'Smile' opens the collection, followed by excellent take on DIE KRUPPS' 'Robo Sapien', with metallic, EBM loaded beats perfect for feet stomping and head bobbing. NITZER EBB had to be present here as well, with a superb version of 'Once You Say'.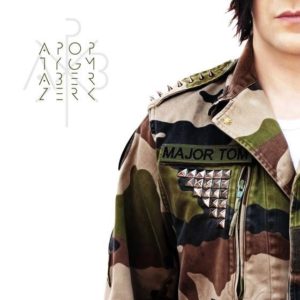 Lundgreen's brother from a different mother, Stephan Groth aka APOPTYGMA BERZERK, finds his place here with 'Major Tom'; a cover of PETER SCHILLING's nod towards Bowie, it's here wrapped up in a melodic candy.
'Darkest Hour' by ANNE CLARK is a true highlight, strong, arty and full of attitude.
SHATOO, an act in which Per is also involved are featured here a few times with 'Dangertown', 'Floodlights', 'Nothing That I Wouldn't Do' and 'One Night Love', the latter undoubtedly fit for Eurovision.
Meanwhile, 'Som Ett Skal' from PAGE is very ethereal and ear pleasing, while TOUCHING THE VOID dazzle with 'Obsession'. TECHNOMANCER's own 'Electronic Warfare' clashes with ANGST POP's 'Ødipus Rex 2012' and SPEKTRALISED continue to 'Learn & Teach'. CARLOS PERÓN closes this remix album with a bang on his 'Der Komtur'.
While Lundgreen muses about releasing a single with TECHNOMANCER, he has been heavily concentrating on the production and remix work for other artists. He'd love to take CRONUS TITAN to Germany and his dream is to write a movie soundtrack under the same moniker. Until then, we have this extensive remix album to fall back on.
---
'The Best TECHNOMANCER & ANGST POP Remixes' is available from Sub Culture Records at https://subculturerecords.bandcamp.com/album/the-best-technomancer-angst-pop-remixes
https://www.facebook.com/norwegiansubculture/
---
Text by Monika Izabela Trigwell
21st March 2017