Shawn Ward says 'The Never Ending' is his last FM ATTACK album, but it's a good one to end the story. The Canadian's 2009 debut album 'Dreamatic' got a profile boost in 2011 when Ryan Gosling declared himself a fan of the record during interviews promoting the now-influential cult movie 'Drive'.
2013's 'Déjà Vu' moved into more song-based territory, while the third FM ATTACK album 'Stellar' in 2017 gave a showcase to Ward's love of new-wave and post-punk. 2019's 'New World' featured MECHA MAIKO and VANDAL MOON on vocals alongside the more understated tones of Ward to forward the template further.
Of his production style, Shawn Ward said to ELECTRICITYCLUB.CO.UK: "I'm a vintage synth nerd, there is something very unique about programming your own sounds, the ones I use often are the Roland Jupiter 8, Jupiter 4 and the Emu Emax…"
'The Never Ending' sparkles with dream pop flourishes to add to the synthy experience while still being danceable, as epitomised by the sprightly opener 'Days Like These' which is swooped in aural optimism. Moderating to a more cruising pace, 'Lonely Nights' sees the first of Shawn Ward's lead vocals, sweetened by Moroder-style vocoder phrasing. Meanwhile, following on with another vocalled track, 'Footprints' pulses and rings within a delightful percolating backdrop.
Taking centre-stage on the collection, 'Hypnotize' is a throbbing vocoder-laced highlight where the uptempo triplet groove is indeed hypnotizing. 'So Blue' features a sweet vocal refrain from his daughter Stella and utilises grainy synthetic strings and melodic six-string to head into what THE CURE might have sounded like had they been more electro.
'Cinematic' is possibly the most synthwave track on the album with its archetypical sombre bassline and full-on synthetic toms but the ringing chimes help it enter a different headspace, while the marvellously energetic 'Starlight' offers euphoric disco potential reminiscent of PET SHOP BOYS that more than reaches the hotspot.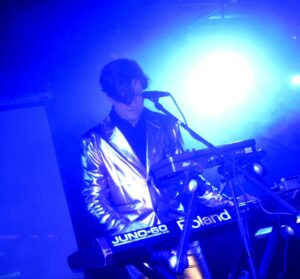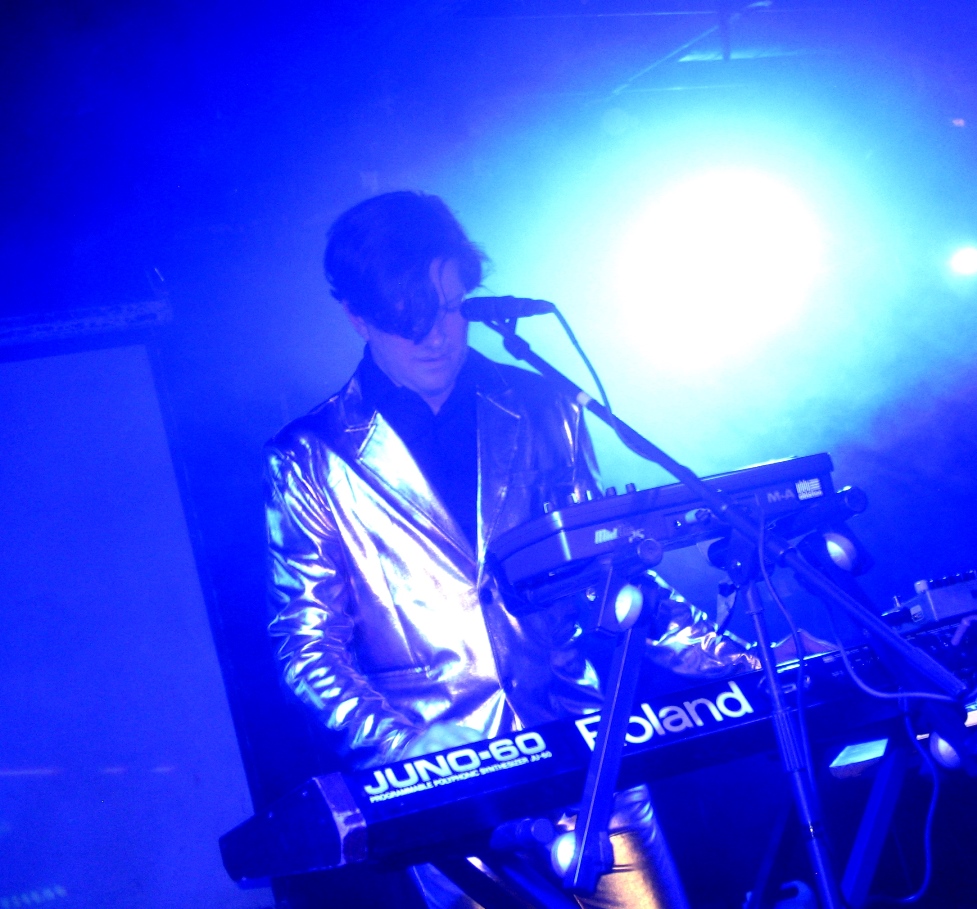 Closing the album with the beautifully transient 'Nova Child', it outlines the gloriously understated craft that Shawn Ward puts into his music and perhaps signals a future direction as he retires FM ATTACK.
Longstanding fans will not be disappointed with 'The Never Ending', but for the curious who have not explored FM ATTACK before, this is an uplifting work which is just the tonic as the world comes out to play again. It may even lead to a journey to explore the catalogue of one of the North America's leading synth exponents of the past 12 years.
---
'The Never Ending' is released by Starfield Music in vinyl LP, cassette and digital formats direct from
https://fmattack.bandcamp.com/album/the-never-ending
https://www.facebook.com/fmattackmusic/
https://www.instagram.com/fmattack/
https://open.spotify.com/album/1E1hMtC817hSCTNbXWOelp
---
Text and Photo by Chi Ming Lai
30th May 2021