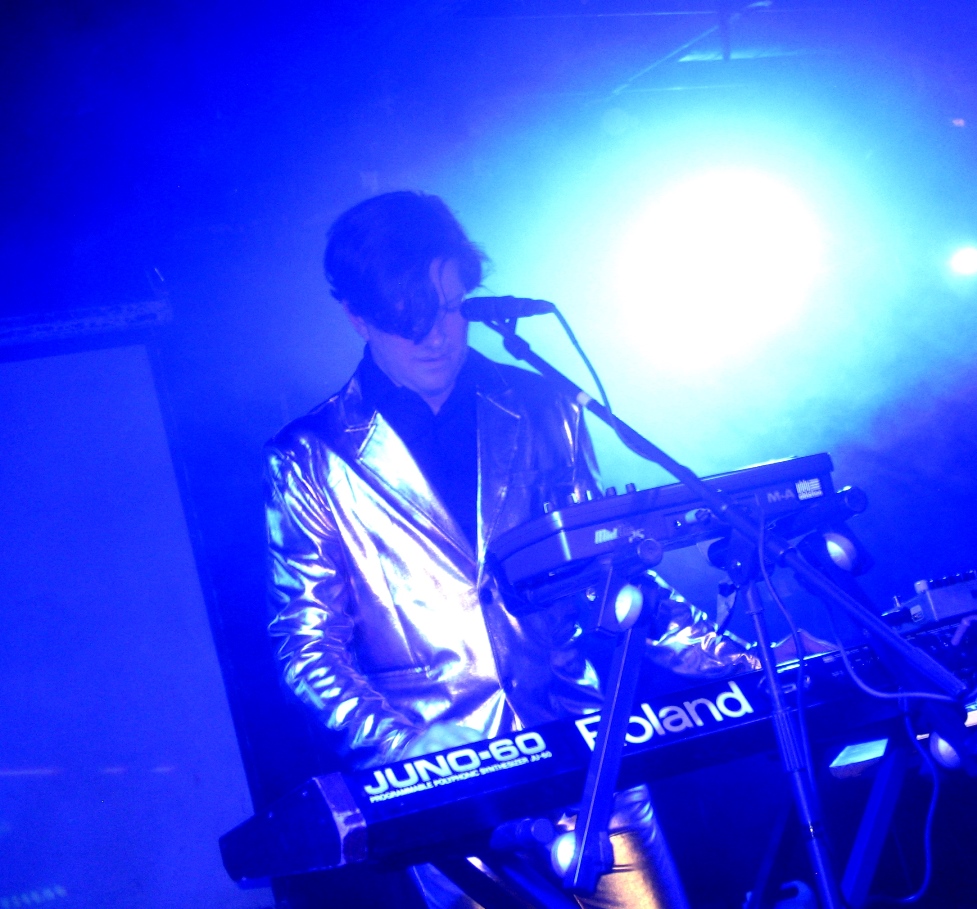 Outland presented an enticing synthwave double billing with Vancouver's FM ATTACK and Manchester's FUTURECOP! at Electrowerkz in London.
The London-based promoters have had a busy year where they undertook their most ambitious undertaking yet in Toronto during the summer featuring DANA JEAN PHOENIX, MECHA MAIKO, PARALLELS, MICHAEL OAKLEY, KALAX, TIMECOP1983 and FM ATTACK.
It was the success of FM ATTACK's appearance at the event that led to mainman Shawn Ward's visit to London and Dublin.
But to start proceedings in an already packed Electrowerkz was FUTURECOP! The musical vehicle of synthwave stalwart Manzur Iqbal, his most recent album 'Voltrana' featured the vocals of PARALLELS and COMPUTER MAGIC.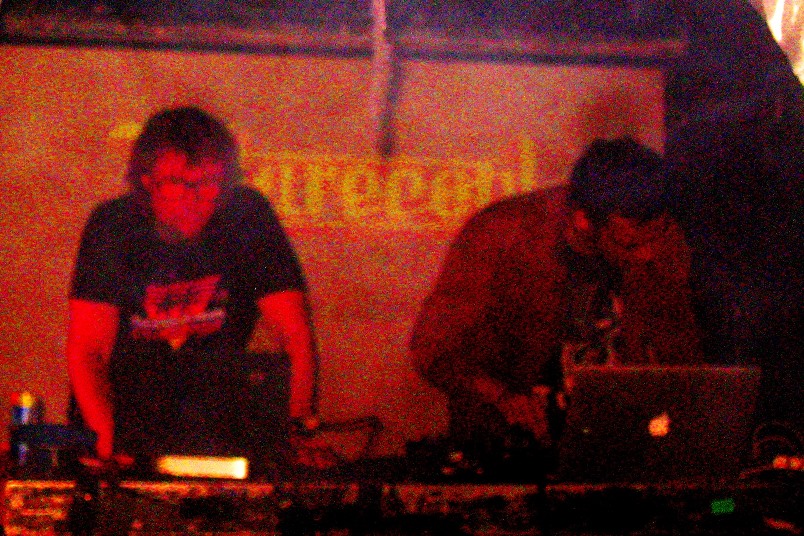 In a set more akin to a DJ styled experience and accompanied on stage by Will Cunningham on visuals, Iqbal presented pre-prepared song-based material wispily vocalised by the likes of Holly Dodson and Danz Johnson such as 'Edge Of The Universe', 'We Belong' and 'Star'.
'1988 Girls' from 'The Movie' drew the biggest cheers while musically cut from a similar cloth, 'Starworshipper' showcased Iqual's Sci-Fi mysticism.
As a show, FUTURECOP! did lack a live element, but the audience happily danced throughout and Iqbal did a good job of warming everyone up in anticipation of FM ATTACK. While there was no sign of the new NINA voiced single 'Against the Tide', there was a closing playback of the Giorgio Moroder-produced 'Never Ending Story' by Limahl, a song now being enjoyed by a new younger audience thanks to its inclusion in the final episode of 'Stranger Things 3'.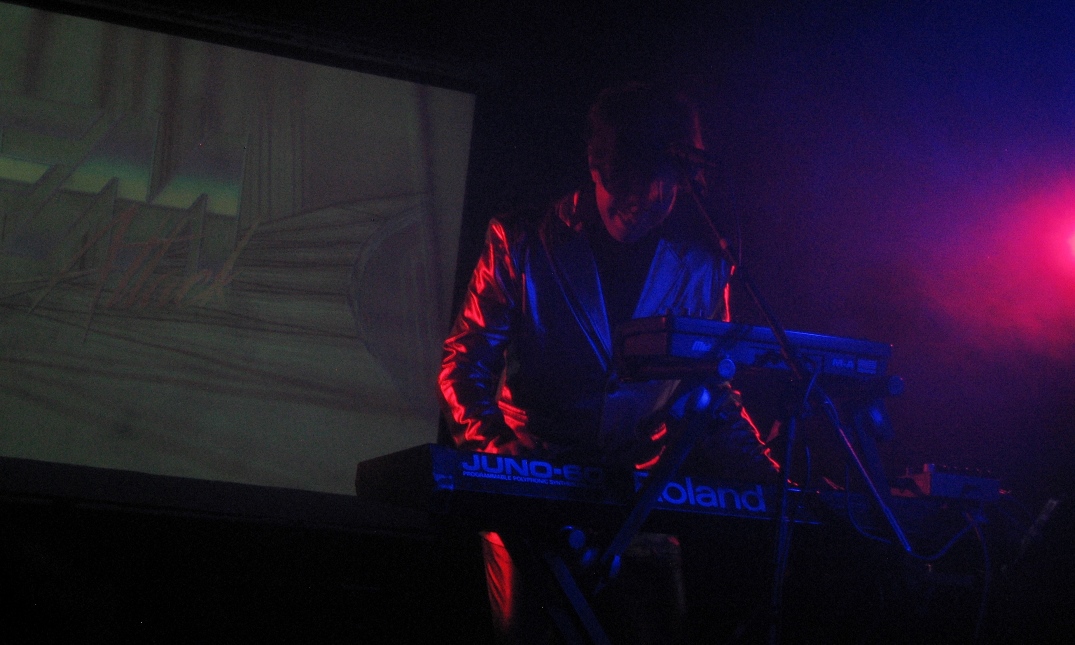 Sporting a gold lame suit and with a Roland Juno 60 taking centre stage, Shawn Ward was grinning as he took his position to play his first London gig as FM ATTACK. With 'Drive' star Ryan Gosling a notable FM ATTACK admirer, Ward has concocted a unique hybrid electronic sound combining Gino Soccio and Giorgio Moroder with Italo disco, French house, new wave and post-punk.
From 2009's 'Dreamatic' album although in instrumental form, the groovy electro-disco of 'Yesterday' opened up the gates, but the funkier 'I Saw Her Dancing' saw Ward delightfully take to vocoder. With some lovely synth keys and rhythmic fervour, 'Dreamer' kept up the neon-lit robotic pace while 'A Million Miles Away' added some mood to go with the dance.
Another number from 'Dreamatic', 'Sleepless Nights' did what it said on the tin, crossing arpeggios with octave lilts for an Italo flavoured romp before the comparatively recent bleep bop of 'Little Angel'. 'Shadows' closed the main set with a gloriously filmic synth laden space journey, but Ward got a well-deserved encore and came back from 'A Million Miles Away' with a sparkling tune that was swathed in an enigmatic gothic allure, thanks to his obvious affection for THE CURE.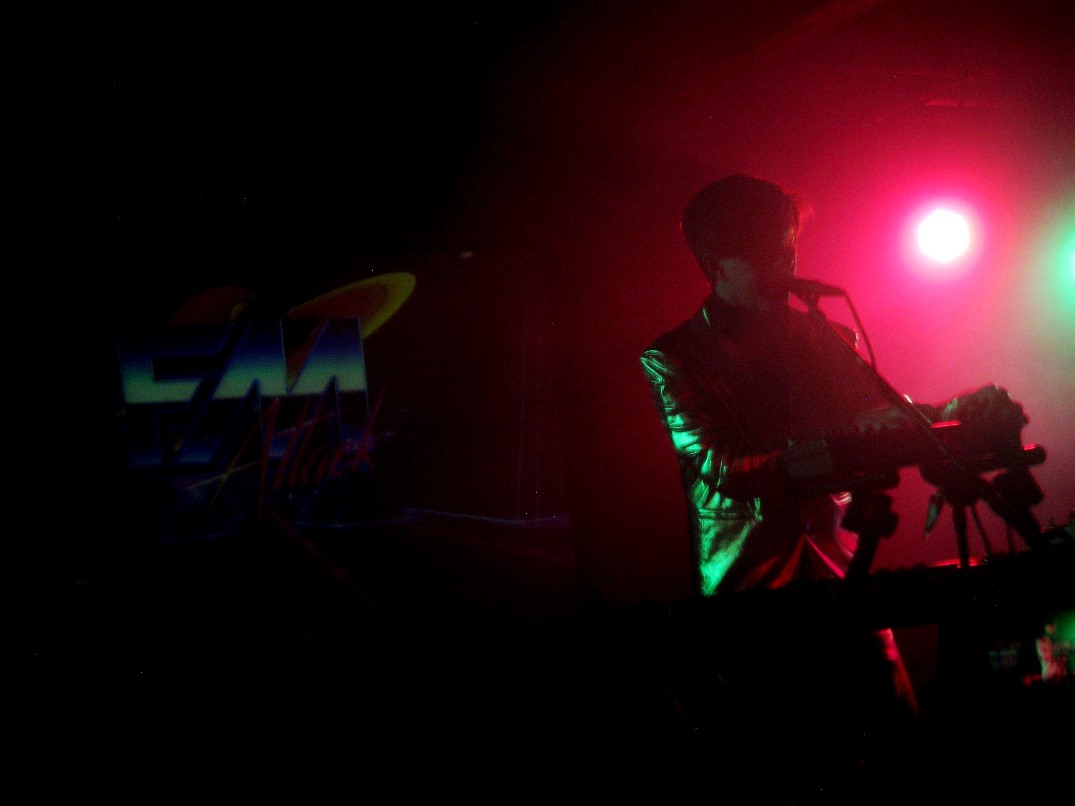 With regards FM ATTACK's live presentation, Shawn Ward deserved full kudos for accepting his limitations as a one-man synth act and therefore, selecting material to suit the format. He could have so easily relied on playback to virtually recreate the presence of the numerous guest vocalists on his albums, but he chose not to and that must be applauded.
With another well-attended event under their belt, Outland are steadily building their community. Always exuding a warm friendly atmosphere, any serious synth enthusiast should pay them a visit, even if only out of curiosity.
---
Special thanks to Stuart McLaren at Outland
FM ATTACK 'New World'
is released by Starfield Music in vinyl LP, cassette and digital formats, available from https://fmattack.bandcamp.com/
https://www.facebook.com/fmattackmusic/
FUTURECOP! 'Voltrana' is released by New Retro Wave Records as a download album, available from https://newretrowave.bandcamp.com/album/voltrana
https://facebook.com/futurecopofficial/
https://twitter.com/futurecopx
The next Outland events feature OLLIE WRIDE at London Camden Assembly on Saturday 16th November 2019 and Glasgow Classic Grand on Friday 29th November 2019
https://www.weloveoutland.com/
https://www.facebook.com/outlandsynth/
https://twitter.com/OutlandSynth
---
Text and Photos by Chi Ming Lai
28th October 2019