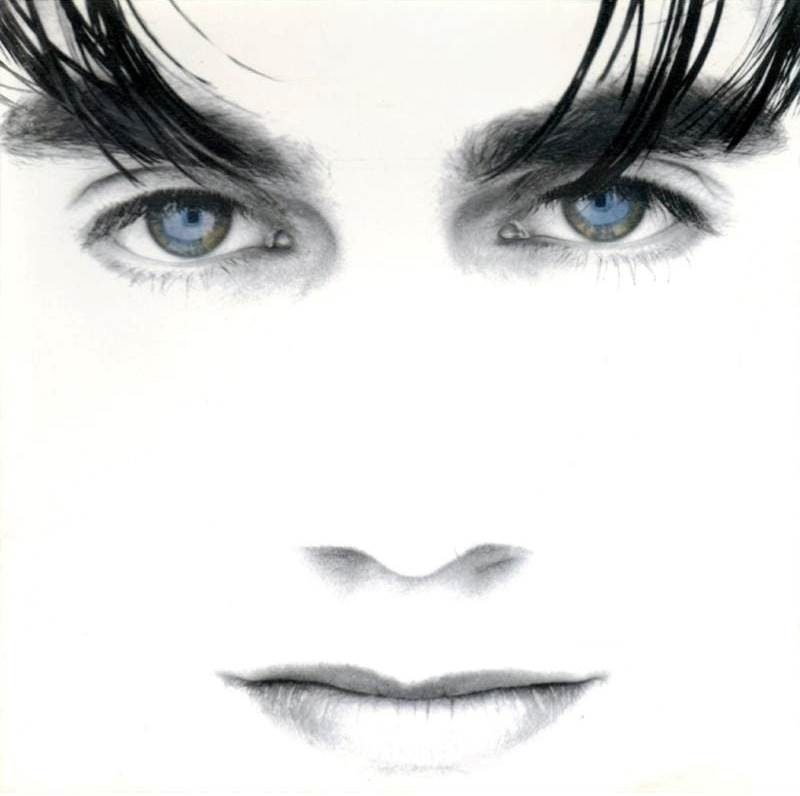 A fan of synthpop and dance music, David Cicero began writing songs and making music in his bedroom, aided by advancements in technology such as affordable samplers and sequencing software. His set-up eventually included a Korg T3, an Akai sequencer, an Akai sampler and a Roland rack mount synth.
Following a PET SHOP BOYS concert in 1989, the lad from Livingston in West Lothian managed to get a demo tape to the duo and before two could be divided by zero, Cicero was offered a record deal with Neil Tennant and Chris Lowe's new record label Spaghetti Records imprint which was being set up in conjunction with Polydor Records.
Although the excellent debut single for both Cicero and Spaghetti Records 'Heaven Must Have Sent You Back To Me' failed to chart, it brought the young photogenic Scot to the attention of radio programmers and press. So when his PET SHOP BOYS produced second single 'Love Is Everywhere' was released in late 1991, traditionally a good time to break new acts due to the traditional New Year lull in the music business, it eventually reached No19 in the UK charts. The parent album 'Future Boy' was eventually released in Summer 1992.
In celebration of its 30th Anniversary, Cherry Red will be reissuing 'Future Boy' as a fully remastered 45-track 3CD deluxe expanded edition with an illustrated 24-page booklet featuring an introduction and track-by-track comments by David Cicero himself. As well as all the Cicero tracks released during his Spaghetti period, there are also 'Ciceroddities!' in previously unreleased songs such as 'Pretend' and live tracks from a one-off concert at London Heaven opening for PET SHOP BOYS at an after party for the premiere of the 1991 Derek Jarman film 'Edward II'.
The limited edition white vinyl LP edition of 'Future Boy' comes with a bonus DVD 'Cicerovision!' and includes all the official promotional videos, his 1992 Electronic Press Kit with contributions from Neil Tennant and live footage of the 1991 Heaven gig.
The melancholic but hopeful pop sound captured on 'Future Boy' was a reaction to Scottish radio which had local bands RUNRIG, HIPSWAY, DEACON BLUE and TEXAS on constant rotation. With the international success of PET SHOP BOYS, Cicero had seen an opening for electronic music influenced by acid house and techno but in a more mainstream way.
The London recording sessions were happy ones with Chris Lowe playing the joker while Neil Tennant would hold court, offering his critique on successful artists who he believed were not deserving. "I was loving every moment of it and thought it was amazing" Cicero told ELECTRICITYCLUB.CO.UK in 2019, "looking back now it all seems like a dream."
With his Italian name and the song's Italian dance flavour, 'Heaven Must Have Sent You Back To Me' ticked all of PET SHOP BOYS boxes as they prepared their first release on Spaghetti, but they opted to produce the second single 'Love Is Everywhere'. Combining THE PROCLAIMERS with PET SHOP BOYS and OMD while throwing in bagpipes and The Royal Edinburgh Military Tattoo for good measure, it was a bizarre but glorious sound that emerged from the radio just as 1992 began. A Scottish anthem that just worked, Cicero became a pop pin-up with a 'Smash Hits' front cover and numerous TV appearances including 'Top Of The Pops'.
With "Cicero In Da House", the excellent 'That Loving Feeling' also produced by PET SHOP BOYS was the third single prior to launching 'Future Boy' but stocking issues at parent label Polydor stalled momentum despite the video being shown pre-release on ITV's 'The Chart Show'; Cicero just missed the Top 40 at No46.
Aside from the three singles, 'Future Boy' included a number of equally worthy tracks. Cicero's own personal favourite 'Then' was slated to be the fourth single but was shelved in favour of a PET SHOP BOYS remix of 'Heaven Must Have Sent You Back To Me'. Meanwhile mixed by Tennant and Lowe with Pete Schwier, 'My Middle Class Life' was a stark observation on the abuse of class hierachy that had an air of VISAGE in the chorus.
Both recalling NEW ORDER, 'Sonic Malfunction' and 'Cloud 9' were two catchy instrumentals that revealed Cicero's affinity with club culture, but with the collapse of The Iron Curtain, he offered something much darker in 'The Butcher Of Bucharest' about the Romanian Communist dictator Nicolae Ceaușescu.
At the time a standalone single taken from the PET SHOP BOYS directed soundtrack to the movie 'The Crying Game' released in Autumn 1992 but very much a postscript to the 'Future Boy' story, 'Live For Today' displayed a more orchestrated feel with a superb gospel-tinged vocal from Sylvia Mason-James. Providing a "what if?" scenario as to a possible second album direction, Cicero however dropped out of the pop music industry for personal reasons. Although he would continue to release singles and record instrumental albums under the name THE EVENT, a second Cicero album 'Today' would not finally appear until 2021… but that's another story.
'Future Boy' was a promising debut long player and contained a number of outstanding tracks which were enhanced by the involvement of PET SHOP BOYS during their imperial phase. But while that promise was not ultimately fulfilled back then, that Cicero is still making great pop music such as the poignant 'Hold On To The Memories' in 2022 shows that the talent really was there and never left him.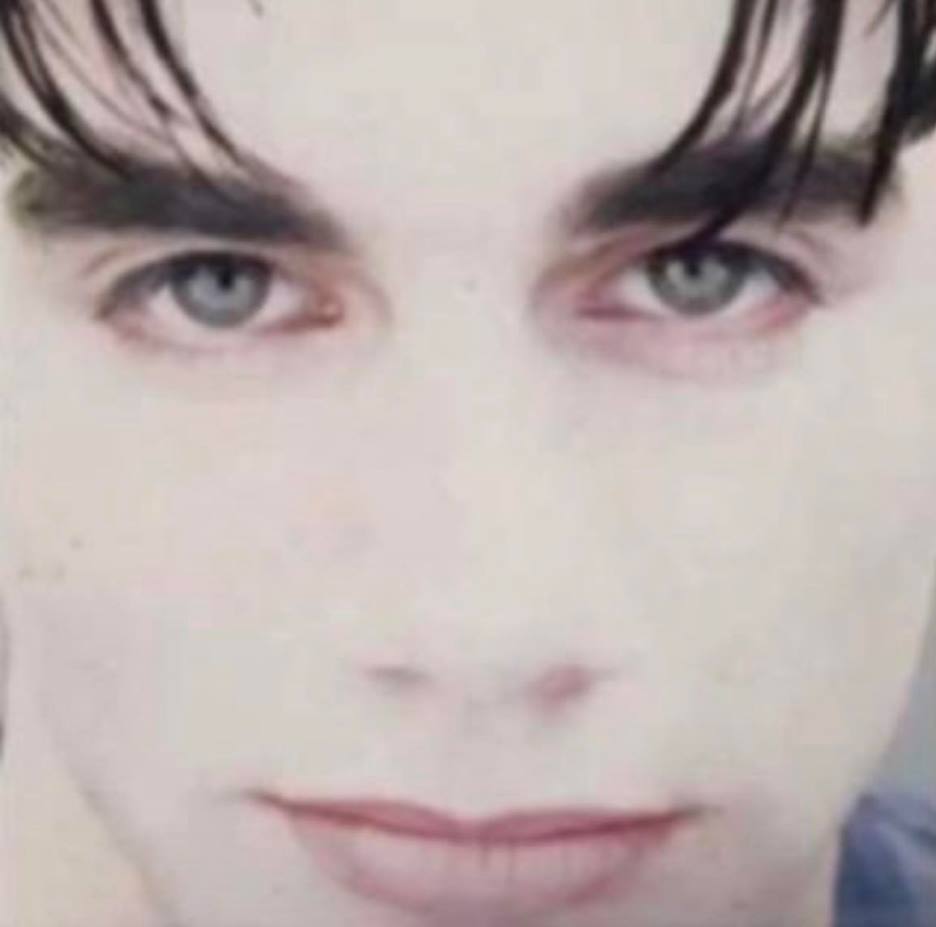 For the 30th Anniversary edition of 'Future Boy', a previously unreleased song intended for the album 'Pretend' has been included into the main tracklisting. There is also an early version of 'Wish', a song which he later re-recorded and subsequently appeared on 'Today'. Among the bonus material, Cicero revisits 'Love Is Everywhere' for 2023 while there are also newly commissioned remixes of the track by the likes of SOFTWAVE and SHELTER.
Reflecting on criticism that said 'Future Boy' was just another PET SHOP BOYS side-project, David Cicero surmised: "I was their prodigy, they found me and I found them, it's all about fate. I may have made it without the lads, but having them help me and to be part of it was something I would never change".
---
'Future Boy' 30th Anniversary Edition with 'Ciceroddities!' is released as a 3CD deluxe set via Cherry Red Records on 29 September 2023, pre-order via https://www.cherryred.co.uk/product/cicero-future-boy-3cd-expanded-edition/
The white vinyl LP features a bonus DVD insert 'Cicerovision!' and can be pre-ordered at https://www.cherryred.co.uk/product/cicero-future-boy-limited-edition-white-vinyl-lp-with-exclusive-dvd-insert-cicerovision/
https://www.facebook.com/cicero222/
https://twitter.com/Dave_Cicero
https://www.instagram.com/davecicero_official/
---
Text by Chi Ming Lai
Photos by Eric Watson
18 September 2023