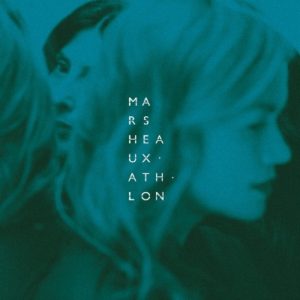 A fair few years have passed since Marsheaux debuted with 'Popcorn' in their native Greece.
Marianthi Melitsi and Sophie Sarigiannidou had been bred on the staple diet of all the correct electronic acts of the synth dominated age: DEPECHE MODE, ERASURE, THE HUMAN LEAGUE, OMD and NEW ORDER being firm favourites.
2004 heralded their first album, 'E-Bay Queen'
on Undo Records, which was duly noted in the "we love anything synth" circles across Europe.
It was followed by 'Peek A Boo'
, which included the magnificent take on New Order's 'Regret'. It wasn't until the third LP, 'Lumineux Noir'
, that the duo got a widespread recognition, leading to festival appearances and securing valuable support slots as well as remixing many of their genre's peers.
'Inhale'
was what the Greek songstresses described as "atmospheric electro pop", and 2015 brought their most daring project yet, a cover of the entire of 'A Broken Frame'
by DEPECHE MODE. Courageous as it was, the pair managed to grasp the soul of the most unloved DM album and transform it into a new dimension of unconventional sounds and vocals.
And now comes 'Ath.Lon'.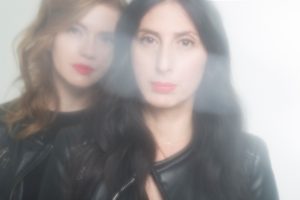 The opus' title, as obscure as it may sound, actually derives from the names of two cities: Athens and London. Both capitals served as a core for MARSHEAUX 's new material, with Marianthi moving to London, forcing journeys between England and Greece. The ten tracks were produced by MARSHEAUX themselves, with Undo house production duo FOTONOVELA and Rodrigo Silva-Ramos, while mixed in London by Nikonn and Dominique Brethes at FloW Mastering.
The opening 'Burning' is harsh, sexy, in your face, and with clear Numan influences. The soft voices mesmerise beyond control, weaving in between the heavy synth havoc, leading onto 'Like A Movie'; a classic, cheerfully uncomplicated synth pop tune with a Motorik backbone, modelled on early DEPECHE MODE.
'Sunday' steps in with demure vocals over a slower paced track. The excellently layered sounds float above the clouds of regal electronica, before the classic sounding 'Wild Heart' enters, with NEW ORDER-esque guitar added to a piece SAINT ETIENNE wouldn't be ashamed of. 'Now You Are Mine' superbly towers above the rest, with confident vocals, packaged within a dose of 'Ultra' era DEPECHE MODE, while 'Strong Enough' is an effervescent amalgamation of sassy, crunchy and capable synth, laced with the signature sexy rendition from Sophie and Marianthi.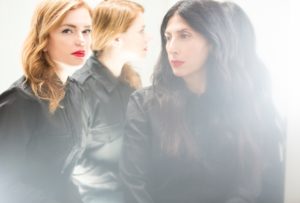 The first single heralding 'Ath.Lon' is 'Safe Tonight'. This light-hearted nod to classic synth is optimistic, sunny and warm. The superb production bursts into being with this subdued, yet powerful number. 'Let's Take A Car' brings the tempo to "fast is best" again, where the girls want to "mess around all night", driving around the city and making "a fuss… so madly in love". It's yet another untroubled track reminiscent of the best early electronica.
The closing 'The Beginning Of The End' ominously wraps around the production with excellent tonality and superb vocals. MARSHEAUX really leave the best till last here; including astonishing strings, marvellous synth and the atmosphere of uncertainty and despair, this can only equal an evocative synth track which the audiences have grown to expect from the proficient Greek Goddesses.
If the above wasn't enough, MARSHEAUX have treated the grateful receiver to five additional tracks as a bonus. iTunes exclusive 'Butterflies' flutters with classic Sophie / Marianthi hooks while from 'The.Ath.Lon' boxed set, 'Happiness' glows with Greek sunshine, while the tempo slows down with 'How Beautiful' and 'Stay Wild'; the latter laced with excellent synthscapes. A faster pace returns to wrap up the gift with 'Treasure', which is bursting with zest and freshness, leaving the listener wishing there was more to come.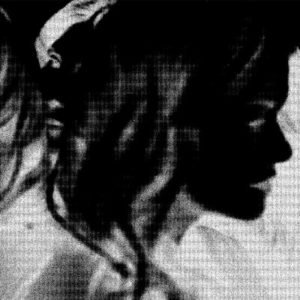 The obvious success of 'A Broken Frame' seems to have elevated the duo to the comfort of having the ability to look into the future through a lens of optimism and new found confidence.
'Ath.Lon' could also stand for "athlos", meaning achievement for the pair, with this glorious production crowning their twelve years' of accomplishments.
MARSHEAUX do not disappoint, bringing the ever fresh, uncomplicated and honest material, whilst remaining unassuming and true to themselves. It's another triumph.
---
'Ath.Lon' is released by Undo Records in CD, vinyl and download formats, iTunes version contains the additional track 'Butterflies'
'The.Ath.Lon' limited 2CD box set with four bonus tracks and 14 art prints is available from:
http://undorecords.bigcartel.com/product/limited-cdun62-marsheaux-ath-lon-2cd-box
Limited edition 'Ath.Lon' deluxe vinyl LP in a very thick padded black PVC soft touch sleeve with silver silkscreened logos and inner sleeve with lyrics + bonus 'Rejected Demos' CD available for pre-order now from https://undorecords.bigcartel.com/product/dlxlpun62-marsheaux-ath-lon-deluxe-lp-rejected-demos-cd
http://www.marsheaux.com/
https://www.facebook.com/marsheaux/
https://www.instagram.com/marsheaux/
---
Text by Monika Izabela Goss
13th June 2016, updated 5th August 2019