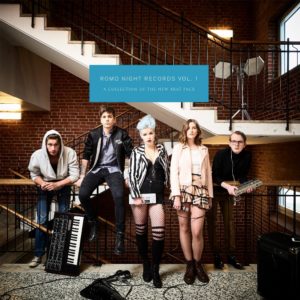 Sweden is one territory where without doubt, some of the best synth based music has emerged.
With the standard set back in the day by PAGE, LUSTANS LAKEJER, ELEGANT MACHINERY, THE MOBILE HOMES and COVENANT, the tradition has continued via THE KNIFE, KITE, KARIN PARK, IONNALEE and DAILY PLANET. But a few years ago, some strange things were happening within the Swedish electronic music community as it began to eat itself… a number of promoters, purveyors and performers were observed to be going through some kind of an existential crisis, unsure whether synthpop was a dirty word and success was a sin of principle.
Thankfully, one faction who are very much of the view that the synth is not dead is Romo Night Records, a label born out of a long standing club night founded in Gothenburg by Tobbe Lander and Tony Ersborg. Their roll of honour has included hosting the likes of THE HUMAN LEAGUE, KARL BARTOS, MESH, CLIENT and S.P.O.C.K amongst others.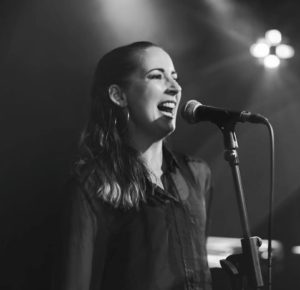 Their first fruit of labours is 'Romo Night Records Vol 1', a collection of unreleased material from a variety of new acts and veterans. Fittingly enough with the latter, Eddie Bengtsson of PAGE appears under the pseudonym of Jeddy 3 on ANYMACHINE's 'To See A Man Like Me Go Down' for a sombre number that is laced with the darker side of early OMD in its gothic overdrones.
It's unusual to hear Bengtsson in English, so when another voice normally heard in English sings in her native Swedish, it's something of a revelation as Helena Wigeborn's new project GLAS proves.
The stunning TRAIN TO SPAIN frontwoman actually speaks English with a delightful Edinburgh accent from having lived in the city for several years and 'Hjärta' is marvellous slice of sparkling midtempo synthpop which allows her vocal to breathe within the backing.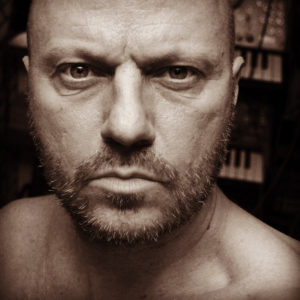 Another superb highlight is 'The Pattern' by HILTIPOP who impressed with a solo late afternoon live set at Electronic Summer in 2015. Dark but accessible via a lattice of hypnotic arpeggios, SEM Hilti Johansson was a member of the YAZOO influenced ALISON and does not compromise on the hooks despite his gloomier vocal outlook. He is definitely an artist to watch.
No synth compilation would be complete without a melodic instrumental work and that is provided by RELIEF with the brilliant 'Trough The Wires' which even throws in an unexpected key change.
Elsewhere and unsurprisingly, DEPECHE MODE influences are omnipresent and can be heard on SISTER ELECTRA's 'The Quiet Room' where the Basildon sound is given a female twist by Luna Joyce, while 'Nasa' from STRANGE TALES mines the earlier era and comes over like a cross between THE MOBILE HOMES and CAMOUFLAGE.
'Romo Night Records Vol 1' though is not all exclusively synths; NORTHERN LONER in their use of live instruments alongside their stabbing electronics have obviously listened to a lot of classic SIMPLE MINDS on 'Break In Two', but the track is spoilt slightly by a stilted drum track and the vocals being too loud. Meanwhile PARK & NATUR stick out like a sore thumb with the indie guitar afflicted 'Mörka Sidan'.
NEO NURSES add plenty of creepy detuned electronic noises to their gothic demeanour on the enjoyable 'A Crown Of Thorns To Keep Me Warm' and cut from a similar opaque cloth, UNCREATED provide some chromatic mystery with the resonances of a deep male choir on 'We Never Met'.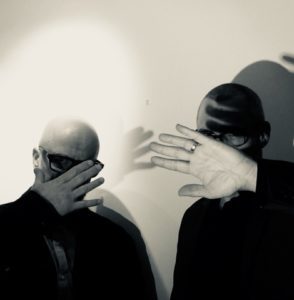 Subtitled as "A collection of the new brat pack" complete with artwork referencing 'The Breakfast Club', could this be Sweden's 21st Century answer to the 'Some Bizzare Album'? Of course, that compilation unearthed DEPECHE MODE, SOFT CELL, BLANCMANGE, THE THE and B-MOVIE.
Whereas it is too early to assess its potential, 'Romo Night Records Vol 1' as a first compendium does a good job of keeping synthpop alive and making that crucial link between past and present, something which other platforms have failed to accept, thus imploding in its self-inflicted confusion.
As the respected Factory Records biographer and historian James Nice said: "I have no problem at all with something new being imitative, as long as it's good" – good music and good songs, synthpop or otherwise is really all that matters.
---
'Romo Night Records Vol 1' (V/A) is available as a clear vinyl LP with download key only from http://rnr.lupp.se/product/rnr001/
http://www.romonightrecords.com
https://www.facebook.com/tobbeorama/
---
Text by Chi Ming Lai
19th June 2018