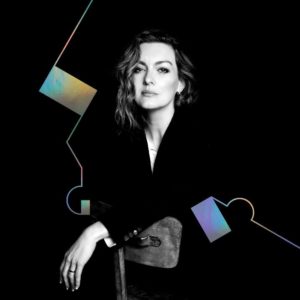 SARAH NIXEY first won the hearts of audiences as the lead singer of BLACK BOX RECORDER; 18 years since they got on 'Top Of The Pops' with 'The Facts of Life' and seven years since her last solo album 'Brave Tin Soldiers', Nixey is back with 'Night Walks'.
A nocturnal body of work set in a metropolitan sub-world where everyone dodges the dangers of reality, the album was inspired by Nixey's bouts of insomnia during a recovery from illness.
She said "All the songs are set at night time and it felt like I was going on night walks when I was writing them".
Co-produced by her husband Jimmy Hogarth, 'Night Walks' is a sophisticated amalgam of everything SARAH NIXEY has ever been musically, with a Roland Jupiter 8, Minimoog, Casiotone 701 and a Hammond M102 among the instrumentation used, all fed through Leslie amps and captured on a Studer tape machine. As a result, this record has air and presence, a quality missed on many modern day home studio digital recordings.
The album's key song is the chromatic flavoured 'The Zeppelin', an observation on warfare where the characters are either at war with themselves or with each other. In typical SARAH NIXEY style, there is that impending if seductive sense of doom over the drone-laden backdrop…
However, beginning 'Night Walks', the neo-Motorik 'Coming Up For Air' discusses the delicate subject of teenage mental health illness and parental love, but touchingly acknowledges the pain while offering support and encouragement.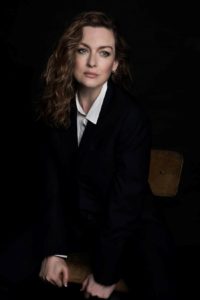 Meanwhile, 'Burning Bridges' is not a JAPAN cover but a lively offering of synthetic disco driven by clattering drum machine, which despite Nixey's previous dalliances with electronic pop, comes as something of a pleasant surprise and with a timely socio-political message.
Also conveying socio-political concerns, the sparse but more guitar oriented 'Merry England' covers the gentrification of London and Brexit, with Nixey's voice sounding particularly rich and assured.
Continuing a brilliant musical 'Journey', this appropriately named tune is like one of those glorious Eurocentric numbers that Marc Almond has often been so good at, laced with crystalline synths and gorgeously breathy vocal tones à la Jane Birkin.
Taking things down, the acoustically centred 'Love Is Blue' offers some Bohemian filmic drama before the short celestial spoken word title track. The throbbing sequencer filled 'Dancing At The Edge Of The World' is Nixey's own 'I Feel Love' with a classic NEW ORDER digital drum machine template thrown into the mix, crossed with falsetto and deadpan speech.
At the complete opposite end of the spectrum and layered in Hammond organ and muted guitar within a brush filled rhythmic setting, 'Neon Moon' beautifully reflects what it says on the tin.
Harsher in tone and more reminiscent of BLACK BOX RECORDER, 'Tiger Woman' features a powerful statement about a woman who doesn't have a care in the world, while similarly sharper with bluesy guitar motifs and loud bangy drums, Nixey asks people to 'Follow Me'.
Closing with 'The Planet Of Dreams', an electric piano is joined by some six string accompaniment with the surprise of flute and E-bowed guitar alongside minimal sweeps of vintage synth, as Nixey divinely offers hope in these uncertain times.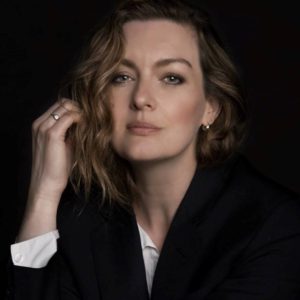 "Mostly, I wanted to tell stories and create a little metropolitan sub-world where I could escape to, and my listeners could eventually come with me", Nixey said of 'Night Walks', "It's an album that's supposed to be listened to in its entirety, which is possibly a big ask these days."
Although having a mix of electronic and acoustic based tracks, 'Night Walks' exudes a satisfying sonic cohesion that will please anyone who has ever been interested in the Dorset-born songstress' work; it is undoubtedly SARAH NIXEY's best solo album to date. Former BLACK BOX RECORDER band mate Luke Haines once said how SARAH NIXEY "had the ability to make all men fall in love with her"… well, it is time to fall in love all over again!
---
'Night Walks'
is released by Black Lead Records, available direct from https://music.sarahnixey.com/album/night-walks
https://www.facebook.com/sarahnixey/
https://twitter.com/sarahnixey
https://www.instagram.com/nixeysdarkroom/
---
Text by Chi Ming Lai
6th October 2018, updated 9th November 2018