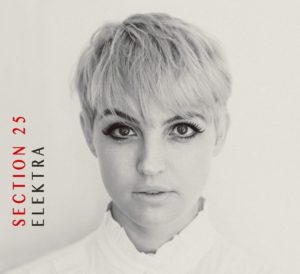 Blackpool's SECTION 25 went from post-punk gloom merchants on 'Always Now' in 1981 to mutant electronic dance pioneers with 1984's 'From The Hip' and its seminal single 'Looking From A Hilltop', before evolving into a glossy pop act with the album 'Dark Light' in 2013.
Founded by the Cassidy brothers Larry and Vin, SECTION 25's various stages have been shaped by the band's lead vocalists, from Larry himself to his wife Jenny and now their daughter Bethany.
Part of the iconic Factory Records family, Ian Curtis, Bernard Sumner and Stephen Morris all took a productive interest in the band's creative fortunes over the years, while there was a boost in profile when rapper Kanye West sampled the song 'Hit' from 'Always Now' for the outro of his 2016 track 'FML' which eventually boasted seventeen names in its publishing split due to the number of samples it used!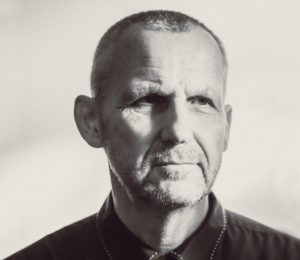 Sadly Larry and Jenny passed away in 2010 and 2004 respectively, but the family tradition of SECTION 25 continues today with Vin and Bethany joined by cousin Jo on backing vocals and keyboards, along with the newest family member Michael on bass.
The new album 'Elektra' sees a return to SECTION 25's post-punk roots and this move is signified by multi-instrumentalist Steve Stringer being joined by the band's original guitarist from that period Paul Wiggin as the recording's special guest.
The result of jam sessions and recorded as a live band in the studio, the dreamy opener 'Laid Back' with its layers of gentle string machine might indicate business as usual at least with more recent SXXV offerings, but 'Chase The Blue' offers live drums and a gritty guitar driven sound to offset Bethany's voice and some lingering vibratoed synth. Then there's the dubbier excursion of 'Creatures' and the quirky indie of 'All I Ask' before a more aggressive new wave demeanour sets in for 'It Don't Get'.
'You Want Some' continues on the new wave path, while the amusingly titled 'You Don't Have To Be Liked To Be Good' plays with squelches and baggy piano over a percussive template that recalls PUBLIC IMAGE LIMITED. The most electronically assisted track 'The Greatest Thing' has that fizz reminiscent of NEW ORDER. With Bethany joyfully exclaiming "this is my time", it offers possibly the highlight of 'Elektra'.
Again playing with squelches over live drums and incessant bass, 'This Is The Love' is another that goes into new wave territory although is a little too long while 'Floating Sun' soothes via its swirly textural atmospheres and a hypnotic rhythmic mantra from Vin.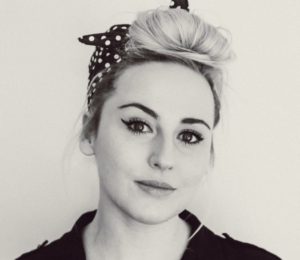 To close 'Elektra', there's a surprising band cover of 'FML', the very Kanye track which sampled of 'Hit'. It bizarrely sounds like CHVRCHES going West Coast rap with the austere essence of the North West looming courtesy of the lingering voice of Larry Cassidy.
Those hoping for more electropop in the vein of the 'Dark Light' album might be disappointed, but those who prefer to party like it's 1979 with guitars, bass and drums will love this latest offering from SECTION 25 as a worthy addition to the Cassidy tradition.
---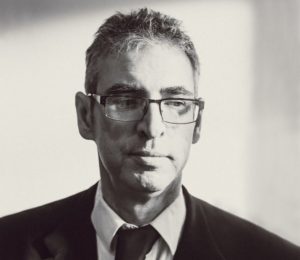 'Elektra' is released by Klanggalarie Records as a CD available from http://www.klanggalerie.com/gg278
A selection of the SECTION 25 back catalogue is available from http://www.factorybenelux.com/section25.html
https://www.facebook.com/section25
https://www.instagram.com/section25official/
---
Text by Chi Ming Lai
1st August 2018