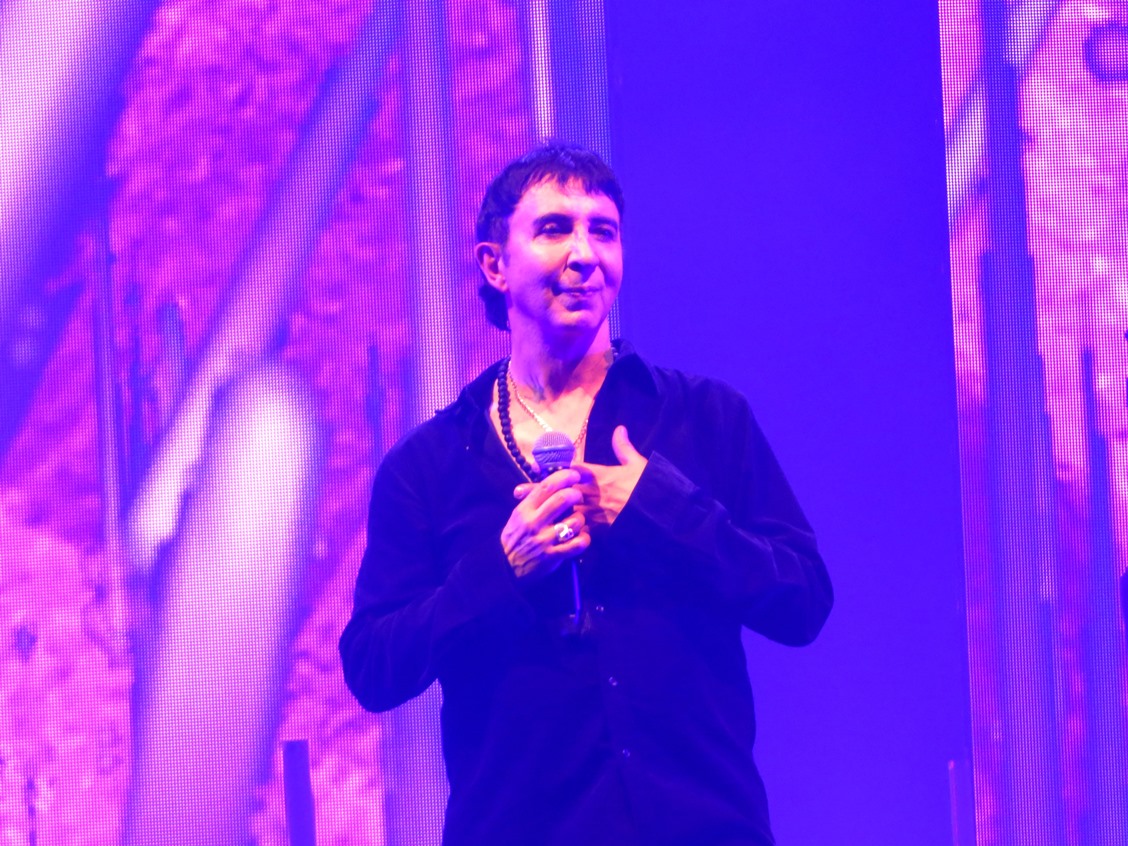 1981 was a sensational year for electronic pop music and along with albums from THE HUMAN LEAGUE, JAPAN, KRAFTWERK and OMD, SOFT CELL's 'Non-Stop Erotic Cabaret' was among the best.
Despite a farewell show at London's O2 Arena in 2018, Marc Almond and Dave Ball decided a 40th Anniversary tour of that classic album was in order, along with a brand new long player '*Happiness Not Included' to be released in Spring 2022.
As one of the most subversive acts in popular culture, SOFT CELL found themselves part of a celebrity world after the unexpected success of their breakthrough single 'Tainted Love'; escaping to New York to record and mix their debut album, they found themselves the toast of The Big Apple, mingling with the likes of Divine, Madonna and Andy Warhol in the city's hedonistic club scene.
'Non-Stop Erotic Cabaret' is a document of that period which also contained narratives on dirty old men, prostitution, grooming, sexual deviance, personal grievance, tabloid sensationalism, political scandal, middle class entitlement and living in squalor.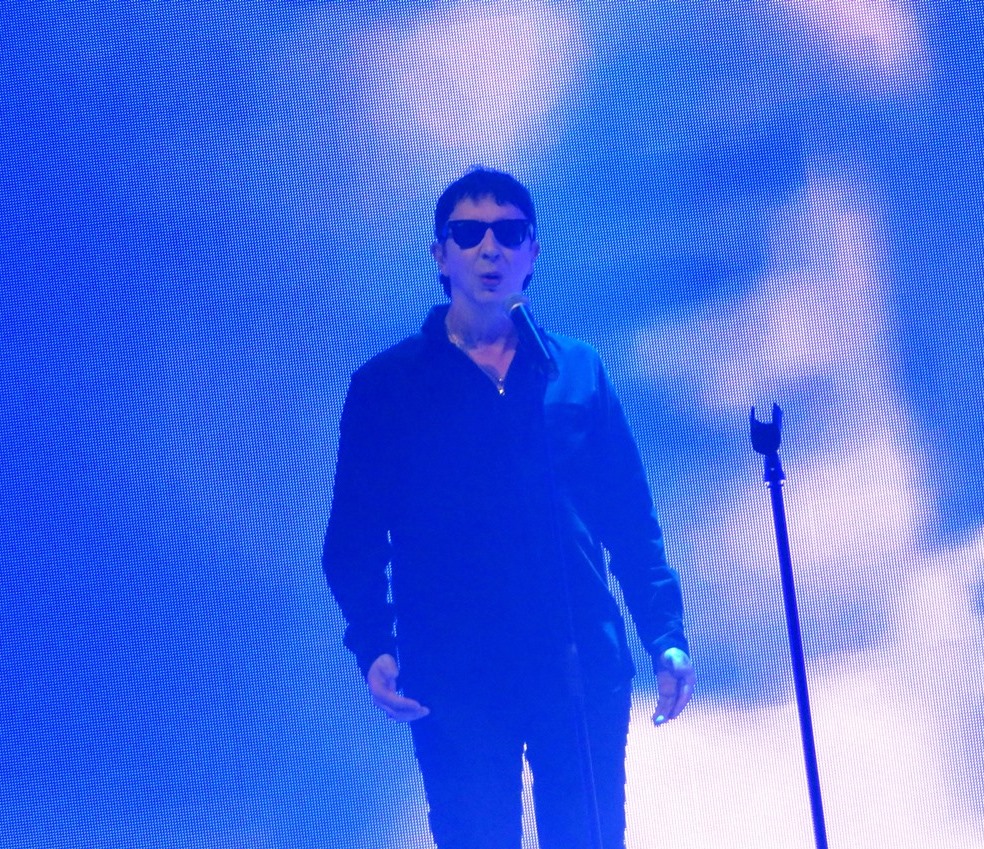 But this tour was not just about 40 years of 'Non-Stop Erotic Cabaret' but also SOFT CELL in the present day. After opening with the 1982 No2 hit 'Torch', Almond and Ball showcased several songs from '*Happiness Not Included'.
Although 'Bruises on All My Illusions' and 'Heart Like Chernobyl' had already been premiered on streaming platforms, the new record's promise was outlined with the cinematic drama of 'Happy Happy Happy' and the tense Italo Noir of the ironically titled 'Nostalgia Machine'.
'Monoculture' reflected on the first SOFT CELL reunion of the early 21st Century, but the evening was also an opportunity to perform a few songs that were not part of The O2 extravaganza. Most welcome was the glorious 'Kitchen Sink Drama' with its tale of a bored lonely housewife and her growing dependency, while the Latin-flavoured goth of 'L'esqualita' and the exhilarating electro-schaffel of 'Divided Soul' also got deserved airings.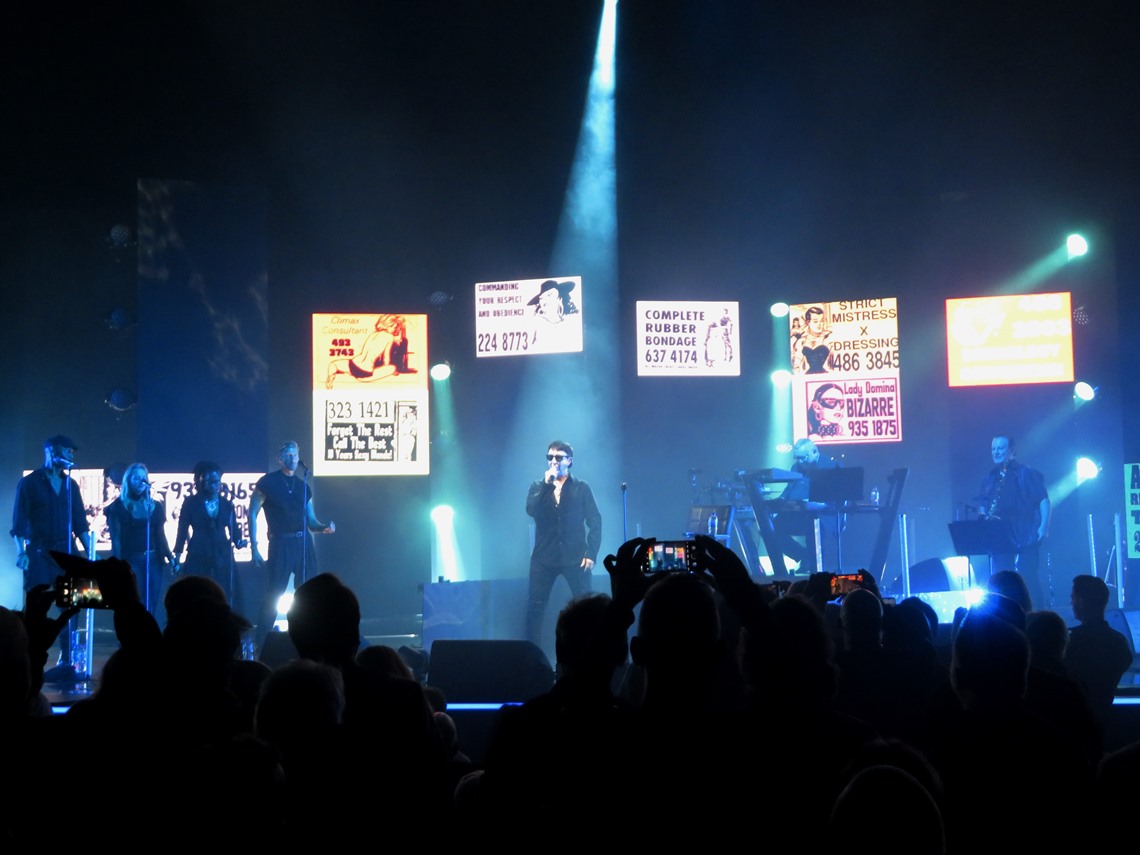 However, 'Where The Heart Is', 'The Art of Falling Apart' and 'Martin' provided points of familiarity for Cellmates to end Act 1, with Ball providing a particularly blistering Eno-esque solo to the sophomore album title song.
Throughout this first half of the show, the audience appeared confused as to whether to get up and dance, resulting in perhaps a more muted response than Almond would have liked. But that was all remedied for Act 2 when the curtain went up for a live run through of 'Non-Stop Erotic Cabaret' in its entirety and in order.
With original autobiographical lyrics by Dave Ball about his own father, 'Frustration' was the magnificent opener to 'Non-Stop Erotic Cabaret' and its embodiment of suburban middle aged angst still resonates today. The positioning of 'Tainted Love' though so early in the set only highlighted the brilliance of the other nine songs on the album.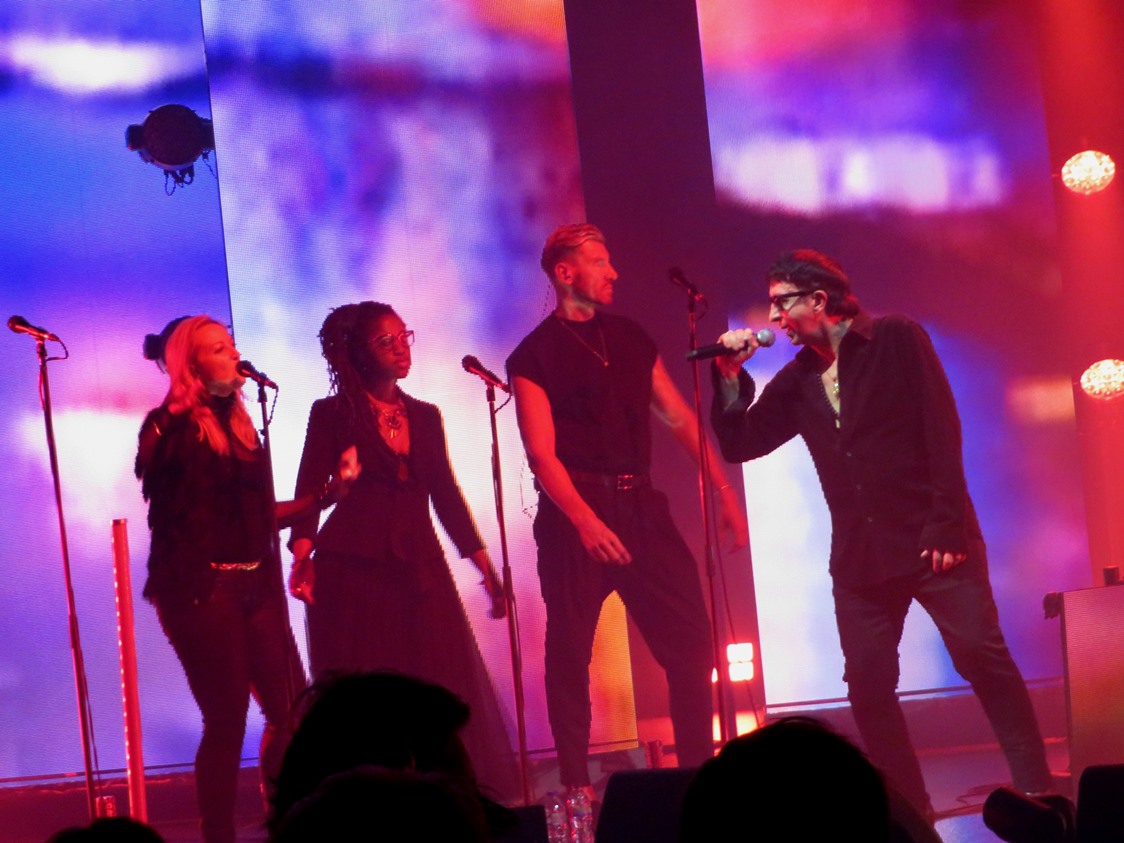 The smooth sleaze of 'Seedy Films' was enhanced by Gary Barnacle on sax who toured with SOFT CELL back in the day and projections of Soho's sex industry neon signs.
Billie Godfrey alluringly deputised for Josie Warden of VICIOUS PINK PHENOMENA's role before Almond cheekily asked the remaining backing singers Louise Marshall, Bryan Chambers and Simon King "Isn't that YOU on the screen?"
After a poignant 'Youth' visualised by vintage home movie footage, a mighty 'Sex Dwarf' blasted forth accompanied by cued crowd screams. Things were going well but it got even better with 'Entertain Me' and 'Chips On My Shoulder', both chant-friendly highlights from 'Non-Stop Erotic Cabaret' that got the now warmed-up crowd hoarse and allowed Almond to indulge in his performance art energetics. Then there was an ecstatic treat in the extended Early Morning Dance Side version of 'Bedsitter', complete with rap to start the nightlife over again.
Whether it has been John Profumo, Jeremy Thorpe, Cecil Parkinson, Jeffrey Archer, David Mellor, Paddy Ashdown or Matt Hancock, the superb Northern Soul tinged 'Secret Life' captured the continuing spectre of the British political sex scandal while on the same subject, the evergreen melodramatics of 'Say Hello Wave Goodbye' provided a magnificent Act 2 conclusion with the final chorus sung entirely by all present.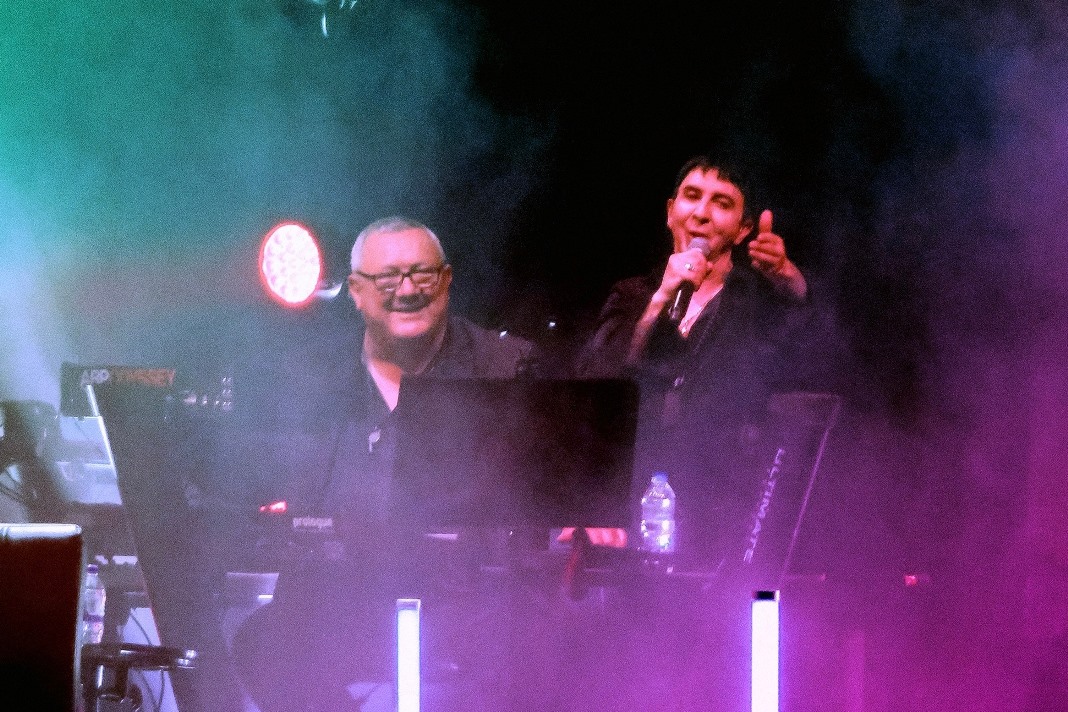 The encore allowed for another newbie in the catchy ERASURE sounding 'Purple Zone', by far the most convincing song from '*Happiness Not Included', before 'Memorabilia' provided the end of night dance off with Almond joining Ball in his synth complex to wave goodbye.
Saying hello, waving goodbye and saying hello again, SOFT CELL have more than demonstrated their four decade longevity
Despite a slow start from the mature crowd, it was eventually a fine night of dancing, laughing, drinking and loving. There was no standing alone at The Pink Flamingo tonight or crying in the rain.
---
Special thanks to Debbie Ball at Create Spark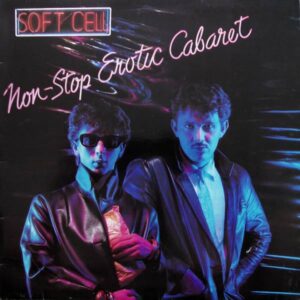 'Non-Stop Erotic Cabaret' is still available via Universal Music in various formats from the usual retailers
The new SOFT CELL album '*Happiness Not Included' is released on 6th May 2022 via BMG, pre-order from https://softcell.tmstor.es/
https://www.facebook.com/softcellband/
https://twitter.com/softcellhq
https://www.instagram.com/softcellhq/
---
Text and Photos by Chi Ming Lai
16th November 2021