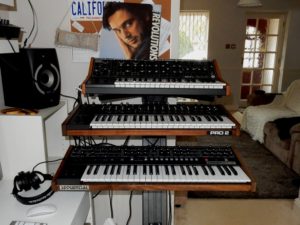 Today, electronic instrumental music is everywhere, but often in the form of tedious dance tracks with no tunes all over Beatport and social media.
Luckily, there are still exponents of the classic synth instrumental, and thanks to the rise of the Synthwave sub-genre, there is currently a sympathetic environment for more esoteric and melodic musical offerings.
The key to a good instrumental is it either has to be very melodic to make up for the lack of vocals or very unobtrusive so that while the music is interesting enough to be listened to, it can also be ignored. Thus a Eurorack modular tutorial cannot credibly count as a valid release… 😉
As a follow-up to TEC's 25 SYNTH INSTRUMENTALS Of The CLASSIC ERA, with a limit of one track per artist, ELECTRICITYCLUB.CO.UK presents its 25 FAVOURITE SYNTH INSTRUMENTALS Of The 21ST CENTURY in chronological and then alphabetical order…
---
SYSTEM F Insolation (2000)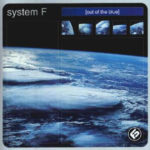 While Dutch producer Ferry Corsten hit paydirt with club hits such as 'Out Of The Blue' and 'Cry' as SYSTEM F, the debut album pointed towards the Trance's link to electronic pop. As well as a collaboration with Marc Almond entitled 'Soul On Soul', the long player included the beautifully majestic classic instrumental 'Insolation' which took a breather from the usual four-to-the floor format.
Available on the album 'Out Of The Blue'
via Premier
---
PPK ResuRection – Perfecto Edit (2001)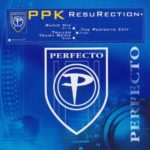 PPK were a Russian trance duo comprising of  Sergei Pimenov and Alexander Polyakov. The original melody of 'ResuRection' came from Eduard Artemyev's synthesized theme from the epic 1979 Soviet movie 'Siberiade' which won the Grand Prix at the Cannes Film Festival. Easily mistaken for JEAN-MICHEL JARRE, the thrusting seven minute 'Perfecto Edit' in particular was like an exuberant rocket launch set to music.
Originally released by Perfecto Records, currently unavailable
---
LADYTRON Turn It On (2002)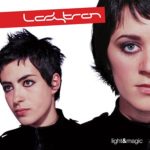 With a piercing synthphonic riff, scat vocoder, robotic bass and a rigid programmed beat, 'Turn It On' saw LADYTRON take a bleep forward with an attempt at a KRAFTWERK track for the 21st Century via Liverpool, Glasgow and Sofia. But as it headed towards its final third, it detoured back to Liverpool and turned into 'Electricity' in a cheeky homage to Merseyside's original electronic trailblazers OMD.
Available on the album 'Light & Magic'
via Telstar
---
FROST Klong (2003)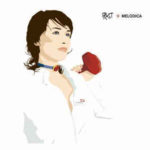 A Norwegian electronic duo consisting of Aggie Peterson and Per Martinsen, FROST released their second album 'Melodica' to a positive response, thanks to some production assistance by RÖYKSOPP on two tracks. The beautiful Arctic serenity of 'Klong' featuring local trumpeter Nils Petter Molvær alongside layers of gorgeous crystalline synths was one of the album's highlights that easily outdid anything by GROOVE ARMADA and didn't rely on using samples either.
Available on the album 'Melodica'
via Frost World Recordings
---
MYLO Emotion 96.8 (2004)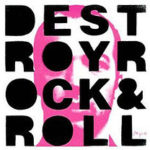 'Destroy Rock & Roll' was the well-received debut album by Scottish DJ Myles MacInnes that alongside DAFT PUNK and BASEMENT JAXX, summed up the sample laden dance music that was prevalent at the time. Produced on a computer in his own bedroo, the album's best track however was the more downtempo, MOBY-esque richness of 'Emotion 96.8' with its beautiful sweeping synth melodies and unobtrusive rhythm structure. A follow-up to the long player has yet to appear.
Available on the album 'Destroy Rock & Roll'
via Breastfed
---
ORBITAL Pants (2004)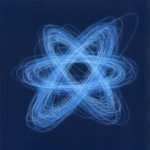 With a hypnotic Motorik rhythm, pulsating bleeps and spacey whirs driving a moodier template along the lines of cult German experimentalists EMAK, Phil and Paul Hartnoll continued their primarily instrumental template on their 'Blue Album', although SPARKS contributed vocals to a totally unrelated track called 'Acid Pants'. The brothers split shortly after the long player's release, but returned in 2009 to play The Big Chill Festival.
Available on the album 'Blue Album'
via Orbital Music
---
MOBY Homeward Angel (2005)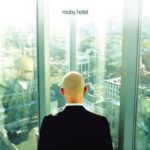 From 'Hymn' to 'First Cool Hive' to 'A Seated Night', the man born Richard Melville Hall is a master of the instrumental. The solemn 'Homeward Angel' closed MOBY's comparatively conventional and sample-less 'Hotel' album with a solemn yet uplifting slice of mood music that in retrospect, was incongruous with the main act. However, since leaving Mute in 2008, his more recent self-released albums such as 'Destroyed' and 'Innocents' have displayed this more esoteric quality.
Available on the album 'Hotel'
via Mute Records
---
RÖYKSOPP Alpha Male (2005)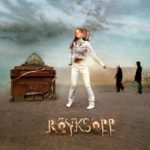 A ten minute instrumental epic, 'Alpha Male' came from RÖYKSOPP's under rated second long player, one that moved away from the chill-out climes of 'Melody AM' into much darker sonic territory. The track's lengthy ambient intro was interrupted by a mighty metronomic beat and the sort of progressive synth overtures that would have made JEAN-MICHEL JARRE proud.
Available on the album 'The Understanding'
via Wall Of Sound Records
---
JOHN FOXX Kurfurstdendam (2006)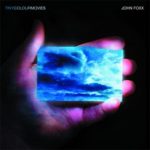 Since his musical return in 1997 with 'Shifting City', JOHN FOXX has practically had albums coming out of his ears in song-based, ambient and soundtrack formats, both solo and in collaboration with other artists. The spacey mechanical Schaffel of 'Kurfurstdendam' came from an imaginary soundtrack he called 'Tiny Colour Movies', inspired by a friend's birthday screening of a private film collection comprising of random surveillance clips and offcuts from Hollywood.
Available on the album 'Tiny Colour Movies'
via Metamatic Records
---
SISTA MANNEN PÅ JORDEN Space-Elevator (2007)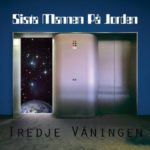 Few acts actually genuinely sound like their name… SISTA MANNEN PÅ JORDEN, which translates as "the last man in space", is the solo project of Swedish synthpop trailblazer Eddie Bengtsson, he of PAGE and S.P.O.C.K fame. The frantic 'Space-Elevator' with its swimmy string synths and Sci-Fi derived melody acted as an effective Moroder-esque interlude on his excellent sixth album 'Tredje Våningen'.
Available on the album 'Tredje Våningen'
via Energy Rekords
http://www.moonbasealpha.space/
---
TENEK Ice Fields (2007)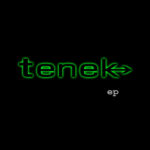 Borrowing the distinctive bassline from SIMPLE MINDS' 1981 single 'Love Song', the British duo put together this lively danceable instrumental for their debut TENEK EP. With a modern mechanical groove coupled to their trademark synth rock, the almost funky 'Ice Fields' became an early live favourite, although the duo have focussed on more song based adventures for their three albums to date, 'Stateless', 'On The Wire' and 'Smoke & Mirrors'.
Available on 'EP1+'
via https://tenek.bandcamp.com/album/ep1
---
KLEERUP Hero (2008)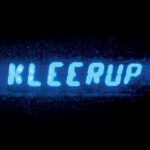 In 2007, Andreas Kleerup, producer and one-time drummer for THE MEAT BOYS, undertook his first mainstream collaboration with fellow Swede ROBYN. The success of 'With Every Heartbeat' led to the recording of his self-titled debut album which featured a number of brilliant instrumentals. 'Hero' was its perfect start and with a solid bassline and strong choral timbres, it had the vibe of how OMD might have sounded if they had formed in the 21st Century.
Available on the album 'Kleerup'
via EMI Music
---
DAFT PUNK Tron Legacy – End Titles (2010)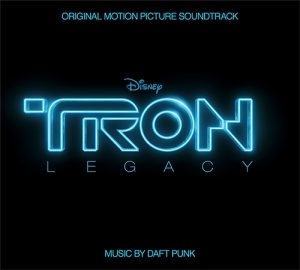 While most of the 'Tron Legacy' soundtrack album was arranged and orchestrated by Joseph Trapanese, DAFT PUNK's spiky electronics and drum machine were kept in alongside the epic strings for the end titles of the sequel to the 1982 movie 'Tron'. There were nods to Wendy Carlos who composed the score to the original film, with Thomas Bangalter focusing on the heroic themes while Guy-Manuel de Homem-Christo was more inclined to generating the darker elements.
Available on the soundtrack album 'Tron Legacy'
via Walt Disney Records
---
047 Kanpai! (2011)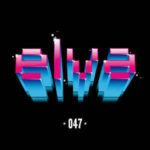 Forming in 2001, Swedish duo 047 began their chiptune experiments thought a mutual appreciation of vintage video games. But after their debut long player, Peter Engström and Sebastian Rutgersson began to incorporate melodic song based elements and vocals into their music. The end results led to the impressive second album 'Elva', but they celebrated their chiptune influenced roots with the jolly YELLOW MAGIC ORCHESTRA salute of 'Kanpai!'
Available on the album 'Elva'
via Killing Music
---
MARSHEAUX Now & Never (2012)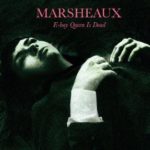 'The E-Bay Queen Is Dead' was collection of rarities from the MARSHEAUX archives. While Marianthi Melitsi and Sophie Sarigiannidou have done a fair number of cover versions in their time, they are not really known for doing instrumentals. But the electro-boppy 'Now & Never' was a very promising wordless demo that Vince Clarke would have approved of; as one of his former DEPECHE MODE colleagues once sang: "words are very unnecessary…"
Available on the album 'The E-Bay Queen Is Dead'
via Undo Records
---
SOFT METALS Hourglass (2012)
Fusing Detroit techno with more European experimental forms, Patricia Hall and Ian Hicks' second SOFT METALS album 'Lenses' featured the fabulous instrumental 'Hourglass'. As Hall put it: "I really wanted to write lyrics for that one, but was never quite satisfied with what I came up with. I decided it would be better to let that one be an instrumental. I think it holds up on its own. It's nice to give the listener a chance to interpret its meaning on its own rather than direct them with words".
Available on the album 'Lenses'
via Captured Tracks
https://www.facebook.com/SOFTMETALS/
---
VILE ELECTRODES The future through a lens (2013)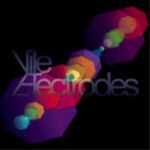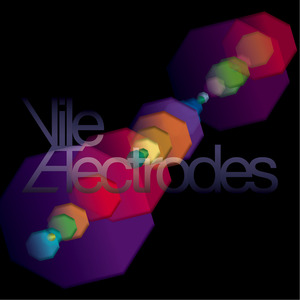 Anais Neon and Martin Swan's tribute to 'Assault On Precinct 13', 'The future through a lens' was a moody but booming instrumental that began their excellent debut longer player of the same name, which later netted a Schallewelle Award for 'Best International Album' in 2014. With their vast array of analogue synthesizers and exquisite taste for sound textures, it won't be too surprising if VILE ELECTRODES aren't offered some soundtrack opportunities in the near future.
Available on the album 'The future through a lens' via
https://vileelectrodes.bandcamp.com/album/the-future-through-a-lens
http://www.vileelectrodes.com/
---
TODD TERJE Delorean Dynamite (2014)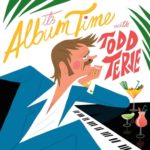 Although making his name within EDM circles, the Norwegian producer born Todd Olsen paid a musical tribute to 'Back To The Future' and its futuristic gull-wing doored Delorean DMC-12 car with this suitably driving Synthwave instrumental. Unlike other so-called dance producers, Terje is conversant with electronic music history and possesses a wry sense of humour, as evidenced by the witty wordplay of track titles like 'Inspector Norse' and his own DJ moniker.
Available on the album 'It's Album Time'
via Olsen Records
---
BLANCMANGE Cistern (2015)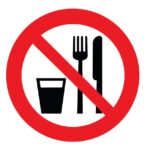 After the first phase of BLANCMANGE, Neil Arthur and Stephen Luscombe worked within the TV and film industry, scoring soundtracks and incidental music. Although best known for his voice, Neil Arthur's instrumentals have been a continual form of expression. The brilliant 'Cistern' comes over like an imaginary Bond Theme for a retro-futuristic world. The wordless wonder that is the parent album 'Nil By Mouth' is an unsung masterpiece.
Available on the album 'Nil By Mouth'
via Blanc Check
---
RODNEY CROMWELL Baby Robot (2015)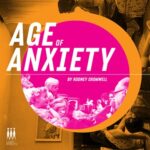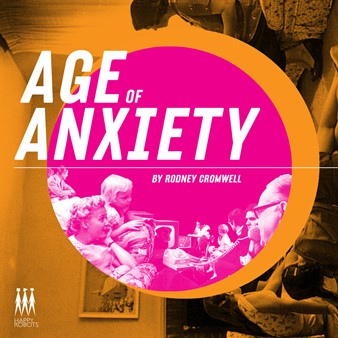 Adam Cresswell's sombre vocals and the darker lyrical themes on his debut RODNEY CROMWELL album 'Age Of Anxiety' took a breather with the bright and breezy 'Baby Robot'. With sweet synthesizer melodies, pretty glints of glockenspiel and a bouncy beatbox, the instrumental was inspired by birth of his son. "Yes, 'Baby Robot' is the one track on the album that's 100% upbeat as it is about the experience of being a father" he gleefully said.
Available on the album 'Age Of Anxiety' via https://happyrobotsrecords.bandcamp.com/
---
DARKNESS FALLS Thunder Roads (2015)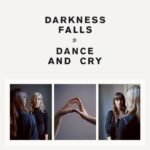 While Danish duo DARKNESS FALLS are better known for their melancholic Nordic vocals and neo-gothic overtones on songs like 'The Void', the dark synthy instrumental 'Thunder Roads' proved to be one of the most striking tracks on their second album 'Dance & Cry'. With a punchy drum machine mantra and menacing reverberant sequence, it was augmented by guitar screeches and sombre six string basslines reminiscent of JOY DIVISION and THE CURE.
Available on the album 'Dance & Cry'
via Fake Diamond Records
http://darknessfallsmusic.com/
---
JEAN-MICHEL JARRE & BOYZ NOISE The Time Machine (2015)
JEAN-MICHEL JARRE's first album for since 'Teo & Tea' in 2007 was a two volume opus entitled 'Electronica'; it features collaborations with a number of synth pioneers and modern day dance artists including BOYZ NOISE aka Berlin DJ Alexander Ridha. This climactic track took on a new life as the set closer on the French synth maestro's 'Electronica' world tour, with a lasered 3D visual feast that required no special glasses! BUT BEWARE OF FLASHING IMAGES! 😉
Available on the album 'Electronica 1 – The Time Machine' via Columbia Records
---
JOHN CARPENTER Utopian Façade (2016)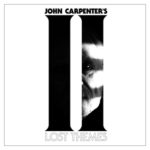 The horror film king recorded his 'Lost Themes' series in collaboration with his son Cody and his godson Daniel Davies as standalone pieces, without the pressure of having to put the music to moving images. The second volume was completed on a tighter schedule to accompany a world concert tour and thus replicated some of the challenging moods in his soundtrack work with tracks like 'Utopian Façade' recalling his classic movie soundscapes.
Available on the album 'Lost Themes II'
via Sacred Bones
http://www.theofficialjohncarpenter.com/
---
KYLE DIXON & MICHAEL STEIN Stranger Things (2016)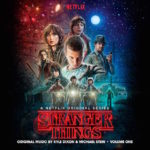 Dixon and Stein are members of the Texan group SURVIVE and their accompanying music to 'Stranger Things', a cross between 'ET', 'The Goonies' and 'Alien', sent electronic music fans into online meltdown with its use of vintage analogue synths. With a soundtrack influenced by the horror flicks of Dario Argento and of course John Carpenter, the one minute opening title music to the acclaimed drama series said all that was needed to be said in its brooding dissonant tones.
Available on the soundtrack album 'Stranger Things – Volume 1'
via Invada Records
https://www.facebook.com/survivesurvive/
---
TINY MAGNETIC PETS Klangfarben (2016)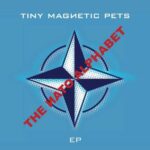 As would be expected from a title like 'Klangfarben', this vibrant instrumental from Dublin trio TINY MAGNETIC PETS is an enjoyable homage to Germanic music forms, with a loose percussive feel that still maintains that vital degree of Motorik. A word meaning "soundcolour", it refers to a technique whereby a musical line is split between several instruments, rather than assigning it to just one instrument, thereby adding timbre and texture to proceedings.
Available on the EP 'The NATO Alphabet EP' via https://tinymagneticpets.bandcamp.com/
https://www.facebook.com/Tiny-Magnetic-Pets-69597715797/
---
Text by Chi Ming Lai
25th April 2017