1972's 'Popcorn' could arguably be seen as Europe's first electronic pop hit.
Made famous by HOT BUTTER, they were actually a combo of session players led by Stan Free who had been a member of FIRST MOOG QUARTET with 'Popcorn' composer Gershon Kingsley. It was largely considered a novelty record but it inspired many cover versions throughout the world including France where it was a No1.
There, one came courtesy of a young musician named JEAN MICHEL JARRE who recorded 'Popcorn' under the moniker of THE POPCORN ORCHESTRA. While working on his first proper full length electronic album in 1976, Jarre adapted a melodic phrase from 'Popcorn' as the main theme of what was to become the project's lead single. That composition was 'Oxygène IV' and the rest is history.
After 'Oxygène IV' became a Top 5 hit in the Autumn of 1977, the synth instrumental became a popular medium, even spawning budget covers albums such as 'Synthesizer Hits' and 'Synthesizer Gold'.
But coinciding with accessibility of affordable synthesizers, instrumentals were seen by some as a cop out for a B-side or album filler. A bridge between pop and experimentation, these tracks were actually an artform of their own and many would become cult favourites among enthusiasts who understood that music did not necessarily need words to convey an emotive atmosphere or make people dance.
However today, it does appear to be a dying art with some musicians not understanding that formless noodling, club racketfests or tracks in which the vocalist appears to have forgotten to sing don't quite cut it. So here are twenty five other instrumentals from the classic era when the synth went mainstream and discerning listeners looked forward to an imaginative wordless wonder.
This chronological by year, then alphabetical list however has a restriction of one track per artist and features no tracks that use a repeated vocal phrase as a topline, thus excluding most recordings by KRAFTWERK! And if you're wondering where GIORGIO MORODER is, his work was covered recently in his own Beginner's Guide to him…
---
NEU! Isi (1975)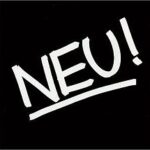 By 1975, NEU! had broken into two artistic factions with Michael Rother and Klaus Dinger unable to agree a direction for their new album. So they divided its space with the manic Dinger piloting his rambling proto-punk of side two and the more sedate and thoughtful Rother directing the less jarring first side. 'Isi' was a wonderful synthesizer and piano instrumental that was still driven by a motorik beat but less dominantly Apache.
Available on the album 'Neu! 75' via Gronland Records
---
KRAFTWERK Franz Schubert (1977)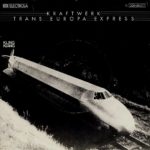 Effectively the closing track on the iconic 'Trans Europe Express' album, this was eerily emotive with its combination of Vako Orchestron string ensemble over some gentle Synthanorma Sequenzer pulsing. The haunting elegance of 'Franz Schubert' was like Ralf Hütter had been possessed by the ghost of the great German composer, reflecting the art of his melodic and harmonic intuition.
Available on the album 'Trans Europe Express' on EMI Records
---
SPACE Magic Fly (1977)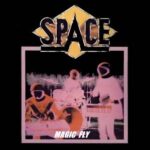 SPACE was the brainchild of Didier Marouani who went under the pseudonym Ecama and formed the collective in 1977 with Roland Romanelli, and Jannick Top. Together with compatriot JEAN MICHEL JARRE and a certain GIORGIO MORODER also in the charts, the space disco of the iconic 'Magic Fly' heralded the start of a new European electronic sound within the mainstream. With its catchy melody and lush, accessible futurism, 'Magic Fly' sold millions all over the world.
Available on the album 'Magic Fly' via Virgin France
---
JAPAN The Tenant (1978)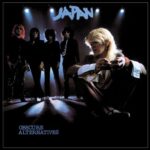 Inspired by the grim Roman Polanski film
, 'The Tenant' signalled the Lewisham combo's move away from funk rock to artier climes. A merging of the second side of DAVID BOWIE's 'Low' with classical composer Erik Satie, 'The Tenant' saw Richard Barbieri play more with synthesizer and piano textures to create atmosphere while Mick Karn dressed the piece with his fretless bass rather than driving it. Karn's burst of self-taught sax at the conclusion is also quite unsettling.
Available on the album 'Obscure Alternatives' via Sony BMG Records
---
GARY NUMAN Airlane (1979)
For anyone who first became a fan of electronic pop during the Synth Britannia era, 'Airlane' was a key moment. As the opening track of 'The Pleasure Principle' and its subsequent concert tour, it was the calling card that literally announced "GARY NUMAN IS IN THE BUILDING"! Yes, Numan had done instrumentals before, but with its sparkling Polymoog riffs, 'Airlane' provoked excitement and anticipation in a manner that has not really been really replicated since…
Available on the album 'The Pleasure Principle' via Beggars Banquet
---
YELLOW MAGIC ORCHESTRA Rydeen (1979)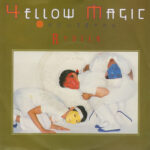 With their eponymous debut under their belt, YELLOW MAGIC ORCHESTRA fully found their technopop sound on 'Solid State Survivor'. Written by drummer Yukihiro Takahashi, 'Rydeen' was a percussively colourful pentatonic tune filled with optimism. This was the trio at their best as the later 'Technodelic' was a quite doomy, while their swansong 'Naughty Boys' was overtly mainstream.
Available on the album 'Solid State Survivor' via Sony Music
---
JOHN FOXX Mr No (1980)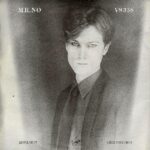 Armed with an ARP Odyssey, Elka string machine and Roland Compurhythm, JOHN FOXX's 'Mr No' was like a futuristic Bond theme or a signature tune for some space gangster. The mechanical giro was menacingly snake-like while the swirling chill invaded the speakers to prompt some almost funky robot dancing. The track originally surfaced on the 'No-One Driving' double single pack.
Available on the album 'Metamatic' via Edsel Records
---
THE HUMAN LEAGUE Gordon's Gin (1980)
Written by Jeff Wayne for a cinema advert, THE HUMAN LEAGUE's cover of 'Gordon's Gin' kicks in like an commercial for Moloko Plus being sold at the Korova Milk Bar. Glorious and euphoric with futuristic sounds that weighed more than Saturn, Martyn Ware and Ian Craig Marsh left THE HUMAN LEAGUE shortly after to form a project named after an imaginary group from a scene in 'A Clockwork Orange' discussed by anti-hero Alex with a couple of devotchkas at the disc-bootick!
Available on the album 'Travelogue' via Virgin/EMI Records
http://martynwareblog.blogspot.co.uk/
---
ULTRAVOX Astradyne (1980)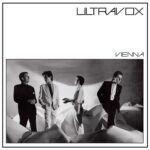 Of 'Astradyne', Billy Currie said to ELECTRICITYCLUB.CO.UK: "Midge started with that strong melody, Chris' bass was also a very strong feature. I played a piano counter melody behind. The track was so strong that we felt at ease to lengthen it with a long textural piano bit that is sort of bell-like with the metronomic bass drum beats and the violin tremolo solo… Midge came up with that final section lift taking it out of the long ARP solo. I double it! It is a very good strong keyboard part. It is very celebratory at the end…"
Available on the album 'Vienna' via Chrysalis/EMI Records
---
DEPECHE MODE Big Muff (1981)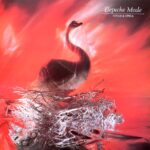 One of two Martin Gore compositions on the Vince Clarke dominated 'Speak & Spell' debut, 'Big Muff' was a fabulous highlight on the album's more superior second side. Highly danceable and enjoyably riff laden, the track was a cult favourite and allowed many a synth obsessed teenager to declare "I like big muff" without embarrassment!
Available on the album 'Speak & Spell' via Mute Records
---
SIMPLE MINDS Theme For Great Cities (1981)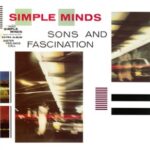 Even with the advent of the free download era, 'Theme for Great Cities' is one of the greatest freebies of all time having initially been part of 'Sister Feelings Call', a 7-track EP given gratis to early purchasers of SIMPLE MINDS' fourth album 'Sons & Fascination'. Starting with some haunting vox humana before a combination of CAN and TANGERINE DREAM takes hold, the rhythm section covered in dub echo drives what is possibly one of the greatest instrumental signatures ever!
Available on the album 'Sons & Fascination/Sister Feelings Call' via Virgin/EMI Records
---
VISAGE Frequency 7 – Dance Mix (1981)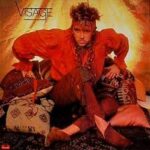 Not actually written as an instrumental, the original appeared on the B-side of VISAGE's first single 'Tar' and was much faster paced, featuring Steve Strange rambling about not very much. For its dance mix, 'Frequency 7' was slowed down and Strange's vocal removed. The result was a masterclass in Barry Adamson's bass counterpointing with Billy Currie's ARP Odyssey bursts of screaming aggression and Rusty Egan's metronomic electronic beats. The creepy robotic flavour is as much Adamson's as it is Currie's.
Available on the album 'The Anvil' via Cherry Red
---
BLANCMANGE Sad Day (1982)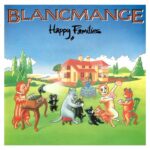 There are two versions of this cult classic; a mutant countrified ambient piece based around ENO's 'The Fat Lady Of Limbourg' from the 'Some Bizzare Album' and the lively Mike Oldfield inspired album version from 'Happy Families'. Each has its merits but the percussively jaunty re-recording just wins over with its synth wallows, chiming guitars and bashing Simmons drums.
Available on the album 'Happy Families' via Edsel Records
---
DRAMATIS Pomp & Stompandstamp (1982)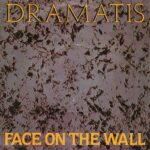 The hypnotic B-side to 'Face on The Wall' showcased the fusion of the classical, rock and prog elements that were the core talents of Chris Payne, RRussell Bell and CedSharpley who had been the mainstay of the first GARY NUMAN backing band. Not a cover of Edward Elgar's near-namesake composition 'Pomp & Circumstance' , DRAMATIS' rousing number would however make a perfect closer for the Last Night Of The Proms in the 22nd Century!
Originally released on the 7 inch single 'Face On The Wall' via Rocket Records, currently unavailable
http://www.numanme.co.uk/numanme/Dramatis.htm
---
A FLOCK OF SEAGULLS DNA (1982)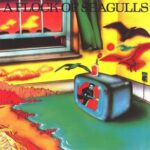 Technically, 'DNA' is not really a synth instrumental, what with the hook line being far too guitar oriented. However, it had a key role breaking down barriers for music with a more futuristic bent in synthobic America and snatched a 1983 Grammy Award for Best Rock Instrumental Performance. And for that, 'DNA' deserves kudos! Meanwhile, A FLOCK OF SEAGULLS' cultural impact in the USA can be measured by leader Mike Score's iconic hair style being lampooned 'The Wedding Singer' and 'Friends'.
Available on the album 'A Flock Of Seagulls' via Cherry Pop
https://www.facebook.com/MikeScoreOfficial/
---
SOFT CELL ….So (1982)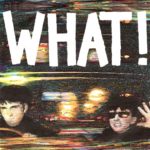 A solo Dave Ball composition that was on the B-side of 'What?', the tall, pensive synthesist created an electronic disco number while Marc Almond was off doing the first MARC & THE MAMBAS' album that would have done GIORGIO MORODER proud. Reminiscent of the Italian producer's 'Chase', '….So' featured wonderful percolating synths over a fabulously danceable groove and a solid metronomic beat that required no additional vocal histrionics or energetics.
Available on the album 'Non-Stop Erotic Cabaret' via Mercury Records
---
CARE On A White Cloud (1983)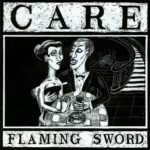 CARE was a short lived project comprising of soon-to-be main man of THE LIGHTNING SEEDS Ian Broudie and THE WILD SWANS' vocalist Paul Simpson. Combining acoustic strums with synthesizer based melodies, CARE had promise but imploded due to good old fashioned musical differences. 'On A With Cloud' was an epic instrumental with thundering percussion, castenets, ringing guitar and heavenly synthetic layers that appeared the 12 inch B-side of the duo's best 45 'Flaming Sword'.
Originally released on the 12 inch single 'Flaming Sword' via Arista Records, currently unavailable
http://stevomusicman.wordpress.com/2011/11/10/care/
---
CHINA CRISIS Dockland (1983)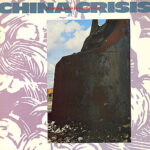 CHINA CRISIS recorded a variety of instrumental sketches and the results were often superfluous. But sadly, as the duo of Gary Daly and Eddie Lundon only had a couple of hits, most of this material was little heard having been tucked away on B-sides. 'Dockland' is a prime example having been the flip of the flop single 'Working With Fire & Steel'. The sublime nautical transience inspired by Liverpool's once vibrant docks lying wasted in a period of high unemployment was captivating and emotive.
Available on the album 'Collection: The Very Best of China Crisis' 2CD edition via Virgin Records
https://www.facebook.com/pages/China-Crisis/295592467251068
---
DURAN DURAN Tiger Tiger (1983)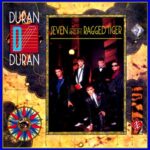 'Tiger Tiger' is the best JAPAN instrumental that Sylvian and Co never recorded plus some would consider any DURAN DURAN track without a Simon Le Bon vocal to be a bonus. That aside, John Taylor and Nick Rhodes had more artier aspirations so were allowed to indulge on this musical tribute to the William Blake poem. John Taylor does a superb Mick Karn impersonation on the fretless bass while Nick Rhodes adds a great synth melody to proceedings.
Available on the album 'Seven & The Ragged Tiger' via EMI Records
---
THE ASSEMBLY Stop/Start (1984)
Strangely enough, Vince Clarke is not really known for his instrumentals. 'Stop/Start' was effectively Clarke's first exclusively instrumental composition to be released as DEPECHE MODE's 'Any Second Now' had a '(Voices)' variant while YAZOO's 'Chinese Detectives' was only played live. A Casiotone infused ditty with Linn drums and a cute melody, 'Stop/Start' was the B-side to THE ASSEMBLY's only single 'Never Never' which he recorded with studio partner Eric Radcliffe and Feargal Sharkey.
Available on the boxed set 'Mute: Audio Documents' via Mute Records
http://www.vinceclarkemusic.com/
---
HOWARD JONES Tao Te Ching (1984)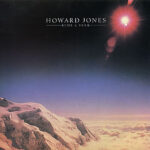 Throwing off his mental chains, Mr Jones took inspiration from his own Buddhist spirituality and VANGELIS' 'China' album for this rather beautiful piece which used to open his early shows. Using pentatonic melodies and sweeping chords on 'Tao Te Ching' in the style of TOMITA and KITARO , it's a shame that this aspect of Jones' quite obvious musical capabilities has never really been explored.
Available on the album 'The Very Best Of Howard Jones' via Warner Music
---
OMD Junk Culture (1984)
Inspired by a 'Blade Runner' sample, 'Junk Culture' was a reggae-ish number set to a bizarre time signature and signalled OMD's move away from Germanic electronica. Still experimenting, only this time with more World Music forms thanks to the advent of sampling technology, the detuned Tijuana brass, deep dub bass and schizo voice snippets recalled the work of JAH WOBBLE & HOLGER CZUKAY.
Available on the album 'Junk Culture' via Virgin Records
---
VANGELIS End Titles From Blade Runner (1984)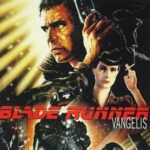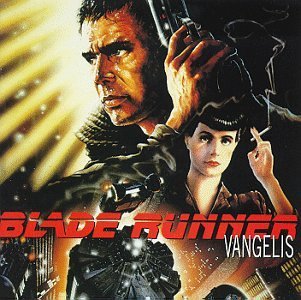 Dramatic, tense and melodic, VANGELIS' closing theme to the acclaimed movie succeeded in orchestrating a score using just synths and samples to maintain the futuristic unsettlement of the story. However, the glorious track was not actually released for the first time until 1989 on the 'Themes' compilation, while a soundtrack album didn't actually see the light of day until 1994.
Available on the album 'Blade Runner' via Warner Music
---
TEARS FOR FEARS Pharaohs (1985)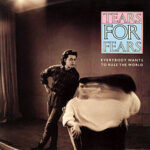 B-sides such as 'The Marauders' and 'Empire Building' showed TEARS FOR FEARS were adept at instrumentals and their best was 'Pharaohs', the flip of 'Everybody Wants To Rule The World'. Launched with a crunchy 6/8 heartbeat, the sedate moody piano motif and drifting synths gave a distinctly nautical feel, enhanced by sound bites from the BBC shipping forecast. But then out of nowhere, the middle eight Emulator voice theme from the A-side introduces its partnering chordial guitar solo into proceedings!
Available on the album 'Songs From The Big Chair' 2CD deluxe edition
---
NEW ORDER Best & Marsh (1989)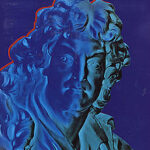 This theme was composed in 1988 for the eight part Granada TV series hosted by Factory Records' supremo Tony Wilson and featured two of Manchester's most iconic club footballers, George Best and Rodney Marsh. With a great string synth melody, Hooky bass, clubby beats and Italo piano stabs, this prompted the FA to commision NEW ORDER to write 'World In Motion' for the 1990 World Cup, while the series allowed Best and Marsh to embark on a popular speaking tour.
Available on the album 'Technique' 2CD Deluxe edition via London Records
---
Text by Chi Ming Lai
13th August 2013, updated 25th April 2018