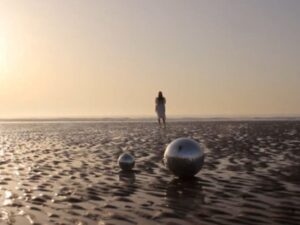 The breathtaking new video by VILE ELECTRODES for their 2016 song 'The Vanished Past' highlights that despite having not released an album in five years, they are still one of the best independent synth acts in the UK.
Their most recent album 'In The Shadows Of Monuments' was a bleak affair containing just under an hour of unnerving electronica and it closed with the potent cinematic drama of 'The Vanished Past'.
With a mighty militaristic drum climax to end the seven minute cinematic epic, alongside the haunting forlorn vocal of Anais Neon after the fifth minute is the familiar but ghostly voice of Andy McCluskey. The avant pop approach of VILE ELECTRODES is reminiscent of early OMD and it was McCluskey's love of 'Deep Red' which closed their debut long player 'The future through a lens' that led to the duo being invited to support the German leg of the 'English Electric' tour in 2013.
"Not everything is as it seems" and returning to the scene of the 'Deep Red' video of 2010, the fitting visual accompaniment for 'The Vanished Past' took advantage of a low tide calm sunrise on the picturesque South English coastline at St Leonards near Hastings.
"It really was a gorgeous morning!" said Anais Neon, "I wish we'd taken a tripod and planned some of the shots a bit more, but it was pretty spur of the moment, so we just kind of winged it, wandered and waded!". On the spiritual and aesthetic connection with 'Deep Red', she added "It was the closer on our first album and has a video on the same beach at sunset, so a sunrise video for the second album closer seemed fitting!"
While VILE ELECTRODES have continued to maintain a discrete live presence, opening for Nordic acts APOPTYGMA BERZERK and LAU NAU, new material from Anais Neon and Martin Swan is still eagerly awaited and while a third album is in the works with songs such as 'Drive', 'We Are A Prism' and 'The Kill The Cure' already premiered in a concert setting, no release date has yet been confirmed.
---
'The Vanished Past' is from the album 'In The Shadows Of Monuments', available as a single CD or special double CD editions via http://vileelectrodes.bigcartel.com/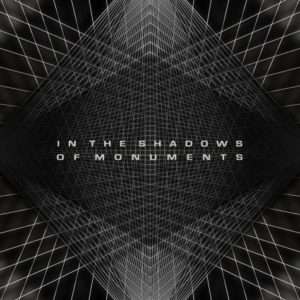 The download version of the album is available from http://vileelectrodes.bandcamp.com/album/in-the-shadows-of-monuments
http://www.vileelectrodes.com/
http://www.facebook.com/vileelectrodes
http://vileelectrodes.blogspot.com/
https://twitter.com/vileelectrodes
https://www.instagram.com/vileelectrodes/
https://open.spotify.com/album/1Bbn9XPxGx4akSPJbdQIOF
---
Text by Chi Ming Lai
22nd April 2021