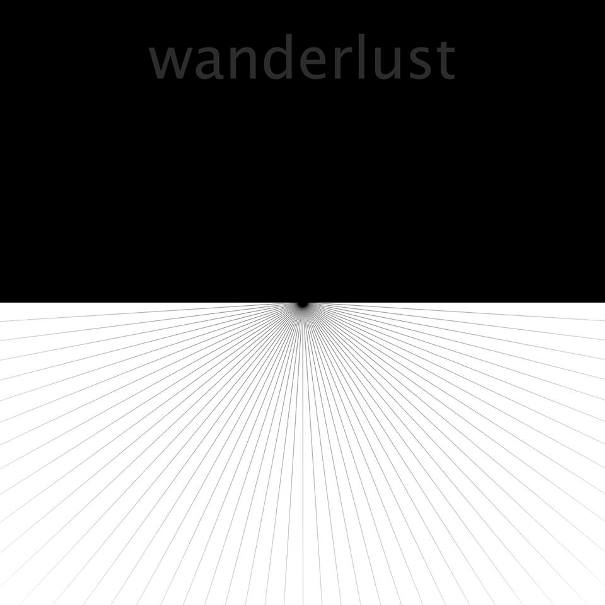 Arranged, co-produced and mixed with Benge at the latter's Memetune Studios in Cornwall, the new BLANCMANGE album 'Wanderlust' is focussed on "the pretence of a normal world being erased."
BLANCMANGE's first phase produced just three albums 'Happy Families', 'Mange Tout' and 'Believe You Me' before art college friends Neil Arthur and Stephen Luscombe parted ways amicably in 1987.
But since his 21st Century return in 2011 with 'Blanc Burn', frontman Neil Arthur has become possibly the most prolific man in electronic music. 'Wanderlust'
is the sixth long player of this second phase and all this without including Neil Arthur's side projects FADER and NEAR FUTURE or the 'Happy Families Too' rework.
Beginning with 'Distant Storm', this is an unusual but brilliant BLANCMANGE tune with its incessant dance beat, reverberant Moog bassline and dreamy processed vocoder aesthetic; with a rousing, almost spiritual quality, there are even elements of JAMES' 'Come Home' creeping in for good measure. Following on, 'In Your Room' is a great slice of vintage cold wave synth, with a vocoder aesthetic and an assortment of manipulated sounds.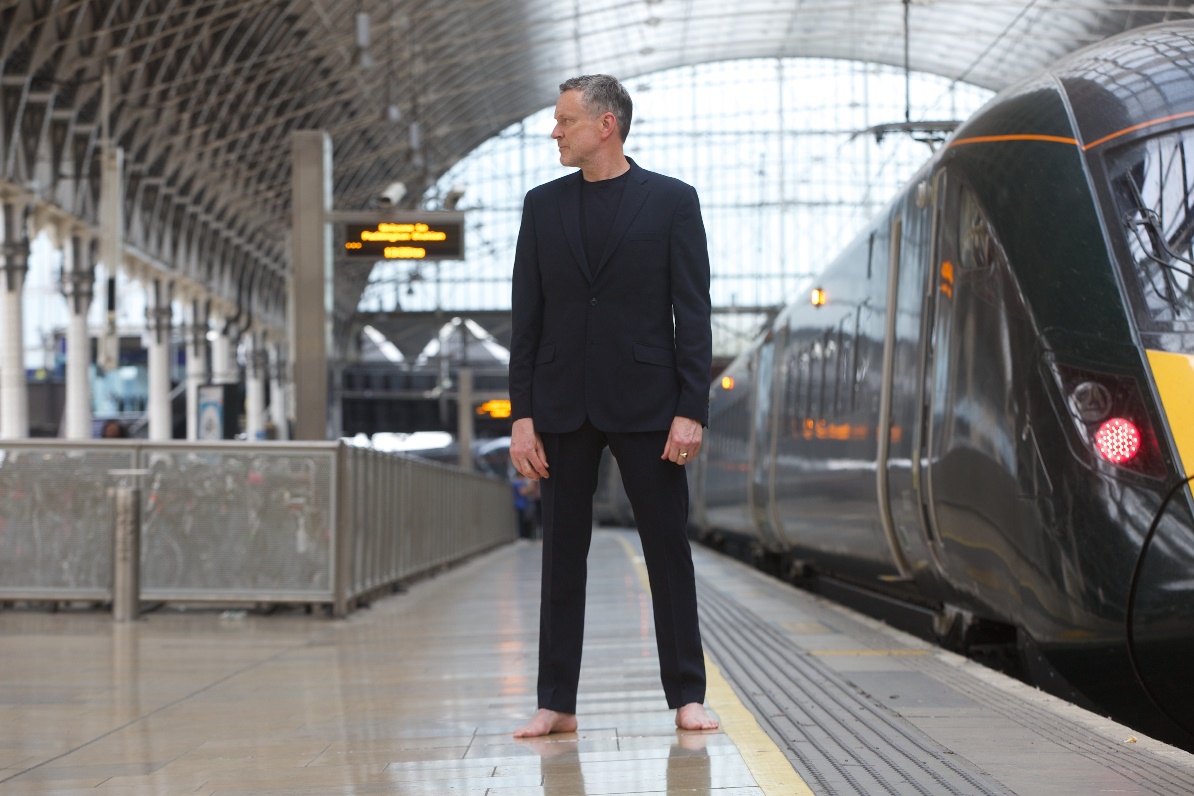 The heavily percussive 'I Smashed Your Phone' uses noise and electronics to deal with the sensitive issue of domestic abuse, while the amusing 'Gravel Drive Syndrome' provides commentary on social climbing and keeping up with the Jones' aided by an Eno-esque VCS3 joystick solo.
'Talking To Machines' deals with Arthur's continuing love / hate relationship with smart phones and what is now becoming anti-social media, but also as he put it: "this Kafka-esque nightmare just to get to the person you want to talk to."
Like a sombre Northern English KRAFTWERK, the marvellous metronomic 'Not A Priority' also adds the resonance of JEAN-MICHEL JARRE with some chilling string machine; "Be yourself, you can't be anybody else" Arthur exclaims as Hannah Peel harmonises and counterpoints this marvellous concoction with her soprano stylings.
Inspired by the smarmy Victorian–minded politician and 'Walter The Softy' impersonator Jacob Rees-Mogg, the swirly robopop of 'TV Debate' captures Arthur's anger at the state of the nation in a musical cross between PLASTIC ONO BAND and THE FLYING LIZARDS; "I'm creating imagery and now I've got politicians doing a conga, it's a mess!" he reflected to ELECTRICITYCLUB.CO.UK about the song, "We're a nation who watch cookery programmes but can barely cook!"
Featuring David Rhodes on guitar, the heavier tones of 'Leaves', with its looming reverberant textures and discordant reverses, continues the gloomier mood before the Linn and guitar driven resignation of 'White Circle, Black Space'. And with the aid of some haunting Vox Machina computer voices, the closing bittersweet title track explores the longing to be somewhere else while swathed in Roland vocoder towards the song's conclusion.
"I'm catching up in what I think is unfinished business" Neil Arthur remarked on his artistic drive, "I'm just in a position where I'm experimenting all the time. I do what I want and it's a bonus that some people like it."
Possibly his best body of work as BLANCMANGE in its 21st Century incarnation, Neil Arthur has undoubtedly found comfort from working with Benge on what is effectively their third album together. That comfort has also provided an appealing palette of electronic sounds that acts as a fine platform for his not-so-merry lyrical witticism.
---
'Wanderlust'
is released by Blanc Check on 19th October 2018 in CD, vinyl LP and digital formats, available from http://blancmange.tmstor.es/
BLANCMANGE 2018 'Wanderlust' tour includes:
Norwich Arts Centre (1st November), Nottingham Rescue Rooms (2nd November), Cardiff Acapela (3rd November), Bristol The Fleece (4th November), Darwen Library Theatre (7th November), 8 Edinburgh Voodoo Rooms (8th November), Glasgow Oran More (9th November), Newcastle The Cluny (10th November), Brighton The Old Market (15th November), Southampton Brook (16th November), Dover Booking Hall (17th November), Wolverhampton Robin 2 (22nd November), Gloucester Guild Hall (23rd November), Northampton Roadmender (24th November), Leeds The Wardrobe (29th November), Derby Flowerpot (30th November)
https://www.facebook.com/BlancmangeMusic
https://twitter.com/_blancmange_
https://www.instagram.com/neilarthur/
---
Text by Chi Ming Lai
22nd September 2018