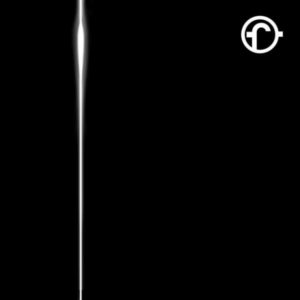 'First Light' is the debut album from FADER a synth superduo (if you will) featuring Neil Arthur from BLANCMANGE and Benge, best known for his work with WRANGLER and JOHN FOXX & THE MATHS.
The obvious thing to do here is to compare 'First Light'
with the last couple of WRANGLER albums and Benge's work with John Foxx. What strikes immediately is that with Neil Arthur on board, this is a much softer and more melodic sound. Opening track '3D Carpets' (inspired by Hunter S. Thompson's 'Fear & Loathing in Las Vegas') evokes the early sound of THE CURE around the 'Faith' period, where analogue synths slowly started to permeate into the Crawley band's sound.
Unsurprisingly there are no real drums here though, but there is something in the sound of 'First Light' that has an independent post-punk feel to it – JOY DIVISION can be heard in places too. At first glance, 'Check The Power' seems like a PUBLIC ENEMY-inspired title, but the lyrics soon reveal itself as a song written from the perspective of an Obsessive Compulsive Disorder sufferer. The musical soundbed is beautifully melodic, all interlocking monosynths and an LFO filtered bassline.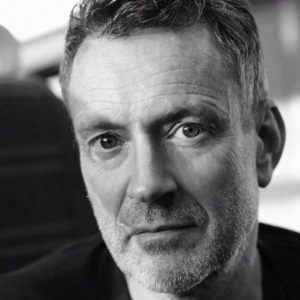 The repetition in Arthur's lyric perfectly mirror the compulsive necessity to re-check the seemingly mundane objects in a house before leaving it, the door (is it locked?), the power (is it off?) etc. The use of the Linn Drum (which became iconic on THE HUMAN LEAGUE's 'Dare' and early BLANCMANGE releases) helps gives 'Check the Power' its synthpop heritage which works perfectly here.
Whereas John Foxx and Stephen Mallinder's vocals with Benge's other projects are both deliberately dystopian and detached, Arthur's here are refreshingly human and display a beautiful sensitivity and fragility.
The closest comparison would be with the YAZOO albums, arguably the first time that vocals with real emotion had been combined with cold electronics. 'I Prefer Solitude' is a case in point; centred around cyclical 'Autobahn' era KRAFTWERK monosynths, the song's lyric "I've never been lonely, I prefer solitude" perfectly create the mental picture of someone that is quite happy with their own company and shuns socialising… possibly a metaphor for some synth players? Who knows?
Title track 'First Light' is a driving / pulsing song with the pitch-shifted echoed vocal sound that Robert Smith favoured on 'Pornography', maybe not as melodic as its predecessors, but still with enough subtle hooks to bear up to repeated listens.
Both 'Liverpool Brick' and 'Launderette' are drum-less tracks based around haunting synth parts, again displaying a human side to counterpoint the electronics featured throughout.
'Guilt, Doubt & Fear' is built around a hypnotic rhythmic bed which recalls 'Warm Leatherette'; its three note descending synth part is pared down to an absolute minimum and provides a perfect backing for the song's more improvised ARP Odyssey-sounding lead. At only 2 minutes 45 seconds, the song leaves you wanting more which can only be a good sign…
This is undeniably one of the strongest albums that Benge has featured on in recent years; the combination of Arthur's kitchen sink drama vocals with a cold, but melodic synth underscore has created (in places) something truly magical.
There are plenty of stand-out tracks to revisit here and fans of synthpop will find much to adore. The only criticism that could be levelled is the lo-fi vocal production doesn't always do Arthur's vocals utmost justice, but for those seeking a sound which harks back to that of Daniel Miller's THE NORMAL and the first incarnation of THE HUMAN LEAGUE, this is hard to beat.
---
'First Light'
is released by Blanc Check Records on 23rd June 2017 in CD, vinyl LP and download formats, pre-order from https://fader.tmstor.es/
https://www.facebook.com/WeAreFader
https://twitter.com/WeAre_Fader
---
Text by Paul Boddy
31st May 2017