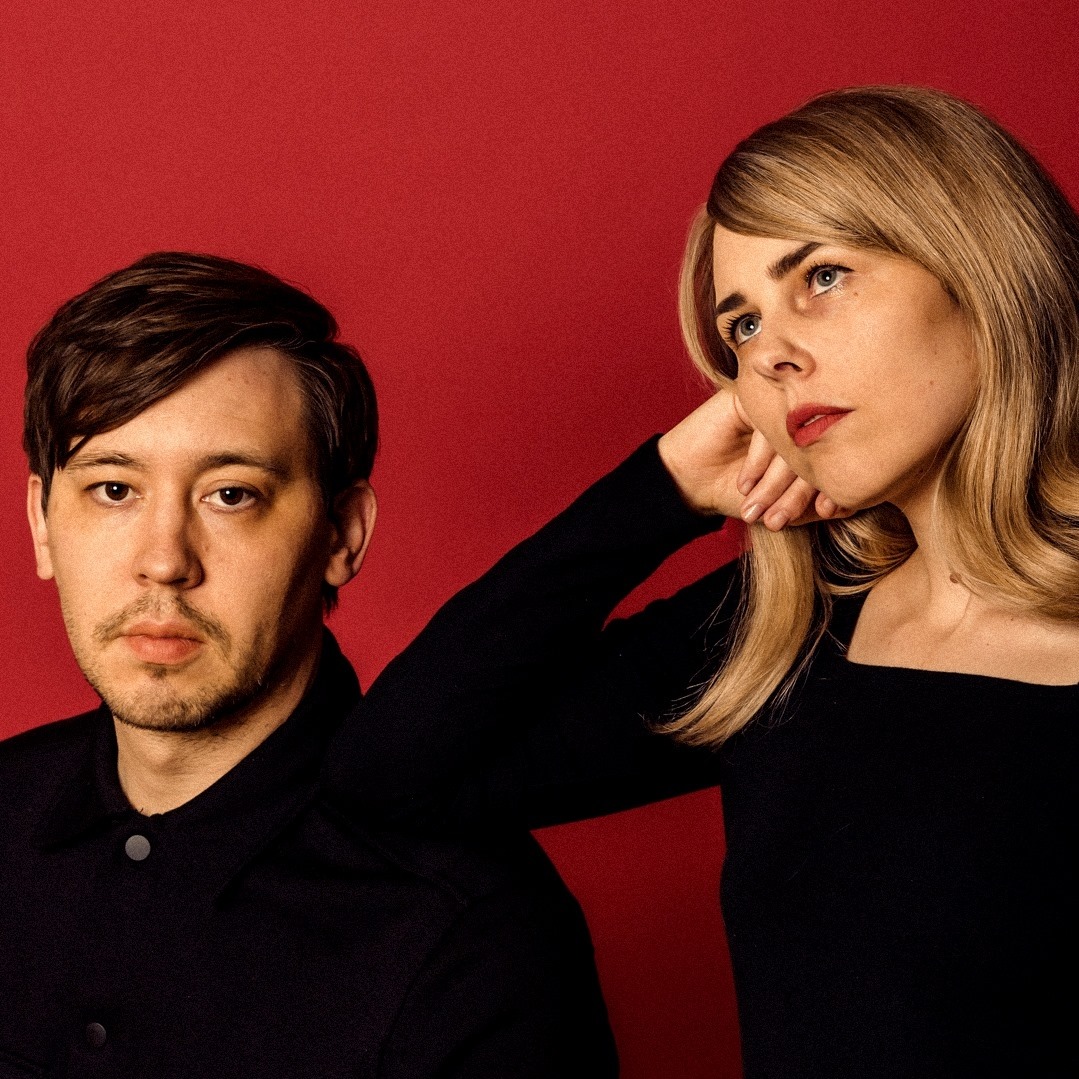 Phoenix-based VIOLET CHOIR comprise of Mickey Louise and Jesse Pangburn who met at college while studying jazz.
Previously indie rock combo THE PROWLING KIND and dream popsters MRCH, the output from their previous guises appeared in the soundtracks of 'The Twilight Zone', 'Search Party', '13 Reasons Why', 'Shameless' and' The Vampire Diaries'.
On 'Reactions', their 2017 debut album as MRCH, the duo fully embraced a more electronic sound to the point that it was more or less fully sequenced.
Inspired by the likes of independent artists like COMPUTER MAGIC aka DANZ CM and the synthwave breakthrough, there came a change of style with a change of name. So VIOLET CHOIR was born. Their self-titled EP makes use of a Prophet 08, some Moog via the Matriarch and Minitaur, plus Ableton soft synths simulating DX7 bell sounds. Meanwhile a live kit and drum machines sit in tandem alongside occasional electric guitar and bass.
Moody and percussive without resorting to synthwave clichés, 'Don't Come Around' recalls the feel of KLEERUP's 'Nothing Left To Die For' with Jenny Wilson. Nurtured on jazz and rock, Mickey Louise's voice comes over rich and airy over an appealing electronic pop song that doesn't sound as long as its five and a half minutes length might suggest.
Although adopting more of a post-punk template with live bass and guitar, 'Tonight' still has plenty of synths to add texture including a surprising jazzier twirl and a particularly piercing but melodic sound reminiscent of the sparkly feminine new wave vibe of PARALLELS or CHROMATICS.
Meanwhile, the chunky fuzz and deeper treated vocal counterpoints on 'Dream About It' offer a slightly gothic dimension to a slice of precision disco lento, with its dynamic highs and lows projecting in the manner of THE GOLDEN FILTER.
Maintaining that "life is strange", the sombre root note bass and strident keyboard arpeggio patterns make 'Friend Song' the most archetypical synthwave styled offering on the EP, with the breezily wispy vocals contributing to an enjoyable chorus uplift.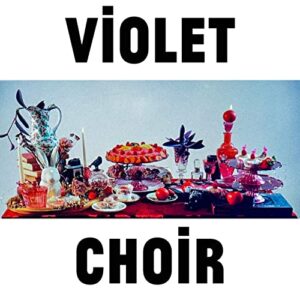 The electroclash-derived 'Kids On Sunset' adopts a dominant bass triplet for a galloping rhythmic sway that becomes more addictive as it approaches the dancefloor. The presence of the coy feline allure of COMPUTER MAGIC with her track 'Fuzz' in particular and the much missed Texan duo ELEVEN:ELEVEN are strong.
This debut EP is not your run-of-the-mill synthwave-by-numbers and by bringing their experience from other genres, VIOLET CHOIR have largely avoided the usual musical catchphrases that can haunt modern electronic pop. What stands out are the songs and the musicality. Time will see Mickey Louise and Jesse Pangburn fully realise the promise on show here.
---
'Violet Choir'
EP released on 19th February 2021 by Fervor Records
https://www.facebook.com/violetchoir/
https://twitter.com/violetchoir
https://www.instagram.com/violetchoir/
https://open.spotify.com/artist/3l62JBwb5peXmTGwKh4DM3
---
Text by Chi Ming Lai
20th February 2021