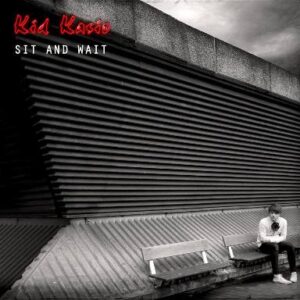 KID KASIO, or Nathan Cooper, formerly of THE MODERN and subsequently MATINEE CLUB, debuted as a solo artist with his 2012 album 'Kasiotone'.
The idea of going bandless has always appealed to him, as it meant that his concepts were implemented into the music he produced, without having to answer to anyone or explain the reasons. If anything went wrong, he "only had myself to blame".
Having previously worked with Stephen Hague, who produced ERASURE, NEW ORDER and PET SHOP BOYS, THE MODERN enjoyed a brief period of popularity with a few chart singles. Cooper and his partner-in-crime, Chi Tudor-Hart were subjected to some animosities resulting from the poor management and problems with the label, before he decided to go on his own.
Citing DURAN DURAN, JAPAN, NEW ORDER, OMD, HOWARD JONES and most of "80s music because I play synths, and that's the era when synths dominated popular music" as influences, Cooper isn't a stranger to vintage synthesisers such as the Roland Juno 60, Prophet 5, Korg Poly 800, SH101, Crumar Performer or DX7. Turning out, what only can be described as true synthpopia tunes, it's been nearly four years since his last album. However, Cooper busied himself with contributing music to Drew Barrymore, his brother Dominic and Toni Collette's film 'Miss You Already'. Now KID KASIO is returning with his newest production 'Sit & Wait'. The album took a few years to come to fruition, bearing in mind it was mastered back in 2013.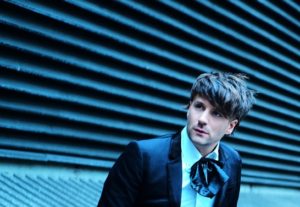 It was the video to 'The Kodo Song' that pushed back the "mixed bag", which had to be "refreshed". But as he muses: "whether I release it in 2013 or 2016, it's still going to sound like 1985!!" – not minding how long the long player took, given "I don't have Simon Cowell beating my door down demanding a product", and not too keen on the idea of just releasing an EP, Cooper embraced the concept of "an album as a chronological story with a beginning, middle and end".
'The Kodo Song' opens the opus utilising the South African vibe "with an air of melancholy (….) through the story of the Anglo-Zulu war", describing a relationship between two friends fighting on the frontline. With one of them dying, the other remembers his comrade through the song. The ethnic sounds on this production punctuate the story, which itself is an epic production, having taken two years to turn out with the accompanying video.
'Letters Of Love', an excellently synth driven piece of candy, bursts with boyish charm and magnificent vintage sounds, while 'Full Moon Blue' displays all the correct NIK KERSHAW characteristics, being timeless and superbly modern at the same time. But it's also a younger brother of 'Two Minute Warning', so much so that it even has an ALAN WILDER co-writing credit!
If EIFFEL 65 had good enough voices to produce a track without the overkill of melodyne, it could have sounded something like 'Blood Red Skies'; while the ballad-based 'The Story of Kid Charlemagne' probes the synth sounds to perfection, without indulgence. The title track kicks in, reminiscent of HOWARD JONES' signature vocals over something VINCE CLARKE would have produced for early DEPECHE MODE.
'One Chance' and 'Drive (Some Kind Of Love)' further explore the eclectic talents of Cooper, with the latter sounding as if it's been a soundtrack to 'Foot Loose' or 'Flashdance'. 'One More Time' could have easily been written for Eurovision, and it would probably win, carrying the biggest chorus ever. The trials to "capture the sound of that era, albeit with a 2015 slant" are continuing to be palpable on 'Human Beings', while the closing 'The End' is a coagulation of everything that was amazing during the best periods of DEPECHE MODE.
'Sit & Wait' is simply inspired. For those missing the lost tracks of the post-Synth Britannia; to those who simply cannot move on from the era when synthpop was at its best, with big hair, colourful clothes and camp moves, this is like going back in time, but still keeping it fresh and current. Many an electronica listener would have been waiting for an album like this, something to compare to the good, old classics; something that could easily have been written 30 years ago.
Congratulations KID KASIO; while many others are going into undefined directions resulting in mediocrity, you've achieved perfection, while going back to your roots. Your "mixed bag, albeit made out of that black, grey and red striped material that all 80s duvet covers were made out of" is straightforwardly genius.
---
'Sit & Wait'
is released as a CD and download, please visit http://www.kidkasio.com/ for more deatils
https://www.facebook.com/kidkasio/
---
Text by Monika Izabela Goss
1st December 2015