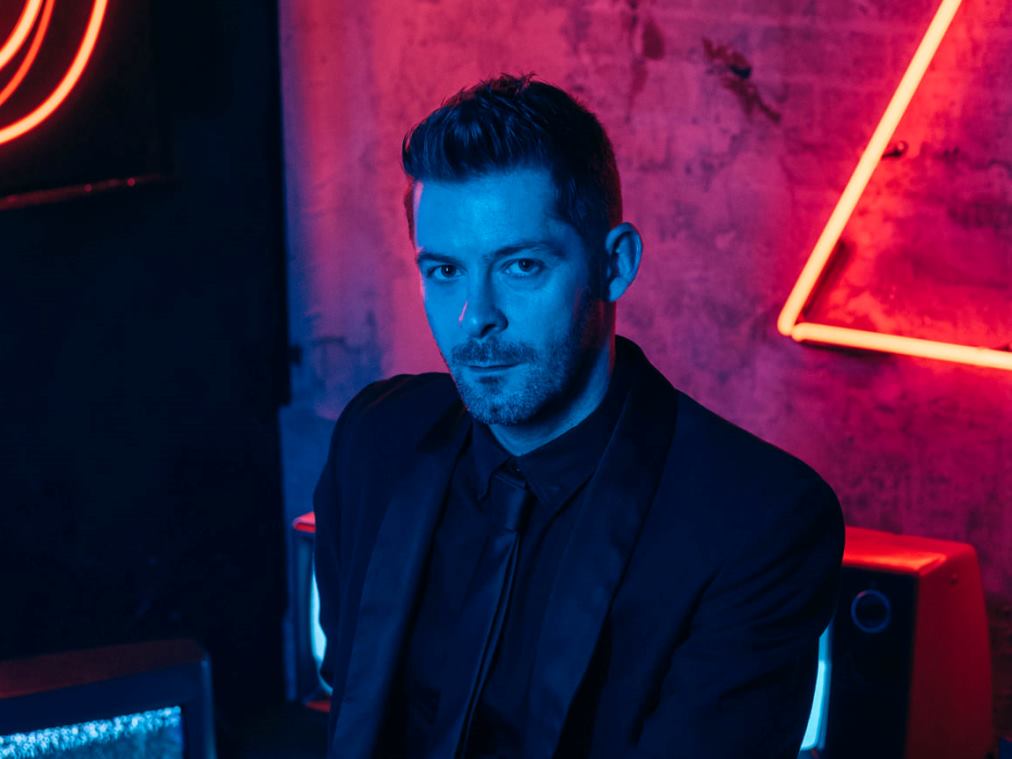 Michael Oakley first came to wider prominence with his debut mini-album release 'California' in 2017 which the explored sun-kissed climes of its title like a musical driving travelogue.
Embraced by the synthwave community, for his debut album proper 'Introspect', he changed course slightly utilised the more Yamaha DX and Fairlight derived sounds to capture the spirit of polished pop producers such as Trevor Horn and Stephen Hague.
But for his 2021 long playing release 'Odyssey', ENIGMA, ACE OF BASE, HADDAWAY, THE BELOVED and MOBY became the new points of reference. The first single 'Is There Anybody Out There?' was inspired by Scottish dance act THE TIME FREQUENCY and even mixed by their Jon Campbell, but the new single 'Babylon' takes a more exotic laid back approach.
With a kiss like a rose, the video sees classic peroxide beauty Scarlot Fields in an appropriately vintage setting with a chess set, valve TV and the inevitable phone among the props. Meanwhile for the alternate scenes featuring our bearded tattooed hero, he had a specific brief for director Brad A Kinnan: "I told Brad that I wanted my scenes to have a similar look and feel to the DURAN DURAN 'Come Undone' video". That 1993 track from Le Bon & Co clearly makes its presence felt musically on 'Babylon' too.
Contributing some soulful diva backing vocals on 'Babylon' is Dana Jean Phoenix and Haley Stewart aka MECHA MAIKO while THE MIDNIGHT's sax player Jesse Molloy adds his talents to the tropical backdrop. Oakley himself has described the song co-written with Ollie Wride as sounding as "if Robert Palmer did a track with ENIGMA!" with the synth solo using the flute and Taj Mahal presets from a Roland JV1080 module.
"It's about meeting my wife" added the now Canadian-based Glaswegian, "In biblical terms, Babylon was the first civilisation next to heaven, this is the closest to heaven you can get, it feels like Babylon being in this relationship".
---
'Babylon' is from the album 'Odyssey' released by NewRetroWave, available as a neon pink or neon orange vinyl LP and cassette from https://newretrowave.bandcamp.com/album/odyssey
https://www.michael-oakley.com/
https://www.facebook.com/MichaelOakleyOfficial
https://twitter.com/MichaelOakleySW
https://www.instagram.com/michaeloakleyofficial/
---
Text by Chi Ming Lai
Photo by Brad A Kinnan
23rd January 2022