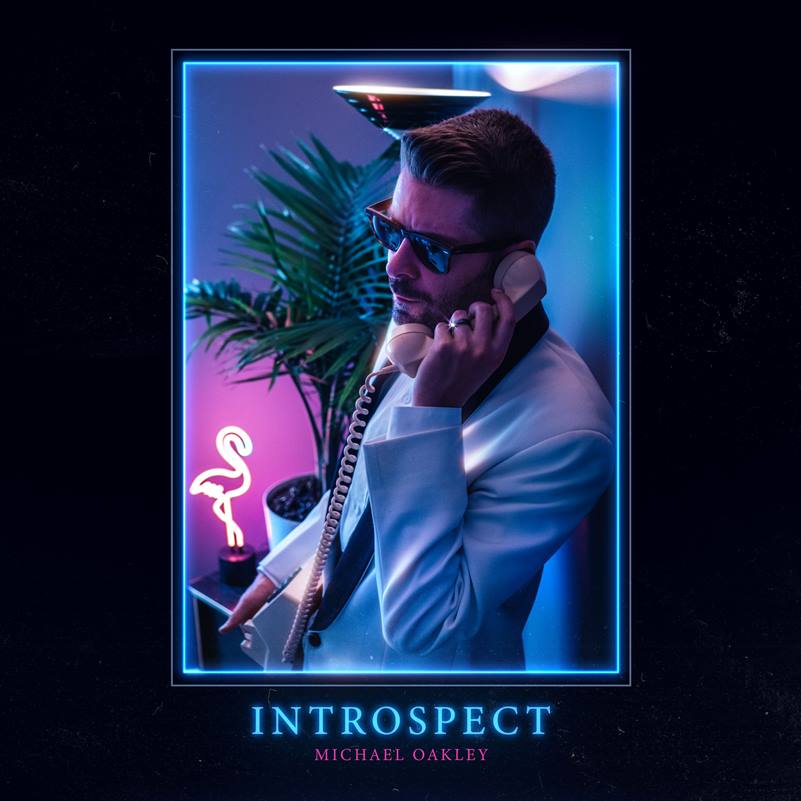 Toronto based Glaswegian MICHAEL OAKLEY rode the Synthwave with his debut solo EP 'California' in late 2016.
Admittedly more synthpop than Synthwave, Oakley's songcraft was what set him apart from much of that Trans-Atlantic influenced movement, with an emotional centre capturing the youthful angst of Brat Pack rom-coms and the coming-of-age movies of John Hughes.
Following the positive reception for 'California', his debut full-length offering 'Introspect' sees MICHAEL OAKLEY re-exploring the music of his teenage years.
In particular, Oakley has studied that era's now retrospectively unique sound design. The Scot told ELECTRICITYCLUB.CO.UK: "I deliberately used Yamaha DX sounds and Fairlight sounds to capture more of that mid 1980s Trevor Horn sound and cut back using too many analogue sounds. Especially on bass."
The opening instrumental title theme echoes David Foster's soundtrack work on 'St Elmo's Fire', but the album starts proper with the mighty Italo Disco statement of 'Left Behind'. Complete with obligatory orchestra stabs and a rousing chorus, it gleefully fuses SAVAGE, RAF, PET SHOP BOYS and BEE GEES within a big Trevor Horn styled kitchen sink!
But despite the fun laden octave shift frenzy on 'Left Behind', the lyrics contain an early midlife reflection, something which Oakley confessed: "the song is about me feeling like everyone around me was getting settled in their career, getting married and taking out a mortgage. Yet I was still living in my parents' house, chasing a dream of being a musician that wasn't working out."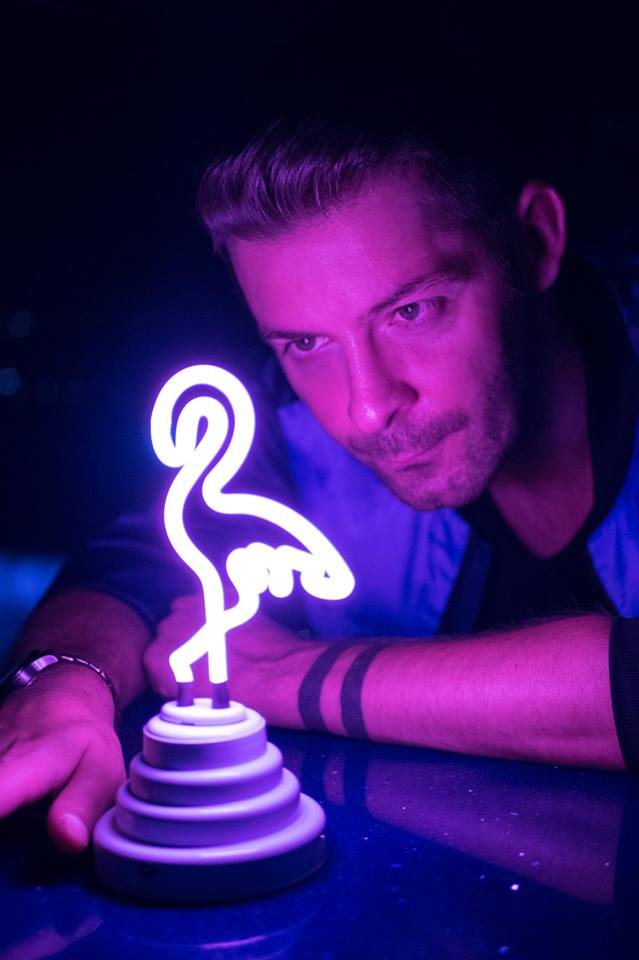 Meanwhile, 'Crystal Ships' is not a cover of THE DOORS, but a delightful synth AOR number that apes John Waite, the one-time front man of THE BABYS who found Trans-Atlantic fame and fortune with 'Missing You'.
Its biggest surprise is a synthetic panpipe sound which is cheesy as hell but works perfectly in the context of the track; guilty pleasure ahoy!
With some superb digital percussive manipulation akin to Trevor Horn's work on the fifth variation of 'Slave To The Rhythm' from the album of the same name, 'Control' is Oakley at his most darkest and aggressive yet, gloomier but not so lovelorn. But to put that into perspective, despite the more serious overtones, this is not NIRVANA.
'Rain' takes a PET SHOP BOYS bassline lead and references Glasgow as Oakley dreams of escaping his hometown in another reflective midlife number that conceptually could be THE BLUE NILE gone disco.
With an opening Fender Rhodes, the ballad 'Now I'm Alive' with Synthwave Queen DANA JEAN PHOENIX and an air of the 1985 film drama 'White Nights' which Phil Collins and Lionel Ritchie contributed recordings for. However, once the heat rises between Phoenix and Oakley, it conjures images of Demi Moore and Rob Lowe in romantic fornication!
The rhythmic 'Push It To The Limit' is something of a maniac, complete with a blistering FM rock guitar solo; listeners will cry out "MONTAGE" but this is one to dust off the lycra leotards to and get physical!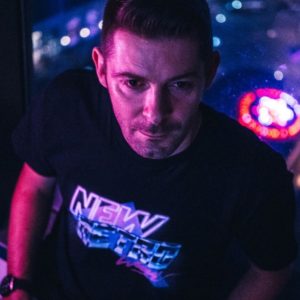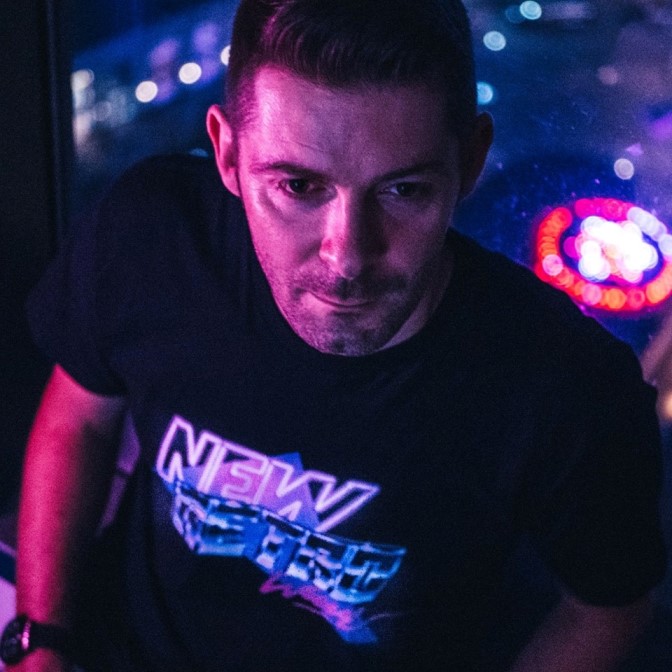 While Oakley pushes the boundaries of AOR within his rock assisted popwave and enjoyably gets away with it for most of 'Introspect', the closing 'American Dream' takes it too far. A big but short piano ballad, it's a bit over sentimental and wet, yet it potentially could end up as an audition staple on TV talent shows.
A worthy follow-up to his debut EP 'California', Oakley once again proves his songwriting talent but adds experience to his production knowhow. Now happily settled in Canada, he is comfortable in his own skin to mix influences that ultimately make for great pop music.
---
'Introspect' is released as a vinyl LP, cassette and download album by NewRetroWave direct from https://newretrowave.bandcamp.com/album/introspect
MICHAEL OAKLEY plays Outland Toronto 2019 on Saturday 6th July at the Mod Club Theatre alongside DANA JEAN PHOENIX, PARALLELS, MECHA MAIKO, TIMECOP1983, FM ATTACK + KALAX – ticket available in advance from https://www.eventbrite.co.uk/e/outland-toronto-2019-retrowave-festival-tickets-57180793292
https://www.michael-oakley.com/
https://www.facebook.com/MichaelOakleyOfficial
https://twitter.com/MichaelOakleySW
https://www.instagram.com/michaeloakleyofficial/
---
Text by Chi Ming Lai
8th March 2019