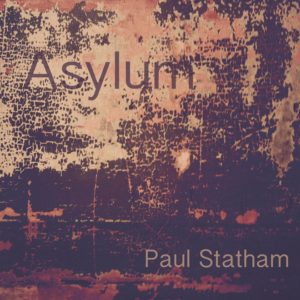 PAUL STATHAM's musical contributions date back to post-punk, and having worked and composed for many successful artists, his accolades are many.
Signed to Mute, his project PEACH with a fellow producer Pascal Gabriel, brought 'Audiopeach' and the song 'On My Own' featured in the film 'Sliding Doors', became a US top 20 hit.
Working with SIMPLE MINDS, TINA ARENA and THE SATURDAYS alongside others, his main commercial success came on DIDO's and KYLIE MINOGUE's albums as a co-writer and producer.
Having his fingers in many pies includes co-founding the band B-MOVIE, acting as a visiting professor in Leeds College Of Music and running songwriting workshops in London. Statham also developed his own project THE DARK FLOWERS, which featured collaborations with Peter Murphy, with whom the producer has a long lasting working relationship, SIMPLE MINDS' Jim Kerr, Dot Allison from ONE DOVE and HELICOPTER GIRL. If that wasn't enough, the multi-talented artist busies himself with film, art installations and exhibitions.
Recently the many faces of Paul Statham were realised in a start-up of his own label Loki Records and the release of an eight track album 'Asylum'. Having been signed to Warner Chappell Publishing for over twenty years, Statham set up Loki to issue his experimental material, a phase which began with the 'Ephemeral' and 'Installation Music 1' releases.
'Asylum' features music from an audio visual installation created with painter Jonathan McCree, which was held in Asylum Chapel in South London's Peckham.
The opening eponymous track's video utilises images from an Italian exhibition as well as dancers from Turkish State Contemporary Dance Company. The song itself is minimalistic and sparse, yet evolving the feelings of distress, fear, anxiety, laced with blissful oblivion and dread.
Soundtrack worthy, 'Asylum' is creepily delicious, and the senses are becoming to wake with the following 'Collision', a messier, more confused enterprise, still bearing the elements of dystopia and madness.
'Who Won't Wait' continues the ambient atmosphere with the feeling of no hope, and 'Tq347773' brings a delicate piano, treated with a dose of electronic manipulation.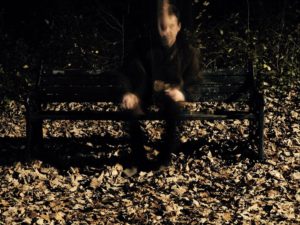 'Rhea Moon' introduces a steady beat and a promise of brighter days within the disjointed musicality and leads onto much heavier sounding 'Estuary Point'.
Here, the inevitable dread returns with the uncomfortable images of being shut out from the world, enclosed in a small space and being fed disturbing images for no other reason but to be broken. Was Statham going for mind control references here; Montauk experiment perhaps?
No relief comes in the form of 'Malleki', which utilises treated found sounds; wooden, primal, ritualistic. The strings and piano have no chance against the gritty synth. The closing 'Ascend' promises a glimmer of hope from the onset. Being lifted in a beam of light; lifted to the higher spiritual plains or being taken maybe.
This is the beauty of ambivalent music – anyone can imagine what they like and address the feelings a particular piece may evoke. 'Ascend' brings that aura of weightlessness, the divine connotations and the calmness of being, away from the "asylum".
'Asylum' will appeal to the discerning customer, to the lovers of unusual synth play, GAZELLE TWIN or JORI HULKKONEN or maybe even THE KNIFE.
It's wholesomely cinematic, marvellously ethereal and perilously addictive, if you aren't afraid of darker auras and more intellectual sound manipulations.
---
'Asylum' is released on CD by Loki Records, available from https://www.lokirecords.com/shop
https://www.facebook.com/paulstathammusic/
https://paulstatham.bandcamp.com/
---
Text by Monika Izabela Trigwell
30th December 2017