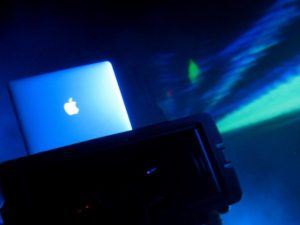 "The medium of reinterpretation" as HEAVEN 17 and BEF's Martyn Ware once put it, is still very much present in the 21st Century.
There have been albums of cover versions from the likes of SIMPLE MINDS, ERASURE, MIDGE URE and CLAUDIA BRÜCKEN celebrating their influences, as well as numerous various artists collections paying tribute to particular acts.
However, a newish phenomenon of covering an entire album has appeared in more recent years, something which MARSHEAUX, BECKY BECKY and CIRCUIT 3 have attempted on works by DEPECHE MODE, THE KNIFE and YAZOO respectively.
On the other side of the coin in recognition of the cultural impact of the classic synth era, the Anti-Christ Superstar MARILYN MANSON covered SOFT CELL's cover of 'Tainted Love' but added more shouting, while DAVID GRAY took their own 'Say Hello Wave Goodbye' and turned it into a lengthy Dylan-esque ballad.
There has also been a trend for girl groups to cover songs from the period with GIRLS ALOUD, THE SATURDAYS and RED BLOODED WOMEN being among those introducing these numbers to a new younger audience.
So as a follow-up to the 25 Classic Synth Covers listing, here is ELECTRICITYCLUB.CO.UK's selection taken from reinterpretations recorded from 2000 to the present day, restricted to one song per artist moniker and presented in chronological order.
---
SCHNEIDER TM va KPTMICHIGAN The Light 3000 (2000)
Morrissey was once quoted as saying there was "nothing more repellent than the synthesizer", but if THE SMITHS had gone electro, would they have sounded like this and Stephen Patrick thrown himself in front of that ten ton truck? Germany's SCHNEIDER TM aka Dirk Dresselhaus reconstructed 'There Is A Light That Never Goes Out' to a series of minimal blips, blops and robotics to configure 'The Light 3000' with British producer KPTMICHIGAN.
Available on the album 'Binokular'
via https://mirrorworldmusic.bandcamp.com/
http://www.cityslang.com/schneider-tm/biography
---
GOLDFRAPP Yes Sir (2003)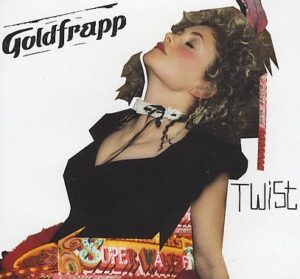 A breathy Euro disco classic made famous by sultry Spanish vocal duo BACCARA, Alison Goldfrapp and Will Gregory's take on this cheesy but enjoyable disco standard came over like The Cheeky Girls at The Nuremburg rally! Now that's a horrifying vision! All traces of 'Yes Sir I Can Boogie' apart from the original lyrics were rendered missing in action as the stern Ms Goldfrapp played the role of the thigh booted dominatrix on this highly original cover.
Available on the single 'Twist'
via Mute Records
---
INFANTJOY featuring SARAH NIXEY Ghosts (2005)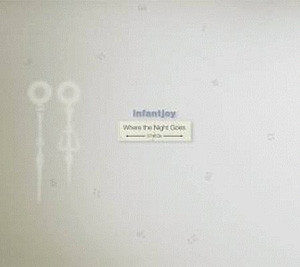 When BLACK BOX RECORDER went on hiatus, Sarah Nixey recorded a beautifully spacey cover of JAPAN's Ghosts with INFANTJOY whose James Banbury became her main collaborator on her 2007 debut solo album 'Sing Memory'. Meanwhile the duo's other member was none other than ZTT conceptualist Paul Morley.  A POPULUS remix appeared on the 'With' revisions album while MIDI-ed up and into the groove, Nixey later also recorded THE HUMAN LEAGUE's 'The Black Hit Of Space'.
Available on the album 'With'
via serviceAV
---
DIE KRUPPS featuring CLIENT Der Amboss (2005)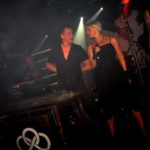 Of this mighty industrialised cover, Ralf Dörper said: "When I first heard 'The Anvil' ('Der Amboss') by VISAGE, I thought: "what a perfect song for DIE KRUPPS" – it just needed more sweat, more steel. And it was not before 2005 when DIE KRUPPS were asked to play a few 25-year anniversary shows that I remembered 'Der Amboss'… and as I was a big CLIENT fan at that time, I thought it would be a good opportunity to ask Fräulein B for assistance in the vocal department".
Available on a self-released CD single for the band's 25th anniversary tour, currently unavailable
---
FROST Messages (2007)
Comprising of Aggie Peterson and Per Martinsen, FROST have described their music as "upbeat space-pop". Much of their own material like 'Klong', 'Alphabet' and 'Sleepwalker' exuded a perfect soundtrack for those long Nordic nights. Meanwhile their ultra-cool cover of OMD's 'Messages' embraced that wintery atmosphere, while providing a pulsing backbone of icy synths to accompany Peterson's alluringly nonchalant vocal.
Available on the album 'Love! Revolution!'
via Frost World Recordings
https://www.facebook.com/frostnorway/
---
ONETWO Have A Cigar (2007)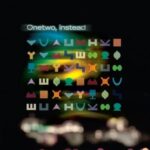 In this "Pink Floyd Goes To Hollywood" styled rework, Claudia Brücken revisited her ZTT roots with this powerful and danceable version of Roger Waters' commentary on music business hypocrisy. 'Have A Cigar' showed a turn of feistiness and aggression not normally associated with the usually more serene timbres of Claudia Brücken and Paul Humphreys' ONETWO project. But by welcoming pleasure into the dome, they did a fine cover version.
Available on the album 'Instead' via https://theremusic.bandcamp.com/album/instead
http://www.theremusic.com/onetwo/onetwo
---
BLACK NAIL CABARET Umbrella (2008)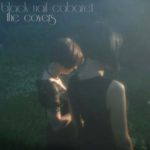 Budapest's BLACK NAIL CABARET began life as an all-female duo of Emese Illes-Arvai on vocals and Sophie Tarr on keyboards, with their first online offering being a darkwave cover of RIHANNA's 'Umbrella'. Already very synthy in the Barbadian starlet's own version, it showcased their brooding form of electro which subsequently impressed enough to earn support slots with COVENANT, DE/VISION and CAMOUFLAGE while producing three albums of self-penned material so far.
Available on the album 'The Covers' via https://blacknailcabaret.bandcamp.com/album/the-covers
http://www.blacknailcabaret.com
---
CHINA CRISIS Starry Eyed (2008)
Liverpudlian easy listening crooner Michael Holliday was the second person to have a UK No1 written by Burt Bacharach and Hal David, the first being Perry Como with 'Magic Moments'. His second UK No1 penned by Earl Shuman and Mort Garson was a romantic guilty pleasure. CHINA CRISIS pledged their Scouse Honour with this jaunty synth / drum machine driven rendition of 'Starry Eyed' layered with reverbed synthbass warbles and harmonious vocals from Messrs Daly and Lundon.
Available on the album 'Liverpool – The Number Ones Album'
(V/A) via EMI Records
www.facebook.com/pages/China-Crisis/295592467251068
---
LITTLE BOOTS Love Kills (2009)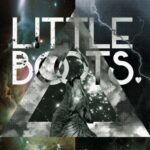 LITTLE BOOTS gave a dynamically poptastic rendition of Giorgio Moroder and Freddie Mercury's only collaboration from 1984, retaining its poignant melancholic quality while adding a vibrant and danceable electronic slant. The recreation of Richie Zito's guitar solo on synths was wondrous as was the looser swirly groove. While Blackpool-born Victoria Hesketh didn't have the voice of Mercury, her wispy innocence added its own touching qualities to 'Love Kills'.
Available on the EP 'Illuminations'
via Elektra Records
---
PET SHOP BOYS Viva La Vida (2009)
Yuck, it's Chris Martin and Co but didn't Neil Tennant and Chris Lowe do well? Merging possibly COLDPLAY's best song with the synth riff from their own Latino disco romp 'Domino Dancing', 'Viva La Vida' was turned into a stomping but still anthemic number which perhaps had more touches of affection than PET SHOP BOYS' marvellous but allegedly two fingers Hi-NRG rendition of U2's 'Where The Streets Have No Name'. So altogether now: "Woah-oh, ooh-ooah!"
Available on the album 'Yes: Further Listening 2008-2010'
via EMI Records
---
DURAN DURAN Boys Keep Swinging (2010)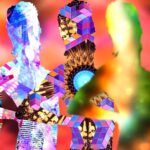 No strangers to raiding the Bowie songbook having previously tackled 'Fame' in 1981, DURAN DURAN however blotted their copy book with their 1995 covers LP 'Thank You'. They refound their stride with the return-to-form album 'All You Need Is Now' but just before that, this superb reinterpretation of 'Boys Keep Swinging' reconnected them to their New Romantic roots with washes of Nick Rhodes' swimmy Crumar string machine, held down by a danceable beatbox and John Taylor's syncopated bass runs.
Available on the album 'We Were So Turned On: A Tribute To David Bowie'
via Manimal Vinyl
---
LADYTRON Little Black Angel (2010)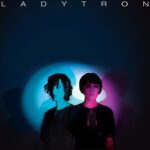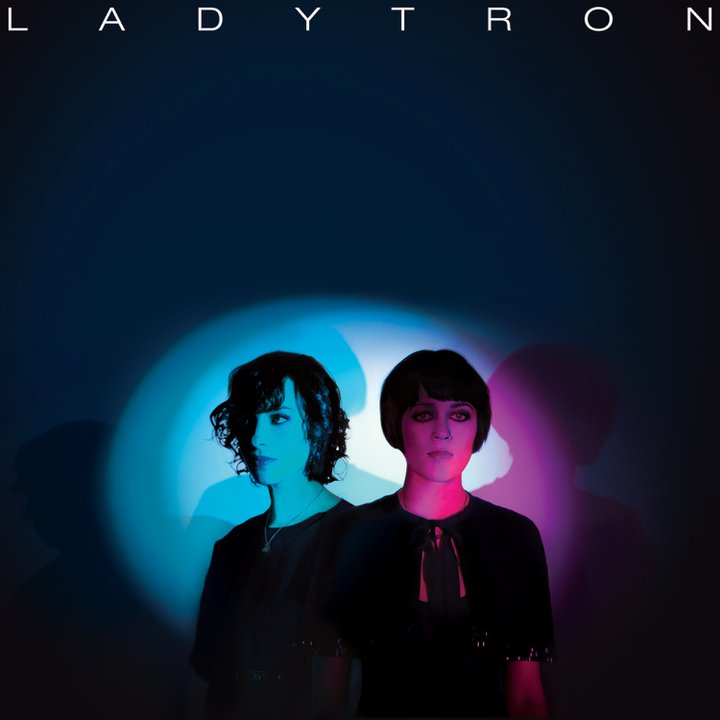 This frantically paced cover of controversial neofolk band DEATH IN JUNE was recorded for the LADYTRON 'Best Of 00-10' collection and purposely uncredited. The antithesis of the midtempo atmospherics of 'Gravity The Seducer', this cutting four-to-the-floor romp was the last of the quartet's in-yer-face tracks in a wind down of the harder 'Velocifero' era. With the multi-ethnic combo subverting the meaning of 'Little Black Angel', it deliberately bore no resemblance to the acoustic laden original.
Available on the album 'Best of 00-10'
via Nettwerk Records
---
GAZELLE TWIN The Eternal (2011)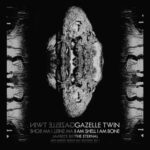 'The Eternal' from 'Closer', the final album by JOY DIVISION, was one of the most fragile, funereal collages of beauty ever committed to vinyl. But in 2011, the mysterious Brighton based songstress GAZELLE TWIN reworked this cult classic and made it even more haunting! Replacing the piano motif with eerily chilling synth and holding it together within an echoing sonic cathedral, she paid due respect to the song while adding her own understated operatic stylings.
Available on the EP 'I Am Shell I Am Bone'
via Anti-Ghost Moon Ray Records
---
MIRRORS Something On Your Mind (2011)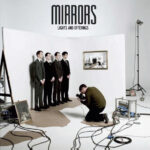 On their only album 'Lights & Offerings', MIRRORS revealed an interesting musical diversion with this haunting take of a rootsy country number originally recorded by Karen Dalton. Written by the late Dino Valenti of psychedelic rockers QUICKSILVER MESSENGER SERVICE, 'Something On Your Mind' was a touching ballad with its tortured yearning suiting the quartet's pop noir aspirations. Ally Young said: "It was very nice for us to be able to apply our aesthetic to someone else's song."
Available on the album 'Lights & Offerings'
via Skint Records
http://mirrorsofficial.bandcamp.com/
---
OMD VCR (2011)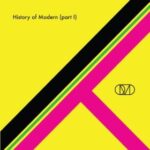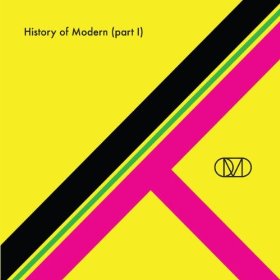 Indie stoners THE XX had a minimalist approach to their sound which Andy McCluskey said was "really quite impressive". This bareness made their material quite well suited for reworking in the style of classic OMD. 'VCR' had Paul Humphreys taking charge of the synths while McCluskey dusted off his bass guitar and concentrated on vocals. McCluskey added: "People go 'how did OMD influence THE XX?'… but have you listened to '4-Neu'? Have you listened to some of the really simple, stripped down B-sides?"
Available on the EP 'History Of Modern (Part I)' via Blue Noise
---
I SPEAK MACHINE My Sex (2013)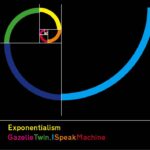 As I SPEAK MACHINE, Tara Busch has been known for her haunting and occasionally downright bizarre live covers of songs as diverse as 'Cars', 'Our House', 'The Sound Of Silence' and 'Ticket To Ride'. For a JOHN FOXX tribute EP which also featured GAZELLE TWIN, she turned 'My Sex', the closing number from the debut ULTRAVOX! long player, into a cacophony of wailing soprano and dystopian synths that was more than suitable for a horror flick.
Available on the EP 'Exponentialism' (V/A) via Metamatic Records
---
NOBLESSE OBLIGE Hotel California (2013)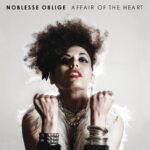 French theatrical performer Valerie Renay and German producer Sebastian Lee Philipp are NOBLESSE OBLIGE. Together, they specialise in a brand of abstract Weimer cabaret tinged with a dose of electro Chanson. Their lengthy funereal deadpan cover of THE EAGLES' 'Hotel California' highlighted the chilling subtext of the lyrics to its macabre conclusion! The synthesizer substitution of the original's iconic twin guitar solo could be seen as total genius or sacrilege!
Available on the album 'Affair Of The Heart'
via Repo Records
http://www.noblesseoblige.co.uk/
---
I AM SNOW ANGEL I'm On Fire (2014)
I AM SNOW ANGEL is the project of Brooklyn based producer Julie Kathryn; her debut album 'Crocodile' was a lush sounding affair and could easily be mistaken as a product of Scandinavia were it not for her distinctly Trans-Atlantic drawl. Already full of surprises, to close the long player, out popped a countrified drum 'n' bass take of BRUCE SPRINGSTEEN's 'I'm On Fire'! Quite what The Boss would have made of it, no-one is sure but it was quietly subversive and it certainly delivered the unexpected.
Available on the album 'Crocodile'
via I Am Snow Angel
---
MACHINISTA Heroes (2014)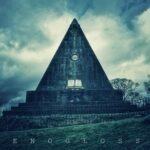 Reinterpreting any Bowie number is fraught with the possibility of negative feedback and MACHINISTA's take on 'Heroes' set tongues wagging. Recorded as the duo's calling card when experienced Swedish musicians John Lindqwister and Richard Flow first came together, electronic pulses combined with assorted synthetic textures which when amalgamated with Lindqwister's spirited vocal, produced a respectful and yes, good version of an iconic song.
Available on the album 'Xenoglossy'
via Analogue Trash
http://www.machinistamusic.com
---
NIGHT CLUB Need You Tonight (2014)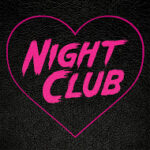 Comprising of frisky vocalist Emily Kavanaugh and moody producer Mark Brooks, NIGHT CLUB simply cut to the chase with their enjoyable electronic cover of INXS' 'Need You Tonight'. Here, the familiar guitar riff was amusingly transposed into a series of synth stabs before mutating into a mutant Morse code. It wasn't rock 'n' roll but we liked it! Purists were horrified, but history has proved the best cover versions always do a spot of genre and instrumentation hopping.
Available on the EP 'Black Leather Heart' via http://nightclubband.com/album/black-leather-heart
---
MARSHEAUX Monument (2015)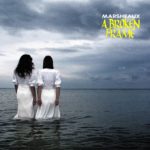 The MARSHEAUX reworking of DEPECHE MODE's second album 'A Broken Frame' shed new light on Martin Gore's first long form adventure as songwriter and affirmed that numbers such as 'My Secret Garden' and 'The Sun & The Rainfall' were just great songs. But 'Monument' was an example of a cover outstripping the original and given additional political resonance with the economic situation close to home that the Greek synth maidens found themselves living in at the time of its recording.
Available on the album 'A Broken Frame'
via Undo Records
---
METROLAND Close To Me (2015)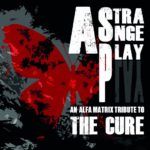 Needing to be heard to be believed, this rather inventive and charming cover of THE CURE's 'Close To Me' by Belgium's favourite passengers METROLAND utilised a selection of male and female computer voice generators to provide the lead vocal, in a move likely to upset the majority of real music purists. Meanwhile, the hidden melodies shone much more brightly than in the goth-laden original, thanks to its wonderful and clever electronic arrangement.
Available on the album 'A Strange Play – An Alfa Matrix Tribute To The Cure' (V/A) via https://alfamatrix.bandcamp.com/album/a-strange-play-an-alfa-matrix-tribute-to-the-cure
http://www.metrolandmusic.com/
---
JOHAN BAECKSTRÖM Jerusalem (2016)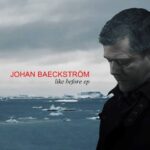 One of DAILY PLANET's main inspirations was cult UK synth trio WHITE DOOR, who released just one album 'Windows' in 1983. So when their chief synthesist Johan Baeckström was needing tracks to include on his 'Like Before' EP, the almost choir boy overtures of 'Jerusalem' was a natural choice for a cover version. Of course, this was not the first time Baeckström had mined the WHITE DOOR back catalogue as the more halcyon 'School Days' adorned the flip of his debut solo single 'Come With Me'.
Available on the EP 'Like Before EP'
via Progress Productions
https://www.facebook.com/bstrommusic/
---
THE FRIXION Under A Cherry Moon (2017)
Forming in 2016, seasoned vocalist Gene Serene and producer Lloyd Price's combined sound delightfully borrowed from both classic synthpop and Weimar Cabaret on THE FRIXION's self-titled EP debut. From it, a tribute to The Purple One came with this touching take of his 'Under The Cherry Moon', highlighting PRINCE's often hidden spiritual connection to European pop forms and recalling 'The Rhythm Divine', YELLO's epic collaboration with Shirley Bassey.
Available on the EP 'The Frixion' via https://thefrixion.bandcamp.com/
https://www.facebook.com/TheFrixion/
---
KALEIDA 99 Luftballons (2017)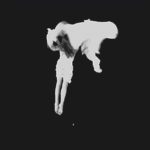 Moody electronic duo KALEIDA first came to wider attention opening for RÓISÍN MURPHY in 2015. Covers have always been part of Christina Wood and Cicely Goulder's repertoire with 'A Forest' and 'Take Me To The River' being among them. KALEIDA's sparse rendition of NENA's '99 Luftballons' earned kudos for being very different and was included in the soundtrack of the Cold War spy drama 'Atomic Blonde', hauntingly highlighting the currently relevant nuclear apocalypse warning in the lyric.
Available on the album 'Tear The Roots'
via https://kaleida.bandcamp.com
---
Text by Chi Ming Lai
1st January 2018, updated 3rd June 2019