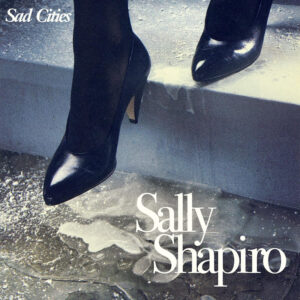 Although they announced a retirement of sorts in 2016 and released a final single 'If You Ever Wanna Change Your Mind', Swedish duo SALLY SHAPIRO joined the Italian Do It Better family in 2021 to make an unexpected return.
Comprising of the enigmatic anonymous songstress Sally Shapiro and producer Johan Agebjörn, they became cult favourites with their dreamy pop albums 'Disco Romance' 'My Guilty Pleasure' and 'Somewhere Else'. In parallel, Agebjörn also had a solo career with 2011's 'Casablanca Nights' album featuring LE PRIX, LAKE HEARTBEAT and QUEEN OF HEARTS attracting acclaim.
During the hiatus, Agebjörn has also worked on two collaborative records with Mikael Ögren as well as soundtrack work for the Swedish comedy thriller 'Videomannen' including the songs 'Hot Boy' with one-time Page3 stunna Samantha Fox and 'Love On Ice' with Italian star Ryan Paris in a duet with Shapiro.
As if they had never been away, the fourth SALLY SHAPIRO album 'Sad Cities' is mixed by both Agebjörn and Italian Do It Better head honcho Johnny Jewel. Originally recorded as a duet with Ryan Paris but with his backing vocals remaining in this Sally solo version, the wispy opener 'Forget About You' provides a wonderful wintery disco tune, as does the gorgeously airy 'Believe In Me' which follows.
But the elegiac 'Down This Road' could be a theme to a French Nouvelle Vague movie but throws in an unexpected guitar solo from Alex Karlinsky aka HIGHWAY SUPERSTAR to throw off the scent before vibing up and adding slinky sax from Jorja Chalmers.
Like an electronic version of yacht rock, 'Sad City' title exudes a drifting oceanic mood while 'Dulcinea' is a pretty midtempo synthwave ballad with a slight West European bent. With some Nordic flight, 'Falling Clouds' bounces delightfully skywards with a shuffling but danceable beat while despite having previously collaborated with ELECTRIC YOUTH on 'Starman' in 2013, 'Love in Slow Motion' is unsurprisingly more laid back in nature.
Offering an Italo housey stance, 'Million Ways' twists expectations with cosmic synth solos, jazzy electric Rhodes and filmic orchestrations. Shyness is nice as 'Tell Me How' with TOMMY '86 offers more typical synthwave atmospheres that bubble into an absorbing odyssey.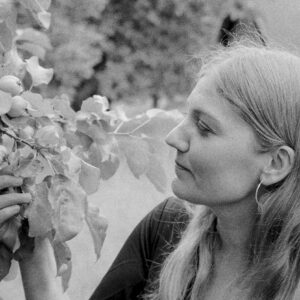 As the title suggests, 'Christmas Escape' is a drifting mood piece that reflects the crystalline air of the winter holiday season before the mighty dance laden 'Fading Away' features a glorious plethora of trancey electronics and thumping rhythms over seven minutes to provide a satisfying closer.
Five years has allowed time for SALLY SHAPIRO to be missed and this new collection of songs is a gift to their fans. 'Sad Cities' doesn't stray too much from past formulas, right down to the collaborators but that doesn't matter. This is blissful breezy electronic pop despite its inherent melancholy and sadness.
---
'Sad Cities' is released by Italians Do It Better on 18th February 2022, available from https://sallyshapiro.bandcamp.com/
https://italiansdoitbetter.com/sally-shapir/
https://www.facebook.com/shapirosally
https://twitter.com/sallyshapiro
https://www.instagram.com/sally_shapiro_official/
---
Text by Chi Ming Lai
15th February 2022