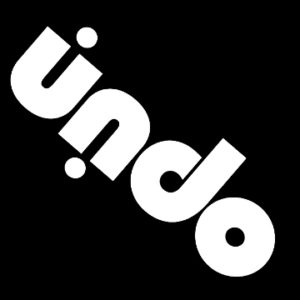 Undo Records is the Athens based record company founded by Nick Bitzenis and George Geranios.
Continuing the tradition of iconic labels like Factory and Mute with an attention to detail and a tasteful if occasionally eccentric design aesthetic, Undo's physical products have captured the hearts of music fans worldwide and become highly sought after collector's items.
Legend has it that the name Undo was actually an abbreviation of "United Donkeys" after the name "Gaga" was rejected!
The label was conceived by the pair as a better way of utilising their business interests in light of a lucrative sponsorship deal for Bitzenis' band MIKRO that saw little return for the power pop combo after a three album tenure with Warner Music Greece.
Undo's first release though was actually 'E-Bay Queen' by MARSHEAUX in 2004, featuring the catalogue number KUCD001 which reflected Undo's then partnership with distributor Klik Records. Meanwhile, MIKRO's fourth album '180°' was the label's second release as KUCD002.
But it was following the cult success of MARSHEAUX's breakthrough release 'Peek ABoo' in 2007 that the label secured a wider distribution deal with EMI Greece. With fans such as Andy McCluskey, Tom Robinson, Stuart Maconie and Jared Leto, the Athens based synth maidens have since become Undo Records' most acclaimed and prized asset, with MARSHEAUX's most recent album 'Inhale' becoming their biggest seller to date.
A decade later and the label have nearly fifty releases to its name including some key names from classic and modern electronic music. "We make electro pop records!" Undo say, so quite why a representative from a UK music distributor approached them about licensing the BEADY EYE debut long player still remains a mystery!
So here are eighteen songs affectionately chosen for a fantasy CD compilation that represents the ethos of Undo Records. Restricted to one song per artist moniker or guest vocalist combination and arranged in catalogue number / chronological order, this is A Beginner's Guide to Undo Records…
---
FOTONOVELA But Not Tonight (2005)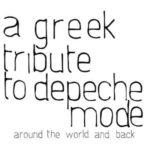 Nick Bitzenis and George Geranios had initially met through the Greek DEPECHE MODE fan club Hysterika. So a DM covers album featuring the best of Greece's independent bands was a natural artistic undertaking for the pair. MARSHEAUX contributed 'New Life' while MIKRO did 'World In My Eyes'. But the highlight turned out to be from Bitzenis and Geranios themselves via their own music production platform FOTONOVELA with a lounge cover of Da Mode's often forgotten but popular B-side 'But Not Tonight' featuring Bitzenis on lead vocals.
From the CD compilation 'Around The World & Back: A Greek Tribute To Depeche Mode' (V/A) – KUCD003
http://www.facebook.com/undofotonovela
---
MESH Crash (2006)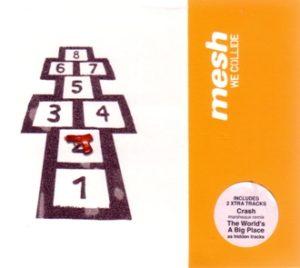 2005's 'We Collide' was MESH's best album to date at that point, so it was a major coup for Undo to have been able to license it for their fourth catalogue release. With 'Crash', MESH continued on their usual regular lyrical gists on the conflict within the human condition, providing the sort of synthesized anthems that the blues obsessed 21st Century DEPECHE MODE no longer delivered. For one of the album's extras on the Undo variant, MARSHEAUX contributed a brilliant electro disco remix of 'Crash'.
From the CD album 'We Collide' – KUCD004
---
NIKONN Sunday (2006)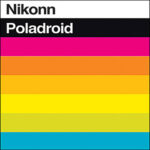 Although a cult success in Greece via his power pop outfit MIKRO, Nick Bitzenis wanted an outlet to express some of his more soundtrack based ideas… enter NIKONN. His beautiful solo debut album 'Poladroid' opened with 'Sunday', a rich chill out tapestry in the vein of MOBY featuring expansive synths, soothing vocoder and the exquisite vocals of Maria Papadopoulou. Incidentally, 'Poladroid' sold out its original KUCD005 run and was reissued as an 'SX70 Edition' with bonus material in 2013 while NIKONN's work has appeared on 'CSI: Miami' and numerous bar compilations.
From the 2CD album 'Poladroid – SX70 Edition' – CDUN05
https://www.facebook.com/undonikonn
---
ESTE Ready For Love (2007)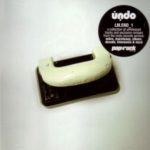 While 'Ready For Love' was actually a Eurodisco hit from the film 'Deep End' featuring the Greek actress and Playboy model Maria Korinthiou on lead vocals, the song appeared on a CD compiled by Undo Records that was given away free with domestic music magazine 'Pop+Rock' in Spring 2007. Breathy and highly alluring, the mysterious connection that enabled 'Ready For Love' to be included was that ESTE turned out to be Bitzenis and Geranios' production wing FOTONOVELA in disguise!
From the CD compilation album 'Undo LM.End_1' (V/A) – MPH049
https://www.facebook.com/maria.korinthiou.official.Fan.Page
---
MIKRO Kalinihta (2007)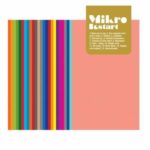 Originating from Greece's other big city Thessaloniki, MIKRO were noted for their catchy uptempo party anthems. 'Kalinihta' from their fifth album 'Restart' perfectly captured the imminent conclusion of a rousing night out with some seductive Greek language vocals by Ria Mazini. 'Restart' was the first Undo release that featured a 'CDUN-' catalogue prefix, reflecting their new distribution deal with EMI Greece. Meanwhile, MIKRO's next album was released by Undo in separate Greek and English CD editions as 'Download' and 'Upload' respectively in 2009.
From the CD album 'Restart' – CDUN07
---
CLIENT Zerox Machine (2008)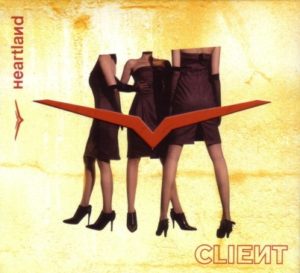 By 2007, CLIENT had left Mute Records and had secured a new European deal with Out Of Line for their third album 'Heartland'. In 2008, Undo licensed the album for the Greek and Cypriot markets. 'Zerox Machine' was a futuristic pop cover of the cult ADAM & THE ANTS favourite that was simultaneously glamorous, cold, emotional and sexy. In a touring tie-in which also saw MARSHEAUX sign to Out Of Line for the rest of Europe while Undo developed a close friendship with lead singer Client B aka SARAH BLACKWOOD that continues to this day.
From the CD album 'Heartland' – CDUN09
---
KID MOXIE Selector – Fotonovela remix (2009)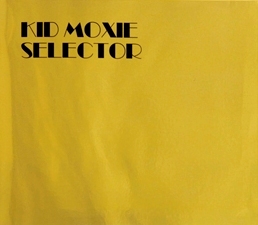 KID MOXIE is the musical project of stunning LA based actress Elena Charbila whose film career has seen her appear alongside Al Pacino and Malcolm MacDowell. Prior to her current cinematic phase on songs like 'The Bailor', her first album 'Selector' dabbled in what Charbila termed "Gutter Pop". For the Greek physical edition of the release, FOTONOVELA took the title track and imagined 'Are Friends Electric?' reworked as an electro disco track for one of the bonuses while MARSHEAUX remixed 'Medium Pleasure'.
From the CD album 'Selector' – CDUN11
http://www.facebook.com/kidmoxie
---
RED BLOODED WOMEN You Made Your Bed (2009)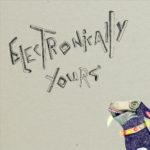 'Electronically Yours' was a compilation that gathered a number of the new synthesizer acts such as HIDDEN PLACE, TECHNOLOGIC and TIGER BABY. A trio of feisty ladies with a vibrancy in their passion for pop with an edgy synthetic sound not heard before in the world of the girl group, RED BLOODED WOMEN were like GIRLS ALOUD produced by Daniel Miller. 'You Made Your Bed' was a satirical look at the IKEA generation's relationships. The electronic bassline wass octave shift heaven carried by a throbbing sequence and beat!
From the 2CD compilation album 'Electronically Yours' (V/A) – CDUN14
https://myspace.com/redbloodedwomenmusic
---
MARSHEAUX Radial Emotion (2009)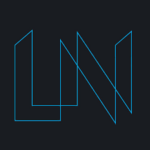 With two albums to their name, Marianthi Melitsi and Sophie Sarigiannidou delivered on their promise with their most accomplished work to date in 'Lumineux Noir'. 'Radial Emotion' with its infectious chorus and vibrant syncopated beats almost stole the show on an album which also included some of MARSHEAUX's best songs like 'Sorrow', 'Breakthrough', 'Summer', 'So Far' and 'Exit'. The innovative packaging for 'Lumineux Noir' consisted of a perforated black box that needed breaking to access the CD… thus, many fans bought one to play and one to display!
From the CD album 'Lumineux Noir' – CDUN16
https://www.facebook.com/marsheaux
---
ROCKETS IN A COMA You In Me (2009)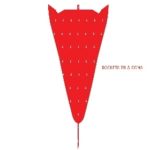 ROCKETS IN A COMA's striking front woman Elektra first came to prominence as a guest vocalist on FOTONOVELA's 2008 debut 'Mistakes Are Good'. With her feisty vocal style coupled with musical partner Java Kid's eclectic production style, the duo delivered a mutant strain of dominatrix electro rock disco with hints of MIKRO, THE CURE and GOLDFRAPP. This was wonderfully showcased on their first single 'Psycholover' and 'You In Me'. But despite these sexily provocative overtures, Elektra has since effectively retired from music in order to raise a family.
From the CD album 'Square Strawberries' – CDUN17
http://www.undorecords.com/RocketsInAComa.html
---
TAREQ Mosquito (2010)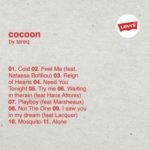 Greco Jordanian vocalist TAREQ was a member of TECH SOIR who released their only album 'Dark Room' on Undo in 2007. So it was not a total surprise when his solo debut appeared on the label in mid-2010. The relaxed but pacey drum 'n' pop of 'Mosquito' was enhanced by a charming vocal croon that was not that different from INXS' Michael Hutchence. Indeed, the parent album 'Cocoon' featured a cover of 'Need You Tonight' to further substantiate the link. TAREQ's second album on Undo entitled 'Fish' came out in 2013.
From the CD album 'Cocoon' – CDUN24
http://www.facebook.com/Tareqdisco
---
OMD Green (2010)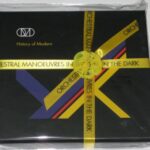 'Green' was a demo from the solo phase of OMD that Andy McCluskey wrote with Stuart Kershaw and sounded like a ploddy rock ballad. Taking 'Almost' as a reference point with its white noise-like cymbal, Paul Humphreys reworked the track with a classic but contemporary electronic feel that became one of the highlights of 'History Of Modern'. For its Greek release, Undo put the standard album into a lavish box with a bonus remix EP and ribboned it with a unique OMD wax seal.
From the 2CD+DVD boxset 'History Of Modern' – CDUN25
---
ROLLA SCAPE featuring MARSHEAUX Heaven Is Real (2011)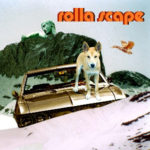 MARSHEAUX found themselves in funky disco mode on this guest appearance with ROLLA SCAPE, a pseudonym of K.BHTA, an Athens based Australian electronic musician. While the wispy vocal tones of Marianthi Melitsi are unmistakeable, the repetitive and sparse dance flavour of 'Heaven Is Real' augmented by rhythm guitar is quite unlike anything else in the MARSHEAUX catalogue and an enjoyable diversion away from their more obvious synthpop sound.
From the CD album 'Rolla Scape' CDUN28
https://www.facebook.com/pages/Rollascape/148634268497058
---
MIRRORS Somewhere Strange (2011)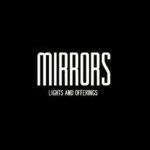 A unity of art and technology, MIRRORS were the perfectly modern take on the Synth Britannia era. The outstanding 'Somewhere Strange' was possibly the most euphoric and roaring train ride since NEW ORDER's 'Temptation' with a hypnotic assault of propulsive blips and cacophonies of percussive noise. Undo's special 2CD release of 'Lights & Offerings' chronicled the album and the brilliant B-sides. The Undo arrangement led to singer James New contributing the brilliant 'Our Sorrow' and 'Romeo & Juliet' on FOTONOVELA's 'A Ton Of Love' in 2013.
From the 2CD album 'Lights & Offerings' – CDUN31
http://mirrorsofficial.bandcamp.com/
---
LIEBE Flamingo Nights (2012)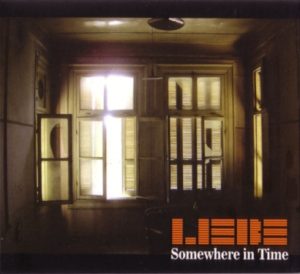 With the spectre of Moroder and the slight, unorthodox vocal vibe of PULP's Jarvis Cocker looming, the Thessaloniki based electro duo LIEBE borrowed an Italo style reminiscent of PET SHOP BOYS but added an extra sense of tongue-in-cheek. Also fusing elements of THE HUMAN LEAGUE to their highly immediate sparkling disco sound, the first single from the 'Somewhere In Time' album, 'Strangers' was a radio success in their home country while 'Flamingo Nights' took their uplifting retro euphoria even further.
From the CD album 'Somewhere In Time' – CDUN34
---
VIENNA Rendez-Vous Sur La Mer Noire (2013)
VIENNA were a cult French synth act who were led by Odile Arias, best known for being Martin Gore's girlfriend at the time when the iconic DEPECHE MODE '101' documentary was filmed. Lively and sublime with an almost Middle eastern derived melody, 'Rendez-Vous Sur La Mer Noire' was originally released in 1984 as the B-side to their debut single 'Say You Love Me (Tu As Juré)'. VIENNA captured a promising Gallic electro sound that never got fully realised back in the day. But in Undo's first retrospective product, they were rescued from obscurity in this lavish boxset.
From the 4CD boxset 'History 1984-1991' – BXCDUN39
http://www.undorecords.com/ViennaComilationBox.html
---
FOTONOVELA feat SARAH BLACKWOOD Justice (2013)
The concept of FOTONOVELA's sophomore offering 'A Ton of Love' was to produce a supreme electronic record featuring vocalists from all stages of classic synthpop as a homage to the genre. Andy McCluskey was the first to come on board but the resultant song 'Helen Of Troy' turned out so well that it ended up on OMD's 'English Electric'! Undeterred, the duo recruited MARSHEAUX, KID MOXIE, MIRRORS and SARAH BLACKWOOD who took FOTONOVELA onto a cloudier but enjoyable hitchhike through the North West of England with her feisty contribution to 'Justice'.
From the CD album 'A Ton Of Love' – CDUN46
---
SAD DISCO Beat (2014)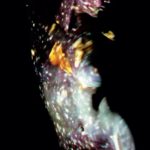 "If Dimitris Biniaris and Theod Kopoul hadn't formed SAD DISCO, they would probably hate each other" said their enlightening press release. Creative tension can be a positive thing in music, so with interests as disparate as heavy metal, post-punk and err… sad disco, the duo set about making music that was like "the sound echoing in your head while you are walking away from a club". With hints of THE PRESETS and CUT / COPY, the grooving disco lento on 'Beat' provides an appropriate backing for the introvert melancholy of Binaris' high register vocals.
From the vinyl LP 'Sad Disco' – LPUN47
https://www.facebook.com/saddisco.official
---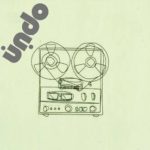 For further information on Undo Records and their online shop, please visit www.undorecords.com
https://www.facebook.com/undorecords/
https://twitter.com/undorecords
https://www.instagram.com/undorecords/
---
Text by Chi Ming Lai
8th September 2014, updated 20th December2020