One of the great scene debates runs as follows… what's better? The John Foxx or Midge Ure era incarnations of ULTRAVOX?
This is as idiotic as the Fish versus Steve Hogarth debates that rage (and they do rage) amongst MARILLION fans or the similar GENESIS camps that exist around lead singers.
It's akin to comparing apples to oranges and without the front man leaving these bands, we would have been denied spectacular bodies of work and long careers from all concerned which would potentially have been cut shorter. And yes I include Phil Collins in this, bite me…
There is however a "what might have been?" surrounding John Foxx and ULTRAVOX, with or without the exclamation mark. Had he stayed with the band beyond 'Systems of Romance', what would it have sounded like? A continuation of the 'Systems' sound or something more like the imperious 'Metamatic'? With the release of 'Howl'
, the fifth album under the guise of JOHN FOXX & THE MATHS, we get an idea of what could have been.
The big news is that Foxx and his Maths collaborators Benge and Hannah Peel are joined by former ULTRAVOX guitarist Robin Simon. Simon appeared with The Maths at the Roundhouse in 2010 so this has been a while coming and it arrives in snarling upfront style with the opener 'My Ghost', with its stripped down punky intro morphing into a familiar Foxx effected vocal performance, all underpinned by an insistent rhythm track. On the playout, we get swooping synths under a simple but effective guitar solo.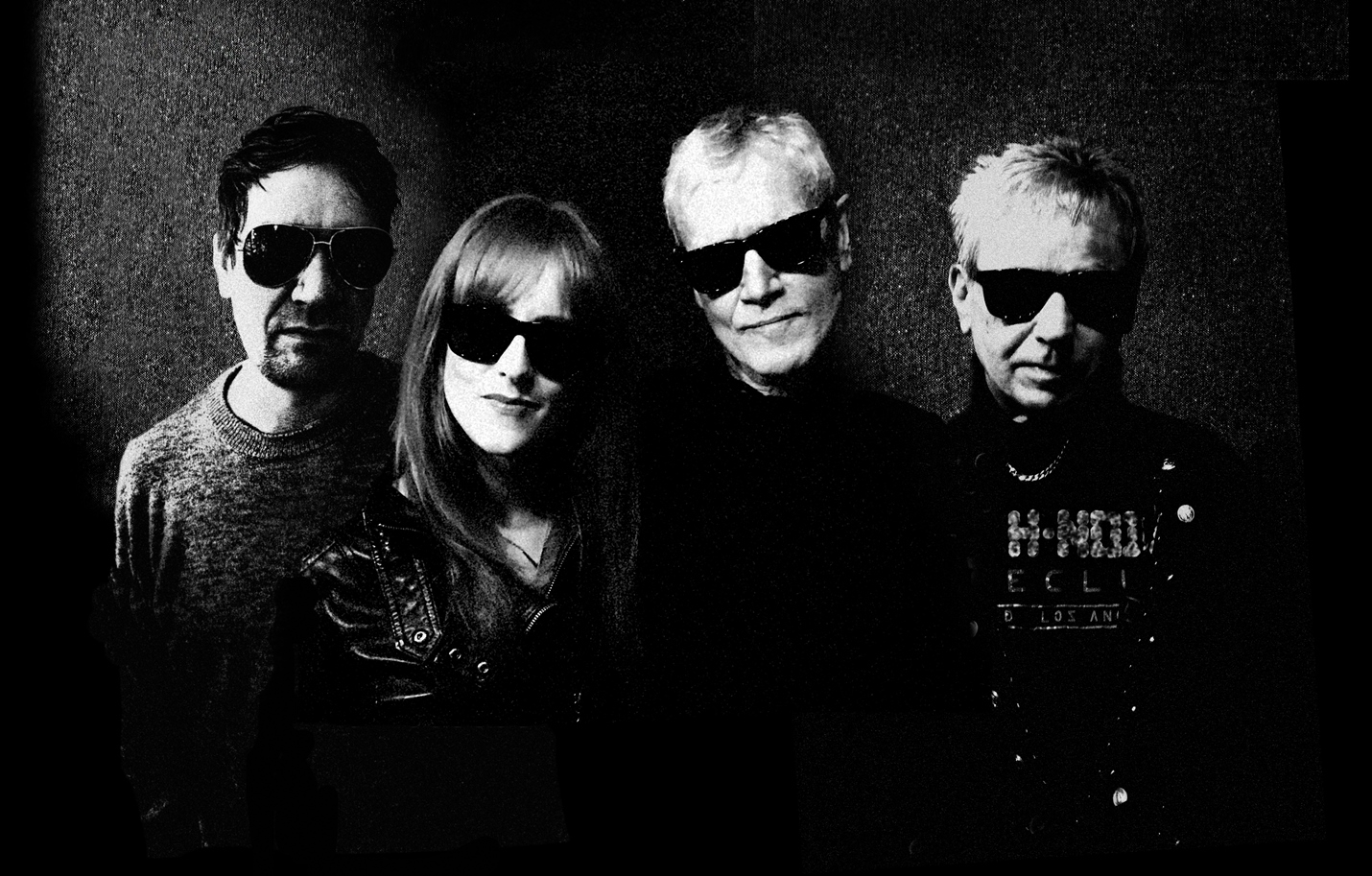 One of the key contributions Simon brings to the table is what Foxx terms as "Demolition Intercision" and this is shown to its fullest on the title track 'Howl'.
Recorded in one take which left everyone "standing on their chairs", the tortured, swooping playing harks back to the songs like 'Slow Motion' and 'Dislocation' in the way it interplays with the synths and Foxx's voice.
"Born in the middle of a storm" sings Foxx and this is appropriate as his guitarist whips up a hurricane of noise which at all times remains musical.  Hannah Peel is given room to shine on the next track, 'Everything Is Happening At The Same Time', a psychedelic electronic number that appears owes a more than a little to a certain BEATLES song. Given current events, the message of this track is all the more prescient. "we have to choose between the clowns and the fools…" bemoans the lyrics… quite…
'Tarzan & Jane Regained' (a contender for title of the year) and 'The Dance' tread familiar sonic territory for the Maths which is not to say they are not good songs, in fact 'The Dance' is in places a beautiful shimmering piece of electronica.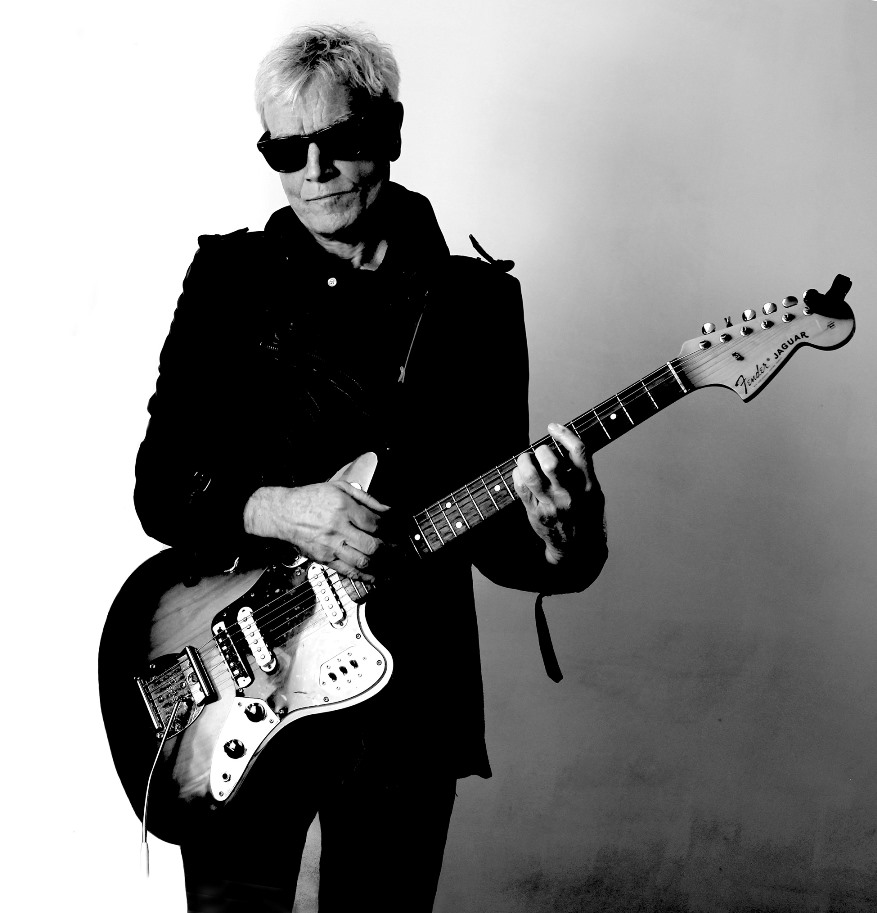 'New York Times' doesn't outstay its welcome and features some great drum programming. As stated above these are not bad songs, it's just these three central tracks are bookended by the sonically more interesting 'stuff'.
'Last Time I Saw You' reintroduces Simon's more upfront guitar work. In the press release, Foxx compares it to violence and it can be at times shocking but also "…a true delight".
On this and the opening cuts, the almost visceral at times fretwork married to the electronics is not what one would expect from a band leader that is in his five decade as a performer.
This is however the key to John Foxx, he always does the unexpected and doesn't allow himself to be pigeonholed. As happy to release an ambient work as he is a straightforward 'pop' album or indeed to walk away from music altogether, he really is someone that deserves wider recognition. That said, one feels the artist himself would be uncomfortable with that.
Keeping the best to last, closer 'Strange Beauty' is possibly the best thing JOHN FOXX & THE MATHS have ever done, an electronic ballad that puts the plodding attempts at similar by bigger bands to shame. Benge's production on this really does merit his bandmate's claim that he is this generation's Conny Plank.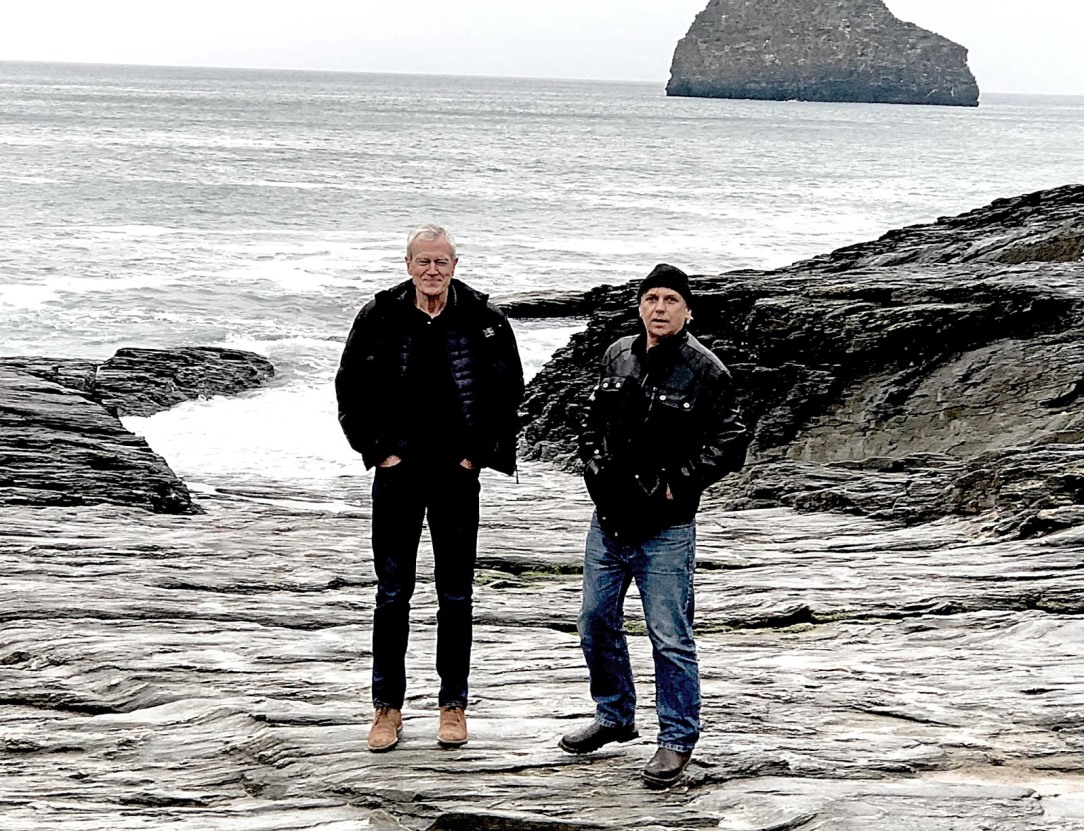 Across this release there is a musicality to the production that is missing from many modern electronic works. The shear fury in places of Robin Simon's playing could have just been noise at the hands of a lesser, knowing producer but here it is given room to shine. As a closer, this track more than any other points towards that might have been.
Once again John Foxx has shown how to remain relevant in these modern times. ELECTRICITYCLUB.CO.UK has never hidden its love of the man's prodigious body of work and 'Howl' reinforces that further.
At a time when Moog are handing out 'Innovator' awards to artists as a purely marketing tool, we should be thankful that performers like John Foxx continue to push their own boundaries instead of playing it safe. I can't wait to hear what he does next.
---
'Howl'
is released by Metamatic Records on 24th July 2020 as a CD and yellow vinyl LP, pre-order from https://johnfoxx.tmstor.es/
https://www.facebook.com/johnfoxxandthemaths/
https://twitter.com/foxxmetamedia
https://johnfoxx.bandcamp.com/
---
Text by Ian Ferguson
15th July 2020