Released in the Autumn on Vince Clarke's Very Records, 'The Colour of Terrible Crystal' is the third album release by ALKA.
Named after a quote from anarchist philosopher Peter Lamborn Wilson's vast study of angels, the long player is the work of Philadelphia-based musician Bryan Michael.
While 'The Colour of Terrible Crystal'
is musically eclectic, it differs from his other ALKA work in that a pop element is omnipresent, a quality that can perhaps be attributed to the presence of Vince Clarke who assists on co-production and programming.
This is particularly evident on the beautifully vocoder rich 'Melancholy Lasts' which comes over like Giorgio Moroder doing 'Moments In Love' as a love theme for a 'Midnight Express' remake. But to say this is album is pop as in ERASURE would be misleading; 'Betablockers' takes in some of ORBITAL's rhythmic experimentation before 'Over Hills And Vales' exhibits avant minimalism in the vein of Stockhausen.
The artful 'Collusion' recalls Brian Eno around his 'Another Green World' period before the beat loops kick in, accompanied by a pleasing female vocal. Cut from the opposite end of the electronic spectrum, the stuttering backbone that accompanies the blips and blops of 'Questlore' is unsettling yet the track is strangely listenable, especially when it enters a melodic synth phase that is wholly unexpected.
Talking of unexpected, 'Truncate' goes full-on electro-funk and could be mistaken for LES RYTHMES DIGITALES. Then there's the beautiful cinematic beauty of 'Piece' and the slightly more dramatic overtures of 'Collusion'.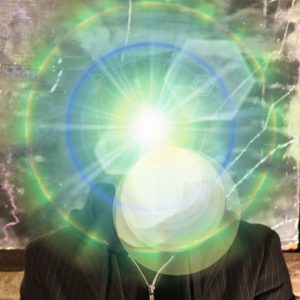 'Wrong Side Up' adds some percussive noise to the palette before the closing oddball number 'We Are Free Forms' does what it says on the tin with warbles of hypnotic synthbass incongruously combined with an angelic soprano.
As far as modern instrumental based albums go, 'The Colour Of Terrible Crystal' is much more accomplished and inventive than say 'MG' and successfully avoids the clichés found within predominantly wordless sub-genres like EDM and Synthwave.
---
'The Colour of Terrible Crystal'
is released by Very Records as a download, CD available from http://veryrecords.com/shop/
https://www.facebook.com/buryn/
---
Text by Chi Ming Lai
26th December 2017