Loudness Contour Modifiers
In a far more productive year than 2014, many electronic music veterans returned to the fold in 2015 with their first new albums for many years.
There were plenty of releases from independent acts too, with Nordic Europe being a particularly strong territory once again.
45 quality songs made the shortlist and were eventually whittled down to 30. So mention must be made of ALICE IN VIDEOLAND, ANALOG ANGEL, BEBORN BETON, BECKY BECKY, CAMOUFLAGE, CLUB 8, ELECTROGENIC, EURASIANEYES, ME THE TIGER, HANNAH PEEL and SIN COS TAN who all released recordings in 2015 that would have easily made the listing in less competitive years such as 2012 and 2014. Even DURAN DURAN's disappointing 'Paper Gods' yielded one decent track in 'Face For Today', but one swallow doesn't make a summer.
So the decision has been made; with a restriction of one song per artist moniker, this alphabetical list comprises tracks released in physical formats, or digitally as purchasable or free downloads during the calendar year. Here are ELECTRICITYCLUB.CO.UK's 30 SONGS OF 2015…
---
A-HA She's Humming A Tune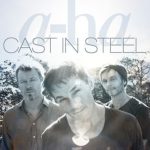 Having played what appeared to be their farewell concert at the Oslo Spektrum in December 2010, A-HA reunited in a relaxed manner that recalled their days as a fledgling band. On 'She's Humming A Tune', there were hints of 1986's 'Scoundrel Days' in a lower key with sweeping synths, bottle neck six string and live drums moulding the chilling soundscape with that exquisite Nordic allure. 'Cast In Steel' was the antithesis of the misguided EDM blow-out that DURAN DURAN attempted on 'Paper Gods'
Available on the album 'Cast In Steel' via Universal Music
---
BLACK NAIL CABARET Satisfaction
Feeling gloomy? Then take heed of the advice from BLACK NAIL CABARET and "Don't be sad! Don't be whiney!" – this brooding slice of Gothtronica was the lead single from the Hungarian duo's second album 'Harry Me, Marry Me, Bury Me'. Laden with a delicious synth bassline like DEPECHE MODE reimagined for a Weimar Cabaret set piece and topped with eerie string machine, 'Satisfaction' was the duo's best individual offering to date. The pair also made a worthy impression opening for CAMOUFLAGE.
Available on the album 'Harry Me, Marry Me, Bury Me' via Basic Unit Productions
http://www.blacknailcabaret.net/
---
BLANCMANGE Useless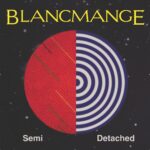 From Neil Arthur's first BLANCMANGE album without long time bandmate Stephen Luscombe, 'Useless' was a brilliant hybrid of BRIAN ENO circa 'Here Come The Warm Jets' with LCD SOUNDSYSTEM. "It's about anyone who thinks they might be useless" said Arthur, "This song is about that whole idea that we're all flawed and you're 'useless as you are'… there are just times when you think 'f*cking hell, I couldn't organise a p*ss up in a brewery' or that whole thing about confidence".
Available on the album 'Semi Detached' via Cherry Red Records
---
CAMOUFLAGE Count On Me
Although launch single 'Shine' indicated it was business as usual, as hinted at with the title, CAMOUFLAGE's long awaited long player 'Greyscale' was their most mature artistic statement yet. The mellow and warm 'Count On Me' saw Marcus Meyn duet with Peter Heppner of WOLFSHEIM fame. The lush blend of vocals and atmospherics showcased two of Germany's most highly regarded electronic acts at their best.
Available on the album 'Greyscale' via Bureau B
http://www.camouflage-music.com/
---
CHVRCHES Clearest Blue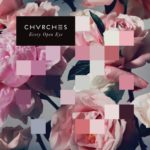 CHVRCHES stuck to the synthpop template of their debut and delivered what LITTLE BOOTS, LA ROUX, and LADYHAWKE and HURTS all failed to do… a decent second album! The propulsive four-to-the-floor action of 'Clearest Blue' shows how far CHVRCHES developed. Although not unlike an amalgam of 'Gun' and 'Science / Visions', 'Clearest Blue' is even more accomplished, wonderfully held in a state of tension before WHACK, there's a dynamic surprise that recalls the classic overtures of Vince Clarke.
Available on the album 'Every Open Eye' via Virgin Records
---
RODNEY CROMWELL Black Dog
RODNEY CROMWELL is Adam Cresswell, formally of ARTHUR & MARTHA. 'Black Dog' recalled the pulsing post-punk miserablism of SECTION 25 and was embellished some Hooky styled bass. Cresswell said: "It's all broadly linked to experiences in my life over the last ten years; themes of love, loss, depression, redemption". As with NEW ORDER's 'Temptation', despite the inherent melancholy, there was light at the end of the tunnel that made 'Black Dog' a most joyous listening experience.
Available on the album 'Age Of Anxiety' via Happy Robots
---
DAYBEHAVIOR Cambiare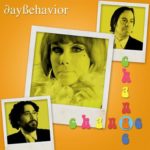 Utilising her Italian heritage, DAYBEHAVIOR's lead singer Paulinda Crescentini gave a suitably alluring performance on 'Cambiare', the B-side of the Swedish trio's single 'Change'. Remixed to poptastic effect, the joyous yet melancholic tune took the best elements of Italo disco with an expression of sorrow and happiness that recalled imperial phase PET SHOP BOYS. With a catchy chorus and seductive topline, Linguaphone language lessons were never this much fun…
Available on the single 'Change' via Graplur
---
DESTIN FRAGILE Run Away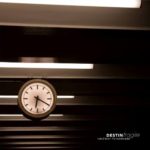 An offshoot of Swedish EBM veterans SPETSNAZ, DESTIN FRAGILE are a very different animal with hints of CAMOUFLAGE and DEPECHE MODE in their sound. 'Run Away' opened their 'Halfway To Nowhere' opus, an album which some observers have hailed as one of the best of 2015. Featuring a fine vocal from Pontus Stålberg resembling MESH's Mark Hockings, this is what modern synthpop should be like; pop music with synths and melody as well as dynamic synth solos.
Available on the album 'Halfway To Nowhere' via Dark Dimensions
https://www.facebook.com/destin.fragile.pop
---
EAST INDIA YOUTH Carousel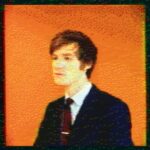 EAST INDIA YOUTH's debut 'Total Strife' pointed towards William Doyle's potential to pen sublime pop, and with the follow-up 'Culture Of Volume', this was more than realised. But the album's centrepiece was 'Carousel'. Imagine the start of OMD's 'Stanlow' reworked during BRIAN ENO's sessions for 'Apollo: Soundtracks & Atmospheres'. With no percussive elements and over six minutes in length, Doyle gave a dramatic vocal performance resonating in beautifully crystalline melancholy.
Available on the album 'Culture of Volume' via XL Recordings
---
EMIKA My Heart Bleeds Melody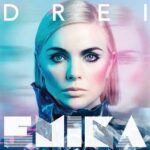 Berlin-based EMIKA is one of the dark horses of the UK electronic scene. A combination of her classical training, Czech heritage and use of modern technology has made for a provoking, brooding sound that has attained critical acclaim over the last few years. From her third album, helpfully named 'Drei', 'My Heart Bleeds Melody' was its highlight, a concoction of intricate pulsing layers and solemn detachment that provided a captivating listening experience.
Available on the album 'Drei' via Emika Records
---
FFS P*ss Off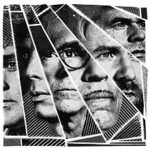 FFS proved collaborations do work. A total triumph, 'P*ss Off' was possibly the album's most outstanding number. With the vibrancy of 'Kimono My House' and 'Propaganda' era SPARKS, there were plenty of jaunty ivories and camp vocal theatrics in the vein of classics like 'Something For The Girl With Everything' and 'BC'. "It's inexplicable" they all growled as the multi-track phrase of "HARMONISE" kicked in! A total joy, 'P*ss Off' was the ultimate two fingered art school pop anthem.
Available on the album 'FFS' via Domino Records
---
WOLFGANG FLÜR Cover Girl – The Ninjaneer Mix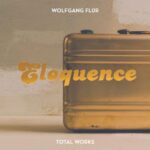 One of the highlights in Herr Flür's DJ sets has been The Ninjaneer Mix of 'Cover Girl', a swirling synthpop track that the former KRAFTWERK percussionist has described as 'The Model MkII'. He said: "Her story goes on and unfortunately shows her going downhill. She had bad experiences with drugs, alcohol and other things so had to dance in night clubs for earning money at least. A true story, a bad life… that's sometimes the way how super models are knitting their career"
Available on the album 'Eloquence' via Cherry Red Records
---
JOHN GRANT featuring TRACEY THORN Disappointing
JOHN GRANT's adventure into a solemn electronic template on 'Pale Green Ghosts' not only won him a BRIT Award nomination too. Meanwhile his collaboration with HERCULES & LOVE AFFAIR showed he understood the disco as well. 'Disappointing' combined the two approaches and added some funk for an enjoyable Bowie meets YAZOO styled workout. In a song full of surprises, not only was there the presence of slap bass, but there was the dulcet tones of EVERYTHING BUT THE GIRL's Tracey Thorn too.
Available on the album 'Grey Tickles, Black Pressure' via Bella Union
---
GWENNO Calon Peiriant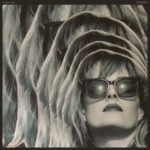 GWENNO's Welsh and Cornish heritage has allowed her to develop a unique brand of lo-fi electronica. Her full-length Welsh language debut 'Y Dydd Olaf' came out on Peski Records in October 2014. Now reissued in 2015 by Heavenly Recordings, GWENNO has deservedly gained an increased profile for her music. With beautiful, traditionally derived melodies placed in a spacey yesterday's tomorrow setting, the spacey 'Calon Peiriant' was one of the more immediate delights on offer from a wonderful album.
Available on the album 'Y Dydd Olaf' via Heavenly Recordings
---
IAMX Happiness
Depression despite apparent material success has been an ongoing lyrical theme for Chris Corner as IAMX. And with 'Happiness'
, his craving for a mind to be free of bad news, negative influences and jealousy was countered with his line of "Everywhere hypocrisy!" as pulsing arpeggios kicked in for the final third's gentle but drama laden climax. Highly poignant in the current economic and political climate, Corner's move from Berlin to Los Angeles certainly did his music no harm.
Available on the album 'Metanoia' via Caroline International
---
JEAN-MICHEL JARRE & VINCE CLARKE Automatic Parts 1 + 2
The French synth maestro's first album for since 'Teo & Tea' in 2007 was an opus entitled 'Electronica 1 – The Time Machine' featuring collaborations with TANGERINE DREAM, JOHN CARPENTER, LITTLE BOOTS, MASSIVE ATTACK among many. But the two part 'Automatic' with VINCE CLARKE was the highlight, taking in the best of the tune based elements of both artists while not letting one party dominate. VCJMJ was certainly a more artistically realised proposition than the polarising techno of VCMG!
Available on the album 'Electronica 1: The Time Machine' via Columbia Records
---
KID KASIO Full Moon Blue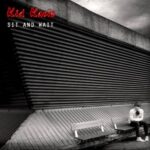 "Whether I release it in 2013 or 2016, it's still going to sound like 1985!" said KID KASIO main man Nathan Cooper. A man whose is plainly honest about where his influences lie, his love of classic synthpop permeates throughout his work. Now imagine if DEPECHE MODE was fronted by Nik Kershaw instead of Dave Gahan? With 'Full Moon Blue', that musical fantasy became fully realised with a clever interpolation of 'Two Minute Warning', one of Alan Wilder's songwriting contributions from 'Construction Time Again'.
Available on the album 'Sit & Wait' via Kid Kasio
---
KITE Up For Life
Despite having been around since 2008, Swedish synth duo KITE have tended to be overlooked internationally. But Nicklas Stenemo and Christian Berg's wonderfully exuberant array of sounds and rugged, majestic vocals deserve a much larger audience. Issuing only EPs and never albums, KITE's most recent release 'VI' opened with the magnificent progressive electronic epic 'Up For Life'. The passionate and sublime first half mutated into a beautifully surreal journey of VANGELIS-like proportions for the second.
Available on the EP 'VI' via Progress Productions
https://www.facebook.com/KiteHQ
---
MACHINISTA The Bombs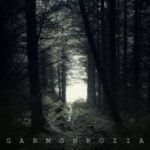 The syncopated electro disco feel of 'The Bombs', one of the highlights from MACHINISTA's second album came almost by accident. Instrumentalist Richard Flow remembered: "Actually the first version of 'The Bombs' had a completely different rhythm in the drums. I actually did get stuck with this song and I wasn't happy at all about the music. Once I did change the bass drum to a simple 4/4, I was back on track again. Most of the sounds from the original version I did keep, so perhaps a simple 4/4 bass drum mixed with the sounds for this original rhythm created this 'disco' feel…"
Available on the album 'Garmonbozia' via Analogue Trash Records
http://www.machinistamusic.com/
---
MARSHEAUX Monument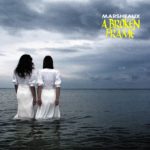 A worthy of re-assessment of DEPECHE MODE 'A Broken Frame' has been long overdue and MARSHEAUX have certainly given a number of its songs some interesting arrangements. Their version of 'Monument' borrowed its bassline from latter day DM B-side 'Painkiller'. Combined with some wispily resigned vocals, it provided a tense soundtrack that could be seen as metaphoric commentary on the economic situation in Greece. It's not often that cover versions are better than the originals, but this is one of them.
Available on the album 'A Broken Frame' via Undo Records
---
METROLAND (We Need) Machines Without Romance
METROLAND's second album 'Triadic Ballet' was a triumphant electronic celebration of the Bauhaus, art movement led by Walter Gropius. Gropius theorized about uniting art and technology and on the B-side of its launch single 'Zeppelin', METROLAND worked towards the 21st Century interpretation of that goal. Now imagine if GARY NUMAN had actually joined KRAFTWERK in 1979? Then the brilliantly uptempo '(We Need) Machines Without Romance' would have surely been the result.
Available on the EP 'Zeppelin' via Alfa Matrix
http://www.metrolandmusic.com/
---
MURICIDAE Away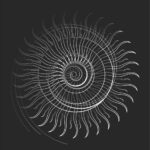 Studio legend John Fryer has been busy and the project that perhaps harks closest to THIS MORTAL COIL is MURICIDAE. Featuring the exquisite vocals of Louise Fraser, she and Fryer apparently "met on the beach searching for mermaids"… the sea is very much the visual theme for their music, with Fryer cultivating "sonic sculptures to musically embody the exquisite Muricidae Shell itself". The tranquil beauty of 'Away' captures a shimmering soundscape that compliments Fraser's plaintive lament.
Available on the EP 'Tales From A Silent Ocean' via Muricidae Music
https://www.facebook.com/muricidaemusic
---
NEW ORDER Plastic
After the guitar dominated proceedings of the last few NEW ORDER albums, Bernard Sumner promised a return to electronic music for the Mancunians' first album of new material without estranged founder member and bassist Peter Hook. That was certainly delivered on with 'Plastic', a full-on throbbing seven minute electro number mixed by Richard X with blippy echoes of 'Mr Disco'. Dealing with the issue of superficiality, it declares "this love is poison, but it's like gold"… yes, beware of anything plastic and artificial!
Available on the album 'Music Complete' via Mute Artists
---
KARIN PARK Stick To The Lie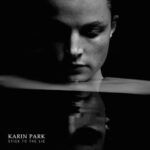 In 2015, the Norge domiciled Swedish songstress' KARIN PARK finally released her fifth album, the profanity laden fifth 'Apocalypse Pop'. While less harsh in sound to some of the other tracks on the long player, 'Stick To The Lie' was no less angry. The most overtly synthpop track on the collection, this accessible yet emotive song was one of the highlights on a collection that affirmed KARIN PARK's place in modern electronic pop.
Available on the album 'Apocalypse Pop' via State Of The Eye
---
PURITY RING Begin Again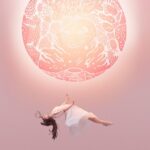 With CHVRCHES having borrowed PURITY RING's electro template and pushed it into the mainstream, the direction taken on the Edmonton duo's sophomore album 'Another Eternity' was going to be watched with interest. Certainly it was more focussed than its predecessor 'Shrines'. Still utilising glitch techniques, booming bass drops and Corin Roddick's rattling drum machine programming, the album's best song 'Begin Again' made the most of Megan James' sweet and dreamy voice.
Available on the album 'Another Eternity' via 4AD Records
---
SISTA MANNEN PÅ JORDEN All The City Lights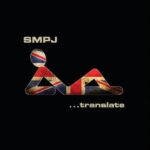 Sweden's SISTA MANNEN PÅ JORDEN (translated as "The Last Man on Earth") are led by Eddie Bengtsson, best known for his work with S.P.O.C.K and PAGE. The themes of space travel and Sci-Fi are regular lyrical gists and while all of SMPJ's songs are voiced i Svenska, Bengtsson opened up his Vince Clarke influenced synthpop to the English language in 2015 with the 'Translate' EP. Brilliantly produced, 'All The City Lights' (a version of his 2014 single 'Stadens Alla Ljus') was its highly enjoyable opening gambit.
Available on the CD EP 'Translate' via SMPJ
http://www.moonbasealpha.space/
---
SUSANNE SUNDFØR Delirious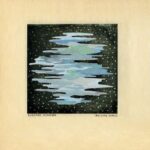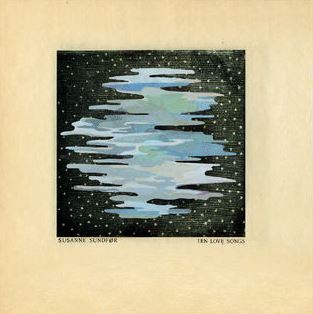 SUSANNE SUNDFØR and her acclaimed 'Ten Love Songs' album developed on the electronic focus of its predecessor 'The Silicone Veil'. With an eerie, droning intro with echoes of THE WALKERS BROTHERS' 'The Electrician', 'Delirious' thundered with some fierce electronics bolstered by dynamic orchestrations like THE KNIFE meeting DEPECHE MODE. It captured love as a reluctant battle of the emotions while our heroine announced with emotive resignation "I'm not the one holding the gun".
Available on the album 'Ten Love Songs' via Sonnet Sound
---
TRAIN TO SPAIN Passion – Machinista Club mix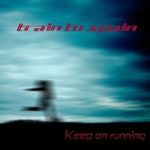 TRAIN TO SPAIN's developing brand of uptempo, energetic pop utilises classic synthesizer sounds in the vein of Vince Clarke coupled to a metronomic rhythm structure akin to the 1985 'Philip Oakey & Giorgio Moroder' album. Coming over like LANA DEL REY fronting YAZOO, Wigeborg's cooingly vulnerable vocals on 'Passion' let rip over a suitably complimentary electronic backbone from Rasmusson, while a superb remix by MACHINISTA added some beefy gothic disco goodness.
Available on the download single 'Keep On Running' via Sub Culture Records
---
TREGENZA The Partisan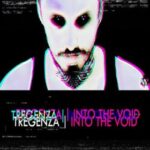 Manchester based Ross Tregenza is an experienced hand having co-written 'Diaries Of A Madman' with Dave Formula and Steve Strange when he was a member of VISAGE II in 2007. He surprised electronic music audiences with a Spartan cover of 'The Partisan', a song made famous by LEONARD COHEN. While many may despair at the very mention of the droll Canadian, his work has strong parallels with many Gothic veined musical forms, especially with this harrowing tale of fighting for La Résistance.
Originally from the EP 'Stolen Thunder', alternate version available on the album 'Into The Void' via Tregenza Music
https://www.facebook.com/tregenzamusic
---
VILE ELECTRODES Captive In Symmetry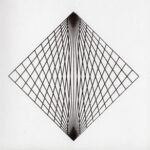 On VILE ELECTRODES' mesmerising 'Captive in Symmetry', "Filmic" is indeed a very apt description with the booming synth bass motif possessing echoes of the 'Twin Peaks' theme tune 'Falling'. As beautiful sequences, eerie strings and Anais Neon's hauntingly alluring vocals take hold, it all comes over like a dreamboat collaboration between JULEE CRUISE and OMD that could easily be considered for use in the proposed revamp of the surreal North American drama.
Available on the EP 'Captive In Symmetry' via Vile Electrodes
http://www.vileelectrodesco.uk/
---
Text by Chi Ming Lai
9th December 2015