Vinyl still holds a special affection with the emotional attachment given to a piece of music captured on bit of plastic almost unparralled.
So here are 30 synth friendly obscure alternatives from the era when vinyl was king, which for whatever reason, have been lost in the mists of time.
These are great but obscure singles and album tracks from places as far flung as Australia, Japan and Canada that were overlooked at their time of release in the UK, but which all deserve critical reappraisal.
Please note that acts who nearly made it but have since been featured on ELECTRICITYCLUB.CO.UK like B-MOVIE, BLUE ZOO, DRAMATIS, THE FALLOUT CLUB, FATAL CHARM, FIAT LUX, PAUL HAIG, HARD CORPS, ROBERT MARLOW, THE MOOD, OUR DAUGHTER'S WEDDING, VICE VERSA, VIENNA and WHITE DOOR have not been included on this list. The songs are listed by year and then in alphabetical order…
---
PLASTIC BERTRAND Tout Petit La Planète (1978)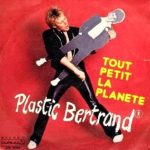 Although best known for his pseudo-punk hit 'Ça Plane Pour Moi', the Belgian BILLY IDOL recorded this superb electronic Eurodisco single with vocoders galore that would have done GIORGIO MORODER, CERRONE and SPACE proud. A bit hit in Greece, 'Tout Petit La Planète' featured a template that would be later borrowed by many Italo disco records, PET SHOP BOYS and KELLY OSBOURNE. Incidentally, fellow Belgians TELEX released their own robotic cover version of 'Ça Plane Pour Moi' shortly after.
Available on the album 'Greatest Hits'
via Horvergnugen Records
http://www.plasticbertrand.com
---
DALEK I Destiny (1980)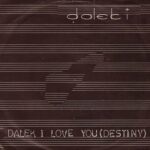 Pre-OMD, the synth duo on The Wirral was DALEK I LOVE YOU. However, by the time their debut album 'Compass/Kum'pas' was released, OMD were already having hits and keyboards man Dave Hughes left to join their live band. Shortening their name, 'Destiny' was their most accessible song with a precise KRAFTWERK percussive appeal, while Alan Gill's vocals were eccentrically nasal. Hughes left OMD to form GODOT featuring vocalist Kevin Hartley who later then joined the fully named DALEK I LOVE YOU!
Available on the album 'Compass/Kum'Pas'
via Mercury Records
http://www.discogs.com/artist/Dalek+I
---
DIE DORAUS & DIE MARINAS Fred Vom Jupiter (1981)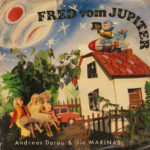 The project of German musician Andreas Dorau, 'Fred Vom Jupiter' was a quirky curio released as a single in the UK by Mute, created during a project week at the Otto-Hahn-Gesamtschule in Hamburg. The then 16 year-old Dorau composed the music while fellow students Natalia Munoz Valderrama, Nicole Kahl and Birgit Mensur provided the lyrics about a "very attractive and also very muscular" Kosmonaut; the vocals came from a quintet of teen and pre-teen school girls during a far more innocent time in history!
Available on the album 'Hauptsache Ich – Retrospektive 1981-2014'
via Bureau B
https://www.facebook.com/andreasdorau/
---
FOX Electro People (1981)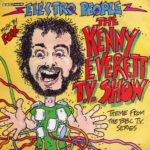 FOX were Kenny Young and kooky Australian singer Susan Traynor aka Noosha Fox. They had numerous hits like 'S-S-S-Single Bed' but disbanded in 1977. The pair reunited for 'Electro People', written as the theme music for 'The Kenny Everett Show' which came over like a quirky Middle Eastern flavoured synthpop take on ALTERED IMAGES in a tribute to Synth Britannia; altogether now: "Ultra-Human-Depeche Mode-Tubeway-Kraftwerk-Soft-Manoeuvres-Gary-Orchestal-Army-Duran-League"!
Available on the album 'Images '74-'84'
via Cherry Red
https://www.discogs.com/artist/356308-Fox-3
---
IPPU DO Time Of The Season (1981)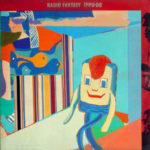 The success of the band JAPAN gave a number of opportunities for Japanese musicians to show off their talents. One was Masami Tsuchiya of IPPU DO whose eccentric wailing guitar style coupled with German electronic influences caught the attention of David Sylvian who invited him to join JAPAN for their final tour. 'Time Of The Season' is a brilliant pentatonic take on the old ZOMBIES hit with mad warbling vocals and frantic percussion to produce a startlingly original cover version.
Available on the album 'Essence: The Best of'
via Sony Music Japan
http://lifeintokyo.net/familytree_tsuchiya.html
---
MATHÉMATIQUES MODERNES Disco Rough (1981)
Comprising of Claude Arto and Edwige Belmore, the pair emerged from the Parisian club scene with their arty nouveau music. On 'Disco Rough', pulsing synthseizers and almost spoken staccato vocals were punctuated by unusual  stabs of sax. Their only album 'Les Visiteurs Du Soir' fused filmic strings and brass sections with electronic backing and baroque melodies. Sadly both Arto and Belmore have passed away, but have left their mark via Gallic tinged duos STEREO TOTAL and MISS KITTIN & THE HACKER.
Available on the album 'Les Visiteurs Du Soir'
via Celluloid Records
https://www.discogs.com/artist/45920-Mathématiques-Modernes
---
JAH WOBBLE, JAKI LIEBEZEIT & HOLGER CZUKAY How Much Are They? (1981)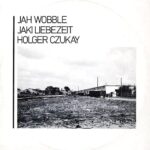 Although dominated by PUBLIC IMAGE LIMITED refugee Wobble's full-on bass, his icy synth flourishes alongside Czukay's chattering beatbox and Dictaphone were essentials to the wonderful machine dub of 'How Much Are They?' while Liebezeit added some abstract avant garde trumpet. Originally featuring on the 'Trench Warfare' EP, the music was dedicated to JOY DIVISION's Ian Curtis and a fitting instrumental celebration of his enigmatic aura, as well as the sadly recently departed Liebezeit and Czukay.
Available on the album '12" 80s Alternative'
(V/A) via UMC
---
E.M.A.K. Filmmusik (1982)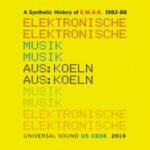 E.M.A.K. stands for Elektronische Musik Aus Köln and was a technology based sound project by Kurt Mill and Matthias Becker using a similar visual aesthetic on their artwork to NEU!  Using strict motorik rhythm programming and incessant pulsing sequences, 'Filmmusik' was a fine example of the instrumental blueprint of Michael Rother and Klaus Dinger synthesized for the new decade. This template was later borrowed by SIMPLE MINDS on 'Androgyny' and ORBITAL on 'Pants'.
Available on the album 'A Synthetic History Of'
via Soul Jazz Records
http://www.discogs.com/artist/EMAK
---
PETER GODWIN Images Of Heaven (1982)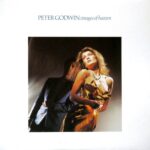 A member of the group METRO, Peter Godwin was well placed for success as a regular visitor to The Blitz Club and mate of MIDGE URE who produced his debut solo single 'Torch Songs For The Heroine'. 'Images Of Heaven' was a big potential hit single with chunky synths and dominant Simmons drums from ULTRAVOX's Warren Cann. Despite not reaching the charts, Godwin had his bank balance enhanced in 1983 when DAVID BOWIE covered his song 'Criminal World' on the 'Let's Dance' album.
Available on the album 'Images of Heaven'
via Phoenix Recordings
http://www.facebook.com/PeterGodwinFans
---
IGNATIUS JONES Like A Ghost (1982)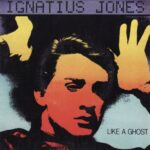 Despite Australian Top 5 success as lead singer of JIMMY & THE BOYS, IGNATIUS JONES went solo and released 'Like A Ghost'. Sounding like GARY NUMAN lost in the Outback,  the song was written by Steve Kilbey of THE CHURCH whose 'Walking Under The Milky Way' later appeared on the 'Donnie Darko' soundtrack.  He also recorded a cover of Jules Shear's 'Whispering Your Name' which was a hit for Alison Moyet in 1994. Latterly, Jones directed the closing ceremony of the 2000 Sydney Olympics.
Originally released as a single by WEA Records, currently unavailable
http://www.discogs.com/artist/Ignatius+Jones
---
LEISURE PROCESS Love Cascade (1982)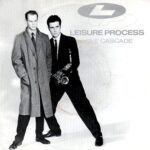 Featuring Ross Middleton and Gary Barnacle with production by Martin Rushent, 'Love Cascade' is the missing link between PETE SHELLEY and THE HUMAN LEAGUE.  The vocals are virtually unintelligible as the clattering LinnDrum, pulsing synths, squawky guitar and sax merge together for a cool dancefloor friendly tune that's full of the decadent spirit of the times. LEISURE PROCESS released three more singles on Epic Records before splitting.
12 inch version available on the album 'Retro: Active Vol 5'
(V/A) via Hi-Bias Records Canada
http://www.discogs.com/artist/Leisure+Process
---
POEME ELECTRONIQUE The Echoes Fade (1982)
The project of David Hewson, POEME ELECTRONIQUE was very much a family affair, as it also involved brother Les Hewson  plus cousins Julie Ruler and Sharon Abbott. The spacey synthpop coupled to a vocal template crossing GRACE JONES and ABBA caught the ear of John Peel. Returning in 2007, the material they recorded back in the day was finally issued, while members of the combo also appeared as part of Anglo-German collective TWINS NATALIA who released an album 'The Destiny Room' in 2014.
Available on the album 'The Echoes Fade'
via Hwesonics
http://www.poeme-electronique.com/
---
SANDII &THE SUNSETZ  Living On The Front Line (1982)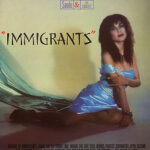 Another Japanese act who got a leg up from David Sylvian was the beautifully voluptuous Sandii O'Neale and her band of men THE SUNSETZ whose first album together 'Heat Scale' was produced by Haruomi Hosono of YELLOW MAGIC ORCHESTRA. Opening for JAPAN on their final tour in 1982, this dreamily percussive ditty featured Sylvian's lyrics and vocals; when he harmonised with Sandii's KATE BUSH-like tones, it was the ultimate marriage of West and East, both wonderfully cultured and coutured!
Available on the album 'Immigrants' via Alfa Records Japan
---
BOX OF TOYS I'm Thinking Of You Now (1983)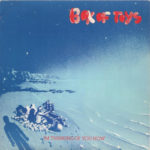 Like a cross between their Merseyside neighbours OMD and CHINA CRISIS, BOX OF TOYS were mix of synths and woodwinds with a prominent percussive attack. The majestic vocals have almost an English choir boy quality and dominate the track. A strange romantic warmth comes across with images of meadows, forests and blue skies. Its moody follow up 'Precious In The Pearl' almost 34 years on now sounds like the prototype version of MIRRORS!
Originally released as a single by Inevitable Records, currently unavailable
http://music-isms.blogspot.com/2008/01/box-of-toys-3d-light-1982-1986.html
---
CARE My Boyish Days (1983)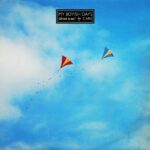 WhenTHE WILD SWANS split, two thirds formed the basis of THE LOTUS EATERS while its singer Paul Simpson teamed up with ECHO & THE BUNNYMEN producer Ian Broudie. Combining heavily strummed acoustic guitars with strong synthesizer melodies and melancholic vocals, 'My Boyish Days' had a very traditional feel despite the incumbent technology. But the duo split before their debut album was completed. Simpson reformed THE WILD SWANS while Broudie eventually became THE LIGHTNING SEEDS.
12 inch version available on the album 'Diamonds & Emeralds'
via Camden/BMG Records
http://music-isms.blogspot.com/2007/12/care-singles-1983-1984.html
---
ENDGAMES Love Cares (1983)
The success of ABC and HEAVEN 17 heralded a new age of technologically enhanced blue-eyed soul. One band with aspirations in that field were ENDGAMES. The Glawegian combo had European support slots with HOWARD JONES, DEPECHE MODE and EURYTHMICS in their time. 'Love Cares' was like a funky CHINA CRISIS walking into the recording sessions of 'The Lexicon Of Love'. By pure coincidence, singer David Rudden had a passing resemblance to CHINA CRISIS' Gary Daly!
Originally released as a single on Virgin Records, currently unavailable
https://www.discogs.com/artist/50709-Endgames
---
MATT FRETTON It's So High (1983)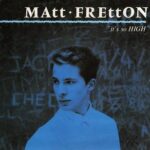 Fans of DEPECHE MODE's post Vince Clarke pop period may remember a skinny lad in a pink suit who was their support act through 1983 to 1984. 'It's So High' was a catchy tune 6/8 time featuring a strong synth bassline, big band brass and backing vocals by Eddi Reader. Alas, Fretton was dropped by Chrysalis after two more singles despite getting a Smash Hits front cover. He became a classical music promoter, but sadly took his own life in 2013 following the tragic passing of his partner Sussie Ahlburg.
Originally released as a single by Chrysalis Records, currently unavailable
https://www.discogs.com/artist/86051-Matt-Fretton
---
INDIANS IN MOSCOW Miranda (1983)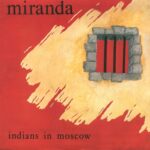 Led by the vivacious Adele Nozdar, INDIANS IN MOSCOW were a kind of TRANSVISION VAMP with synths. 'Miranda' was a macabre tale about a psychotic girl murdering her criminally minded father. A crisp production came from Nigel Gray who worked with THE POLICE and SIOUXSIE & THE BANSHEES. An irritating-to-the-point-of-catchy synth portamento combined with Adele's ghoulish scream provided a unique if polarising take on electronic pop.
Available on the album 'Indians in Moscow'
via Planet Of Sound
http://www.indiansinmoscow.com
---
THE LOTUS EATERS You Don't Need Someone New (1983)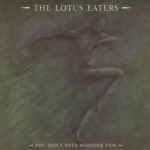 'You Don't Need Someone New' was neither a hit nor originally included on THE LOTUS EATERS' debut album 'Sense Of Sin'. More synth dominated than 'The First Picture of You', it was produced by Alan Tarney who went on to work his magic on A-HA's 'Take On Me' and 'The Sun Always Shines On TV'. With hints of CHINA CRISIS, this was wonderfully light and even came in a picture disc with a real flower pressed into it! But the band wanted a purer sound and dropped Tarney as producer.
Available on the album 'No Sense Of Sin'
via Cherry Red Records
---
MARTHA Light Years From Love (1983)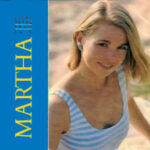 The stunning Martha Ladly was more than just a pretty face; she was a musician, vocalist, artist and designer. Following her stints with MARTHA & THE MUFFINS, ASSOCIATES and doing paintings for Peter Saville's NEW ORDER sleeve artwork, she teamed up with fellow Canadian Brett Wickens on this charming pop tune that echoed THE HUMAN LEAGUE's 'Open Your Heart'. Peter Hook provided his distinctive melodic six-string bass and dynamic production came from Steve Nye.
Originally released as a single by Island Records, currently unavailable
http://samemistakesmusic.blogspot.com/2009/01/charmed-life-of-martha-ladly_22.html
---
RATIONAL YOUTH Holiday In Bangkok (1983)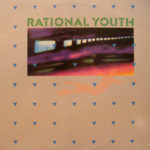 The classic RATIONAL YOUTH line-up of Tracy Howe, Bill Vorn and Kevin Komoda gained acclaim for their 1982 debut album 'Cold War Night Life', which became one of the biggest-selling Canadian independent albums at the time and secured a deal with Capitol Records. However, Vorn left to continute his university studies, but contributed synth programming to this typically overwrought warning about the dangers of drug running. By 1985's 'Heredity' though, RATIONAL YOUTH was effectively a Howe solo project.
Originally released on the EP 'Rational Youth' by Capitol Records, re-recorded version available on the album 'Heredity'
via Capitol Records
---
SEONA DANCING More To Lose (1983)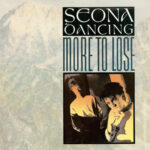 Pre-fame Ricky Gervais with his university pal Bill McRae came up with a pretentious name, donned New Romantic togs and delivered the kind of stereotypical synthpop that was being satirised by 'Not The None O'Clock News'. While it's not exactly the most original work of the period, it is fared well in the tuneage department and became a cult favourite on US college radio! Comedian Paul Merton later sarcastically remarked to Gervais on 'Room 101': "DAVID BOWIE's nicked all your stuff!"
Extended Mix available on the album 'Retro: Active Vol 5'
(V/A) via Hi-Bias Canada
---
S.P.K. Metal Dance (1983)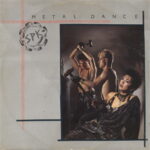 'Blue Monday' met EINSTÜRZE NEUBAUTEN in this electronic metal bashing extravaganza featuring vocals by Sinan Leong. Robotic sequencers and found objects were both equally prominent in the mix of 'Metal Dance'. Much more musical than their German counterparts, this group of Aussies named after the radical Marxist group Sozialistisches Patientenkollektiv provided a danceable interpretation of musique concrete and collapsing new buildings. Stark and scary!
Available on the album 'Trevor Jackson Presents Metal Dance'
(V/A) via Strut Records
https://www.facebook.com/SPKindustrial/
---
EYELESS IN GAZA Sunbursts In (1984)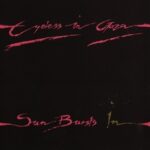 Nuneaton's artful musical duo of Martyn Bates and Peter Becker described their music as "veering crazily from filmic ambiance to rock and pop, industrial funk to avant-folk styles". Always more of a cult proposition, 'Sunbursts In' was EYELESS IN GAZA's most commercial offering, sounding like a cross between prime TEARS FOR FEARS and OMD. A synthetic brass riff compliments a strong if nasally vocal, driven by a stuttering drum machine sound.
Available on the album 'The Cherry Red Vintage Collection'
on Cherry Red Records
---
THOMAS LEER International – Global Mix  (1984)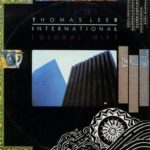 Leer was a reluctant electro pioneer who first came to prominence in 1978 with 'Private Plane'. A song called 'International' was its B-side but this was a completely different composition altogether. 'International' appeared to be a pleasant song about jetsetting, but was actually a social commentary about the trafficking heroin across the continents, telling of "travelling across the world, selling it to boys and girls… a secret compartment holds the Chinese white".  He later formed ACT with Claudia Brücken.
Available on the album: 'Scale Of Ten'
via BMG Records
---
BILL NELSON Acceleration – US Remix (1984)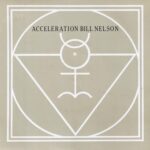 The former BE BOP DELUXE guitarist took an early interest in synths and drum machines after going solo and while he always had the legacy of DAVID BOWIE hanging over him, he was a fine exponent of the E-Bow, a device which could sustain a guitar note infinitely. This allowed solos to merge in with electronics without standing out in a clichéd rockist manner. 'Acceleration' was his energetic flirtation with the dancefloor and benefited from this US remix by John Luongo who worked with BLANCMANGE.
Available on the album 'Chimera'
via UMC
---
VITAMIN Z Circus Ring (1985)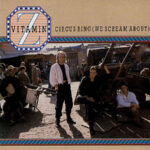 TEARS FOR FEARS and A FLOCK OF SEAGULLS had demonstrated that a rock guitar oriented sound seasoned by modern electronics could do wonders across the Atlantic on MTV. Sheffield's VITAMIN Z were one of the bands who showed some spark, 'Circus Ring' sounding like a cross between TEARS FOR FEARS and ICEHOUSE. A support slot with Midge Ure raised hopes of success but it was not to be. However, vocalist Geoff Barradale now manages ARCTIC MONKEYS!
Available on the album 'Rites Of Passage'
via Renaissance Records USA
http://pages.interlog.com/%7Edolphind/vitz.html
---
PSYCHE The Saint Became A Lush (1986)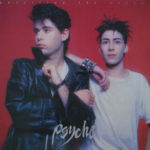 Hailing from Ontario, darkwavers PSYCHE comprised of brothers Darrin and Stephen Huss who  were one of the main trailblazers for independent electronic music in North America. The magnificent sweeping blip drama of 'The Saint Became A Lush' was probably the pinnacle of their creative partnership with a suitably detached vocal performance from the older sibling. Stephen sadly passed away in 2015 but Darrin Huss, now based in Germany, continues as PSYCHE with Stefan Rabura.
Available on the album 'Unveiling The Secret'
via Artoffact Records
---
TWO PEOPLE Heaven (1987)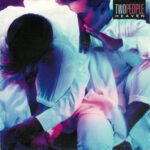 An earlier single 'Mouth Of An Angel' had been produced by Martin Rushent, but TWO PEOPLE's sound was more typical of a conventional duo dressed with synths like CHINA CRISIS. 'Heaven' sounded like THE LOTUS EATERS fused with THE TEARDROP EXPLODES. With punchy brass, aspirational lyrics and modern production by Chris Porter, this was a perfect pop song in anyone's ears but failed to catch the imagination of the record buying public despite extensive radio airplay.
Originally released as a single by Polydor Records, currently unavailable
http://www.discogs.com/artist/Two+People
---
WHEN IN ROME The Promise (1988)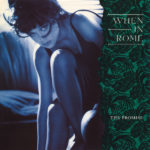 WHEN IN ROME were vocalists Clive Farrington and Andrew Mann with keyboardist Michael Floreale. The oddly styled trio's nearbrush with fame came with 'The Promise', a glorious cross between ULTRAVOX and THE WALKER BROTHERS. It failed to gain a UK chart foothold, but was used in the closing scene and end credits of 'Napoleon Dynamite' in 2004. However, the renewed interest only heightened tensions between the estranged vocal and instrumental factions, with each laying claim to the name…
Available on the album 'When In Rome'
via Virgin Records
https://www.facebook.com/FarringtonMannUK/
---
Text by Chi Ming Lai
14th September 2017