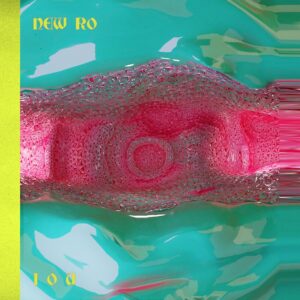 NEW RO is a Helsinki-based singer, songwriter and producer with a cheeky sense of humour that she often vivaciously expresses via her social media.
Known by her mother as Ronja, she released her first music in 2018, beginning with the saucily titled R'n'B pop of 'I Cum'.
With an approach that is melodic, rhythmic and vulnerable, NEW RO released the appropriately spacey 'Kosmos'
EP at the start of 2020, with the title song having a delightful GRIMES approach circa 'Visions'.
Signing to Solina Records, home of VILLA NAH, SIN COS TAN, VON KONOW, THE HEARING and JUNO FRANCIS, NEW RO's new body of work 'i o u'
encapsulates a more dance-oriented direction, celebrating friendship and hedonism.
The opening title song is a fabulously dreamy trance tune with an alluring vocal performance from NEW RO over a throbbing electronic soundscape that engages the mind and the feet. An equivalent artist for reference would be Sweden's LIZETTE LIZETTE who also places techno backbones into an avant pop setting; "I forget myself" she happily declares.
Initially sparser, 'Trickle' enters ROBYN mode and passionately builds into something quite percussive and most of the remaining tracks on this EP follow a similar vibe. With an airy warbling flavour laced with gated voices, '3' explores more Balearic territory.
Meanwhile 'Don't Talk To Me On The Dancefloor It's Really Annoying' visits Detroit via its hypnotic club drive, although it is all given an icy Finnish twist with the surprising addition of kantele! However, 'Everything' closes proceedings with something more abstract and reprises the esoteric side to NEW RO that appeared on 'Kosmos'.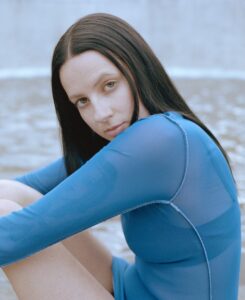 A vintage string machine is thrown into 'Everything' amongst the prominent textural swoops and layers of treated vocals which are aesthetically not far off YELLO collaborator FIFI RONG.
"I wanted to emulate the feeling of hazy and euphoric nights in a great company" said NEW RO, "My friends have inspired this EP and I want to see them dancing to it."
While the title track is the definite stand-out from 'i o u', as was the case on her previous release 'Kosmos', NEW RO has shown promise with her two most recent EPs and ELECTRICITYCLUB.CO.UK awaits with interest as to how she progresses creatively in the future.
---
'i o u'
is released by Solina Records via the usual digital outlets
https://www.facebook.com/longlivenewro
https://www.instagram.com/longlivenewro/
https://www.facebook.com/SolinaRecords
https://open.spotify.com/album/2LDMRexBa1huWFUUh2FgQt
---
Text by Chi Ming Lai
30th June 2020