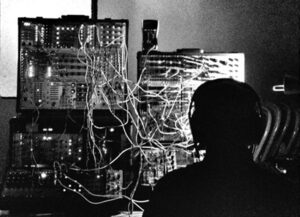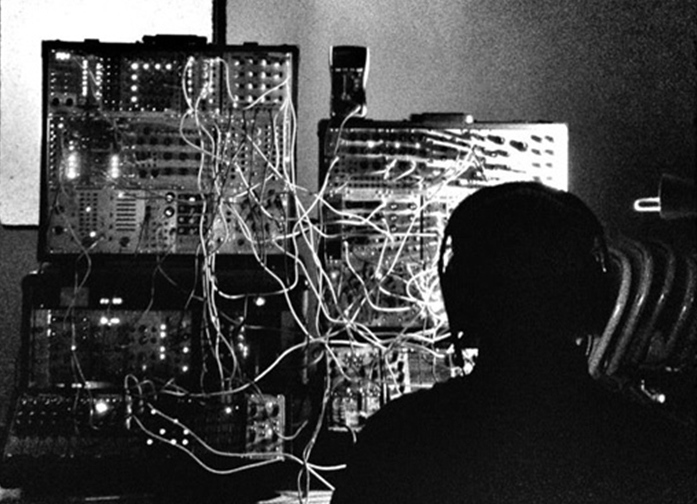 LLOYD COLE & THE COMMOTIONS were the kings of Glum Rock.
But for a 2015 German tour,  Lloyd Cole announced: "I'm calling these shows LIVE ELECTRONICS, and I should be clear here – there will be none of my songs performed, I will not be singing at all, or playing guitar. My instrument will be my modular synthesizer, along with some effects units and maybe a keyboard."
Despite being a purveyor of jangling poetic indie tunes like 'Perfect Skin', 'Rattlesnakes', 'Are You Ready To Be Heartbroken?' and 'Brand New Friend', Cole had actually been experimenting with electronics since 2001's 'Plastic Wood'
and recorded an album 'Selected Studies Vol 1'
with Hans-Joachim Roedelius of CLUSTER in 2013. Released by Bureau B, custodians of the Sky Records back catalogue including works by Michael Rother, Conny Plank and Harald Grosskopf amongst others, there was also a solo instrumental collection entitled '1D Electronics 2012-2014'
.
But Cole has been putting that modular knowhow into a song based format with a charming new synthy single 'Violins'
in which he seems to have turned into OMD! However, not totally alienating his main fan base, guitars make their presence felt amongst all the machinery about two thirds of the way through.
'Violins' is from Lloyd Cole's new album 'Guesswork' which has been self-produced in Massachusetts and mixed by German producer Olaf Opal. Despite reuniting with two former bandmates Neil Clark and Blair Cowan for the first time since 1987's 'Mainstream' long player, 'Guesswork' credits 'synthesizers' and 'programming' rather a lot while the man himself has recently talked of his guitar as "going, going but not quite gone".
As well as referencing CHINA CRISIS and PREFAB SPROUT, Cole has also expressed a love of SUICIDE, ULTRAVOX, PET SHOP BOYS and LCD SOUNDSYSYTEM, while stating that 'Guesswork' is predominantly an electronic album, fashioned from classic and modern keyboard, modular and drum synthesizers with occasional guitar.
Asked whether the remaining songs on 'Guesswork' would be of a similar vein to 'Violins', he replied on Twitter: "No. The instrumentation is similar. Hopefully the songs go together nicely."
While some will not necessarily appreciate Cole's new direction, he has no qualms about the joy of his artistic diversion: "When I was 27, the concept of the washed up older guy seemed very entertaining. Now I'm starting to think that old age could be a lot more fun. Because really what have we got to lose?" 
---
'Violins'
is from the new album 'Guesswork'
released on 26th July 2019 by earMUSIC in CD, vinyl LP and digital formats
https://www.facebook.com/Lloyd.Cole.1961
https://twitter.com/Lloyd_Cole
---
Text by Chi Ming Lai
7th June 2019