Without doubt, Mute Records is one of the most important record labels in the history of electronic music. 
While the early electronic legacy of Virgin Records helped the genre gain its first foothold in the mainstream, the discerning ethos of Mute has maintained its presence in both pop and more experimental fields.
Like many, Mute supremo Daniel Miller began taking an interest in synthesizers as tools for making pop music after hearing KRAFTWERK's 'Autobahn'. The son of Austrian Jewish refugees, he was DJing on the continent after completing his film studies course when he became enthralled by the Kling Klang sound.
He was inspired to make electronic music himself but at the time, the equipment was prohibitively expensive. That all changed with the advent of affordable synthesizers from Japan manufactured by the likes of Korg and Roland.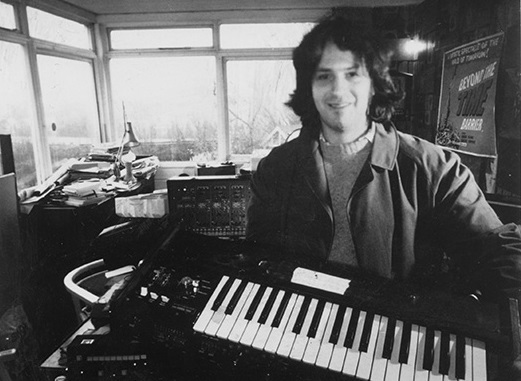 Already a fan of German kosmische scene, his sense of experimentation and an adoption of punk's DIY ethic led him to buying a Korg 700s. Wanting to make a punk single with electronics, he wrote and recorded 'Warm Leatherette' b/w 'TVOD'
for a one-off independent single release in 1978.
He needed a label name and chose 'Mute' after the button that came on the equipment that he had used as a film studies student.
Distributed by Rough Trade, MUTE 001 was a surprise success and thanks to him including his mother's North London home address on the back of the striking monochromatic crash test dummy sleeve, Miller started receiving cassettes from kindred spirits who were keen to explore the brave new electronic world; he realised that a new scene was developing.
Through his connections at Rough Trade, he became aware of former art student Frank Tovey. As FAD GADGET, Tovey recorded 'Back To Nature'
which was issued as MUTE 002 in October 1979. A seminal work that was also critically acclaimed, it helped establish Mute's credentials as a champion of electronic music.
The first album released on Mute was 'Die Kleinen Und Die Bösen'
(translated as 'The Small and The Evil') by German band DEUTSCH AMERIKANISCHE FREUNDSCHAFT (DAF) in March 1980.
Miller had signed them because "they weren't relying on past rock".
The majority of STUMM 1 was recorded with the legendary Conny Plank at the controls of the studio recordings, while the remainder came from tape of a live gig at London's Electric Ballroom.
DAF set the ball rolling in furthering Mute's aspirations, while the Germanic influence continued through into the label's cataloguing system as the album prefix Stumm was the German word for Mute.
Meanwhile, Miller was fascinated about the idea of synthesizers as the future of popular music and conceived a teenage pop group who would use only synths; he called them SILICON TEENS although in reality, this was actually his solo electronic covers project. Something of a novelty, his cover of 'Red River Rock' ended up on the closing credits of the Steve Martin / John Candy comedy 'Planes, Trains & Automobiles' in 1987!
But Miller's dream became flesh and blood when he came across a young quartet from Basildon called DEPECHE MODE. Signed on a handshake 50/50 deal, while the group was a chart success, they fragmented after their 1981 debut album 'Speak & Spell'
. However the remaining trio of Andy Fletcher, Dave Gahan and Martin Gore recruited Alan Wilder, soldiered on and the rest is history. Meanwhile, the departed Vince Clarke went on to further success with YAZOO, THE ASSEMBLY and ERASURE.
With the label's commercial success, Mute were able to back more experimental releases from Germany including the quirky single 'Fred Vom Jupiter' by ANDREAS DORAU & DIE MARINAS, and 'Los Ninos Del Parque' by LIAISONS DANGEREUSES. Mute's business ethos, where money made from record sales allowed acts to develop within a sympathetic creative environment free from interference, proved to be key to its artistic and financial prosperity.
As the label expanded over the years, further signings included EINSTÜRZENDE NEUBAUTEN, NICK CAVE, LAIBACH, WIRE, BOMB THE BASS (through the Blast First subsidiary), INSPIRAL CARPETS, MOBY and GOLDFRAPP. Meanwhile Miller took the ultimate step in his love of German music, acquiring the rights to the music of CAN and becoming the winning bidder for the vocoder used on 'Autobahn' when it came up for auction!
In May 2002, Mute Records was bought by EMI for £23m, although Miller remained as a figurehead and in charge of the company's global activities. The label became the brand for the multi-national's electronic music activities and when KRAFTWERK's back catalogue was finally remastered by EMI, it was released under the Mute banner.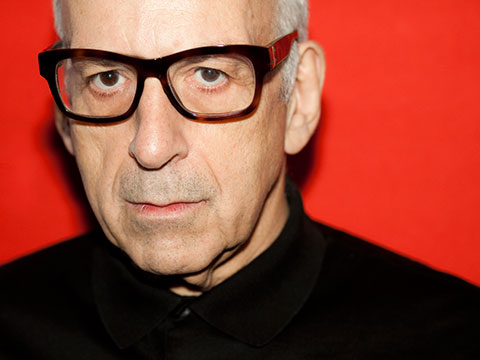 However, with rapid changes occurring within the industry as a result of the new digital marketplace, EMI and Miller reached an agreement in September 2010 to establish a second independently run record label under the name Mute Artists for new acts, while the Mute Records name and rights to the label's archive recordings remained under the control of EMI via its new owners Universal. As owners of their own catalogue, DEPECHE MODE formally ended their association with the label that launched them and signed a lucrative licencing agreement with Sony BMG.
But the Mute story continues with acts such as MAPS and POLLY SCATTERGOOD, while Miller's latest addition to the roster has been NEW ORDER whose new album 'Music Complete'
 will be out on 28th September 2015.
So what twenty albums or EPs best represent Mute's electronic legacy? With a restriction of one release per artist moniker, here are ELECTRICITYCLUB.CO.UK's choices…
---
FAD GADGET Fireside Favourites (1980)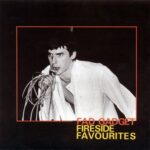 Following the success of singles 'Back To Nature' and 'Ricky's Hand' with a small but loyal fanbase now established, a FAD GADGET album was eagerly anticipated. It came in September 1980 with 'Fireside Favourites' co-produced with Eric Radcliffe and John Fryer. it developed on the minimal industrialism of the singles. The superb 'Coitus Interruptus' was a cynical commentary on casual relationships while the Cold War tensions were documented on 'Fireside Favourite'.
'Fireside Favourites'
was released as STUMM 3
---
SILICON TEENS Music For Parties (1980)
Following the acclaim that was accorded to THE NORMAL, Daniel Miller decided to undertake a new project where rock 'n' roll standards such as 'Memphis Tennessee', 'Just Like Eddie' and 'Let's Dance' were reinterpreted in a synthpop style, with Miller singing like he had a clothes peg attached to his nose. With his inherent shyness, the vehicle he used was SILICON TEENS, a fictitious synth group where several young actors were hired to appear in videos and do press interviews.
'Music For Parties'
was released as STUMM 2
---
YAZOO Upstairs At Eric's (1982)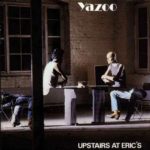 Disillusioned by the pop circus following the singles success of 'New Life and 'Just Can't Get Enough', Vince Clarke departed DEPECHE MODE in late 1981 and formed YAZOO with Alison Moyet. Although they only released two albums, YAZOO's impact was long lasting. The debut 'Upstairs at Eric's' was a perfect union of passionate bluesy vocals and pristinely programmed synthpop. Songs such as 'Only You, 'Don't Go', 'Midnight' and 'Winter Kills' set a high standard but Clarke and Moyet parted ways.
'Upstairs at Eric's'
was released as STUMM 7
---
ROBERT GÖRL Night Full Of Tension (1984)
In a departure from DAF's pioneering electronic body music, drummer Robert Görl lightened up considerably with a solo synthpop record that even had him posing bare chested by a swimming pool on the cover. 'Night Full Of Tension' even featured vocal contributions from EURYTHMICS' Annie Lennox on 'Charlie Cat' and 'Darling Don't Leave Me'. Although not featuring on the original LP, the brooding but accessible single 'Mit Dir' was an electronic cult classic and included on the CD reissue.
'Night Full Of Tension'
was released as STUMM 16
---
ERASURE The Circus (1986)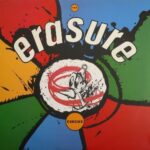 Although success for ERASURE was not instant with debut album 'Wonderland' and its lost single 'Oh L'Amour', the chemistry between Clarke and Bell possessed a special spark. ERASURE toured the college circuit and built up a loyal fanbase, eventually hitting chart paydirt with 'Sometimes'. ERASURE added political commentary 'It Doesn't Have To Be' and 'The Circus' title track, while songs such as 'Spiralling' and 'Hideaway' confirmed they were more than just a great singles act.
'The Circus'
was released as STUMM 35
---
LAIBACH Opus Dei (1987)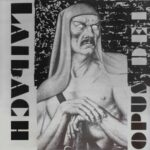 Controversial Slovenians LAIBACH played with Teutonic rhythms and Third Reich imagery, while their unique covers of QUEEN's 'One Vision' and OPUS' 'Life Is Life' indicated they were either ironic art terrorists or possibly, preachers of a dangerous political message. There were accusations of Mute tolerating artists having far right sympathies but with Daniel Miller's Jewish heritage, this was unlikely. Their industrial torture made an impact with 'Opus Dei' and laid the foundations for many including RAMMSTEIN.
'Opus Dei'
was released as STUMM 44
---
MARTIN GORE Counterfeit (1989)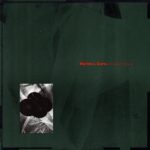 'Counterfeit' allowed Gore to indulge in a mini-album of six covers with varying origins. The emotive traditional standard 'Motherless Child' revealed his love of the Blues while a great version of SPARKS' 'Never Turn Your Back On Mother Earth' was a fitting look back at the eccentric pop that would have fed the young Mr Gore. Reinterpretations of cult artists such as TUXEDOMOON, THE DURUTTI COLUMN and THE COMSAT ANGELS revealed there was a lot more to Gore's record collection.
'Counterfeit'
released as STUMM 67
---
DEPECHE MODE Violator (1990)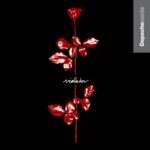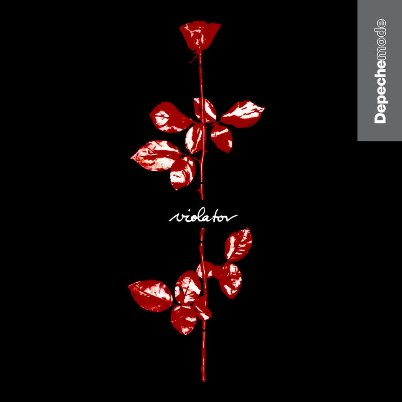 Why is 'Violator' so important and highly celebrated? It is still DEPECHE MODE's most complete and accomplished body of work. It was the classic Fletcher/Gahan/Gore/Wilder line-up firing on all cylinders and at their most happiest as a unit. The end result was four hit singles but also songs such as 'Halo', 'Waiting For The Night' and 'Clean' which were easily their equal. And on 'Blue Dress', Gore's lyrics possessed an honesty that while dark and deviant, still retained a naïve innocence that many could relate to.
'Violator'
was released as STUMM 64
---
NITZER EBB As Is (1991)
'As Is' saw Essex industrialists NITZER EBB at the height of their imperial powers. Although produced by the band, each song was mixed by a different artist or producer. These included Jaz Coleman from KILLING JOKE, producer Flood and MAGAZINE's Barry Adamson. But the best number was 'Come Alive' mixed by Alan Wilder which had the legacy of 'Violator' stamped all over it. Although the subsequent album 'Ebbhead' which was produced by Wilder and Flood, appeared sans 'Come Alive'.
'As Is'
was released as MUTE 122
---
RECOIL Bloodline (1992)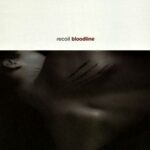 While there had been two EPs '1 + 2' and 'Hydrology' by RECOIL, Alan Wilder's solo sideline to DEPECHE MODE, it wasn't until 1992 that there was a full length album. Entitled 'Bloodline', it featured vocals from NITZER EBB's Douglas McCarthy, Toni Halliday of CURVE and MOBY. Wilder's brooding electronic soundscapes and meticulous production made their presence felt and it was McCarthy's contributions to a cover of THE ALEX HARVEY BAND's 'Faith Healer' that stole the show.
'Bloodline'
was released as STUMM 94
---
MOBY Everything Is Wrong (1995)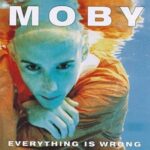 When MOBY was signed by Daniel Miller, he was considered to be a one hit wonder with 'Go' in 1991. His first proper album 'Everything Is Wrong' arrived in 1995. The superb instrumental 'First Cool Hive', the happy hardcore of 'Feeling So Real', the gospel punk of 'All That I Need Is To Be Loved' and the neo-classical 'Hymn' showcased his eclectic tastes. Miller's tremendous foresight turned out to be a wise decision when the unexpected success of 'Play' in 1999 provided a boost in income for Mute.
'Everything Is Wrong'
was released as STUMM 130
---
KOMPUTER EP (1996)
London-based duo Simon Leonard and David Baker began in 1982 as I START COUNTING and then morphed into FORTRAN 5. But as KOMPUTER, they created some heavily KRAFTWERK influenced numbers to make up for the lack of new material from Kling Klang. From their 4 track 'EP', 'We Are Komputer' was their own 'The Robots', while there was also the marvellous tribute to the first female Cosmonaut 'Valentina Tereshkova' which mined 'The Model'.
'Komputer'
was released as MUTE 175
https://komp46.wixsite.com/komputer
---
PEACH Audiopeach (1997)
The concept of PEACH was 'ABBA meets THE KLF'. Released in September 1997, 'Audiopeach' is one of those albums that has been lost in the midst of 'Cool Britannia'. The album's reputation was based on the participation of its two instrumentalists Pascal Gabriel and Paul Statham. Completing PEACH's line-up was singer Lisa Lamb. The album's launch single 'On My Own' was classic pop for the modern era with Lamb's vocal delivery akin to Belinda Carlisle going electro.
'Audiopeach'
was released as STUMM 153
http://www.inspiracy.com/peach
---
ADD N TO (X) Add Insult To Injury (2000)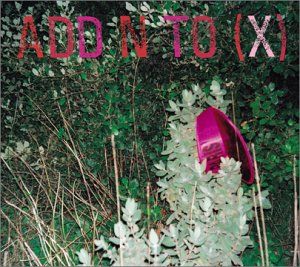 While LADYTRON were using their Korg MS20s making sinewaves in a more pop oriented setting, ADD N To (X) took their MS series synths into more obscure, experimental territory. 'Add Insult To Injury' had one half written / performed by Ann Shenton and Steve Claydon, while the other was written / performed by Barry 7. The wonderful robotic sexual tension of 'Plug Me In' was the highlight while the fun continued with the bouncy 'Adding N To X' and the creepy noise fest of 'Hit For Cheese'.
'Add Insult To Injury'
was released as STUMM 187
---
GOLDFRAPP Felt Mountain (2000)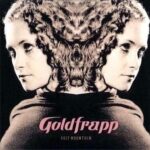 One of Mute's best ever albums, 'Felt Mountain' was a superb introduction to the then electro Weimar Cabaret cinematics of Alison Goldfrapp and Will Gregory. Beginning with the superb 'Lovely Head' with its spine tingling whistle and MS20 assisted banshee wails, the album thrilled with Morricone style widescreen inflections to accompany an ascent to the Matterhorn rather than a trek through a Spaghetti Western. 'Felt Mountain' was a slow burner that was deservedly nominated for the Mercury Music Prize.
'Felt Mountain'
was released as STUMM 188
---
VINCENT CLARKE & MARTYN WARE Spectrum Pursuit Vehicle (2001)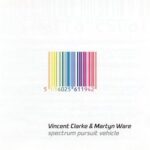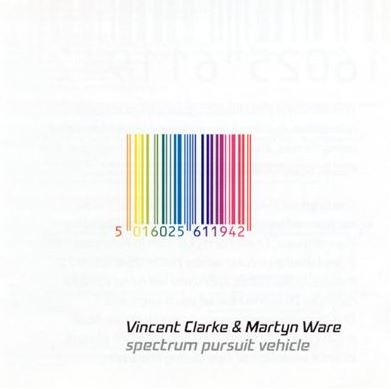 'Spectrum Pursuit Vehicle' was composed in 2000 as part of an art installation where the colours referred to in the titles of the six lengthy pieces were 'programmed to cross fade imperceptibly to create an infinite variation of hue' in a white clothed room. Tracks like 'White – You Are In Heaven', 'Yellow – You Are On A Beach', 'Blue – You Are Underwater' and' Green – You Are In A Forest' were all utilised to full effect with a binaural 3D mixing technique that was best heard using headphones.
'Spectrum Pursuit Vehicle'
was released as STUMM 194
http://www.illustriouscompany.co.uk
---
CLIENT Client (2003)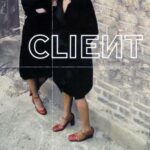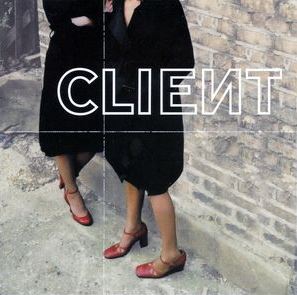 In 2002, DUBSTAR's Sarah Blackwood was recruited to front female synthpop duo TECHNIQUE by Kate Holmes. Somewhere in Leipzig supporting DEPECHE MODE, they became CLIENT and were mysteriously referred to as Client A and Client B in a '1984' inspired Orwellian twist. Signed to Mute via Andy Fletcher's Toast Hawaii imprint, they announced "Client… satisfaction guaranteed… innovate never imitate… we aim to please… at your service" before a "F*** OFF! DON'T TOUCH ME THERE!"
'Client'
was released as TH 003
---
DAVE GAHAN Hourglass (2007)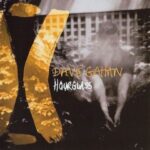 His solo debut 'Paper Monsters' was a disappointment, but Gahan was still finding his feet as a songwriter, becoming more realised on 'Playing The Angel'. His second album 'Hourglass' was better and 'Kingdom' could have made a great DM recording. But in the same way that Mick Jagger's 1984 Nile Rodgers produced solo debut LP having very few takers meant that the ROLLING STONES would continue ad infinitum, would DEPECHE MODE still be going if Mr Gahan's solo career had actually taken off?
'Hourglass'
was released as STUMM 288
---
MAPS Vicissitude (2013)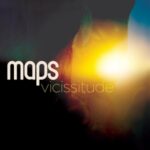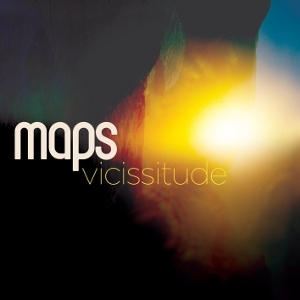 While Mute continues to diversify and experiment, the more esoteric pop aspirations of Mute's synthetic roster continues. MAPS is the vehicle of James Chapman and with a more expansive electronic template, his third album 'Vicissitude' was a selection of very personal songs with a strong melodic backbone. Unafraid to let the instrumental synthesizer elements take a prime role in the overall aesthetic, tracks like 'AMA' and 'You Will Find a Way' put MAPS into the same league as M83 and EAST INDIA YOUTH.
'Vicissitude'
was released as STUMM 354
---
POLLY SCATTERGOOD Arrows (2013)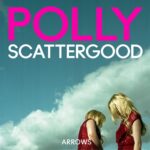 POLLY SCATTERGOOD signalled the more electronic journey of her second album 'Arrows' with the marvellous electro-COCTEAU TWINS twist of 'Wanderlust'. While there were still signs of her folkier roots, synthetic textures and technological trickery were very much part of the action. The sad but driving pop of 'Falling' and 'Subsequently Lost' attracted empathy with Polly World, while the highly emotive 'Miss You' and the dreamy 'Cocoon' displayed her passion and vulnerability.
'Arrows'
was released as STUMM 328
http://www.pollyscattergood.com/
---
Text by Chi Ming Lai with thanks to Simon Helm at Cold War Night Life
23rd June 2015, edited 14th February 2018