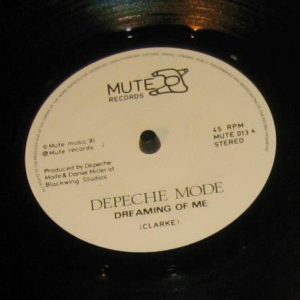 The single is the lifeblood of pop music, serving the purpose of a trailer to an artist's new album or as an entity on its own.
The non-album single first came to prominence with THE BEATLES and THE WALKER BROTHERS, but as rock music in particular got more serious, bands like PINK FLOYD and LED ZEPPELIN looked down on the shorter format, refusing to even release singles and focussing only on albums. With punk and new wave, acts like THE JAM, THE CLASH and SIOUXSIE & THE BANSHEES frequently issued standalone singles, often as a document of developing ideals or even to indulge in the occasional cover version.
But others like IAN DURY & THE BLOCKHEADS saw it as statement of not ripping-off their audience by effectively making them buy the same song twice.
All the singles listed here were released in 7 inch format and not included on any of the artist's original edition albums in the UK. Songs that were singles to promote compilation albums, remix collections or films are permitted, but singles by bands that did not actually get round to releasing a full length album are not included.
So here are ELECTRICITYCLUB'CO.UK's 25 Classic Standalone Synth Singles presented in chronological, and then alphabetical order.
---
FAD GADGET Ricky's Hand (1980)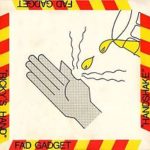 The unsettling second single by former Leeds Polytechnic art student Frank Tovey was a commentary on the dangers of drink driving as "Ricky contravened the Highway Code". Featuring an electric drill alongside assorted synths and industrial rhythms, 'Ricky's Hand'
was not included on the debut FAD GADGET long player 'Fireside Favourites' that came out a few months later, but it helped establish Mute Records' credentials as an early champion of independent electronic music.
Now available on the album 'The Best Of'
via Mute Records
---
JOHN FOXX Miles Away (1980)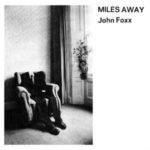 JOHN FOXX's first release after the 'Metamatic' period recalled his twilight years with ULTRAVOX and in particular 'Slow Motion'. Featuring live drums from Edward Case, guitars were replicated by treated layers of ARP Odyssey. While not as fully accomplished as 'Slow Motion', 'Miles Away'
was a worthy transitional recording although where Foxx headed next was the more romantic and band oriented textures of 'The Garden', with former ULTRAVOX guitarist Robin Simon returning to the fold.
Now available on the album '20th Century: The Noise'
via Metamatic Records
---
JAPAN I Second That Emotion (1980)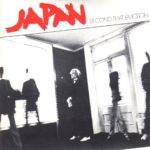 With JAPAN not making any headway in the UK chart singles charts, their manager Simon Napier-Bell felt the only solution was to record a cover version. David Sylvian opted to visit his parents' Motown collection and the song he chose was a lively SMOKEY ROBINSON & THE MIRACLES number. Slowed down and given a more arty Ferry-ish treatment, 'I Second That Emotion'
was not a hit on its original release, but the world belatedly caught up when a remixed reissue reached No11 in 1982.
Now available on the album ''The Very Best Of'
via Virgin Records
---
JOY DIVISION Love Will Tear Us Apart (1980)
With a haunting string line from an ARP Omni, 'Love Will Tear Us Apart'
was the posthumous hit single that documented the relationship turmoil which JOY DIVISION's lead singer Ian Curtis was facing prior to his suicide. The initial attempt at recording had been much faster and tighter, but producer Martin Hannett slowed the band down and suggested Curtis take on a more Sinatra based drawl. The looser end result added further weight and poignancy.
Now available on the album 'Substance'
via Rhino
http://joydivisionofficial.com/
---
GARY NUMAN I Die: You Die (1980)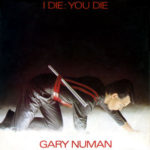 A  statement on his fractious relationship with the press, incessant riffs, flanged guitar and swooping Polymoog provided melody, grit and tension in equal measures. Meanwhile, real drums and a Roland Compurhythm combined to provide a solid but unusual backbone. This fan favourite was not included on the original LP version of 'Telekon', although did feature on the cassette. Numan felt he was giving value to his fans, but casual followers didn't buy the album as a result and it affected wider sales momentum.
Now available on the album 'Premier Hits'
via Beggars Banquet
---
THE BLUE NILE I Love This Life (1981)
'I Love This Life'
was the first recorded offering from THE BLUE NILE and the highly acclaimed esoteric template that later emerged on 'A Walk Across The Rooftops' was already omnipresent. Rawer and more aggressive than songs like 'Stay' and 'Tinseltown In The Rain', this was a fine opening gambit from the enigmatic Glaswegian trio who had met at university. Originally self-released on their own Peppermint Records, the single was picked up by RSO who promptly folded after its re-release.
Now available on the deluxe edition album 'A Walk Across The Rooftops'
via Virgin Records
---
THE CURE Charlotte Sometimes (1981)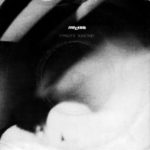 Smothered in ARP Quartet and electronic drums but maintaining the heavy claustrophobic feel of that year's 'Faith' album, the haunting 'Charlotte Sometimes'
co-produced by Mike Hedges was an interim 45 offering prior to the doomfest of 'Pornography'. The band's potential for success now looked like a real threat as The Raincoat Brigade seeked out a successor to JOY DIVISION. But as Robert Smith found his voice, by late 1982 he'd lightened up for the first of THE CURE's fantasy singles, 'Let's Go to Bed'.
Now available on the album 'Staring At The Sea'
via Fiction Records
---
HEAVEN 17 I'm Your Money (1981)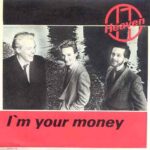 Following the politically charged electro-funk of '(We Don't Need This) Fascist Groove Thang', Martyn Ware and Ian Craig Marsh returned to their roots in THE HUMAN LEAGUE with the more exclusively synth driven 'I'm Your Money'
. The multi-lingual phrases strewn over the bridge highlighted an expanding world market while Glenn Gregory provided commentary on how personal relationships were like business transactions. Often a forgotten HEAVEN 17 single, it has since returned to their live set.
12 inch version now available on the album 'Penthouse & Pavement'
via Virgin Records
---
JON & VANGELIS I'll Find My Way Home (1981)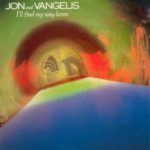 Having scored an unexpected UK hit with the beautiful synth laden 'I Hear You Now', JON & VANGELIS did it again with 'I'll Find My Way Home'
, a song that had not been included on the final tracklisting of their second album 'The Friends Of Mr Cairo'. Anderson's lyrics were almost spiritual while the widescreen sonic backing from his Greek chum complimented the mood. Evangelos Odysseas Papathanassiou himself was about to enter his most high profile period with 'Chariots Of Fire' and 'Blade Runner'.
Now available on the album 'The Friends Of Mr Cairo'
via Polydor Records / Universal Music
https://www.facebook.com/VangelisOfficial/
---
CHINA CRISIS Scream Down At Me (1982)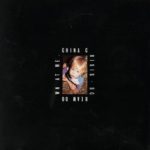 It's strange to think now that when CHINA CRISIS first emerged with 'African & White', they were quite uptempo and percussive, influenced by TALKING HEADS and MAGAZINE. 'Scream Down At Me' was unusual in many respects, being more dynamic than most of the material that featured on their debut album 'Difficult Shapes & Passive Rhythms, Some People Think It's Fun To Entertain'. The single showcased a degree of frantic art funk tension that was never to be repeated by the band.
Now available on the album 'Ultimate Crisis'
via Music Club Deluxe
http://www.facebook.com/pages/China-Crisis/295592467251068
---
THOMAS DOLBY She Blinded Me With Science (1982)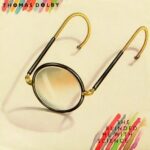 Following the cult success of his debut album 'The Golden Age Of Wireless', THOMAS DOLBY sent up the mad scientist image he had accquired by actually employing a real mad scientist in Doctor Magnus Pyke for his next single. Produced by Tim Friese-Greene, this slice of gloriously eccentric synthpop had been recorded as a non-LP one-off, but its chart success in America led to 'She Blinded Me With Science'
being appended to the album. However, it failed to make the UK Top40 despite being re-issued.
Now available on the album 'The Golden Age Of Wireless'
via EMI Music
---
SOFT CELL What! (1982)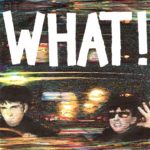 'What!'
effectively bookended Marc Almond and Dave Ball's imperial pop period which had started with 'Tainted Love'. Another song that came via the Northern Soul scene, it was originally recorded by Judy Street and had more than a passing resemblance to 'Always Something There To Remind Me'. The recording was quickly disowned and was to be SOFT CELL's last Top10 single before the duo entered much darker musical territory and on the path to 'Mr Self Destruct'.
Now available on the album 'Non-Stop Erotic Cabaret'
via Phonogram / Universal Music
---
YAZOO The Other Side Of Love (1982)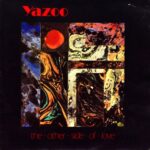 One of the occasional traits of standalone singles was how they were often quickly recorded and rush-released, due to an impending tour or upcoming greatest hits. In the case of YAZOO, it was the latter. One of only three co-writes by Alison Moyet and Vince Clarke, this bright if almost forgettable tune has been described by Moyet as "hateful". However, 'The Other Side of Love'
allowed Clarke to put his newly acquired Fairlight CMI through its paces, while a gospel flavour came from SYLVIA & THE SAPPHIRES.
Now available on the album 'The Collection'
via Music Club Deluxe
---
DURAN DURAN Is There Something I Should Know? (1983)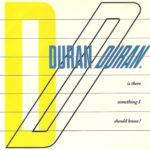 Released in the interim between the 'Rio' and 'Seven & The Ragged Tiger' albums, 'Is There Something I Should Know?'
could be seen as a cynical attempt to ensure DURAN DURAN attained the coveted UK No1 slot. Nick Rhodes made it clear the song was not going to be on the next Duran album while completely different versions featured on each of the 7 and 12 inch formats. One of their most synth laden singles, it featured that dreadfully unforgettable line "You're about as easy as a nuclear war"!
Now available on the album 'Greatest'
via EMI Music
---
THE HUMAN LEAGUE Fascination (1983)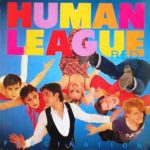 THE HUMAN LEAGUE were in limbo after the departure of producer Martin Rushent from the sessions to record a follow-up to the massive selling 'Dare'. So one of the last songs he worked on was prepared for single release to buy the band some extra time. Subsequently remixed by Chris Thomas, 'Fascination'
featured a charming four way call-and-response vocal while the huge use of portamento on the lead synth line fooled a number of buyers into returning their singles to the shops, thinking it was warped!
Now available on the album 'Greatest Hits'
via Virgin Records
---
KRAFTWERK Tour De France (1983)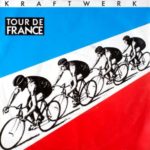 Borrowed from Paul Hindemith's 'Heiter Bewegt – Sonate Für Flöte Und Klavier' composed in 1936, an Emulator was used to synchronise voices and mechanical sounds to a marvellous electronic percussion pattern. 'Tour De France' successfully reinforced KRAFTWERK's credibility within Urban America. But feeling left behind in comparison to THE ART OF NOISE, Ralf Hütter demanded their upcoming 'Technopop' album to be reworked with a Synclavier'; it was a move that ultimately stalled momentum.
Alternate 2003 version now available on the album 'Tour De France Soundtracks'
via EMI Music
---
ROBERT GÖRL Mit Dir (1984)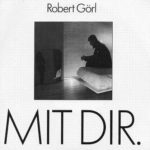 Dark and brooding, the debut single from the DAF drummer became a highly regarded cult classic. The slow stark Teutonic electro of 'Mit Dir'
was considerably less harsh than his band's pioneering electronic body music. Although not featured on Görl's first solo album 'Night Full Of Tension', 'Mit Dir' did much to help lighten his mood considerably, so much so that he was even attempting synthpop with contributions from EURYTHMICS' Annie Lennox on songs like 'Darling Don't Leave Me'.
12 inch version now available on the album 'Night Full Of Tension'
via Mute Records
---
ULTRAVOX Love's Great Adventure (1984)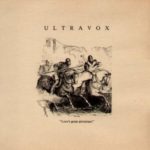 ULTRAVOX had maintained a run of eleven successive Top30 singles in their classic Midge Ure-fronted incarnation so when 'The Collection' compilation was being prepared by Chrysalis Records, the band suggested including a new track which was an unusual move for the time. Based on a demo rejected by Levi's for an ad campaign, the huge symphonic pomp of 'Loves Great Adventure'
was a brilliantly glorious statement with Billy Currie's OSCar interventions being its undoubted musical highlight.
Now available on the album 'The Very Best Of'
via EMI Records
---
DEPECHE MODE Shake The Disease (1985)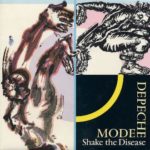 An important interim single for DEPECHE MODE, 'Shake The Disease'
was the bridge between the industrial flavoured synthpop of 'Some Great Reward' and the darker aesthetics of 'Black Celebration'. A much more accomplished recording than the more throwaway standalones like 'It's Called A Heart' and 'But Not Tonight' which followed, 'Shake The Disease' continues to be performed live at DM shows, albeit in less interesting stripped down form with Martin Gore on lead vocals.
Now available on the album 'The Singles 81-85'
via Mute Records
---
SIMPLE MINDS Don't You (1985)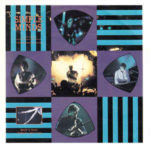 With ambitions to break the US market, SIMPLE MINDS were offered a song written by Steve Chiff and producer Keith Forsey for a John Hughes movie entitled 'The Breakfast Club'. The song had already been rejected by Billy Idol and Bryan Ferry, so was reluctantly recorded by the band at a studio in Wembley. With the right balance of synths and FM rock, 'Don't You'
became an unexpected American No1 on the back of the movie's success and took Jim Kerr and Co into the stadiums of the world.
Now available on the album 'Celebrate: The Greatest Hits'
via Virgin Records
---
SPARKS Change (1985)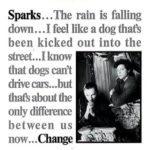 Post-Moroder, SPARKS had returned Stateside to hone a more rock-orientated sound. But the Mael Brothers returned to their more eccentric and provocative side with 'Change'
, a one-off for London Records. Engineered by Dan Lacksman of TELEX, the middle eight featured a sonic passage that would have made Trevor Horn proud. Lines such as "I've been thinking we'll get back together again someday – your hair will be some weird color by then…" reminded European audiences of how quirky SPARKS could be.
Now available on the album 'New Music For Amnesiacs – The Essential Collection'
via Lil Beethoven Records
---
OMD If You Leave (1986)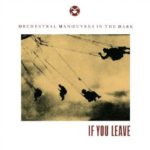 Love it or loathe it, OMD's contribution to the 'Pretty In Pink' soundtrack was a massive US hit and the reason why youngsters are still discovering the band. Produced by Tom Lord-Alge, while the Fairlight assisted sound appears at odds with Paul Humphreys and Andy McCluskey's pioneering synthpop, the intro of 'If You Leave'
actually follows a chord progression very similar to 'Enola Gay'. Interestingly, the song failed to enter the Top40 on its release in the UK.
Now available on the album 'Messages'
via Virgin Records
---
NEW ORDER Touched By The Hand Of God (1987)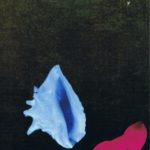 When NEW ORDER issued their 'Substance' 12 inch singles collection, 9 out of its 12 songs had not featured on their previous albums in any form. Released to coincide with a three date European tour, the Diego Maradona inspired 'Touched By The Hand Of God'
is one of the Mancunian's combo's more under rated singles. With a synth riff borrowed from SHANNON's 'Let The Music Play', it successfully combined some gritty rock energy to a solid Italo disco backbone featuring a great sequenced bassline.
Now available on the album 'Singles'
via Rhino
---
ERASURE Stop! (1988)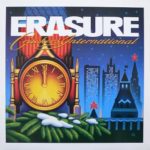 Recorded for the 'Crackers International' EP between 'The Innocents' and 'Wild!', 'Stop!'
was a throbbing Moroder-inspired disco tune that borrowed counter-melodies from DONNA SUMMER's 'Love's Unkind'. Independent labels such as Mute and Factory were more likely to indulge in releases that weren't specifically tied in to albums, and it proved to be a perfect move to maintain ERASURE's profile while they were preparing their next plan of action. Another standalone EP release 'Abba-esque' was a UK No1 in 1992.
Now available on the album 'Total Pop! The First 40 Hits'
via Mute Records
---
PET SHOP BOYS Where The Streets Have No Name (1991)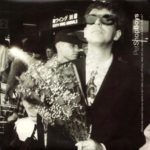 Chris Lowe felt that the opener on U2's 'The Joshua Tree' would make a good HI-NRG track. In a cheeky send-up of how Bono and Co would often drop snippets of covers into live versions, 'Can't Take My Eyes Off Of You' made famous by Andy Williams was segued into 'Where The Streets Have No Name'
. It all seemed so camp and ridiculous in the video when Neil Tennant was singing the second verse wearing a Stetson, but then in 1992, out popped Bono doing something similar on their 'Zoo TV' tour!
Now available on the album 'Pop Art'
via EMI Music
---
Text by Chi Ming Lai
2nd August 2016, updated 15th April 2018