Producer, keyboardist and composer Andy Richards may not be as widely known as his mentor Trevor Horn, but listeners have certainly heard his work as a significant number his contributions appear on singles that reached No1.
Born in 1952, Richards studied piano, classical organ piano and composition at The Royal College Of Music and The Royal Academy Of Music. After graduating, he taught music at South Cheshire College and began playing in various local bands before in 1977, he joined the folk-rockers THE STRAWBS who were best known for their hit 'Part Of The Union'.
After THE STRAWBS split up in 1980, Richards became a session musician and in 1983 played keyboards for the heavy metal band DEMON who were signed to Clay Records, a Stoke-based independent record label. It had been established by Mike 'Clay' Stone who had been a champion of punk, taking early photographs of Gary Numan which appeared on the first TUBEWAY ARMY releases before later signing DISCHARGE and THE LURKERS to Clay.
It was via Clay Records that Andy Richards was to get his big break. Stone invited Richards to produce the debut of local synthpop trio WHITE DOOR who had morphed out of the prog band GRACE. Mixed at Sarm East Studios, the engineer was Julian Mendelsohn who was also working with Trevor Horn on the YES album '90125'.
With recommendations from Mendelsohn, Richards was then contacted by both. Although he auditioned for YES, he chose to work with Trevor Horn in October 1983; his first job was to play keyboards on the FRANKIE GOES TO HOLLYWOOD cover of 'Ferry 'Cross the Mersey' and subsequently the eventual single version of 'Relax' which featured Richards' European sounding Roland Jupiter 8 chords while another key element he provided was the huge orgasmic sound at the song's climax!
Working as part Trevor Horn's dream team that included engineer Stephen Lipson and Fairlight programmer JJ Jeczalik, the world became Richards' oyster with significant roles on the notable ZTT albums 'Welcome to the Pleasure Dome', 'A Secret Wish' and 'Slave to the Rhythm'.
A master of the Roland Jupiter 8, Roland MC4 Micro-composer, PPG and Oberheim DMX, Richards became in demand as musician, programmer and producer, thanks to his astute investment in the Fairlight Series III in 1984; this was a particularly useful production tool as the artists he worked with could easily understand its concept easily as all its 16 tracks and their relationship in real time could be seen on screen at once.
Having dipped his toe into the world of cinema in 1986 with 'Biggles: Adventures in Time', the bulk of Richards' more recent work has been in mixing film scores from his own Out of Eden digital complex, including 'Bridget Jones' Diary', 'Ali G Indahouse', 'Johnny English', 'Shaun of the Dead', 'The Last King of Scotland', 'Hannibal Rising', 'Slumdog Millionaire' and 'Frankenweenie'. He has more recently been working on his first solo project entitled 'This Time… An Imaginary Soundtrack'
Perhaps something of an unsung hero in music, here are 18 tracks that ELECTRICITYCLUB.CO.UK has selected from the vast career of Andy Richards with a restriction of one track per artist moniker, assembled in chronological order…
---
WHITE DOOR Jerusalem (1983)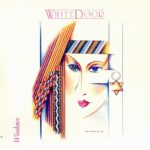 With shades of ALPHAVILLE who Andy Richards would later work with, the beautiful choir boy synthpop of 'Jerusalem' was one of the highlights of the 'Windows' album. "We would turn up at Andy's house with very basic demos and spend long days with him on his mini grand piano working out the arrangements and programming…" said WHITE DOOR singer Mac Austin about the releationship with their producer.
Available on the WHITE DOOR album 'Windows' via Cherry Red Records
https://www.facebook.com/whitedoorband
---
PROPAGANDA Dr Mabuse (1984)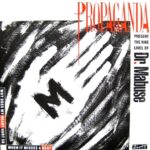 'Dr Mabuse' was the impressionistic masterpiece slated that was the debut single by PROPAGANDA, at the time a Düsseldorf-based five piece. Produced by Trevor Horn in the days before MIDI, Richards' work involved spending days in the studio connecting up two Roland Jupiter 8s, two Roland MC4 Micro-composers, three Oberheim DMXs and a Roland TR808 to JJ Jeczalik's Fairlight Series II.
Available on the PROPAGANDA album 'A Secret Wish' via Salvo
https://www.xpropaganda.co.uk/
---
FRANKIE GOES TO HOLLYWOOD Two Tribes (1984)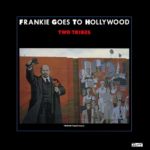 As FRANKIE GOES TO HOLLYWOOD's eagerly awaited follow-up to 'Relax, 'Two Tribes' sent the Cold War paranoia of the times into overdrive. Richards' blistering bassline sequence was programmed multiple times with differing feels, eventually settling on a hard PPG bass sample doubled with a slightly softer sequence from a Synclavier. The end result acted as a leadline and tribal powerhouse.
Available on the FRANKIE GOES TO HOLLYWOOD album 'Bang!' via Salvo
---
GEORGE MICHAEL Careless Whisper – Full length version (1984)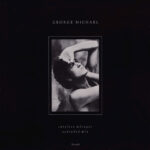 Although George Michael's debut solo single was characterised by a fluid sax solo by Steve Gregory, when the WHAM! singer opted to produce 'Careless Whisper' himself after an abortive session with Jerry Wexler, he invited to Richards to overdub a chilling string synth intro and voice samples using a PPG Waveterm A. It would become the third No1 of 1984 on which Richards performed.
Available on the WHAM! album 'Make In Big' via Sony Music
---
THE ADVENTURES Send My Heart – Extended remix (1984)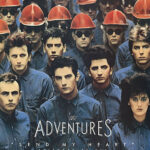 Belfast's THE ADVENTURES were one of the first bands to be managed by pop Svengali Simon Fuller and on the back of FRANKIE GOES TO HOLLYWOOD's success came remix and session work for Richards. His extended remix of the sprightly 'Send My Heart' included additional keyboard flourishes, a new voice sample solo section and drum breakdowns while keeping the song intact.
Available on THE ADVENTURES album 'Theodore & Friends' via Lemon Records
https://www.discogs.com/artist/219292-The-Adventures
---
STEPHEN 'TIN TIN' DUFFY Kiss Me (1985)
'Kiss Me' had been originally released by Stephen Duffy's band TIN TIN in 1982. Reissued in several incarnations, the Fairlight heavy hit version was produced by Nicholas Froome and JJ Jeczalik who brought Richards in along with Danny Schogger to provide musicality to the various sample derived gimmicks used. Duffy would later become the writing partner of Robbie Williams and 'Kiss Me' would be covered in 2006.
Available on the STEPHEN DUFFY album 'The Ups & Downs' via Cherry Red Records
---
TRIO Ready For You (1985)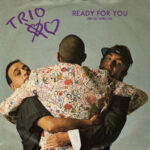 Germany's TRIO became known worldwide for their novelty song 'Da Da Da'. Much more aggressive than their big hit, the expletive laden sexually charged 'Ready For You' was a co-production by Richards and JJ Jeczalik alongside Klaus Voormann, the noted musician who also worked on all the TRIO albums as well as with Lou Reed and was the graphic designer of THE BEATLES 'Revolver'.
Available on the TRIO album 'Whats The Password' via Mercury Records
http://www.stephan-remmler.de/
---
GRACE JONES SLAVE TO THE RHYTHM (1985)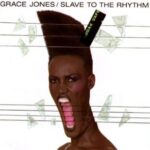 Not the familiar groovy Go-Go hit single version that became Grace Jones' signature tune, but a more aggressive take with big beats, rumbles and swoops actually designated "5. SLAVE TO THE RHYTHM" on the same titled album, Andy Richards' distinct chord interventions can be heard in the brassy synth stabs. The song had been originally demoed by FRANKIE GOES TO HOLLYWOOD in an uptempo fashion.
Available on the GRACE JONES album 'Slave To The Rhythm' via Island Records
---
BERLIN You Don't Know (1986)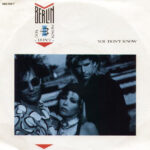 Although effectively a solo Terri Nunn track produced by Giorgio Moroder, 'Take My Breath Away' was issued as a BERLIN single and became a worldwide hit. The sultry art rock follow-up 'You Don't Know' was primarily produced by Richards but the band were unhappy with their sojourn in London for their new album and scrapped their recordings with him, bar this.
Available on the BERLIN album 'Best Of 1977 – 1988' via Geffen Records
---
NIK KERSHAW Radio Musicola (1986)
Credited with "Keyboards, Computers" for the first song of Nik Kershaw's self-produced third album, the title track saw Richards' Fairlight Series III programming take a central role emulating LEVEL 42's Mark King style of bass playing. A cautionary warning about mass-produced run-of-the-mill pop music, 'Radio Musicola' also featured a brass section and  Iva Davies of ICEHOUSE on backing vocals.
Available on the NIK KERSHAW album 'Essential' via Universal Music
---
PET SHOP BOYS Heart – Single mix (1988)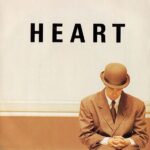 Originally recorded with Shep Pettibone with Madonna in mind, having programmed the Fairlight on 'Always On My Mind', 'It's A Sin' and 'Rent', Andy Richards was asked to produce a new version of 'Heart' in a classic disco vein for the 'Actually' album. A re-edited version mixed by Julian Mendelsohn featuring extra wah-wah guitar by JJ Belle gave PET SHOP BOYS another UK No1 single.
Available on the PET SHOP BOYS album 'Smash – The Singles 1985 – 2020' via EMI Music
https://www.petshopboys.co.uk/
---
PREFAB SPROUT Hey Manhattan (1988)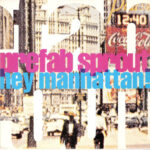 Have achieved their breakthrough with the Thomas Dolby produced 'Steve McQueen', the East Anglian electronics boffin was unable to work on the entire follow-up album 'From Langley Park to Memphis' so other producers were sought. Richards did 'Hey Manhattan' but band leader Paddy McAloon later remarked "I'm dissatisfied with the way we realised it. It's pretty but it's a failure".
Available on the PREFAB SPROUT album 'From Langley Park To Memphis' via Sony Music
https://www.sproutology.co.uk/
---
HOLLY JOHNSON Americanos (1989)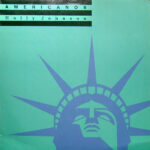 Co-produced by Andy Richards and Steve Lovell with Dan Hartman, 'Americanos' was a catchy Latin tinged number complete with Mariachi horns that saw Holly Johnson achieve a second solo No4 hit. Despite being aspirational in tone, the former FRANKIE GOES TO HOLLYWOOD singer provided an ironic observation of the widespread discrimination against the Hispanic community in the USA.
Available on the HOLLY JOHNSON album 'Blast' via Cherry Red Records
---
FUZZBOX Pink Sunshine (1989)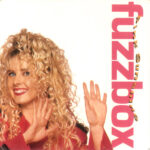 Outrageously catchy, 'Pink Sunshine' was the best single from the alternative rock band once known as WE'VE GOT A FUZZBOX & WE'RE GONNA USE IT!! Reinventing themselves as a sexy pop vocal group for their second album 'Big Bang!' produced by Andy Richards, their first hit came with the 'Thunderbirds' inspired 'International Rescue' while 'Self' featuring QUEEN's Brian May provided a third.
Available on the FUZZBOX album 'Big Bang!' via Cherry Red Records
https://www.facebook.com/OfficialFuzzbox
---
MALCOLM McLAREN & THE BOOTZILLA ORCHESTRA House Of The Blue Danube (1989)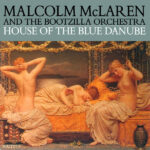 In tribute to New York's voguing scene, 'Waltz Darling' was Malcolm McLaren's fourth album, fusing Johann Strauss with funk and house. It spawned the hit 'Something's Jumpin' in Your Shirt' but opening it was the mad if joyous instrumental 'House of the Blue Danube'. Produced by Richards, it featured Bootsy Collins and Jeff Beck within a pumping "Frankie Say Strauss" backdrop.
Available on the MALCOLM McLAREN & THE BOOTZILLA ORCHESTRA album 'Waltz Darling' via Epic Records
https://www.malcolmmclaren.com/
---
DUSTY SPRINGFIELD Reputation (1990)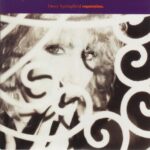 Having played keyboards on Liza Minnelli's 'Results' album with PET SHOP BOYS, for a similar project this time with Dusty Springfield, while Messrs Tennant and Lowe produced half the 'Reputation' album, Richards was assigned the title song written by Brian Spence. Although overshadowed by the hits 'Nothing Has Been Proved' and 'In Private', the end result was a production of equal quality.
Available on the DUSTY SPRINGFIELD album 'Reputation' via Cherry Red Records
https://www.dustyspringfield.co.uk/
---
OMD All That Glitters (1991)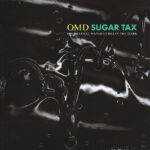 By 1988, advances in computer technology and software had made the Fairlight redundant. But Richards was sticking with his warhorse, causing tensions when working with Andy McCluskey on his new solo OMD by recreating what was on the demos formulated on a MIDI-compatible Atari. But the elegiac 'Sugar Tax' album closer 'All That Glitters' managed to capture the OMD magic of old.
Available on the OMD album 'Sugar Tax' via Virgin Records
---
ALPHAVILLE Wishful Thinking (1997)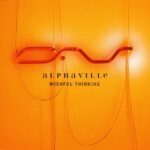 Produced by Andy Richards, ALPHAVILLE's fifth album 'Salvation' came as the trio fragmented, leaving Marian Gold and Bernhard Lloyd to helm the ship. Energetic gothic dance music, 'Wishful Thinking' had a dramatic presence reminiscent of 'Forever Young', aided by a string arrangement by Anne Dudley which provided plenty of pomp and circumstance.
Available on the ALPHAVILLE album 'Salvation' via WEA Records
---
More information on Andy Richards and 'This Time… An Imaginary Soundtrack' can be found at http://www.andyrichards.com/
The June 1988 Music Technology article 'Programmer's Protocol' on Andy Richards was a key reference and can be read via the mu:zines music magazine archive at http://www.muzines.co.uk/articles/programmers-protocol/1104
---
Text by Chi Ming Lai
28 August 2023