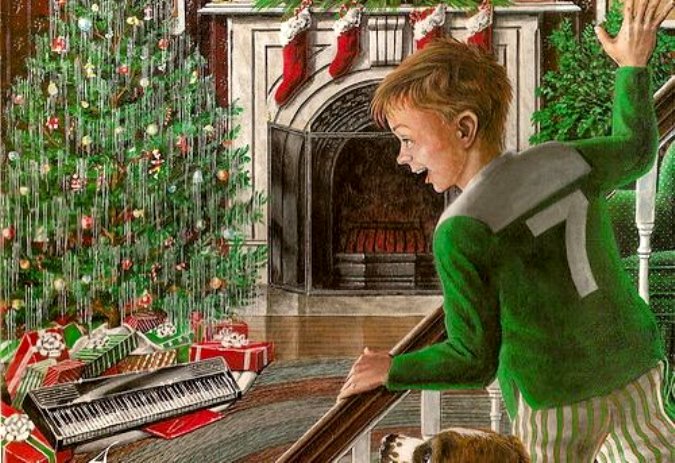 As the Yule Tide season gets into full swing, ELECTRICITYCLUB.CO.UK presents a collection of modern seasonal tunes with a more artful slant…
With a song to play on each of the 25 days in December until Christmas, some are covers with a modern approach while others gather their thoughts and emotions into original compositions. But each has their own take on the holiday period, whether happy or sad or both.
Synths at Christmas are not entirely new; 'Last Christmas' by WHAM! was primarily made with a Roland Juno 60 while BAND AID's 'Do They Know It's Christmas? was dominated by PPG Wave 2.2 with a percussive sample taken from 'Memories Fade' by TEARS FOR FEARS also being key to the intro.
However the traditional nature of Christmas often dictates traditional instrumentation in its songs, which means that Christmas synth songs are comparatively uncommon and a more recent phenomenon.
Whatever your plans whether with the family or in the studio, please remember, a synth is for life and not just for Christmas… may it bring you lots of cheer! The 25 songs are presented in yearly then alphabetical order within…
---
BE MUSIC Rocking Carol (1982)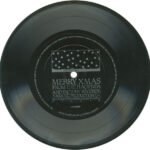 A Be Music production given away as limited edition flexi-disc of 4400 given away at The Haçienda on Christmas Eve 1982, with the greeting "Merry Xmas From The Haçienda And Factory Records", this was NEW ORDER covering the traditional Czech seasonal tune also known as 'Jesus Sweetly Sleep' and 'We Will Rock You' as a robotic electronic tone poem.
Available on the compilation album 'Ghosts of Christmas Past (Remake)' (V/A) via Les Disques du Crépuscule
---
EURYTHMICS Winter Wonderland (1987)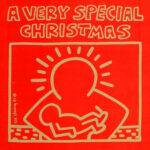 Recorded as part of an album on behalf of Special Olympics that featured U2, Madonna, Whitney Houston, Bruce Springsteen, Bryan Adams and Alison Moyet among others, EURYTHMICS' glistening electronic take on romance during the winter season was cited by ASCAP as now the most played version of the song which was made famous by Darlene Love.
Available on the compilation album 'A Very Special Christmas' (V/A) via Universal Music
---
S.P.O.C.K White Christmas (1992)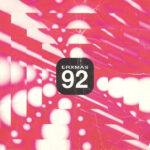 Originally recorded by S.P.O.C.K for Energy Rekords' 'Virtual X-Mas 92' EP and then a bonus song on their 1995 compilation 'A Piece Of The Action', this cover of the Irving Berlin standard made famous by Bing Crosby was suitably melodramatic as the holiday season was celebrated in The Neutral Zone while under threat of an alien attack.
Available on the compilation album 'Virtual 2020 X-Mas' (V/A) via Energy Rekords
https://www.facebook.com/StarPilotOnChannelK/
---
SAINT ETIENNE Featuring TIM BURGESS I Was Born On Christmas Day (1993)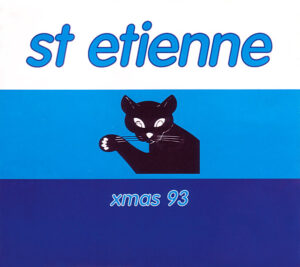 Delightfully catchy with a house-laden bounce, 'I Was Born on Christmas Day' was written in acknowledgement of band member Bob Stanley's birthday for an EP 'Xmas 93'. Featuring a duet between Sarah Cracknell and special guest vocals by Tim Burgess from THE CHARLATANS, the joyful narrative saw the couple elope, confusing some fans and press.
Available on the SAINT ETIENNE album 'A Glimpse Of Stocking' via PIAS
---
DEAD OR ALIVE Blue Christmas (2000)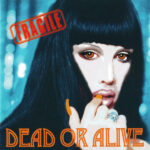 Originally recorded as a sparse ballad for the B-side of 1990 single 'Your Sweetness Is Your Weakness', Pete Burns' foray into the music for holiday season was given a dancier makeover in 2000 and in hindsight, now sounds like a stylistic blue print for PET SHOP BOYS 'It Doesn't Often Snow At Christmas'. The two would later work together on the excellent 'Jack & Jill Party' in 2004.
Available on the DEAD OR ALIVE album 'Fragile' via Demon Music Group
https://www.discogs.com/artist/46720-Dead-Or-Alive
---
SALLY SHAPIRO Anorak Christmas (2006)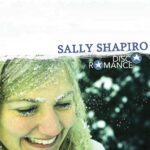 With their naïve wispiness, understated cinematics and disco beats, if there act who are ably suited to Christmas pop music, it is Swedish duo SALLY SHAPIRO. A cover of a song by fellow Swede Nixon, the lines "The first time that I saw your face on a cold December night, it was a Tuesday on a gig with a band that we both liked" captured an innocent romance and the aural warmth of the named apparel.
Available on the SALLY SHAPIRO album 'Disco Romance' via Paper Bag Records
https://www.facebook.com/shapirosally
---
PET SHOP BOYS It Doesn't Often Snow At Christmas (2009)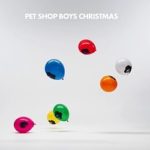 Originally recorded in 1997 for an exclusive fan club single but remixed in 2009, 'It Doesn't Often Snow At Christmas' was a suitably cynical offering. Famous for keeping THE POGUES 'Farytale Of New York' off the 1987 UK Christmas No1 spot with their cover of 'Always On My Mind', while this didn't hit those commercial heights, it provided a very PET SHOP BOYS take on the madness of the festive season.
Available on the PET SHOP BOYS EP 'Christmas'
via EMI Records
---
CHEW LIPS When You Wake Up (2010)
CHEW LIPS might have disbanded but in 2010, on the back of their only album 'Unicorn' and its subsequent tour, they were on a productive high. 'When You Wake Up' was a bonus tune recorded and given away as a Christmas gift to fans at the end of that very successful year. Delivered with lead singer Tigs' usual feisty panache, listening back only highlights how much CHEW LIPS are missed.
Originally released as a free download
https://www.facebook.com/CHEWLiPS/
---
HURTS All I Want For Christmas Is New Year's Day (2010)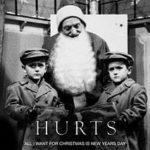 With their TAKE THAT dressed as ULTRAVOX template, Theo Hutchcraft and Adam Anderson turned their attentions to memories of "the worst Christmas of our lives". In true Bros Go To Bavaria style, despite the mournful start, 'All I Want For Christmas Is New Year's Day' transformed itself into a hopeful anthem with a big chorus and lashings of tubular bells.
Available on the HURTS album  'Happiness' via Major Label / RCA
http://www.informationhurts.com/
---
LOLA DUTRONIC Another Christmas Without Snow (2010)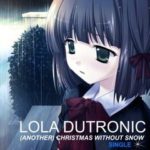 In the UK, a wet Christmas is always more likely,  but LOLA DUTRONIC's 'Another Christmas Without Snow' resonated with its melancholic yet pretty demeanour. The project of Canadian producer Richard Citroen and using a flexible roster of wispy female vocalists, the tones of Lola Dee came over all dreamy like SAINT ETIENNE and conveyed the season's mixed emotions.
Available on LOLA DUTRONIC single '(Another) Christmas Without Snow'
via Lola Dutronic
https://www.facebook.com/LOLA-DUTRONIC-80232595392/
---
ERASURE Gaudete (2013)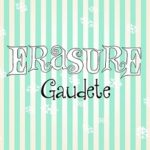 Andy Bell and Vince Clarke's version of this traditional Ecclesiastical Latin carol continued an ERASURE tradition that had begun with 'God Rest Ye Merry Gentlemen' for the CD edition of the 'Crackers International' EP in 1988. With a precise electronic backbeat, 'Gaudete' was taken from its 16th Century origins and thrown into the new millennium with a cheeky 'Ice Machine' reference for good measure.
Available on the ERASURE album 'Snow Globe'
via Mute Artists
---
HYPERBUBBLE A Synthesizer for Christmas (2013)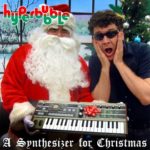 Whether it was a Casio, Yamaha or Roland, everyone wanted 'A Synthesizer For Christmas'. Texan couple HYPERBUBBLE took that enduring memory and turned it into a delightful synthpop ditty that could resonate with electronic geeks from 8 to 80 the world over. Short but sweet, it was another joyous "cartoon automaton symphony" from Jess and Jeff.
Available on the HYPERBUBBLE single 'A Synthesizer For Christmas'
via Socket Sounds
---
VILE ELECTRODES The Ghosts Of Christmas (2013)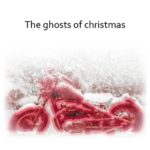 If 'Twin Peaks' met 'Leader Of The Pack' under the mistletoe, it would sound like this. Possibly the best Christmas tune of the last 10 or so years, VILE ELECTRODES' harrowing tale of a departed loved one is strangely enticing, with the beautifully haunting echoes of Julee Cruise's 'The Nightingale' lingering over the frozen lake.
Available on the ILE ELECTRODES EP 'The Ghosts Of Christmas'
via Vile Electrodes
http://www.vileelectrodes.com/
---
HANNAH PEEL Find Peace (2014)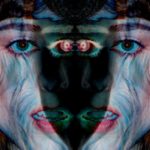 'Find Peace' was a Christmas song longing for the cold but merry winters of yesteryear under the modern day spectre of global warming, armed conflict and political tension. The off-kilter analogue buzzing and almost random sequences made for a striking listen as a frantic percussive death rattle and an emotive synth drone take hold to provide an appropriate backdrop for the eerie but beautiful voice of Hannah Peel.
Available on the HANNAH PEEL single 'Find Peace'
via Snowflakes Christmas Singles Club
---
MARSHEAUX We Met Bernard Sumner At A Christmas Party Last Night (2015)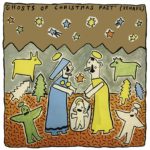 'We Met Bernard Sumner At A Christmas Party Last Night' was a wonderfully whispery synthpop number that was classic MARSHEAUX. The lyrics were constructed from the song and album titles of NEW ORDER to provide an imaginary narrative on Marianthi Melitsi and Sophie Sarigiannidou surreally bumping into the Manchester combo's lead singer at a Yule Tide function.
Available on the album 'Ghost Of Christmas Past (Remake)'
(V/A) via Les Disques du Crépuscule
---
SPARKS Christmas Without A Prayer (2015)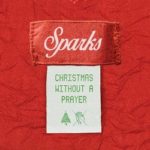 On 1974's 'Kimono My House' album, the Mael brothers recorded a song called 'Thank God It's Not Christmas', a typically perverse SPARKS romp that had nothing to do as such with the holiday season. After their FFS collaboration, Russell and Ron ended the year with 'Christmas Without A Prayer', a fitting offering which also amusingly outlined that albums by WINGS were actually unwanted gifts.
Available on the SPARKS single 'Christmas Without A Prayer'
via Lil' Beethoven Records
---
VICE VERSA Little Drum Machine Boy (2015)
"A twisted cover of a cover of a cover", this synth laden reinterpretation of the tune based on a traditional Czech carol made famous by a bizarre but highly enjoyable version by David Bowie and Bing Crosby, saw former ABC stalwarts Mark White and Stephen Singleton reconvene as  VICE VERSA to wax lyrical about 303s, 808s, 909s and a "shiny new Roland toy". It was a fabulous combination of sleigh bells, squelching arpeggios and of course, drum machines…
Available as a free download via Soundclod
https://www.facebook.com/Vice-Versa-Electrogenesis-806726912703189/
---
ASSEMBLAGE 23 December (2016)
When you've had enough of Christmas shopping and the in-laws, there's probably nothing better to let off steam than a bit of ASSEMBLAGE 23. While not exactly seasonal, Tom Shear's Futurepop discoscape captured many of the mixed emotions endemic with the final month of the year, all "Silent and alone, trying to make sense".
Available on the ASSEMBLAGE 23 album 'Endure' via Metropolis
---
SIN COS TAN Dead By X-Mas (2016)
A cover of Finnish metal glamsters HANOI ROCKS, this take on 'Dead By X-Mas' from the nocturnal synth duo SIN COS TAN aka Juho Paalosmaa and Jori Hulkkonen came over a bit like Billy Idol gone electro, but with an elegiac twist. Bizarrely in 2006, the former William Broad issued his own collection of seasonal themed tunes entitled 'Happy Holidays' … it's a nice day for a 'White Christmas!
Available as a free download via Soundcloud
https://www.facebook.com/homeofsincostan/
---
FERAL FIVE I Want U (2017)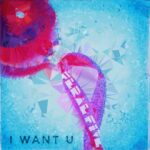 With female empowerment lyrics like "I don't need any money or a new handbag, I just need a kind of thing I've never had, who says you have to have some shabby gifts", FERAL FIVE attacked tacky commercialism in a sonic cacophony of crunchy bass guitar, big beats, sparkling electronics and chilling string machines for an alternative take on festivities.
Available on the FERAL FIVE single 'I Want U' via Primitive Light Recordings
---
CIRCUIT3 I Believe In Father Christmas (2018)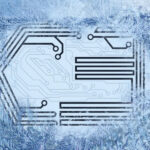 Made famous by Greg Lake, CIRCUIT3 used analogue synths such as a Sequential Pro-One, Roland JX10, Korg Wavestation and Moog Sub37 to add an eerie chill to the already cynical song protesting at the commercialisation of Christmas. The lyricist was Peter Sinfield who later wrote the words to BUCKS FIZZ's No1 'The Land Of Make Believe' which warned against the evils of Thatcherism.
Available on the CIRCUIT 3 single 'I Believe In Father Christmas' via Diode Records
---
WAVESHAPER Walking In The Air (2020)
Written by Howard Blake for the 1982 animated film 'The Snowman' which later added a cameo intro by David Bowie, 'Walking In The Air' became a hit for Aled Jones although the original version was actually sung by choir boy Peter Auty. Tom Andersson is the Swedish synthesist and retro gamer known as WAVESHAPER and his symphonic instrumental synthwave cover was both respectful and beautiful.
Available as a free download via Soundcloud
https://www.facebook.com/Waveshaperofficial
---
RODNEY CROMWELL Cold Christmas (2022)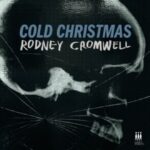 If ACTORS did Christmas songs, then it would have probably sounded like this gothic motorik number from the ever cheerful Rodney Cromwell. Written for by Cherryade Records' 'A Very Cherry Christmas' compilation, its chilling ARP synth strings and driving bass guitar was in total antithesis to Cliff Richard with bleak observational lyrics "like 'Eleanor Rigby' turbo-charged for 2022".
Available on the RODNEY CROMWELL single 'Cold Christmas' via Happy Robots Records
https://www.facebook.com/rodneycromwellartist
---
SOFTWAVE featuring Barney Ashton-Bullock Will It Ever Be Christmas Again? (2022)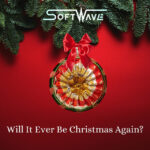 Presented as "Probably the first synthpop Christmas song in Danish music history", SOFTWAVE provided a hopeful message to hold back on overindulgence. 'Andy Bell Is Torsten' writer Barney Ashton-Bullock made a cameo as Santa Claus to remind everyone that "Self-service, doesn't mean self, self, self…" and that joy comes from being able to give to others.
Available on the SOFTWAVE single 'Will It Ever Be Christmas Again?' via Softwave
---
GEMMA CULLINGFORD In The Bleak Midwinter (2023)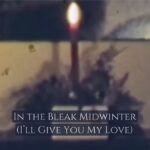 Something of a tradition having covered 'Walking In The Air', 'Lonely This Christmas' and 'Deck The Halls' in previous years, Gemma Cullingford took Christina Rossetti's poem and Gustav Holst's musical arrangement of 'In The Bleak Midwinter' into darker and colder electro dance territory, reflecting today's divided world in a cost of living crisis.
Available on the GEMMA CULLINGFORD single 'In The Bleak Midwinter' via Elmo Records
https://www.gemmacullingford.co.uk/
---
A further varied collection of seasonal synth based tunes compiled by ELECTRICITYCLUB.CO.UK can be listened to at: https://open.spotify.com/playlist/7vIIjZkGd3cVOSarUPvX85
---
Text by Chi Ming Lai
2 December 2023