The concept of the single in the past has been to present an artist's most immediate work for mass consumption and appreciation, often as a trailer for an album or compilation.
Like it or not, many acts' best songs have been released as singles.
They often reach an audience who would not normally be interested in the tribulations of a much longer journey.
Looking back throughout pop history, many pinnacles of a group's career have been exclusively single releases; THE WALKER BROTHERS 'The Sun Ain't Gonna Shine Anymore', THE BEATLES 'Strawberry Fields Forever', IAN DURY & THE BLOCKHEADS 'Hit Me With Your Rhythm Stick' and THE JAM 'Going Underground' are a number of examples.
Today's culture of individual track downloading now makes virtually every song in existence a single. However, a fair number of recordings which have become standards within live sets and have become a key part of a band's history have never been accorded a single release. Such were some bands' standings in their heyday that many were potential hits.
So here are 25 synth friendly songs which ELECTRICITYCLUB.CO.UK felt should have been given singular status. Listing tracks not released as 45s or CD singles in the UK with a limit of one song per artist moniker, they are arranged in chronological and then alphabetical order.
---
GARY NUMAN Metal (1979)
With Minimoog riffage in abundance, 'Metal' would have made a perfect follow-up to 'Cars' and in hindsight, been less of a public anti-climax than the brave, but misguided release of 'Complex', as great a song as it is. Full of dystopian resignation with references to "liquid engineers" and chilling vox humana courtesy of the Polymoog, 'Metal' was Sci-Fi musicality at its best. Even NINE INCH NAILS covered it and nearly 35 years later, it is still part of the Gary Numan live set.
Available on the GARY NUMAN album 'The Pleasure Principle'
via Beggars Banquet Records
---
JOHN FOXX A New Kind Of Man (1980)
"I want to be a machine" cried JOHN FOXX as far back as 1977 on the first 'Ultravox!' album. Starting off side two of 'Metamatic', the former Dennis Leigh realised his mechanised JG Ballard inspired electro theories and went up to the next level with 'A New Kind of Man'. Is it about genetically modified humans or homo superiors? Who knows? But the chilling Elka string machine and frightening detuned synthetics made it a distinctly new kind of song in a brave new world.
Available on the JOHN FOXX album 'Metamatic'
via Edsel Records
---
JAPAN Swing (1980)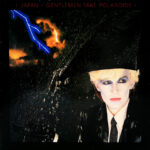 JAPAN found a refuge at Virgin Records who released their fourth album 'Gentlemen Take Polaroids'. One of its best numbers was 'Swing' which combined David Sylvian's muzak travelogue with Richard Barbieri's Oriental synth textures. It was probably one of the last times JAPAN were fully as one. Guitarist Rob Dean made a full contribution before being forced out of the album's sessions while the rhythm section of the late Mick Karn and Steve Jansen were amazingly fluid over the drum machine bossa nova.
Available on the JAPAN album 'Gentlemen Take Polaroids'
via Virgin Records
---
JOY DIVISION Isolation (1980)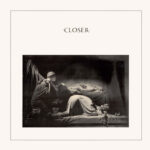 OK, so JOY DIVISION never took singles from their albums but what if they had? This would have been a contender. Featuring an ARP Omni and an early version of the Simmons drum synthesizer, 'Isolation' was the most electronic track JOY DIVISION ever recorded although Hooky's bass ensured there was a gritty punk rock edge. When NEW ORDER reformed for the first time in 1998, a drum 'n' bass flavoured rework of 'Isolation' was part of the live set.
Available on the JOY DIVISION album 'Closer'
via WEA Records
http://joydivisionofficial.com/
---
THE HUMAN LEAGUE The Things That Dreams Are Made Of (1981)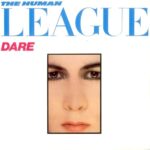 Optimistic and aspirational, 'The Things That Dreams Are Made Of' is the key song from 'Dare' and was a metaphor for THE HUMAN LEAGUE's then pop ambitions. Gloriously spacious and delightfully catchy, each synthesizer voicing has its place while Phil Oakey gives full justice to Adrian Wright's shopping list of life's pleasures to a perfect Linn Drum clap track. Its quality is such that it certainly deserves to be played live more often… "New York – ice cream – TV – travel – good times"
Available on THE HUMAN LEAGUE album 'Dare'
via Virgin Records
http://www.thehumanleague.co.uk/
---
KRAFTWERK Computer World (1981)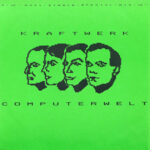 Hooky, catchy and futuristic, 'Computer World' with its Speak & Spell voices and infectious four note theme was an ideal KRAFTWERK single if ever there was one. However, the perky and novelty laden 'Pocket Calculator' was chosen to trail the parent album. It is unlikely 'Computer World' could have hit the top of the charts like 'The Model' did, but such was the song's popularity, the native variant got released as a limited run remixed maxi-single in Germany for the club market.
Available on the KRAFTWERK album 'Computer World'
via Mute Records
---
OMD She's Leaving (1981)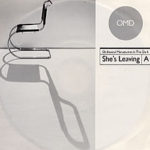 It was a tricky call between 'She's Leaving' and 'Radio Waves', but the North-by-North West melancholy of the former won over the upfront Germany Calling salvo of the latter. A wonderful synthetic cross between JOY DIVISION and Paul McCartney, 'She's Leaving' was pencilled in as the fourth single from OMD's huge selling 'Architecture & Morality' but was vetoed by the band.  However, when 'She's Leaving' did come out as a single in the Benelux region, it flopped.
Available on the OMD album 'Architecture & Morality'
via Virgin Records
http://www.omd-messages.co.uk/
---
SOFT CELL Secret Life (1981)
As proven by their covers of 'Tainted Love', 'What?' and later on during their 21st Century comeback 'The Night', SOFT CELL have always had a love of the UK's Northern Soul scene. So it was no big surprise that its influence would seep into their own compositions like 'Secret Life'. Marc Almond's narrative on a philanderer's hypocrisy was an apt reflection of suburban life while Dave Ball's solid use of synths and acoustic instruments provided a suitably accessible but gritty sub-Tamla soundtrack.
Available on the SOFT CELL album 'Non-Stop Erotic Cabaret'
via Universal Music
---
DURAN DURAN New Religion (1982)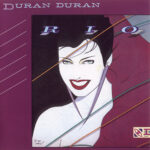 The perfect balance between art and pop, 'New Religion' was a key highlight from DURAN DURAN's 'Rio' album. "A dialogue between the ego and the alter-ego", Simon Le Bon's conflicting schizophrenic voices added tension in the bridges before a classic Duran chorus. With an ambient intro that JAPAN would be proud of, the song then moved at breakneck speed through the quintet's other influences like Bowie, Roxy, Moroder and Chic with speed being the operative word.
Available on the DURAN DURAN album 'Rio'
via EMI Records
---
SIMPLE MINDS New Gold Dream (1982)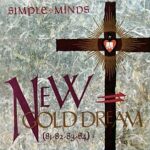 A huge song with two drummers drumming as well as lashings of Jupiter 8 and a marvellous bass engine, 'New Gold Dream' and its parent album highlighted an ambitious streak in SIMPLE MINDS akin to their Virgin label mates THE HUMAN LEAGUE when they released 'Dare' the year before. Already six minutes in length, an extended mix was released as a 12 inch single in Italy while as a sample on URSURA's 'Open Your Mind', 'New Gold Dream' became a sizeable club hit in 1993.
Available on the SIMPLE MINDS album 'New Gold Dream'
via Virgin Records
---
VISAGE The Anvil (1982)
With its heavy metronomic beat sans hi-hats, 'The Anvil' was Steve Strange's tale of a night out in New York's notorious club of the same name. But that wasn't all, Billy Currie's screaming ARP Odyssey and Dave Formula's brassy synth riff completed the excursion. Rusty Egan said: "For me, 'The Anvil' was the lead track, 'The Anvil' in German ('Der Amboss'), the 12-inch remixes, all that which I did with John Luongo was for me, the single. But the record company didn't support that!"
Available on the VISAGE album 'The Anvil'
via Cherry Pop
---
YAZOO Midnight (1982)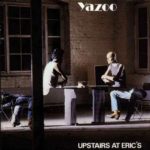 One of the best Alison Moyet vocals with her raw emotion being one of the song's main appeals, Vince Clarke's minimal programmed backing gave her plenty of space to let rip on 'Midnight' . Back in those days, Mute Records usually only took two singles from an album so with 'Only You' and 'Don't Go' already accorded singular status from 'Upstairs at Eric's', a 45 was never likely. But it sort of belatedly became a single when it was sampled and manipulated by REX THE DOG for 'Bubblicious' in 2008.
Available on the YAZOO album 'Upstairs At Eric's'
via Mute Records
---
BLANCMANGE Game Above My Head (1983)
Originally the B-side to 'Waves', 'Game Above My Head' signalled the more disco based direction Neil Arthur and Stephen Luscombe later trod on 'Blind Vision' and 'That's Love, That It Is' with American producer John Luongo. Merging the busy Linn Drum patterns that characterised BLANCMANGE's debut 'Happy Families' with a funkier outlook, 'Game Above My Head' was considered good enough to be included on their second LP 'Mange Tout'. Today, the song remains a constant in the live set.
Available on the BLANCMANGE album 'Mange Tout'
via Edsel Records
---
HEAVEN 17 Five Minutes To Midnight (1984)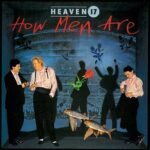 Without doubt, HEAVEN 17's most under rated recording. Referencing The Doomsday Clock, 'Five Minutes To Midnight' followed on from 'Let's All Make A Bomb' to highlight the absurdity of the Cold War and Mutually Assured Destruction. Using and abusing the Fairlight CMI, the 'Protect and Survive' styled civil defence announcements, deathly whoops and a doomy orchestral crescendo bring a frightening finality to proceedings as the song suddenly stops… "Hot as a furnace – wing to wing contact! AARGH!"
Available on the HEAVEN 17 album 'How Men Are' via Virgin Records
---
HOWARD JONES Equality (1984)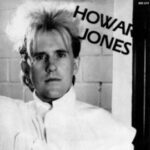 Starting not unlike A-HA's 'Take On Me', 'Equality' exploited new MIDI technology like the Prophet T8 and Yamaha DX7, combining it with a Jupiter 8 and Pro-One; "it was one of those ones that really suited my live rig" HOWARD JONES told ELECTRICITYCLUB.CO.UK. With its poignant human rights message, whether 'Equality' would have made a better single than the less controversial 'Pearl in the Shell' is a moot point, but the song was released as a single in South Africa as a commentary about Apartheid.
Available on the HOWARD JONES album 'Human's Lib'
via Cherry Red Records
---
ULTRAVOX White China (1984)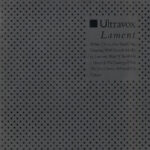 Despite their use of synthesizers, it was rare that ULTRAVOX went the whole sequencer route. They did so with this song about the impending 1997 handover of the British Colony of Hong Kong to Red China. The lyrics captured a sense of pessimism over a bouncy electro disco soundtrack influenced by 'Blue Monday'. Slated for release as a single in the UK, 'White China' had a special extended mix prepared but Chrysalis Records preferred the more obvious 'Dancing With Tears In My Eyes'.
Available on the ULTRAVOX album 'Lament'
via EMI Records
---
A-HA Scoundrel Days (1986)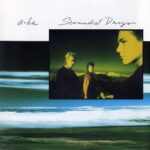 A-HA were perceived as a teenybop group in their heyday, but their Nordic melancholic depth was apparent even on their only UK No1 'The Sun Always Shines On TV'. "Cut my wrist on a bad thought" is a superb piece of second language expression that no native speaker could have come up with. Morten Harket veers from a semi-spoken growl to his trademark falsetto for the terrific chorus while Pål Waaktaar's twanginess adds some edge to Magne Furuholmen's glacial synthetic atmospheres.
Available on the A-HA album 'Scoundrel Days'
via WEA Records
---
PET SHOP BOYS Tonight Is Forever (1986)
Mistakenly announced as a new single by presenter Muriel Gray on 'The Tube' in 1986, 'Tonight Is Forever' is one of Neil Tennant and Chris Lowe's best early compositions. From its blipping intro with an odd starting snare drum to the magnificently euphoric chorus, it captured the excitement of a fleeting romance on a night out in clubland. With its sombre synth brass riff and a wonderful middle eight, it was later covered by Liza Minelli in an orchestral arrangement for her PET SHOP BOYS produced album 'Results'.
Available on the PET SHOP BOYS album 'Please'
via EMI Records
---
NEW ORDER Mr Disco (1989)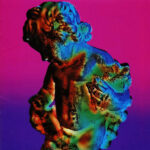 'Your Silent Face' may be one of NEW ORDER's best songs, but it was unlikely to have got radio play as a single with its "why don't you p*ss off?" quip! Meanwhile, 'Mr Disco' was the club friendly Mancunians in their Italo prime, complete with holiday romance lyrics and tongue-in-cheek syndrums. Many of the band's fans were dismayed by its passing resemblance to PET SHOP BOYS, but Bernard Sumner went and did a whole project of stuff like this with ELECTRONIC, aided and abetted by Messrs Tennant and Lowe!
Available on the NEW ORDER album 'Technique'
via WEA Records
---
DEPECHE MODE Halo (1990)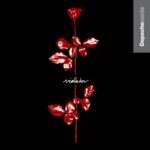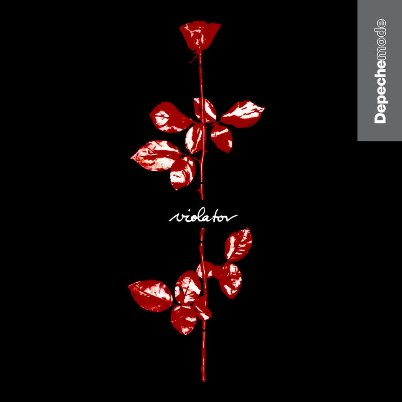 One of DEPECHE MODE's greatest moments, Alan Wilder said: "From memory, the drums were sampled from LED ZEPPELIN's 'When the Levee Breaks' (but secondhand from a rap record)… For the end choruses, there are some string samples which I think were derived from Elgar. One of my techniques is to find sections of classical strings and transpose / stretch these, then add my own samples, in order to formulate new and unusual arrangements".
Available on the DEPECHE MODE album 'Violator'
via Mute Records
---
ELEKTRIC MUSIC Kissing The Machine (1993)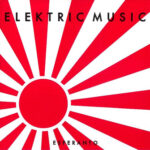 Undoubtedly, 'Kissing The Machine' is Andy McCluskey's finest song without Paul Humphreys as an OMD band mate. It also featured one of Karl Bartos' greatest melodies. Recorded for his first project after leaving KRAFTWERK, Karl Bartos told ELECTRICITYCLUB.CO.UK: "He suggested we do something together and I was up for it… We picked some cassettes and finally I found the opening notes of 'Kissing The Machine'. A month later he sent me a demo…He wrote the whole song and the lyric and the robo voice" 
Available on the ELEKTRIC MUSIC album 'Esperanto'
via SPV Records
---
ERASURE Because You're So Sweet (1994)
The closing track on the 'I Say I Say I Say' album produced by HEAVEN 17 and BEF's Martyn Ware, 'Because You're So Sweet' was a pretty ballad representative of the maturer approach taken by Andy Bell and Vince Clarke for their seventh long player. Featuring ERASURE's trademark sequences, there was also the self-imposed restriction of no drum machines being used, so that all the album's percussive templates were created using synths and driven by sequencers.
Available on the ERASURE album 'I Say I Say I Say'
via Mute Records
---
MOBY First Cool Hive (1997)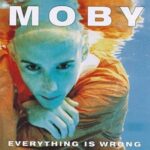 There might have been around eight singles from 1999's 'Play' but in the days of 1995's 'Everything Is Wrong', Mute Records were more restrained with just five! Surprisingly, this vivid instrumental missed out on singular distribution. One of the highlights from the genre hopping MOBY long player, the looping bass sample of 'First Cool Hive' was like an update of 'Empires & Dance' era SIMPLE MINDS while female voice samples and beautiful synth strings gave it a mysterious ENIGMA-tic touch.
Available on the MOBY album 'Everything Is Wrong'
via Mute Records
---
LADYTRON Discotraxx (2001)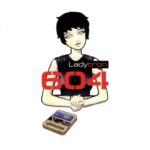 'Mu-tron' may have opened LADYTRON's debut album '604' but the pulsating salvo at the start of 'Discotraxx' signalled the album's intent… the return of the synthesizer as an instrument of value and integrity, not as a novelty to mock the past. From the moment Mira Aroyo deadpans in Bulgarian and Helen Marnie's sweet but resigned voice kicks in about "the boy I know", a new dawn is heralding for electronic pop. LADYTRON certainly deserve greater recognition for their trailblazing.
Available on the LADYTRON album '604'
via Nettwerk Records
---
GOLDFRAPP Lovely 2 C U (2005)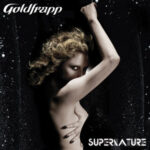 The surreal concept was Kate Bush does THE HUMAN LEAGUE on this buzzy percussive extravaganza, one of the more under rated songs in Alison Goldfrapp and Will Gregory's canon. The sub-TOM TOM CLUB meets PRINCE electrofunk is aided by Charlie Jones' treated bass runs over the zooming synth hooks and chunky riffs. Interestingly despite its immediacy or maybe because of it, 'Lovely 2 C U' has rarely made it into the GOLDFRAPP live set.
Available on the GOLDFRAPP album 'Supernature'
via Mute Records
---
Text by Chi Ming Lai
28th February 2014, updated 31st January 2019