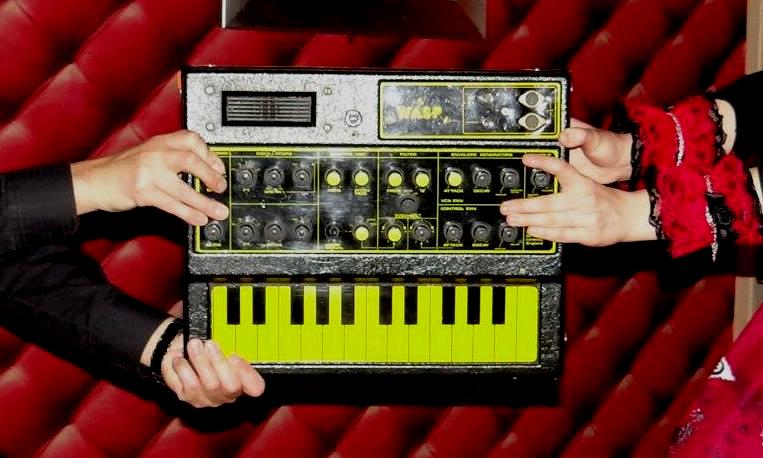 In one of the most productive years ever for electronic pop music, it has been extremely difficult to whittle down the list to 30 songs.
The standard has been extremely high and songs which would have made the listing in previous years have been left off. This has meant the controversial omission of DEPECHE MODE.
Despite being as popular as ever, grossing over $99 million during the 'Delta Machine'
tour, once a shortlist for 2013 was drawn, the competition was so stiff that nothing from the album even scraped in!
Yes, 2013 has been that good and wonderful songs by the likes of KELLI ALI, ELEVEN:ELEVEN, GAZELLE TWIN, GHOST CAPSULES, GOLDFRAPP, HANNAH PEEL, IAMX, KOVAK, MOBY, NIGHT ENGINE, NINE INCH NAILS, SAY LOU LOU, and SOFT METALS have just missed inclusion too!
So the songs on this alphabetical list have been released in physical formats, or digitally as purchasable or free downloads during the calendar year with a limit of one song per artist moniker.
---
ADULT. Idle (Second Thoughts)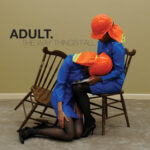 The new ADULT. album 'The Way Things Fall' was fittingly described by one observer as "a snuff film version of Speak & Spell". The fears of relationships and the outside world have very much fuelled the dystopian demeanour of ADULT. While still retaining their distinctive edge, their mutant love songs have a magnetic charm. This was particularly evident on the fabulous single 'Idle (Second Thoughts)', a vibrant electro hybrid of GINA X PERFORMANCE and SIOUXSIE & THE BANSHEES which showcased a strange blend of menace and melody.
Available on the album 'The Way Things Fall' via Ghostly International
---
ANALOG ANGEL We Won't Walk Away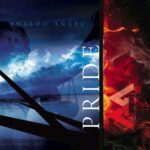 Moving away from the industrial battleground in which they made their name, ANALOG ANGEL began the year with the enjoyably immediate 'We Won't Walk Away', a laudable tribute to OMD's classic 'Organisation' era. Complete with primary chord structures, one-fingered melodies and motorik rhythm programming, there was even a hint of the dulcet tones of Andy McCluskey in John Brown's vocal. But just one thing though… Paul Humphreys wants his Prophet 5 back 😉
Available on the download EP 'Pride' via Carbon 12 Records
---
KARL BARTOS Without A Trace Of Emotion
'Without A Trace Of Emotion' saw KARL BARTOS conversing with his showroom dummy Herr Karl and confronting his demons as an ex-member of the world's most iconic electronic group. The most straightforward pop song on the 'Off The Record' album, its autobiographical resignation was not unlike 'Life' from 'Communication'. But whereas his former colleague Wolfgang Flür vented his spleen in book form with 'I Was A Robot', Bartos took a more ironic musical approach with the line "I wish I could remix my life to another beat", a wry reference to 'The Mix' project which drove him to madness and out of Kling Klang!
Available on the album 'Off The Record' via Bureau B
---
BEF feat DAVID J ROCH Same Love
The concept of BEF's 'Music Of Quality & Distinction Vol3 – Dark' is dark interpretations of perceivably upbeat songs using a variety of guest vocalists. One of the beauties of this type of project is how seemingly incongruous elements are fused together for a blissful whole. Here, melodramatic Sheffield singer/songwriter DAVID J ROCH tackles BILL WITHERS' 'Same Love' via Martyn Ware's wonderful arrangement blending a neo-acapella intro into a meaty electro-disco tune with spacey whistles and haunting invader games like GIORGIO MORODER producing SPACE's 'Magic Fly'.
Available on the album 'Music of Quality & Distinction Vol3 – Dark' via Wall Of Sound
http://www.britishelectricfoundation.com
---
MARGARET BERGER I Feed You My Love
Co-written by Swedish electro songstress KARIN PARK, Norway's Eurovision Song Contest 2013 entry came fourth. 'I Feed You My Love' was like ROBYN and KELLY CLARKSON fronting 'Songs Of Faith & Devotion' era DEPECHE MODE. In fact, its performer MARGARET BERGER came second in the 2004 series of Norwegian Idol so the description was quite apt. The on-paper incongruous outcome was leftfield by Eurovision standards but perhaps not entirely shockingly, it got nul points from the United Kingdom; it summed up mainstream tastes in the UK and the country's general Euro scepticism if nothing else!
Available as a download single via Macho Records
http://www.facebook.com/pages/Margaret-Berger/101820056564427
---
CHVRCHES The Mother We Share
The saviours of synthpop had an amazing year with sold out club shows and five dates supporting DEPECHE MODE in Europe. CHVRCHES' most accessible track 'The Mother We Share' was synthpop perfection with the concept of TAYLOR SWIFT gone electro having uprooted to Berlin. It deservedly scooped Popjustice's Twenty Quid Music Prize for best UK single. Despite its wonderfully catchy chorus, it was not wholly bubblegum with its plethora of futuristic sounds and strange noises! Lauren Mayberry, Iain Cook and Martin Doherty delivered on their promise with an impressive debut album 'The Bones Of What You Believe', save the two incongruous indie synth numbers sung by Doherty!
Available on the album 'The Bones Of What You Believe' via Virgin Records
---
ELECTRONIC CIRCUS Roundabout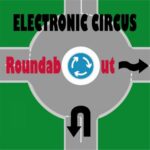 ELECTRONIC CIRCUS are led by Chris Payne, the keyboard and viola virtuoso who was a member of GARY NUMAN's band between 1979 to 89 and featured prominently on the Top10 single 'Complex'. He notably co-wrote 'Fade To Grey' which became a huge international hit for VISAGE. With his adopted home surroundings very much the backbone of 'Roundabout', the track itself possessed a sexy and authentic Gallic charm, courtesy of Chris' wife Dominique. The exquisite, almost naïve vocals over the most incessant synth riff either had listeners dancing with delight or irritated to the point of submission… the seemingly banal words were actually a very clever metaphor for midlife!
Available as a download single via Coverdrive Records
http://www.electronic-circus.com
---
FEATHERS Land Of The Innocent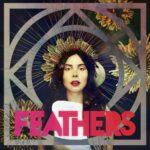 It had to happen and the world found its female DEPECHE MODE! Led by vocalist / songwriter / programmer Anastasia Dimou, the sound was probably more like post-apocalyptic BANGLES or BELINDA CARLISLE with gothic overtones in hindsight. The first single 'Land Of The Innocent' was a wondrous epic based around the arpeggio of 'Ice Machine' and driven by a hard incessant beat. Possessing an industrial gloom with an enlightening pop sensibility, it was what LADYTRON would have sounded like if they had formed in a Texan desert rather than spectre of Merseyside!!
Available on the album 'If All Now Here' via http://feathers.bandcamp.com/
---
FOTONOVELA feat MIRRORS Our Sorrow
Not content with producing MARSHEAUX and collaborating with OMD on 'Helen Of Troy', Greek production duo FOTONOVELA unveiled a new sophomore opus which was more song based using a number of prominent international vocalists. One of the numbers 'Our Sorrow' featured the majestic voice of James New from the missing-in-action MIRRORS. The string synth laden ditty was in the vein of classic OMD and with the South Coast combo calling it a day in 2013, this was a fitting way to depart The Hall Of Mirrors.
Available on the album 'A Ton Of Love' via Undo Records
http://www.facebook.com/undofotonovela
http://www.facebook.com/theworldofmirrors
---
JOHN FOXX & JORI HULKKONEN Evangeline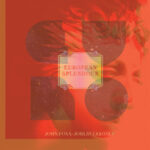 JOHN FOXX and JORI HULKKONEN had worked together previously but never before on a body of work with a conceptual theme. Their latest collaboration took on a grainier downtempo template and the lead track 'Evangeline'was all the more beautiful for it. Full of depth, coupled with an anthemic chorus and vibrant exchange of character throughout, this rousing yet soothingly futuristic number was quite otherworldly. The title of the parent EP said it all…
Available on the EP 'European Splendour' via Sugarcane Records
---
GIRL ONE & THE GREASE GUNS Jessica 6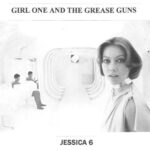 Nobody really knows for sure who are GIRL ONE & THE GREASE GUNS but names like Sissy Space Echo, Warren Betamax, Charles Bronson Burner and Bruce LeeFax are commensurate with their manifesto "to thrive on causing confusion with a mixture of pure synth pop and more experimental electronic sounds". 'Jessica 6' is a tribute to the cult Sci-Fi favourite 'Logan's Run'. The eerie post-punk cacophony laced with icy Yamaha string machine makes it the perfect belated choice for the soundtrack. Add in a frantic reverbed backbeat and it all comes over like THE PIPETTES fronting collaboration between JOY DIVISION and OMD.
Available as a download single via Squirrel Records
http://www.squirrelrecords.co.uk/girl-one-and-the-grease-guns/
---
GOLDFRAPP Thea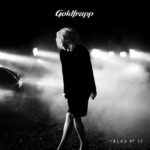 From a long player with distinctly orchestrated and acoustic overtones, 'Thea' was the most overtly electronic song on 'Tales Of Us'. Alison Goldfrapp's vocal soared angelically, surrounded by very subtle synthetic dance textures and layers of percussive craft. While the beat was mechanical, it didn't sound out of place on the very organic parent album.
Available on the album 'Tales Of Us' via Mute Records
---
KID MOXIE The Bailor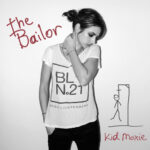 KID MOXIE is the musical vehicle of Los Angeles based Elena Charbila. Her first full length album 'Selector' was bolstered by a MARSHEAUX remix of its best song 'Medium Pleasure'. Always sounding her best when adopting a breathy continental vocal style, Elena Charbila recorded possibly her best song yet as KID MOXIE with 'The Bailor', a dreamy and sexy tunes that glistened in the Aegean Sea. The Wayfarer remix of the song was also issued later in the year in aid of The David Lynch Foundation .
Available as a download single via Kid Moxie
http://www.facebook.com/kidmoxie
---
MARNIE The Hunter
LADYTRON's Helen Marnie released her long awaited debut solo album 'Crystal World' in the summer. Recorded in Iceland, it suitably captured the island's beautifully relaxed but volatile atmosphere. Its opening track 'The Hunter' was a tremendous calling card and the vibrant electropop single that LADYTRON never quite got round to releasing. Very pretty and delectably glacial, the tune was vocally and musically expansive like an Arctic escapist fantasy, melancholic but free of doom.
Available on the album 'Crystal World' via Les Disques Du Crespuscle
http://www.facebook.com/helen.marnie.official
---
MARSHEAUX August Day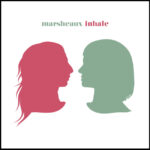 MARSHEAUX's fourth album 'Inhale' had been a long time coming. And it appeared as though the Greek financial crisis had loomed heavy over its making, resulting in moodier, midtempo numbers taking centre stage. 'August Day' though was a grower, developing on the maturer outlook apparent on the album's concept, with a hint of CHVRCHES' steadier paced output. Less immediate but overwhelmingly dreamy, it captured the senses after multiple listens.
Available on the album 'Inhale' via Undo Records
---
MESH The Way I Feel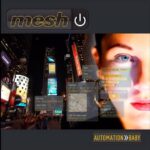 MESH's founders Mark Hockings and Richard Silverthorn know their audience so the lattice of danceable electro-rock continued on their best album yet 'Automation Baby'. But the beautiful 'The Way I Feel' showed a more sensitive side with hints of Ennio Morricone. Shaped by acoustic guitar and string machine washes, the atmospheric maturity that MESH were now showcasing was a welcome surprise.
Available on the album 'Automation Baby' via Dependent
---
MONARCHY feat DITA VON TEESE Disintegration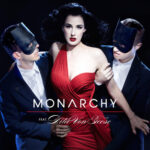 MONARCHY's 'Disintegration' featured the sexy burlesque queen DITA VON TEESE on vocals. With its vampish disco crashing into elements of GIORGIO MORODER, it sounded like the SCISSOR SISTERS gone right and even threw in a few VISAGE frequency warbles! 'Disintegration' was a rather excellent, stomping floor filler of the first degree with some hook laden energy and cooing feline appeal.
Available as a download single via Hacan Sound
---
GIORGIO MORODER Racer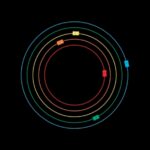 GIORGIO MORODER is now 73 years old but is as vital as ever having produced the dance track of the year! Commissioned by Google Chrome for their online game 'Racer', the piano line was like ULTRAVOX reworked for Studio 54 while the whirring synths and trancey elements made it come over like history of modern electronic dance music squashed into 4 minutes. But as these ideas were mostly borrowed from Da Maestro himself, it was now his time to grab it all back. Moroder easily rivalled any young hopeful with a set of double decks and a laptop.
Available as a free download single via Google Play
---
ALISON MOYET Changeling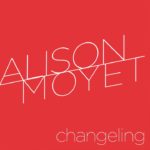 ALISON MOYET made a return to the electronic experimentation that made her famous as one half of YAZOO on her new album 'the minutes'. With contemporary synthesized backing over a powerful rhythm construction and stuttering guitar textures courtesy of new collaborator Guy Sigsworth, Moyet's deep emotional vocal resonated on 'Changeling' with a confidence and energy that dispelled the public's perception of her as just a jazz singer!
Available on the album 'the minutes' via Cooking Vinyl.
---
NIGHT CLUB Poisonous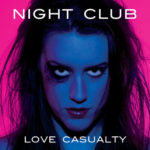 Positively feline but dysfunctionally dark like Britney gone emo, NIGHT CLUB's cutely subversive 'Poisonous' based itself, like STEFY's lost 2007 single 'Chelsea', around the riff of 'Sweet Dreams (Are Made of This)'. This superb slice of catchy electronic pop from the LA combo of Emily Kavanaugh and Mark Brooks roused with a huge crossover potential while possessing a sinister edge.
Available on the download EP 'Love Casualty' via Gato Blanco
---
NOBLESSE OBLIGE Hotel California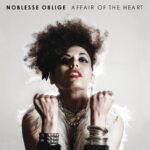 NOBLESSE OBLIGE are French theatrical performer Valerie Renay and German producer Sebastian Lee Philipp who specialise in a brand of abstract Weimer cabaret tinged with a dose of electro Chanson. NOBLESSE OBLIGE's lengthy funereal deadpan cover of THE EAGLES' 'Hotel California' highlights the chilling subtext of the lyrics to its macabre conclusion! The synthesizer interpretation of the original song's iconic twin guitar solo will either be seen as total genius or sacrilege!
Available on the album 'Affair Of The Heart' via Repo Records
http://www.noblesseoblige.co.uk/
---
GARY NUMAN Who Are You?
'Who Are You?' is one of those great uptempo anthemic songs in the vein of 'Listen To My Voice' from 2000's 'Pure' that confirms when GARY NUMAN hits the target, he hits bulls-eye! Written for a film about a musician with schizophrenic personality, it fitted well with the parent album 'Splinter' and its 'Songs From A Broken Mind'. The album wasn't just one-dimensional riff monsters and the varied material was some of Numan's best work for years.
Available on the album 'Splinter (Songs From A Broken Mind)' via Mortal Records / Cooking Vinyl
---
OMD Stay With Me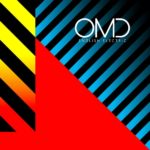 The standard of 'English Electric' was so high that any one of its song based tracks could have made the list. But 'Stay With Me' just gets the nod as the album's hidden gem. The first Paul Humphreys lead vocal for OMD since 1986's 'Forever Live & Die', the song was originally demoed as 'Idea 3' and voiced by Andy McCluskey. Ever the master of melody and inspired by events around him, Humphreys reworked it into a more straightforward love song but added a beautiful cinematic resonance. Indeed, it comes over a bit like 'Love Theme From St Elmo's Fire' meets 'Souvenir' with subtle lashings of white noise!
Available on the album 'English Electric' via BMG
http://www.omd-messages.co.uk/english-electric-in-profile/
---
PET SHOP BOYS Fluorescent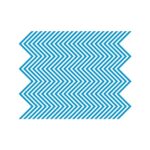 "Incandescent…"; yes the hypnotic 'Fluorescent'
was basically a buzzy dancefloor makeover of 'Fade To Grey' with the chilling Polymoog string preset from VISAGE's original remaining in the mix while waves of synth sirens attacked it like a Martian invasion. The parent album was 'Electric' by name and electric by nature, and easily the PET SHOP BOYS' best body of work since 'Very'. It more than made up for 2012's lame duck 'Elysium'…
Available on the album 'Electric' via X2 / Kobalt Records
---
QUEEN OF HEARTS United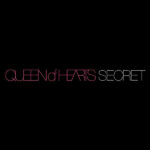 A stomping electro disco number produced by Mark Reeder who previously has remixed JOHN FOXX, DEPECHE MODE and PET SHOP BOYS, QUEEN OF HEARTS' cooing Bush-like howls and breathy euphoria are a total delight to the ears while the mighty cavernous sound provides the heat! Yet 'United'
has ended up as the B-side of the less satisfactory 'Secret'. However, if songs like this are being seen as outtakes, this is all a good sign for her debut album in 2014 which is eagerly awaited…
Available on the download EP 'Secret' via Night Moves
---
REPUBLICA Christiana Obey (TENEK remix)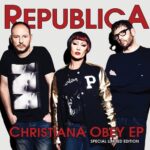 Originally, written by Saffron with noted producer Andy Gray, 'Christiana Obey' had been doing the airplay rounds in 2012 but finally secured a formal release to coincide with REPUBLICA's touring comeback this year. With its suitably big chorus, Saffron was on good anthemic form while a meaty remix from TENEK enhanced the song even further and made it ready to go!
Available on the EP 'Christiana Obey' via Republica Music
http://www.republicamusic.co.uk/
---
POLLY SCATTERGOOD Wanderlust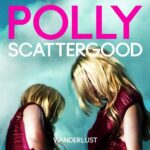 POLLY SCATTERGOOD made her debut in 2009 with a self-titled album released on the iconic Mute Records. With key influences such as BJORK and KATE BUSH, it combined jubilant experimental pop with her innocent, affected vocals. From her second album 'Arrows', 'Wanderlust' realised her potential with a slice of deliciously wired avant pop in the GOLDFRAPP vein, although closer scrutiny revealed it to be more like electronic COCTEAU TWINS with that rousing air of fragility.
Available on the album 'Arrows' via Mute Artists
http://www.pollyscattergood.com/
---
SIN COS TAN Moonstruck
The Finnish duo of Juho Paalosmaa and Jori Hulkkonen swiftly followed up their acclaimed eponymous debut of 2012 with 'Afterlife'. Hulkkonen told The Electricity Club back in 2011 that it was being a fan of PET SHOP BOYS that inspired him to make music. 'Moonstruck' is a fine melancholic beat ballad in the Tennant/Lowe tradition where Paalosmaa's emotive lost boy demeanour blends wonderfully with the sweeping drifts and building swathes of synth strings. It is also possibly the best song of its type that Neil and Chris never recorded.
Available on the album 'Afterlife' via Solina Records
---
VILE ELECTRODES Damaged Software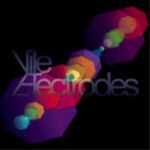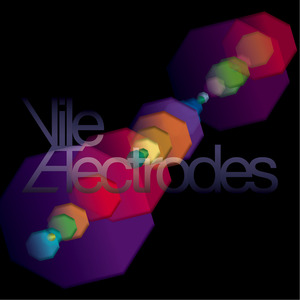 Like 'Twin Peaks' meets ORBITAL, 'Damaged Software'
was an enticing piece of electro from Anais Neon and Martin Swan which affirmed their status as Britain's premiere independent synth duo. With a tour supporting OMD in Germany where they encountered the likes of Karl Bartos and Wolfgang Flür backstage, their vile adventure of meeting former KRAFTWERK members continued when they shared the bill with Michael Rother at Elektrofest. Three years in the making, the parent album 'The future through a lens' was well worth the wait.
Available on the album 'The future through a lens' via https://vileelectrodes.bandcamp.com/album/the-future-through-a-lens
http://www.vileelectrodes.co.uk
---
WESTBAM feat RICHARD BUTLER You Need The Drugs
Techno DJ WESTBAM celebrated 30 years in the music business with an intriguing mature collection of songs under the title of 'Götterstrasse'. While the theme of the album centred on the joy and euphoria of underground nightlife, the album's magnificent launch single 'You Need The Drugs' was not actually a celebration of illicit substance use. Voiced brilliantly by THE PSYCHEDLIC FURS' Richard Butler, WESTBAM himself said it was "the first explicit electronic appeal AGAINST the use of drugs with a clear message: drugs are a bore!". From a brilliant album that also featured vocalists as diverse as Iggy Pop, Bernard Sumner, Brian Molko, Lil' Wayne and Kanye West, 'Götterstrasse' was the surprise electronic release of the year.
Available on the album 'Götterstrasse' via Warner Music Germany
---
Text by Chi Ming Lai
16th December 2013