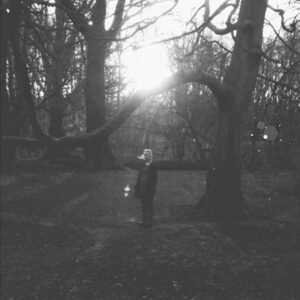 GEISTE is the musical vehicle of Marie Chabrelie from near St Tropez who probably would have been a product of JRR Tolkien had he manufactured pop stars.
Haunting, captivating and endearing, she invites you into her moody world of escapist pop on her debut EP 'Utopia'
.
Like something that could have come off the soundtrack 'Killing Eve', the haunting opener 'Omen' is simultaneously bewitching yet sinister, beautiful yet unsettling, built around a repeating ivory motif, sinister humming and the emotive air of Nordic songstress Susanne Sundfør.
Beginning in a layered neo-acapella fashion, 'Dither' becomes mighty once the majestic vocal refrains and multi-coloured percussive fervour kick in alongside the penetrating deep drone of synthbass. Capturing the cut and thrust of a city walk, it's a determined train of thought that GEISTE expresses despite the inherent forlorn melancholy.
The expansive 'Ocean' is perhaps GEISTE's signature song, an environmentally conscious battlecry that showcases her widescreen cinematics and impressive vocals that capture the angst of Zola Jesus within a melodic fantasia.
The angst takes a breather for the shorter but dreamier 'Fetish' which plays around with some glassy sound design. But GEISTE belts it all out again on 'Anthems', a dramatic number swathed in a building rhythmic drama that recalls NIKI & THE DOVE while also throwing in a swooping dubstep drop.
The hypnotic 'Moonchild' has perhaps the unifying essence of everything on this EP thrown into a singular track, providing not only the EP's crystalline highlight but one that shows 'Ocean' was no fluke. It's that progressive successor to the initial breakthrough which all aspiring artists need in their developing repertoire.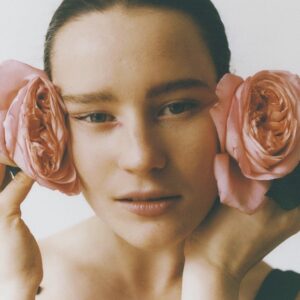 Painting pictures in light and shade, 'Utopia' has the French youngster articulating over a collage of rumbling bass, synthetic orchestrations and ritualistic rattles before a staccato virtual choir provides a wonderful textural statement to close.
For her opening body of work, GEISTE has impressed by collecting her best seven tracks to date to offer to a potentially wider audience.
You only get to make a first impression once and her 'Utopia' makes a rather enthralling otherworldly one.
---
'Utopia'
is available as digital EP via the usual online platforms
GEISTE presents a 'Utopia' live stream party on Friday 29th May 2020 at 2100 UK time, please visit https://www.youtube.com/watch?v=GERXHW0QXFU
https://www.facebook.com/geistefromashes/
https://twitter.com/geistefromashes
https://www.instagram.com/geistefromashes/
https://open.spotify.com/album/5kCW1qSqn95h9TmpZGcxyU
---
Text by Chi Ming Lai
29th May 2020