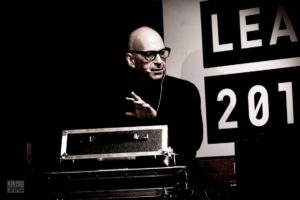 This history of Mute Records and its esteemed founder Daniel Miller is more than well documented.
The lavish book 'Mute: A Visual Document From 1978 – Tomorrow'
published in 2017 captured the iconic label's visual aesthetic. Already a fan of German kosmische scene, Daniel Miller began taking an interest in synthesizers for making pop music after hearing KRAFTWERK's 'Autobahn'.
The advent of affordable synthesizers from Japan manufactured by the likes of Korg and Roland made it possible for him to adopt punk's DIY ethic by buying a Korg 700s for the price of a guitar. That enabled him to make music using just one finger, instead of having to learn three chords.
Conceiving a punk single with electronics, he wrote and recorded 'Warm Leatherette' b/w 'TVOD' for a one-off independent single release in 1978. Miller's sense of experimentation within a structured albeit avant pop context led to kindred spirits sending him tapes, thanks to him including his mother's address "16 Decoy Avenue London NW 11 England" on the back of the MUTE 001 sleeve.
Mute Records' first signing was a former art student Frank Tovey who released the macabre 'Back To Nature' as FAD GADGET in 1979 as MUTE 002 with Miller co-producing. It began establishing a good reputation for experimental electronic pop music. As well as running the label and working in the studio with his own roster of acts, Miller also produced and remixed other artists, although this became less frequent as Mute Records achieved more and more success.
If Daniel Miller had a characteristic sound during the pioneering years of Synth Britannia, then it was his use of the ARP 2600 driven by an ARP 1601 analogue sequencer, particularly for unique rhythmic templates obtained from the percussive capabilities of this versatile American synth.
Always keen to keep up-to-date with the latest technology, Miller's later acquisitions included a Synclavier, PPG Wave 2, Emulator, Roland System 100M and Roland MC4 Micro-Composer. Many years later, Miller even bought the customised vocoder used on 'Autobahn' from the late Florian Schneider even though it was not in fully working order.
While Miller's production work with DEPECHE MODE over five albums naturally led American new wave acts like BOOK OF LOVE to seek his knowhow, indie band THE HOUSE OF LOVE were surprisingly curious enough to secure his services on their track 'Safe'. Meanwhile, post-punk art rock combo WIRE saw him as a kindred spirit keen to explore new interesting ways of recording and worked with Miller in various guises.
While Daniel Miller stepped back from producing DEPECHE MODE in 1987 to concentrate on Mute Records, it was his mix with Phil Legg of the Flood produced 'Enjoy The Silence' that became the international hit single; Miller had felt the version that François Kevorkian had presented was too electronic. 
While work had been going well with the French-born DJ's mixes for the 'Violator' album, Miller's instincts told him 'Enjoy The Silence' needed to be brought back slightly with a more organic vision. The song had already been transformed in the studio from a funereal ballad to an electronic disco number with house influences!
Although Mute Records was bought by EMI in 2002, Miller reached an agreement in 2010 to establish a second independently run record label under the name Mute Artists while the Mute Records name and rights to the label's archive recordings remained under the control of EMI's present owners Universal. More recently, Daniel Miller has been happily DJ-ing around the world playing largely techno sets for Berghain in Berlin, Sónar in Barcelona and IMS in Ibiza among others.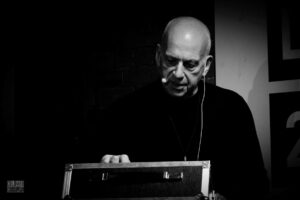 Meanwhile he has also occasionally given talks at events such as MoogFest. Red Bull Music Academy, LEAF and the Electri_City_Conference.
With a vast and varied portfolio to investigate, ELECTRICITYCLUB.CO.UK looks back at the creative career of Daniel Miller in music via eighteen of his productions and remixes, with a restriction of one track per artist moniker, presented in yearly, then alphabetical order.
---
THE NORMAL Warm Leatherette (1978)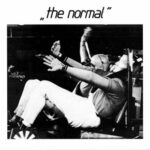 Daniel Miller's sense of experimentation and vision of the synth being the ultimate punk instrument requiring the use of just one finger led to him making his first record. Lyrically inspired by JG Ballard's 'Crash' with its story around car collision symphorophilia, the dystopian 'Warm Leatherette' was based around two noisy notes and a twitchy rhythmic backbone that was menacing yet enthralling at the same time. It turned out to be something of a game changer.
Available on THE NORMAL single ' Warm Leatherette' / 'TVOD'
via Mute Records
http://mute.com/category/the-normal
---
FAD GADGET Coitus Interruptus (1980)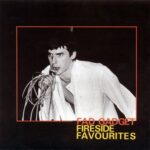 Following the success of singles 'Back To Nature' and 'Ricky's Hand', a FAD GADGET album was eagerly anticipated and it came with 'Fireside Favourites' which brought in a Korg Rhythm 55 drum machine, conventional instruments and various found objects alongside the synths. A four way production effort between Frank Tovey, Daniel Miller, Eric Radcliffe and John Fryer, the superb 'Coitus Interruptus' was a deeply cynical commentary on casual relationships.
Available on the album 'Fireside Favourites'
via Mute Records
---
ALEX FERGUSSON Stay With Me Tonight (1980)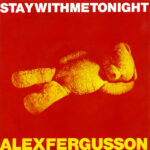 Larry Least was a production pseudonym inspired by the producer, Rak Records mogul and 'New Faces' judge Mickey Most. This infectious solo single by Alex Fergusson featured Daniel Miller's distinctive electronic footprint and his involvement helped the ALTERNATIVE TV guitarist transform from post-punk to more synthesized song experiments. With Fergusson forming PSYCHIC TV with Genesis P-Orridge, it wasn't until 1992 that a white label only self-titled solo album was released.
Available on the boxed set 'Electrical Language: Independent British Synth Pop 78-84'
(V/A) via Cherry Red Records
https://www.scaruffi.com/vol4/atv.html
---
SILICON TEENS Memphis Tennessee (1980)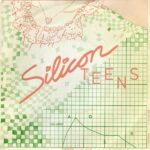 Following THE NORMAL, Daniel Miller decided to undertake a new project where rock 'n' roll standards like 'Just Like Eddie' and 'Memphis Tennessee' were reinterpreted in a synthpop style, using a fictitious group called SILICON TEENS as a front. While Miller sang like he had a clothes peg attached to his nose and produced the recordings as Larry Least, several actors hired to appear in videos and do press interviews, although lead vocalist 'Darryl' was played by Frank Tovey.
Available on the SILICON TEENS album 'Music For Parties'
via Mute Records
http://mute.com/release/music-for-parties
---
ALAN BURNHAM Science Fiction (1981)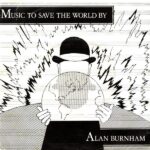 For a one-off single on Cherry Red Records, the dystopian minimal synth of 'Music To Save The World By' from the little known and somewaht reclusive Alan Burnham was produced by Daniel Miller at Blackwing Studios. He also worked on its B-side 'Science Fiction' which was just as haunting as the main act. Perhaps more organic thanks to the use of live drums by Cam Findlay, it took a leaf out of the quirky cult Wirral duo DALEK I LOVE YOU and their song 'The World' in particular.
Available on the boxed set 'Electrical Language: Independent British Synth Pop 78-84'
(V/A) via Cherry Red Records
http://mute.com/mute/daniel-miller
---
SOFT CELL Metro MRX (1981)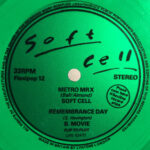 The original 'Metro MRX' came from the SOFT CELL debut EP 'Mutant Moments' released in October 1980, but the sub-two minute Daniel Miller take of 'Metro MRX' for 'Flexipop' magazine borrowed the same synthetic rhythm track as DEPECHE MODE's 'New Life' to accompany Almond's snarls of "he's a mutant!". Miller also produced 'A Man Can Get Lost', 'Persuasion' and perhaps most significantly, the proto-house of 'Memorabilia' at those same Stage One recording sessions.
Available on the SOFT CELL boxed set 'Keychains & Snowstorms'
via Universal Music
---
DEPECHE MODE Nothing To Fear (1982)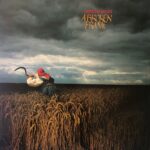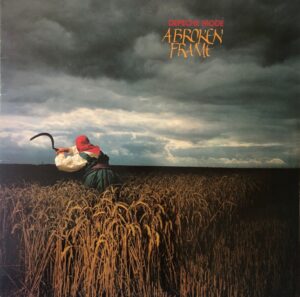 While Eric Radcliffe was holed up working with Vince Clarke and Alison Moyet on the first YAZOO album at Blackwing Studios on the night shift, during the day Daniel Miller was working with DEPECHE MODE on their second. With punchy Simmons Drum modules and a catchy melodic theme, 'Nothing To Fear' was a glorious instrumental statement from an important long player that made the most of Miller's programming expertise to ensure an optimistic future for Messrs Gahan, Gore and Fletcher.
Available on the DEPECHE MODE album 'A Broken Frame'
via Mute Records
---
THOMAS DOLBY Radio Silence (1982)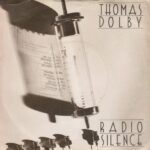 When recording 'Radio Silence' for singular consumption, Thomas Morgan Dolby Robertson sought the assistance of Daniel Miller thanks to his track record with DEPECHE MODE. Bringing in his PPG Wave 2 and helping with the final mix, it was released as a single in early 1982 with an alternative rockier guitar driven version on the B-side which was favoured in the US. Both takes also featured the voice of Akiko Yano, who was married to Ryuichi Sakamoto at the time.
Available on the THOMAS DOLBY album 'The Golden Age Of Wireless'
via EMI Records
---
DUET EMMO Or So It Seems (1982)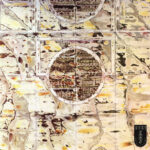 WIRE refugees, Bruce Gilbert and Graham Lewis had been working under the name DOME, so when a collaborative adventure with Miller was suggested, an anagram of that moniker and Mute resulted in DUET EMMO. Recorded at Blackwing Studios, 'Or So It Seems' was their debut offering, a slice of experimental pop shaped with grumbling synthesized bass, captivating electronics and textural harmonic guitar while Lewis' haunting vocals provided the emotional centre, spooked by sombre bursts of brass.
Available on the DUET EMMO album 'Or So It Seems'
via Mute Records
https://mutesong.com/writers/duet-emmo/
---
YAZOO Situation (1982)
Originally the B-side to 'Only You', 'Situation' was one of only three writing collaborations between Alison Moyet and Vince Clarke, as well as only being one of five YAZOO tracks that Daniel Miller co-produced with Eric Radcliffe. Clocking in at barely two minutes in its original form, it made its impact with some rousing blues based sequenced dance pop; it became a US club favourite when it was remixed by Francois Kevorkian who later worked with KRAFTWERK and DEPECHE MODE.
Available on the YAZOO boxed set 'The Collection'
via Mute Records
---
ROBERT GÖRL Mit Dir (1983)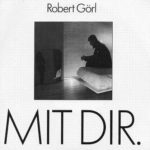 Following DAF's Virgin album trilogy produced by Conny Plank, the duo borke up in a haze of sex, drugs and sequencer. Drummer and synthesist Robert Görl signed to Mute as a solo artist and began his account with the standalone single 'Mit Dir'. Dark, brooding and magnificent, the song was co-produced by Daniel Miller and went on to become a favourite among the cognoscenti, reinterpreted for Prada commercials and covered by DJ HELL with STEREO MCs.
Available on the ROBERT GÖRL album 'Night Full Of Tension'
via Mute Records
---
HARD CORPS To Breathe (1985)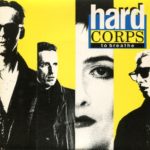 Polydor A&R man Malcolm Dunbar managed to gain Daniel Miller's interest to help out on a HARD CORPS track that Martin Rushent had started. "It was an offer we could not refuse and 'Respirer' duly ended up being completed with Daniel producing" said the band's Clive Pierce, "So now we had two of the best 'electronic' music producers in the UK both helping on our track". Exquisitely Gallic, Polydor however released 'Respirer' in English as 'To Breathe' but it was not the hit that they were seeking.
Available as 'Respirer' on the HARD CORPS album 'Metal & Flesh' via Sub Culture Records
---
NITZER EBB Join In The Chant – Gold! (1987)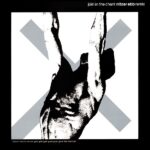 Chelmsford's NITZER EBB were founded by school friends Douglas McCarthy, Bon Harris and Bon Harris. Originally produced by Pete Waterman associate Phil Harding, the ambiguous chants of "muscle and late, lies, lies, gold, gold" in 'Join In The Chant' encouraged exactly as the title suggested in the manner of a DAF body sculpture. Daniel Miller and Flood's Gold! restructure took out the Balearic beats and pushed forward a more Teutonic industrial thrust complete with metallic tools to boot.
Available on the NITZER EBB album 'Body Of Work'
via Mute Records
---
ERASURE Supernature – Daniel Miller & Phil Legg Remix (1990)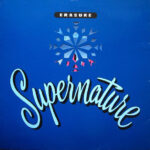 ERASURE were not shy about doing cover versions with 'Gimme! Gimme! Gimme!' and 'River Deep Mountain High' having already been reinterpreted by this point. Andy Bell and Vince Clarke's take on Marc Cerrone's electronic disco landmark saw Daniel Miller and Phil Legg present this tight electro-dance remix extended to over seven minutes. Miller and Legg got together again for DEPECHE MODE's 'Enjoy The Silence' and it was their mix that became the 'Violator' album version and single release.
Available on the ERASURE deluxe album 'Wild!'
via Mute Records
---
CHRIS & COSEY Synaesthesia – Daniel Miller Mix (1991)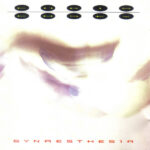 After leaving industrial pioneers THROBBING GRISTLE, Chris Carter and Cosey Fanni Tutti became a popular cult duo with their experimental pop utilising electronics, sampling, rhythms and even cornet alongside Cosey's distinctive nonchalant vocals. Superbly sinister but beautiful metallic synthpop, 'Synaesthesia' exuded hints of PET SHOP BOYS 'Euroboy' but a good year before it. Meanwhile Daniel Miller's brilliant rework took on a different groove to the harder bleepy house laden original.
Available on the CHRIS & COSEY single 'Synaesthesia'
via Conspiracy International
---
SUNROOF! Hero (1998)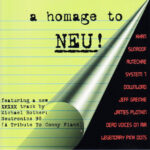 SUNROOF! was Daniel Miller's occasional project with Gareth Jones who he first worked with on DEPECHE MODE's 'Construction Time Again' album. Exploring their love of Kosmische, it was perhaps no surprise that they covered the symbolic NEU! track 'Hero'. Given more of a pulsing electronic treatment, the alluringly detached vocals came from Alison Conway who has part of the Mute family having been part of AC MARIAS, a project which also featured Bruce Gilbert of WIRE and Barry Adamson of MAGAZINE.
Available on the album 'A Homage to NEU!'
(V/A) via Cleopatra
---
POPPY & THE JEZEBELS Sign In, Dream On, Drop Out! – Richard X Meets Larry Least Mix (2012)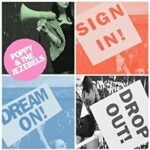 POPPY & THE JEZEBELS were a school band based in Birmingham signed to Mute Song. 'Sign In, Dream On, Drop Out!' was superbly playful girly synthpop with the 'Isolation' bassline borrowed from JOY DIVISION bouncing around in electronic form while sinister Maggie Thatcher voice samples echoed. Originally produced by Richard X, Larry Least came out of retirement when the girls persuaded Miller to remix the track using his trusty Korg 700s synth.
Available on the POPPY & THE JEZEBELS single 'Sign In, Dream On, Drop Out!'
via Gunball Machine
https://mutesong.com/writers/poppy-and-the-jezebels/
---
WRANGLER Theme From Wrangler – Daniel Miller rework (2016)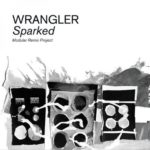 The brief from WRANGLER to remixers of tracks from their album 'LA Spark' was simple: "We provide some basic stems from a track selected by you from our debut album 'LA Spark' and you add whatever sounds you like – the only rule being that you use just one analogue modular synthesiser system of your choice." Sweetened by flanged string machine, Daniel Miller provided a gliding rumbling bassline over a metronomic kick on his rework of 'Theme from Wrangler'.
Available on the WRANGLER album 'Sparked: Modular Remix Project'
via MemeTune Records
https://www.facebook.com/mallinderbengewinter/
---
Text by Chi Ming Lai with thanks to Simon Helm and Volker Maass
Photos by Simon Helm
4th June 2020, updated 14th February 2021