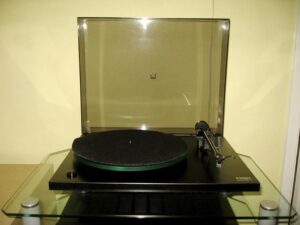 In the five years since its formation on 15th March 2010, ELECTRICITYCLUB.CO.UK has reviewed over 100 albums and EPs.
During this time, the album has become less of an artistic statement, with the focus of both consumer and media on single songs directly led to the prominence of the extended EP or mini-album in today's digital marketplace.
It is a halfway house, but at least the creative output of an artist can be showcased by a small body of work. And increasingly, many are combining and reworking several EP releases in order to formulate a full length album. Despite the move towards downloads and streaming, there is still a demand for physical product.
However, ELECTRICITYCLUB.CO.UK has been slightly bemused by the music industry bias towards vinyl, to the neglect of CD. It should be noted that silver digital discs are still the preferred medium for the general consumer, as proven by the million plus sales of TAYLOR SWIFT's '1989' opus on CD. This was a release which was confined to compact disc and digital download variants with no concessions towards streaming and, initially in the first few months of release, vinyl.
ELECTRICITYCLUB.CO.UK confesses it has no love whatsoever for vinyl in the 21st Century, and is rather irritated by it being turned into an antiquated object of fetish and snobbery which bears little relation to the music on it.
And to think ironically that the world's record labels tried to kill off vinyl back in 1989 in favour of err… cassette! Yes, the music industry… as forward thinking as ever!! With regards Spotify, ELECTRICITYCLUB.CO.UK actually is not particularly fond of that either…
Even with the subscription model, with so much music available, most of it is not listened to properly, thus devaluing any music that is perhaps worthy of greater recognition. Think of it like the casual music festival goer who just hops between all the acts playing on the many different stages after just two songs… it's a false economy in reality!
But despite its concerns, ELECTRICITYCLUB.CO.UK still loves a good album in whatever format. It is the content that is most important, not the mode of carriage. So which long players still stand up to scrutiny and can claim to have lasted the course over the last five years? Listed by year then alphabetical order, with a restriction of one album per artist and no recent releases from 2015, here are our 30 favourite albums from the period between 2010 to 2014…
---
GOLDFRAPP Head First (2010)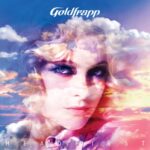 Although now disowned by the duo, 'Head First' was Alison Goldfrapp finally all relaxed and having fun. Stomping synth tunes like 'Alive', 'Believer' and 'Believer' were fine examples of Ms Goldfrapp taking her Olivia Newton John fixation (which had been apparent on early B-side 'UK Girls' with its interpolation of 'Physical') to a fully realised musical level. But best of all though on this short and sharp collection were the marvellous ABBA tribute of the 'Head First' title track and the ethereal ARP laden Eurodisco of 'Dreaming'. While the more recent 'Tales Of Us' has seen GOLDFRAPP venture into more cinematic orchestrations again, a return to electronic pop is always possible with Ms Goldfrapp's record of chameleon-like tendencies.
'Head First' is available as a CD, LP and download via Mute Records
---
VILLA NAH Origin (2010)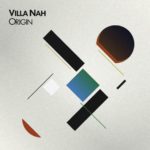 One of the best electronic albums to have been released in 2010, 'Origin' was a fine crystalline balancing act that combined the classic synthpop of days gone by, with the freshness of new technologically fuelled dance music. The songs of the Helsinki based duo Juho Paolosmaa and Tomi Hyyppä ranged from the supreme GARY NUMAN on Prozac of 'Remains Of Love' and 'Ways To Be', to the Moroder-esque hypnotism of 'Kiss & Tell'. Then there were the OMD influences on 'Some Kind Of Dream' and 'Envelope' so it was not entirely surprising the pair were invited to support than band on their 2010 tour. But while VILLA NAH then went into hiatus, Paolosmaa partnered up with 'Origin' co-producer Jori Hulkkonen to form SIN COS TAN.
'Origin' is available as a CD, LP and download via Keys Of Life Records
https://www.facebook.com/pages/villa-nah/8854069998
---
AUSTRA Feel It Break (2011)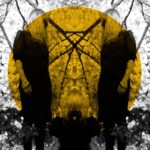 The baroque electronic trio of Katie Stelmanis, Maya Postepski and Dorian Wolf successfully broke away from the short lived Witch House sub-genre to yield their own emotionally charged sound. The moodily enigmatic 'Beat & The Pulse' and the frankly bonkers 'Lose It' had already gained a worthy amount of attention as singles and luckily, AUSTRA's debut album did not disappoint. The tremendously epic spectre of 'The Villain' successfully utilised programmed technology and live drums while the sexual tension of 'Spellwork' was like a gothic opera crossing THE KNIFE with DEPECHE MODE that provided their most overtly synthpop offering.
'Feel It Break' is available as a CD, LP and download via Domino / Paper Bag Records
---
DURAN DURAN All You Need Is Now (2011)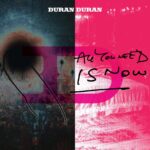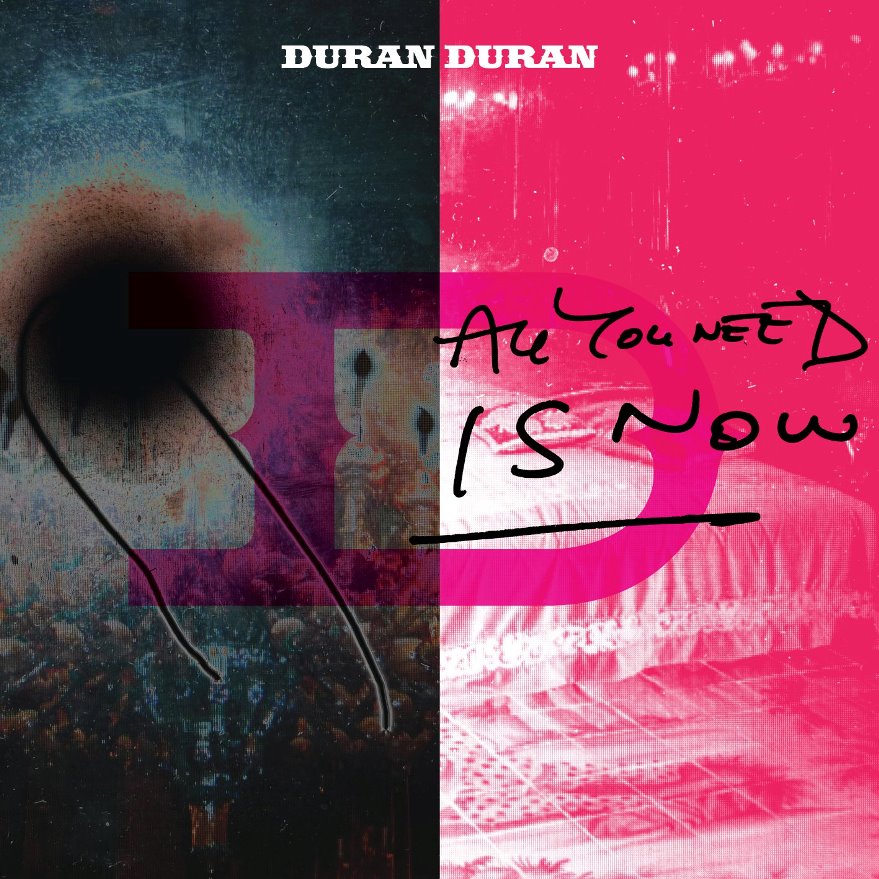 Since the return of the classic line-up in 2004, DURAN DURAN's new material had general failed to meet expectations. However, despite losing guitarist Andy Taylor on the way, the Mark Ronson produced 'All You Need Is Now' saw DURAN DURAN reclaim their quintessential sound. The superb glitterball rework of 'Are Friends Electric?' for the title track signalled their intentions while 'Girl Panic' and 'Runaway Runaway' captured classic Duran for the 21st Century. The superb sequencer assisted 'Being Followed' had a tingling metallic edge that captured the tensions of post 9/11 paranoia while songstress KELIS dreamily counterpointed on the moody, string laden 'Man Who Stole A Leopard' which recalled 'The Chauffeur'. Nick Rhodes claimed the album was "undoubtedly one of the strongest of our career"; and he was right!
'All You Need Is Now' is available as a CD and download via Tape Modern
---
JOHN FOXX & THE MATHS Interplay (2011)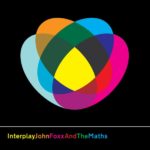 'Interplay' was possibly JOHN FOXX's most complete and accessible body of work since his classic 'Metamatic'. Together with Chief Mathematician and synth collector extraordinaire BENGE aka THE MATHS, the use of vintage electronics with modern recording techniques captured a mechanised charm while simultaneously adding a correlative warmth. Among the realised examples of this fresh approach were the feisty 'Catwalk', the electro-folkisms of 'Evergreen' and the eerie 'The Running Man'. One of the stand-out tracks 'Watching A Building On Fire' featured Mira Aroyo of LADYTRON and was perfectly dystopian, while the title track and closer 'The Good Shadow' both added a subtle atmospheric quality to proceedings.
'Interplay' is available as a CD, LP and download via Metamatic Records
http://blog.johnfoxxandthemaths.com/
---
MAISON VAGUE Synthpop's Alive (2011)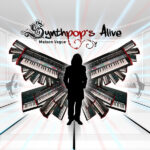 MAISON VAGUE's 'Synthpop's Alive' was one of the surprise albums of 2011 and the creation of Clark Stiefel, a German domiciled American with a love for all things Synth Britannia. A classically trained virtuoso who studied piano and electronic music at a conservatoire, his title track battle cry sounded like the result of an unlikely sexual liaison between DEVO and PLACEBO. Chunky riff laden tracks such as 'Pixelated Lover', 'My Situation', 'Living On Ice Cream' and 'Give Them Away' affectionately revived The GARY NUMAN Principle but for some variation, there were the marvellous BETTE MIDLER gone electro of 'No Show' and the reggae inflected 'Tunnel Vision'.
'Synthpop's Alive' is available as a download album via Stiefel Musik
---
MIRRORS Lights & Offerings (2011)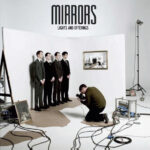 Brighton pop-noir quartet MIRRORS' only album 'Light & Offerings' was a seamless majestic journey swathed in layers of vintage electronics and modern rhythmical dynamics. It began with superb sonic pulsar of 'Fear Of Drowning' with its dramatic overtures of young manhood before continuing with reworked recordings of the band's excellent first two singles 'Look At Me' and 'Into The Heart'. The sublime 'Hide & Seek' was soulful electronic pop while 'Ways To An End' proved MIRRORS could cut it on the dancefloor too. Elsewhere, 'Somewhere Strange' took the listener on the most euphoric train ride since NEW ORDER's 'Temptation' while the final track 'Secrets' was an ambitious ten minute epic in three movements featuring its own ambient parenthesis. MIRRORS were worthy successors to the original Synth Britannia generation, but they sadly fragmented in Autumn 2011 and all momentum was lost before things really could get going.
'Lights & Offerings' is available as a CD, 2LP and download via Skint Records
http://mirrorsofficial.bandcamp.com/
---
GRIMES Visions (2012)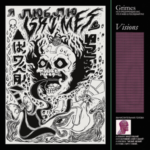 With the critically acclaimed 'Visions', Montreal's GRIMES aka Claire Boucher explored a hybrid style of electro influenced by K-Pop, New Age and R 'n' B. 'Genesis' was one of many kookily inventive tunes on the album and like its close cousin 'Oblivion', played with Kling Klang derived rhythm section that came over like LYKKE LI fronting KRAFTWERK. Often using pentatonic scaling to show her affinity towards South East Asian culture, GRIMES' sumptuously infectious approaches made tracks such as 'Be A Boy', 'Colour of Moonlight (Antiochus)' and 'Vowels = space and time' an aurally challenging but rewarding listen. And all this while retaining a quirky sense of humour in her promo videos…
'Visions' is available as a CD, LP and download via 4AD Records
---
MARSHEAUX E-Bay Queen Is Dead (2012)
While technically a stopgap compilation of rare and unreleased MARSHEAUX tracks, the 'E-Bay Queen Is Dead' collection did provide a mostly cohesive listening experience. Including a plethora of non-album tracks such as 'How Does It Feel?', 'Sadly', 'Fischerprice' and the FRONT 242 influenced 'Bizarre Love Duo', MARSHEAUX's charmingly delightful synthpop covers of THE HUMAN LEAGUE's 'Empire State Human', BILLY IDOL's 'Eyes Without A Face' and OMD's 'She's Leaving' were also largely present and correct. Meanwhile, two uptempo outtakes from the 'Inhale' sessions 'Do You Feel?' and 'Inside' indicated where their fourth album might have headed had MARSHEAUX's national surroundings been less economically turbulent.
Available as a CD and download via Undo Records
https://www.facebook.com/marsheaux
---
METROLAND Mind The Gap (2012)
Although METROLAND have little in common with GIRLS ALOUD, they are indeed The Sound Of The Underground. While highly influenced by KOMPUTER and KRAFTWERK, the single 'Enjoying The View' indicated METROLAND were more textural in their use of synthetic sequences, robotic vocals and vintage drum machines. With tributes to London Underground map designer 'Harry Beck', Kling Klang homages such as 'It's More Fun To Commute' and a cover version of IGGY POP's 'The Passenger' that has to be heard to be believed, METROLAND's soundtrack provided a ride through an electronic landscape designed for the commuter world.
'Mind The Gap' is available as a CD, deluxe 2CD and download via Alfa Matrix Records
http://www.metrolandmusic.com/
---
SIN COS TAN Sin Cos Tan (2012)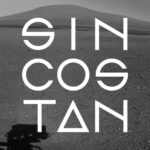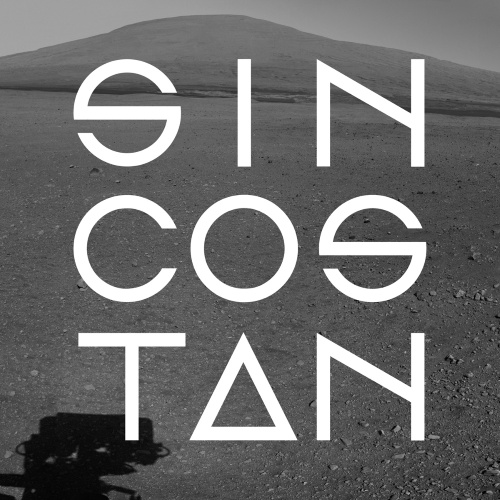 Having worked together on the 'Origin' album, a side project between VILLA NAH's Juho Paalosmaa and ace producer Jori Hulkkonen was almost inevitable. Under the moniker of SIN COS TAN, their debut album impressed with a rich filmic quality permeating amongst all the synths and drum machines in a much more mature approach than had been apparent on 'Origin'. There was plenty of variation too, from the dark, atmospheric space ballad 'In Binary' and laid back electro R'n'B of 'Book Of Love' to the NEW ORDER styled dream attack of 'After All' and the almost Balearic 'Calendar'. But true to form with Hulkkonen's intelligent disco manoeuvres, the beat templates were complimentary and never overbearing. And with the sublime "disco you can cry to" closer of 'Trust', SIN COS TAN's place in electronic music has been assured.
'Sin Cos Tan' is available as a CD, LP and download via Solina Records
---
TRUST TRST (2012)
A release that actually slipped under TEC's radar on initial release, TRUST was the project of Robert Alfons and AUSTRA's Maya Postepski. Although Postepski left after its release to return to AUSTRA, 'TRST' made a slow burning impact as Alfons toured his "Eeyore gone goth" electro template around the world. The filthy 'Gloryhole' was a wondrous combination of portamento and dance beats, while 'Bulbform' was perfectly doomy disco. There were more immediate moments too like the trancier synthscapes of 'Sulk' and the alternate Euro-disco of 'Dressed In Space' which came over like a more depressed version of CAMOUFLAGE. In all, 'TRST' was one grower of a record.
'TRST' is available as a CD, LP and download via Arts & Crafts
---
ULTRAVOX Brilliant (2012)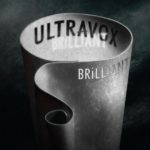 'Brilliant'
 reminded people why the classic line-up of ULTRAVOX were supreme when firing on all cylinders. It also laid to the rest, the ghost of the dreadful 'U-Vox' album in 1986. The title track and 'Live' contained all the hallmarks of Billy Currie's Eurocentric piano and synth embellishments complimented by the motorik power house of Chris Cross and Warren Cann while Midge Ure's voice now possessed a fragility and honesty that could only come from life experience. Then there was the pounding electronic rock of 'Satellite' and  the percolating sequences of 'Rise' which saw the return of Currie's distinctive ARP Odyssey soloing. The whirring Odyssey also appeared on 'Change' with beautiful ivory runs over the shuffling schlagzeug. 'Brilliant' was proof than while Billy Currie needed Midge Ure, Midge Ure also needed Billy Currie.
'Brilliant' is available as a CD, 2LP and download via EMI Records
---
KARL BARTOS Off The Record (2013)
If people can still hold enough regard for a version of KRAFTWERK featuring just Ralf Hütter to crash the websites of the world's art spaces, then KARL BARTOS should at least be accorded some kind of equal status. After all, Bartos did co-write 'The Model', 'The Robots', Neon Lights, 'Numbers' and 'Computer Love'. Utilising musical sketches and ideas gathered during his period with KRAFTWERK and his later project ELEKTRIC MUSIC, 'Off The Record' was a fully realised recording with Kling Klang at its heart. Indeed, 'Without A Trace Of Emotion' saw Bartos conversing with his showroom dummy Herr Karl and confronting his demons. The punchy 'Rhythmus' revisited 'Numbers' and 'Computer World 2' while the wonderful 'Hausmusik' had its clanking core driven by the type of mechanised backbeat heard on the 'Autobahn' and 'Radio-Activity' albums. Even using ideas gathered prior to 1996, KARL BARTOS produced a classic but modern electronic pop album.
'Off The Record' is available as a CD, LP and download via Bureau B
---
BEF Music Of Quality & Distinction Volume 3 – Dark (2013)
The third instalment to Martyn Ware's ambitious BEF covers project, amongst its fourteen tracks was some of his most overtly electronic work since he was in THE HUMAN LEAGUE. Kim Wilde's brilliant opener 'Every Time I See You Go Wild' used just a Roland System 100 while the GIORGIO MORODER meets SPACE electro disco of 'Same Love' featuring David J Roch was another highlight. Other notable vocalists included ERASURE's Andy Bell on an eerie take of 'Breathing', POLLY SCATTERGOOD's kooky vocal on 'The Look Of Love' and CULTURE CLUB's Boy George whose interpretation of 'I Wanna Be Your Dog' possessed a previously unheard grouchy edge. But it was a slowed down waltz remake of ASSOCIATES' 'Party Fears Two' voiced by HEAVEN 17's Glenn Gregory that virtually stole the show and brought the hankies out.
'Music Of Quality & Distinction Volume 3 – Dark' is available as a CD, deluxe 2CD and download via Wall Of Sound
---
CHVRCHES The Bones Of What You Believe (2013)
Like it or not, CHVRCHES have managed to attain a mainstream recognition that was denied to MIRRORS, thus furthering the cause of electronic pop worldwide. And in Lauren Mayberry, they have a sweet voice that counterbalances some of the harsher aural aesthetics that come with using Moog and her sisters. This album was full of quality synthpop with excellent songs such as 'The Mother We Share', 'Science / Visions', 'Gun', 'Lies' and 'Recover'. However, an otherwise great debut was spoilt by Martin Doherty's dreary blokey ramblings on 'You Caught The Light' and 'Under The Tide'… and with the far superior 'Now Is Not The Time' sitting on the B-side bench, it is this type of noted Glaswegian bloody mindedness that will be the Achilles' Heel to this trio achieving further success.
'The Bones Of What You Believe' is available as a CD, LP and download via Virgin Records
---
FEATHERS If All Now Here (2013)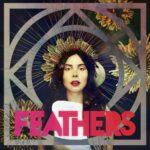 While claims that FEATHERS were the female DEPECHE MODE may have perhaps been overstated, 'If All Now Here' was an impressive opening gambit that actually came over more like THE BANGLES fronting Basildon's finest. Essentially the one woman project of Anastasia Dimou, she successfully combined harmonies, dystopia and deserts for some dreamy electronic soundscapes. 'Land Of The Innocent' was a wondrous epic based around the arpeggio of 'Ice Machine' while 'Soft' borrowed from the single mix of 'Behind the Wheel', but added an enlightening pop sensibility. Of course the raunchier, bluesier side of DM revealed itself on 'Fire In The Night' and 'Believe', but in 'Dark Matter', there was a tune with a Latino dancefloor heart, but reimagined by NITZER EBB! Opening for DEPECHE MODE on the winter 2014 leg of the 'Delta Machine' tour completed the circle.
'If All Now Here' is available as a download via Nyx, CD available via http://feathers.bandcamp.com/album/if-all-now-here
---
FOTONOVELA A Ton Of Love (2013)
Named after the cult Italo standard, FOTONOVELA's sophomore album 'A Ton Of Love' was conceived as a supreme electronic record featuring vocalists from all stages of classic synthpop, as a homage to the genre. As a sign of their ambition, the first person they approached was OMD's Andy McCluskey and the sessions went well… so well, that the resultant number 'Helen Of Troy' ended up on OMD's 'English Electric' opus instead! With FOTONOVELA's tracks being coveted by their heroes, it boded well for the remainder of the album. With a cast that included SECTION 25, KID MOXIE and MARSHEAUX, the quality was maintained and several cases, even exceeded. In particular, 'Our Sorrow' featuring MIRRORS' James New captured the essence of classic OMD with a spirited, majestic vocal while 'Justice' found DUBSTAR's Sarah Blackwood in particularly feisty form. The presence of some of the most distinct voices in electronic pop music made 'A Ton Of Love' a fine showcase for one of best production teams in Europe.
'A Ton of Love' is available as a CD and download via Undo Records
http://www.facebook.com/undofotonovela
---
MARNIE Crystal World (2013)
With LADYTRON in hiatus, Helen Marnie set out "to create an electronic album with more of a pop element and pristine vocals" for her first solo record. Vocally and musically expansive like an Arctic escapist fantasy, this objective was achieved with 'Crystal World' with the classic pop of ABBA and MAMA CASS obviously apparent as well as MARNIE's love of fellow weegies CHVRCHES. The brilliant launch single 'The Hunter' was the vibrant electropop single that LADYTRON never quite got round to releasing while there were other shining jewels like 'Hearts On Fire', 'We Are The Sea',  'High Road' and 'Sugarland'. Meanwhile, 'The Wind Breezes On' was MARNIE's own 'Love Is A Stranger' while the neo-acappella 'Laura' sat as a lush centrepiece to the collection.
'Crystal World' is available as a CD, LP and download via Les Disques Crespuscle
---
MESH Automation Baby (2013)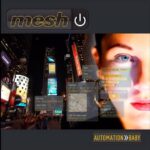 MESH's danceable electro-rock ambitions became fully realised on 'Automation Baby'. The lead single 'Born To Lie' was a brilliantly aggressive slice of Goth glam while in 'Taken For Granted', MESH had their own 'Never Let Me Down Again'. 'Just Leave Us Alone' added some trancey dressing to the classic MESH template but it was the atmospheric maturity of the album's ballads that were the big surprise. The beautiful 'It's The Way I Feel' showed a more sensitive side with hints of ENNIO MORRICONE while 'Adjust Your Set' displayed some subtle traits despite its mechanical rhythms. But with the aptly titled 'You Couldn't See This Coming', this orchestrated epic saw Mark Hockings' passionate angst exposed for all. With the sonic balance bolstered by additional strings to MESH's bow, 'Automation Baby' was undoubtedly the best album of their career to date.
'Automation Baby' is available as a CD and download via Dependent Records
---
MOBY Innocents (2013)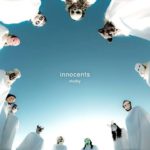 On 'Innocents', MOBY's familiar chord changes and sweeping string synths were all present and correct. But this was an adventurously beautiful work tinged with emotion, sadness and resignation that explored mid-life and mortality. Damien Jurado's sensitive vocal on 'Almost Home' provided a marvellous slice of folktronica while Skylar Grey's angelic voice on 'The Last Day' provided a beautiful innocence over the looping male gospel sample. One of the key moments of the album was 'The Perfect Life', an enjoyable duet by MOBY with FLAMING LIPS' Wayne Coyne that came over bizarrely like GARY NUMAN at a Pentecostal church! With an elegiac tension, MOBY described parts of 'Innocents' as "nostalgic futurism"… it was also soothing electronic soul.
'Innocents' is available as a CD, deluxe 2CD, 2LP and download via Little Idiot
---
OMD English Electric (2013)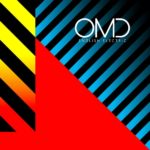 In 2013, Andy McCluskey and Paul Humphreys finally released the album that many had been wanting since 1984. 'English Electric' was a brilliant concept album that encompassed the mantra "what does the future sound like?" The reality of unfulfilled dreams and impending mortality lingered on 'Metroland' and 'Night Café' while 'Dresden', 'Helen Of Troy' and 'Final Song' used clever metaphors for tales of relationship breakup. However, the magnificent 'Our System' did what OMD always did best, with an emotive soundtrack about the universe while 'Kissing The Machine', McCluskey's collaboration with KARL BARTOS from 1993, was given some appropriate Synth-werk. And there was the return of the Paul Humphreys vocal on the very personal 'Stay With Me', a melodic ditty that was up there with 'Souvenir'.
'English Electric' is available as a CD, deluxe CD/DVD, LP and download via BMG Music
---
PET SHOP BOYS Electric (2013)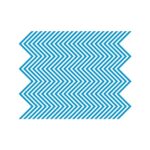 Laced with House, Italo and Eurotrance references, 'Electric' took a few risks with the opening track 'Axis' being virtually instrumental, re-imagining Bobby Orlando in the 22nd Century. The brilliantly titled 'Love Is A Bourgeois Construct' recalled the pomp of 'I Wouldn't Normally Do This Kind Of Thing' but then came the hypnotic 'Fluorescent'. Basically a wonderful dancefloor makeover of 'Fade To Grey', waves of synth sirens attacked like a Martian invasion. Meanwhile, 'Thursday' re-explored the New York club scene with the distinctive squelch of a TB303 and captured the vibrant excitement of what is now the new Friday. The slightly berserk 'Shouting In The Evening' was a slice of "banging" techno before the comparatively conventional 'Vocal'. With the vivid sentiment "I like the singer, he's lonely and strange – every track has a vocal…and that makes a change", it was a befitting conclusion of what this album was about; 'Electric' by name and electric by nature.
'Electric' is available as a CD, LP and download via X2 Recordings
---
TWINS NATALIA The Destiny Room (2013)
Anglo-German collective TWINS NATALIA captured a pristine technostalgic journey through a Europe of real life and postcard views on 'The Destiny Room'. A wonderfully emotive soundtrack of elegance and decadence with a touch of neu romance, the collection's main act began with the gorgeously arpeggiated 'Destiny'. Then there was the more frantic HI-NRG romp of 'I Avoid Strangers', while the PET SHOP BOYS styled neo-orchestrated statement of 'Set Love Free' climaxed like a pomped up 'Rent'. As an appendix, there was also the superb debut single 'When We Were Young' b/w 'Kleiner Satellit' which first appeared in 2008. With rich, vibrant soloing from Dave Hewson on a Roland Jupiter 6 throughout, 'The Destiny Room' was perfect listening electronic music enthusiasts of a time when people actually played synths and explored the capabilities of their drum machines.
'The Destiny Room' is available as a download via iTunes via Anna Logue Records, CD and deluxe box set available at http://annaloguerecords.blogspot.de/p/releases.html
https://www.facebook.com/twinsnatalia
---
VILE ELECTRODES The future through a lens (2013)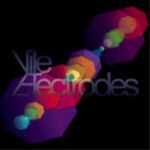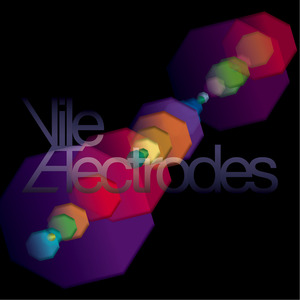 Three years in the making, 'The future through a lens' was well worth the wait. While not as immediate as the tracks on the preceding three EPs made available for their German tour supporting OMD, the album itself took a more esoteric, filmic approach. Like 'Twin Peaks' meets ORBITAL, 'Damaged Software' was an enticing piece of electro while 'Drowned Cities' was an enticing entry point following the title track overture. Both the pulsating 'Proximity' and the moody 'Nothing' grew with further listens. But with the closing 'Deep Red', it took all that was great about early OMD, putting 'Statues', 'Stanlow' and 'The Romance Of The Telescope' into a breathtaking seven and a half minute epic. This full length debut impressed enough for VILE ELECTRODES to snap up two Schallwelle awards in Germany for 'Best International Album' and 'Best International Band' in 2014.
'The future through a lens' is available as a download via Vile Electrodes, CD and cassette package available at http://vileelectrodes.bigcartel.com/
http://www.vileelectrodes.co.uk
---
WESTBAM Götterstrasse (2013)
Techno DJ WESTBAM celebrated 30 years in the music business with an intriguing mature collection of songs under the title of 'Götterstrasse'. While the theme of the album centred on the joy and euphoria of underground nightlife, the magnificent launch single 'You Need The Drugs' voiced brilliantly by THE PSYCHEDLIC FURS' Richard Butler was not actually a celebration of illicit substance use. It was an album full of surprises like the dramatic 'Kick It Like A Sensei' with rapper LIL WAYNE and the tensely militaristic 'Iron Music' featuring the distinctive baritone of IGGY POP. Meanwhile, 'She Wants' saw the return of NEW ORDER's Bernard Sumner on a new electronic dance composition and the frantic but serene 'A Night to Remember' with THE STRANGLERS' Hugh Cornwall brought proceedings to a euphoric come down via some piano and Solina strings.
'Götterstrasse' is available as a CD and download via Warner Music
---
ANALOG ANGEL Trinity (2014)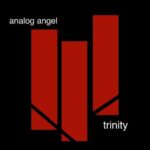 The transformation of Glaswegians ANALOG ANGEL has been startling. Moving away from their industrial shackles, they came up with a largely excellent collection of quality synthpop in 'Trinity'
. 'Drive' was a haunting drama about domestic violence that was given extra poignancy by a ghostly guest vocal by Tracy J Cox. There was also the frantic ERSAURE on Stella Artois of 'The Chase', the rousing schaffel stomp of 'Round Again' and the refined CAMOUFLAGE meets VANGELIS atmospheres of 'Inner Voice'. But the biggest surprise was 'The Last Time', a cinematic masterpiece involving an orchestra that cascaded into an epic Pan-European journey across The Steppes. The virtual symphonic strings and gothic choirs gave an indication as to what OMD might have sounded like if Jim Steinman had been producing!
'Trinity' is available as a download, CD-R available via http://analog-angel.bandcamp.com/
---
IAMAMIWHOAMI Blue (2014)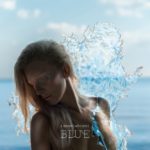 After the promise of the 'Bounty' and 'Kin' collections, 'Blue' fully realised the potential of IAMAMIWHOAMI, the slightly bonkers moniker of delightfully odd vocalist Jonna Lee and producer Claes Björklund. Expanding on the audio / visual template of its predecessors, the first impression of 'Blue' is that it is more of the same. But like fine wine, this album gets better with age. The windy breeze of glacial Scandinavian beauty immerses itself on tracks like the sub-COCTEAU TWINS 'Fountain', the ABBA-like 'Chasing Kites' and the closing reverberant mood piece 'Shadowshow'. But it is the more uptempo danced based numbers like the mutant techno of 'Ripple' and the KATE BUSH gone trance of 'Hunting For Pearls' that show the most advancement. Jonna Lee's otherworldly rasp does polarise but once overcome, the sonic rewards can be startling.
'Blue' is available as a download via towhomitmayconcern, deluxe CD/book available at http://shop.towhomitmayconcern.cc/collections/releases/products/iamamiwhoami-blue-cd-book
http://www.towhomitmayconcern.cc/
---
RÖYKSOPP The Inevitable End (2014)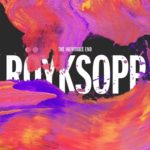 RÖYKSOPP's final album took five years but it ultimately benefitted the outcome. ROBYN returned for a shorter, sharper version of 'Monument', but her thunder was stolen by some supreme vocal performances by SUSANNE SUNDFØR and Jamie McDermott from THE IRREPRESSIBLES. 'Save Me' and 'Running to The Sea' reinforced why the former is the Nordic vocalist of the moment, while the latter's contributions to 'You Know I Have To Go' and 'I Had This Thing' showed how modern electronic dance music can be both vibrant and heartfelt. Only the pointless profanity laden 'Rong', ironically featuring ROBYN, stopped 'The Inevitable End' from achieving perfection.
'The Inevitable End'is available as a 2CD, 2LP and download via Dog Triumph / Cooking Vinyl
---
MIDGE URE Fragile (2014)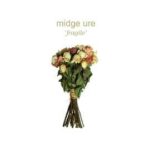 The ULTRAVOX reunion had a profound effect on the diminutive Mr Ure if nothing else and got him to fully focus on the solo album he'd been working on since 2001. The time that passed was worth it; songs like 'Become' recalled his work with VISAGE while the title track revealed that despite the moustache and long raincoat back in the day, he'd always wanted to be in PINK FLOYD. Meanwhile, instrumentals such as 'of 'Wire & Wood' and 'Bridges' showed that Ure's music still has subtlety. But the undoubted highlight of 'Fragile' was 'Dark, Dark Night', a co-write with MOBY. The song built to an amazing climax with the follically challenged pairing forming a partnership made in heaven. Overall, the album was an impressive musical diary of a man pondering and confronting his post-midlife.
'Fragile' is available as a CD, LP and download via Hypertension Music
---
Text by Chi Ming Lai
12th February 2015