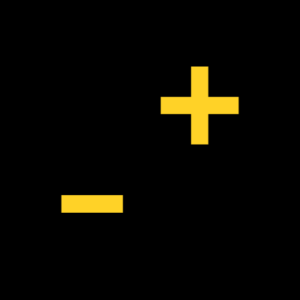 It was a year when the veterans re-established their standing within electronic pop.
That was not to that comparatively newer acts weren't making a good impression, it was just that a fair number of established acts gave their all and were producing some of their best work since their imperial heyday. Great tracks by SPARKS, OUTERNATIONALE, SPACEPRODIGI, iEUROPEAN, PARALLELS, KITE, FEVER RAY, SOL FLARE, SOFTWAVE, KNIGHT$, 2RAUMWHONUNG, JORI HULKKONEN, FIFI RONG and KITE BASE made it onto the shortlist, but despite their quality, they did not make the final listing.
Also not included are songs from 'Welcome To The Dancefloor', the debut album from RUSTY EGAN; although gaining a physical release this year, it was reviewed by ELECTRICITYCLUB.CO.UK in the Autumn of last year when download versions of the long player were distributed to those who had purchased it in advance via Pledge Music. Meanwhile, its closing track 'Thank You' was included in our 30 Songs Of 2016.
So restricted to purchasable releases only and one song per artist moniker, here are ELECTRICITYCLUB.CO.UK's 30 Songs Of 2017 in alphabetical order…
---
AESTHETIC PERFECTION Rhythm + Control – Electro Mix
Additionally featuring NYXX and WILLIAM CONTROL on vocals, 'Rhythm + Control' saw Daniel Graves take AESTHETIC PERFECTION's industrial pop to the next level via his new singles only policy. The magnificent Electro Mix successfully realised this oddball blend of Darren Hayes, Britney Spears and Marilyn Manson. With a mightily elastic bassline, when asked whether The Electricity Club had gone crazy coming up with the comparison, Daniel Graves replied "God no. Spot on, guys!"
Available on the single 'Rhythm + Control'
via aestheticperfection.bandcamp.com/track/rhythm-control-electro-version-feat-william-control-nyxx
http://aesthetic-perfection.net/
---
RICHARD BARBIERI Solar Sea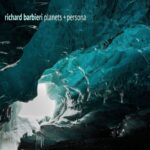 From only the third solo album in the long career of Richard Barbieri, 'Solar Sea' was a sleazy rhythmic excursion into another world. With the one-time JAPAN sound designer using a Roland System 700 for its bassline, the track's atonal jazz feel was augmented by the haunting voice manipulations of Lisen Rylander Löve through a vintage Soviet submarine microphone and warping noises offset by soothing brass inflections and live drums.
Available on the album 'Planets + Persona'
via by Kscope
https://www.facebook.com/RichardBarbieriOfficial/
---
BATTLE TAPES Control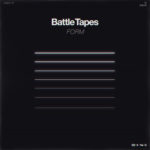 The American electronic rock quartet BATTLE TAPES continued to develop from their 2015 debut album 'Polygon' via their 'Form' EP. The best track 'Control' hinged around a syncopated filtered synth bass and a brilliantly catchy chorus sung by Josh Boardman, with enough guitars for power and texture without distracting from the overall electronic aesthetic, and even coming over like a heavier Stateside version of SIN COS TAN.
Available on the EP 'Form'
via battletapes.bigcartel.com
---
CLIENT LIAISON Feat TINA ARENA A Foreign Affair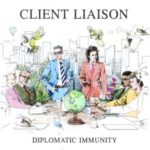 "International in flavour, cosmopolitan in style" and sounding like a long lunch followed by a round of cocktails, Australian duo CLIENT LIAISON roped in one-time TV talent show star Tina Arena to duet on a lush slice of romantic pop that also rode on the current fashion for Synthwave. 'A Foreign Affair' could have easily been a Rat Pack movie song.
Available on the album 'Diplomatic Immunity'
via Remote Control Records
---
DAILY PLANET featuring MAC AUSTIN Heaven Opened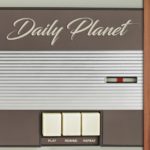 Johan Baeckström made positive waves with his debut solo album 'Like Before' in 2015 but reunited with his musical partner Jarmo Ollila, producing an excellent third album with more tempo variation than their 2014 offering 'Two'. Featuring the guest vocals of Mac Austin from cult synth trio WHITE DOOR who were one of the inspirations for DAILY PLANET, 'Heaven Opened' was an uncomplicated but wonderfully poignant slice of classic synthpop.
Available on the album 'Play Rewind Repeat'
via Progress Productions
https://www.facebook.com/dailyplanetband/
---
ELECTRONIC CIRCUS The Trapeze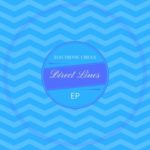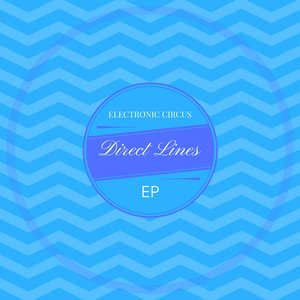 ELECTRONIC CIRCUS is the musical vehicle of Chris Payne, the one-time Numan band member who also co-wrote 'Fade To Grey'. With a symphonic theme bursting with melody and musicality like ULTRAVOX galloping across the plains of Normandy, the brilliant neo-instrumental 'The Trapeze' was given a wondrous tone of humanistic unity when Payne's wife and daughter joined in on the final straight in Latin.
Available on the EP 'Direct Lines 2017' via https://www.electroniccircus.co.uk/store/
http://www.electroniccircus.co.uk/
---
FADER 3D Carpets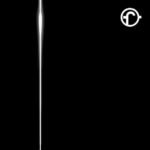 FADER are the synth superduo featuring BLANCMANGE's Neil Arthur and Benge; '3D Carpets' captured an independent post-punk intensity, like JOY DIVISION or THE CURE but realised with analogue electronics rather than guitars. While the pair worked on their parts separately, their creative dynamic produced a great debut album in 'First Light'.
Available on the 'First Light'
via Blanc Check Records
https://www.facebook.com/WeAreFader
---
ANI GLASS Geiriau
From the Welsh synth songstress' first EP, the fabulous 'Geiriau' was a driving sequential drama that had more than a passing resemblance to the first part of SPARKS' 'No1 Song In Heaven'. Revolving around ANI GLASS' experience of flying the nest and returning years later to reconnect with her Welsh and Cornish heritage, it was a spacey and futuristic soundtrack for a wonderfully uplifting homecoming.
Available on the EP 'Ffrwydrad Tawel' via aniglass.bandcamp.com/
https://www.facebook.com/aniglasscymru/
---
THE GOLDEN FILTER Rivers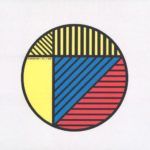 'Volupsa', the promising Nordic flavoured debut album from THE GOLDEN FILTER came out in 2010, but the Aussie American duo of vocalist Penelope Trappes and synth programmer Stephen Hindman took their time with the follow-up 'Still//Alone', having relocated to London after spending several years based in New York. The hypnotic pulse of 'Rivers' with its precise drum machine pointed to a female fronted OMD, complete with a catchy riff and synthy jabbing bassline.
Available on the album 'Still // Alone'
via Optimo
http://www.thegoldenfilter.com/
---
GOLDFRAPP Systemagic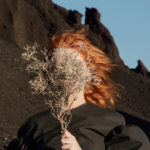 The immensely catchy 'Systemagic' was a prize electronic gem from the seventh GOLDFRAPP album 'Silver Eye', reminiscent of the lusty and beat laden electronic material from 'Black Cherry'. But its riff asked the question as to whether you will always find Alison Goldfrapp in the kitchen at parties? In the event of Jona Lewie filing a lawsuit, the lucrative income from the song's use in a BMW advert may ease any potential net payout.
Available on the album 'Silver Eye'
via Mute Artists
---
IONNALEE Not Human
After three acclaimed albums as IAMAMIWHOAMI with producer Claes Björklund, Jonna Lee went solo in 2017 although it was actually difficult to hear the join on the glorious 'Not Human', so seamless was the transition; there were still the icy electronic soundscapes, spacey dance beats and uplifting Scandipop vocals while the delightfully odd visuals were all present and correct.
Available on the download single 'Not Human'
via To Whom It May Concern
---
I SPEAK MACHINE Shame
I SPEAK MACHINE is the audio / visual collaboration between musician Tara Busch and filmmaker Maf Lewis. Soundtracking their film 'Zombies 1985', the story was one of greed and self-obsession in Thatcher's Britain as a businessman drives home, oblivious to the zombie apocalypse going on around him. Co-written and co-produced with Benge, the brilliant 'Shame' with its cascading synths and noise percussion was a wonderful hybrid of THROBBING GRISTLE, THE HUMAN LEAGUE and GOLDFRAPP.
Available on the album 'Zombies 1985'
via Lex Records
---
KATJA VON KASSEL In Little Rooms (Show Me Love)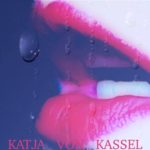 After a number of years gigging around London, KATJA VON KASSEL finally unleashed released her electro Weimer Cabaret to the world. The pulsating 'In Little Rooms (Show Me Love)' captured an aesthetic which closely resembled that of RONNY, a former protégé of Rusty Egan. Attached to Alex Gray's intricate filmic electronics, Fraulein von Kassel's deep vocal detachment was art cool sexy.
Available on the EP 'Katja von Kassel' via katjavonkassel.bandcamp.com
https://www.facebook.com/katja.vonkassel
---
KITE Demons & Shame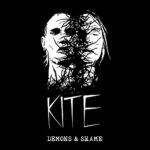 Swedish duo KITE unleashed their darkest offering yet in 'Demons & Shame'. Shaped by a ritualistic drum mantra and brooding bass drones, as the title suggested, the song confronted the despair that life occasionally throws up while pursuing visions and dreams. If Ennio Morricone composed music for Nordic Noir dramas, it would sound a bit like this. Vocalist Nicklas Stenemo literally screamed his frustration over an epic synthetic soundscape from Christian Berg, laced with nocturnal Arctic overtones and the spectre of THE KNIFE.
Available on the single 'Demons & Shame'
is released by Progress Productions
https://www.facebook.com/KiteHQ
---
LCD SOUNDSYSTEM American Dream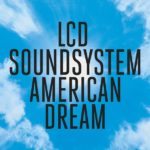 James Murphy returned as LCD SOUNDSYSTEM after seven years with this widescreen musical statement reflecting on the political situation in the US. Glancing across the Atlantic and back to the Winter Of Discontent, this 3/4 synth laden tune that had more than a passing resemblance to THE HUMAN LEAGUE's 'Circus Of Death'. So did "The Clown" referred to in that song remind Murphy of someone in particular?
Available on the album 'American Dream'
via DFA Records
---
LIZETTE LIZETTE Rest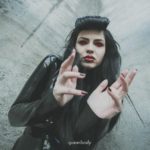 Having started out in a more rave inclined environment, Lizette Nordahl ventured into more synthy climes and her debut mini-album had the air of KITE is all over it, which was not entirely surprising as its co-producers were Nicklas Stenemo and Christian Berg from the acclaimed duo. 'Rest' with its swirling synth sounds and widescreen Nordic atmosphere had an optimistic air of acceptance despite the melancholic tone and majestic growls.
Available on the EP 'Queerbody'
via lizettelizette.bandcamp.com/releases
---
LOST IN STARS Sky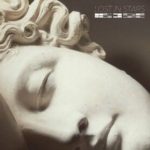 Led by British born musician Dylan Willoughby, LOST IN STARS is a floating ensemble which also includes Elena Charbila aka KID MOXIE and producer/songwriter Darren Burgos. The latter takes the lead vocal on the spirited electronic pop of 'Sky'; now if NEW ORDER were from Los Angeles instead of Manchester, they would have sounded like this.
Available on the album 'Lost In Stars' via lostinstars.bandcamp.com/
https://www.lostinstars.space/
---
MARNIE Bloom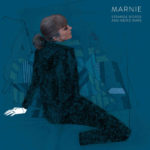 After releasing her first solo album 'Crystal World' in 2013, Helen Marnie added more prominent choruses and guitar onto her second, resulting in a catchy Scandipop style. 'Bloom' was an optimistic burst of synth laden pleasure and while not totally dissimilar to LADYTRON, it was without their usual hardness or gothic gloom.
Available on the album 'Strange Words & Weird Wars'
via Disco Piñata
---
ALISON MOYET Alive
Having worked successfully in 2013 with Guy Sigsworth on 'the minutes', an acclaimed album which saw ALISON MOYET return to the synthesized music forms to compliment her powerful and self-assured voice, the follow-up 'Other' was a natural progression. The startling orchestrated electro-dub drama of 'Alive' gave Moyet's two former classmates in DEPECHE MODE a stark lesson in how to actually fully realise electronic blues. Indeed, it was 'In Chains', the lame opener from 'Sounds Of The Universe' gone right…
Available on the album 'Other'
via Cooking Vinyl
---
GARY NUMAN When The World Comes Apart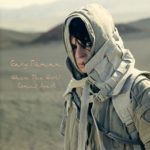 With the narrative of 'Savage' provoked by Donald Trump's withdrawal of the United States of America from the Paris Climate Accord, the mighty apocalyptic rock of 'When The World Comes Apart' was something of a revelation for GARY NUMAN. Using synths as the dominant instrument and having guitars less obviously prominent in the mix, with its richly anthemic chorus, this was the magnificent crossover song that both old and new Numanoids had been waiting for.
Available on the album 'Savage (Songs From A Broken World)'
via BMG
---
MICHAEL OAKLEY Rabbit In The Headlights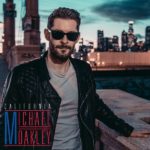 MICHAEL OAKLEY is a talented Glaswegian who describes his music as "Melancholic postcards from my heart wrapped up in synthesisers and drum machines". The melodic 'Rabbit In The Headlights' came complete with Italo "woah-oh" chants and whether it was Synthwave, synthpop, electropop, Italo or whatever, it showcased Oakley's fine songwriting abilities, regardless of genre.
Available on the EP 'California' via michaeloakleysynthwave.bandcamp.com
https://www.facebook.com/MichaelOakleySynthwave/
---
OMD One More Time
The excellent 'One More Time' was a classic bittersweet OMD stomper, where "everything you gave me didn't last". Using electronic percussion as opposed to drum machines, the enticing verse and uplifting bridge were set to a plethora of gorgeous textures and distorted synth to add a touch of enigmatic weirdness. While Andy McCluskey cried "you can break my heart just one more time", the track's star was Paul Humphreys with his crystalline synth sounds laced with some portamento bounce.
Available on the album 'The Punishment Of Luxury'
via 100% Records
---
HANNAH PEEL Goodbye Earth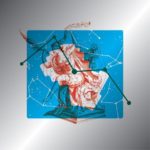 As well as keyboards and violin, HANNAH PEEL can also play the trombone. Featuring an array of analogue synthesizers and a 29-piece colliery brass band, 'Mary Casio: Journey to Cassiopeia' was her instrumental story about a fictional elderly musical stargazer. Beginning with the lift-off of 'Goodbye Earth', Miss Peel's electronic arpeggios and synthetic noise built up to a crescendo of brass and timpani for a quite unusual combination of two very different musical worlds.
Available on the album 'Mary Casio: Journey to Cassiopeia' via My Own Pleasure
---
RAINLAND Rainland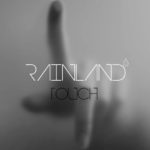 From the ashes of ANALOG ANGEL came forth RAINLAND. Their self-titled calling card was a vibrant synthpop statement, embroiled in a musicality that provided a journey through the Grampian Mountains. Ian Ferguson had already proved himself a worthy vocalist in his previous combo with dulcet tones not dissimilar to a certain Midge Ure and this was allowed to reign free on 'Rainland'. Meanwhile, the ivories of Derek MacDonald stylistically aped the symphonic overtones of ULTRAVOX's Billy Currie.
Available on the EP 'Touch' via rainland.bandcamp.com/
---
RHEINGOLD Paradieshafen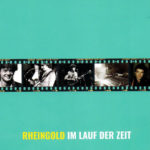 Between 1980 to 1984, RHEINGOLD were at the forefront of Die Neue Deutsche Welle, releasing three albums and achieving their first domestic hit '3klangsdimensionen' in 1981. Led by Bodo Staiger, 'Im Lauf Der Zeit' was their first album of new material for many years. The melodic synth of 'Paradieshafen' drove along a beautiful instrumental that came over like a dream collaboration between OMD and Michael Rother.
Available on the album 'Im Lauf Der Zeit'
via Lucky Bob Records / Soulfood
https://www.facebook.com/Rheingold-156171354461006/
---
SARAH P. Who Am I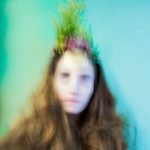 With hypnotising hints of Kate Bush and percolating Ryuichi Sakamoto style textures, 'Who Am I' by electropop goddess SARAH P. was an ode to "humanity, the world we live in and our importance (or unimportance) as individuals and/or as a whole". And as the Greek-born songstress announced that "I don't know where I come from… do you know my name?", a metronomic beat kicked in to lead a dramatic house-laden climax.
Available on the album 'Who Am I'
via EraseRestart Records
---
SHELTER Karma
The normally flamboyant Welsh duo SHELTER surprised all with their darkest and most accomplished song yet in 'Karma'. "What you want is what you'll get…" sang Mark Bebb, "…you will get a lot more that you planned". A vibrant but edgy production from Rob Bradley complimented the sentiment as the message was relayed loud and clear…
Available on the single 'Karma'
via Ministry Of Pop
http://www.shelterofficial.com/
---
SOULWAX Conditions Of Shared Belief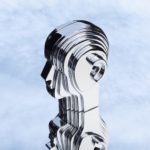 From 'From Deewee', the first new SOULWAX album since 2004's 'Any Minute Now', 'Conditions Of A Shared Belief' was a modular synth lover's wet dream from the Dewaele brothers. With a retro-futuristic collage of detuned blippy sounds and a backbone of smashing white noise percussion recalling THE HUMAN LEAGUE in their Martyn Ware and Ian Craig Marsh phase, it was complimented by some suitably abstractly pitched TALKING HEADS inspired vocals.
Available on the album 'From Deewee'
via PIAS
---
TINY MAGNETIC PETS Never Alone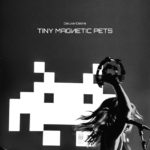 TINY MAGNETIC PETS had their best year yet with a UK tour opening for OMD and to accompany it was their second album 'Deluxe/Debris'. Featuring Wolfgang Flür, the album's best song 'Never Alone' sounded appropriately like SAINT ETIENNE fronting KRAFTWERK. Paula Gilmer has one of the best voices in modern synthpop and her alluring tone no doubt added to the song's breezy dreamlike state.
Available on the album 'Deluxe/Debris'
via Happy Robots Records
https://www.facebook.com/Tiny-Magnetic-Pets-69597715797/
---
VANBOT Collide (Krasnoyarsk)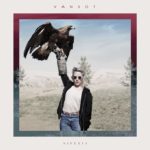 The adventurous third VANBOT album 'Siberia' was composed and recorded during a 17 day journey on the Trans-Siberian railway. The crystalline 'Collide (Krasnoyarsk)' though captured a more Nordic vibe with its gorgeous melodies, while the surrounding rhythmic pace of a train ride made its presence felt. An aural exploration of the relationship between time, location and emotion, 'Siberia' was a bold musical experiment.
Available on the single 'Collide (Krasnoyarsk)'
via Lisch Recordings
---
Text by Chi Ming Lai
11th December 2017