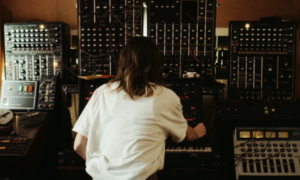 Despite the worldwide pandemic crisis, the music industry did its best and soldiered on.
Many artists who had scheduled releases in 2020 went through with them, but other artists used the lockdown situation as creative tension and were particularly productive while stuck at home, to compensate for being unable to perform live shows.
Electronic music has always had an emotional link in particular with isolation and solitary working, so the advances in computerised recording technology meant that a number of musicians could function as before.
Worthy mentions for 2020 include AaRON, ASSEMBLAGE 23, DESIRE, DISCOVERY ZONE, FIAT LUX, JOHN FOXX & THE MATHS, GEISTE, NEW ORDER, NEW SPELL, PAGE, WITCH OF THE VALE, ZIMBRU and 808 DOT POP, while one of the most popular synthpop songs of the year was 'Blinding Lights' by THE WEEKND which actually slipped out almost under the radar at the back end of 2019.
A special acknowledgement also goes to 'Future Shock' by Marc Collin featuring Clara Luciani which came from his independently produced film 'Le Choc Du Futur', but only became more widely known when the fictional story of an aspiring female synth musician set in 1978 was released internationally on DVD this year.
But at the end of the day, only 30 songs could be selected as a snapshot of the calendar year. So here are ELECTRICITYCLUB.CO.UK's songs of 2020, presented as usual alphabetically by act with a restriction of one song per artist moniker.
---
TOBIAS BERNSTRUP Private Eye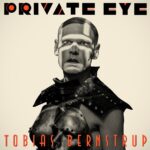 Tobias Bernstrup is an electronic musician and performance artist from Gothenburg who combines sci-fi, performance art and gothic noir for a striking persona that has been exhibited at art galleries in Sweden. The club-friendly Italo flavoured 'Private Eye' looked at the surveillance society with hints of TRANS-X who Bernstrup collaborated with on a new version of his song 'Videodrome' in 2018. Already a veteran of several albums, a follow-up to his last long player 'Technophobic' is in the works.
Available on the digital single 'Private Eye'
via Tonight Records
---
BLANCMANGE Diagram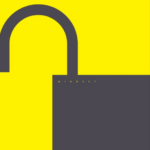 The ninth full length BLANCMANGE long player of new material since their return in 2011 with 'Blanc Burn', Neil Arthur's dark 'Mindset' is only reflecting what many are thinking in these strange times. Thus strange pop music is just the tonic and the highlight of this collection was the marvellous KRAFTWERK meets FAITHLESS concoction of the mutant electronic disco of 'Diagram'. In his sharp Northern lilt, our hero repeating himself like a preacher on how "I want transparency" only adds to the sinister dance.
Available on the album 'Mindset'
is released by Blanc Check
---
ALANAS CHOSNAU & MARK REEDER Heavy Rainfall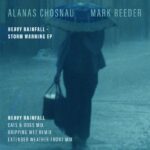 From 'Children of Nature', the excellent first album by Mark Reeder and Alanas Chosnau, 'Heavy Rainfall' was a song seemingly having an environmental reference but actually reflecting on the world's increasingly disturbing political climate. Like a grooving NEW ORDER disco number with Reeder's rhythm guitar syncopating off an exquisite range of electronic patterns while some spacey magic flies within the exquisite soundscape. Chosnau solemnly announces the storm warning, yet his message to hang on remains positive as light is seen at the end of the tunnel.
Available on the album 'Children of Nature'
via https://markreeder.bandcamp.com/album/children-of-nature
https://www.facebook.com/markreeder.mfs/
---
GARY DALY 80s Electro 2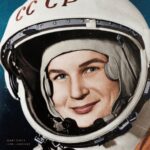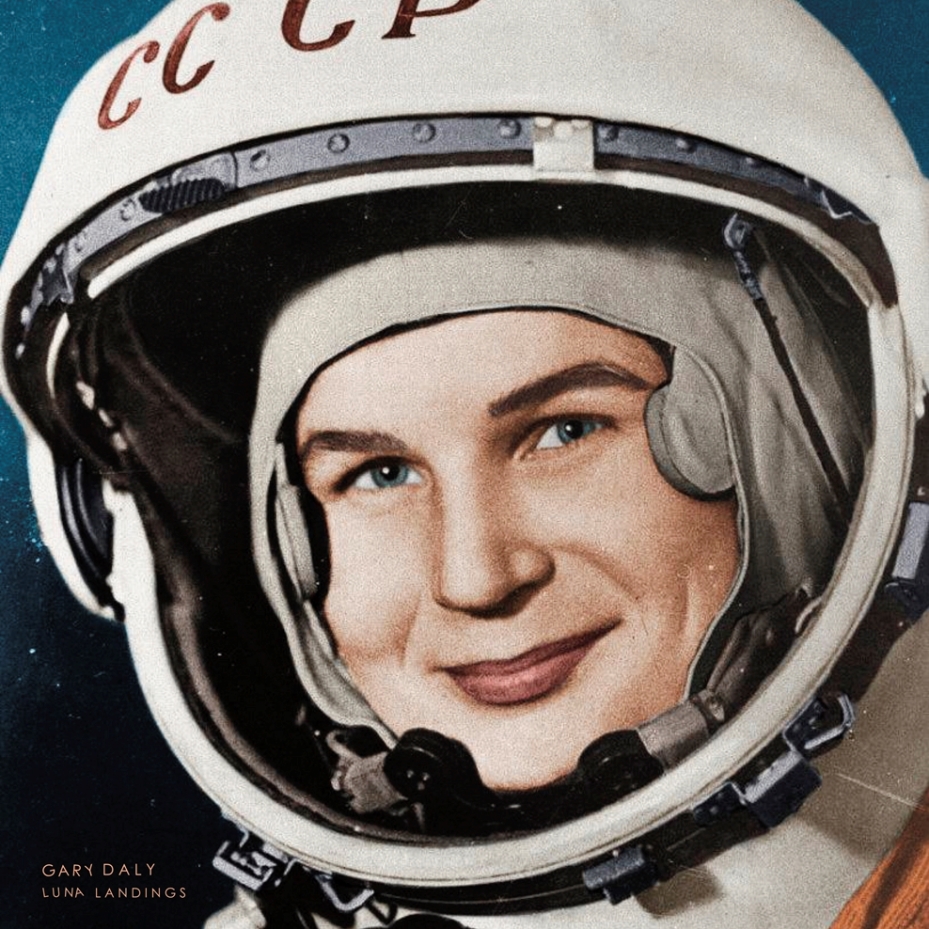 'Luna Landings', the second solo offering from Gary Daly was the next best thing to a CHINA CRISIS instrumental album but then it sort of was, comprising of various demos and sketches that Daly originally recorded on his TEAC and Tascam Portastudios between 1981 to 1987. A highly enjoyable record that channelled a laid back demeanour to aid relaxation and escape, despite the age of the recordings, the air and hiss from the incumbent machinery added an endearingly earthy quality to proceedings. One of the highlights '80s Electro 2' did exactly as the title suggested.
Available on the album 'Luna Landings' via https://www.musicglue.com/gary-daly/products/luna-landings-cd
https://www.instagram.com/garydalymusic/
---
DUBSTAR Hygiene Strip (2020)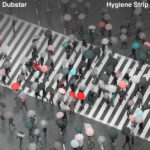 Hygiene strips are now common place as reminders of social distancing, so a gesture of solidarity with fellow humans, DUBSTAR presented this poignant song at the height of the 2020 UK lockdown. Working with Stephen Hague and DUBSTAR who co-produced their hits 'Not So Manic Now' and 'Stars', the writing and recording was completed remotely. There was a forlorn presence in Sarah Blackwood's vocal but also the subtle lifting air of PET SHOP BOYS to offer some hope in the haze of melancholy.
Available on the digital single 'Hygiene Strip'
via Northern Writes
https://www.dubstarofficial.co/
---
ANI GLASS Ynys Araul (OMD Remix)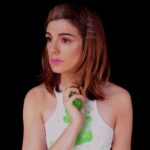 With her long-awaited debut album 'Mirores', ANI GLASS had the honour of being shortlisted for Welsh Music Prize. An observational electronic travelogue based around the idea of movement and progress in her hometown of Cardiff, one of the highlights was the Euro-disco of 'Ynys Araul'. Rich in traditional melody with a lovely high vocal register while offering a pop sensibility and a wonderful triplet bassline, it was given a subtle remix by her one-time mentor Andy McCluskey who she had worked with as a Mk2 member of GENIE QUEEN.
Available on the digital single 'Ynys Araul' via  https://aniglass.bandcamp.com/album/ynys-araul
https://www.facebook.com/aniglasscymru/
---
GLÜME Come Softly To Me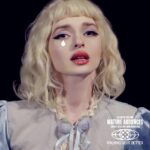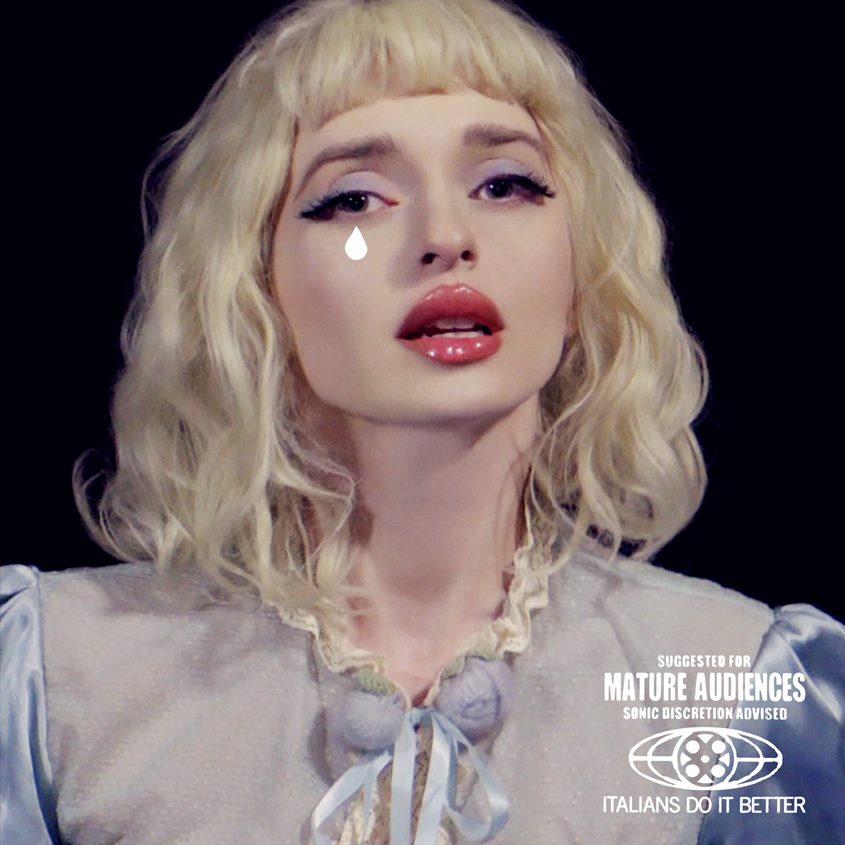 From the Italians Do It Better stable, home to CHROMATICS and DESIRE, the mysterious but glamourous GLÜME offered this lovely eerie 'Twin Peaks' styled cover of 'Come Softly To Me'. More chilling and metronomic than the almost acapella song written and made famous by THE FLEETWOODS in 1958, the original vocal hook was transferred to synth. Her version captured the innocence of forgotten yesterdays in the pursuit of today with its hypnotic arrangement and her lush but tragic Marilyn Monroe meets Julee Cruise delivery.
Available on the digital single 'Come Softly To Me'
via Italians Do It Better
https://www.instagram.com/babyglume/
---
HILTIPOP Time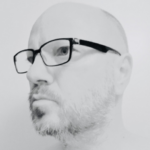 HILTIPOP might be a new name in electronic pop but the man behind it is something of a veteran. Magnus Johansson's best known project internationally has been ALISON, but he began working on solo material and launched HILTIPOP with a triumphant early afternoon slot at Electronic Summer 2015. It would be 2018 before his first release 'The Pattern'. Johansson's sombre darker-tinged pop style fused is evident on 'Time', with a sample of SIMPLE MINDS 'Theme For Great Cities' thrown into a dynamic squelch fest.
Available on the digital EP 'The Man'
via Hoyt Burton Records
https://soundcloud.com/sem-hilti-johansson
---
INTERNATIONAL TEACHERS OF POP The Tower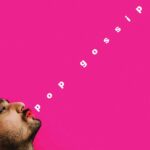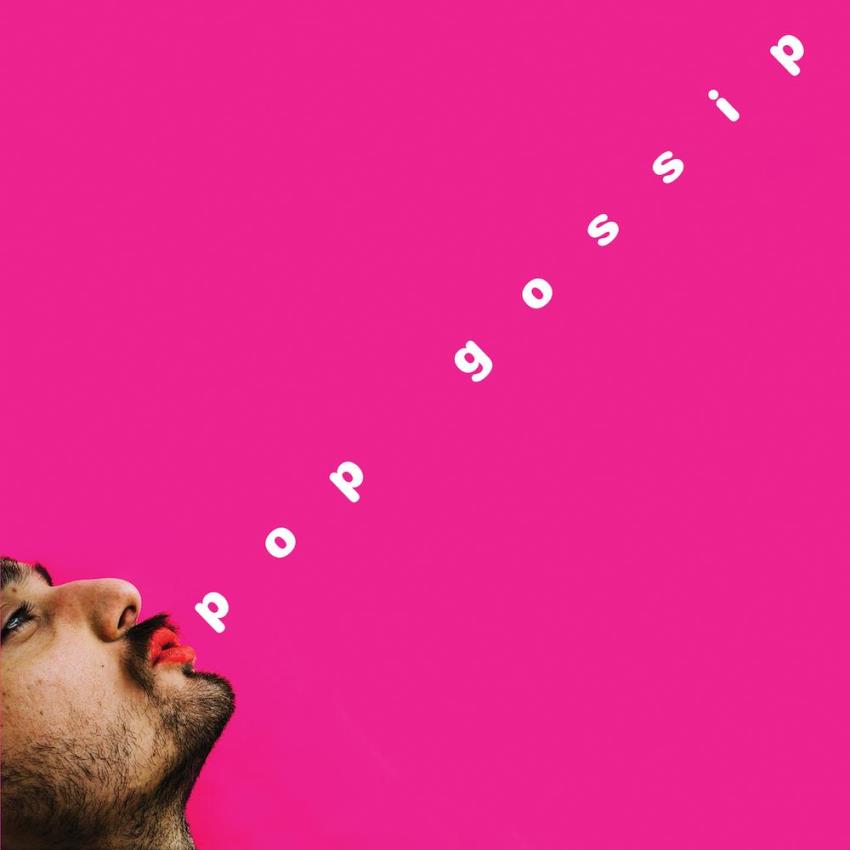 After an excellent self-titled debut album, INTERNATIONAL TEACHERS OF POP brought more of their danceable synthy togetherness to home discos with 'Pop Gossip'. With a sardonic twist and perhaps referring to the soap opera that is the status of HRH Prince Harry and his wife Meghan Markle, the brilliantly uptempo album closer 'The Tower' amusingly imagines Queen Elizabeth II telling her Beefeaters to "Take them to The Tower, it's a beautiful day, take them away!" like a future scene from series 8 of 'The Crown'!
Available on the album 'Pop Gossip'
via Desolate Spools
https://www.facebook.com/internationalteachersofpop/
---
KID MOXIE Big In Japan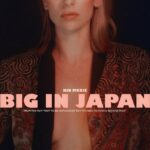 Unwittingly reflecting the pandemic crisis, KID MOXIE composed the soundtrack to a film 'Not To Be Unpleasant, But We Need to Have a Serious Talk'. The plot centred around a womanizer who finds out he is a carrier of a sexually transmitted virus, lethal only to women! She said of 'Big In Japan': "It didn't feel right to necessarily use drums because I did want to take a departure from the ALPHAVILLE original. There was already a strong rhythm element with the synth bass and it takes it to a different place by having a woman sing it."
Available on the album 'Not to Be Unpleasant, But We Need to Have a Serious Talk'
via Lakeshore Records
http://www.facebook.com/kidmoxie
---
KITE Teenage Bliss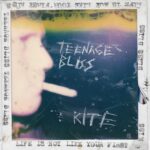 Exploring the innocence of 'Teenage Bliss', the most recent singular offering from KITE was co-produced by Benjamin John Power, best known as Scared Bones artist BLANCK MASS. The dynamic uptempo combination was wonderfully hymn-like, with Stenemo telling his congregation that "Teenage bliss, there ain't no consequences in your life and you don't know what tragedy is" before the bittersweet revelation that "In the end, no-one wins!" as "life is not like your first kiss…"
Available on the digital single 'Teenage Bliss'
via Astronaut Recordings
https://www.facebook.com/KiteHQ
---
LASTLINGS Held Under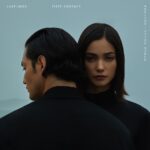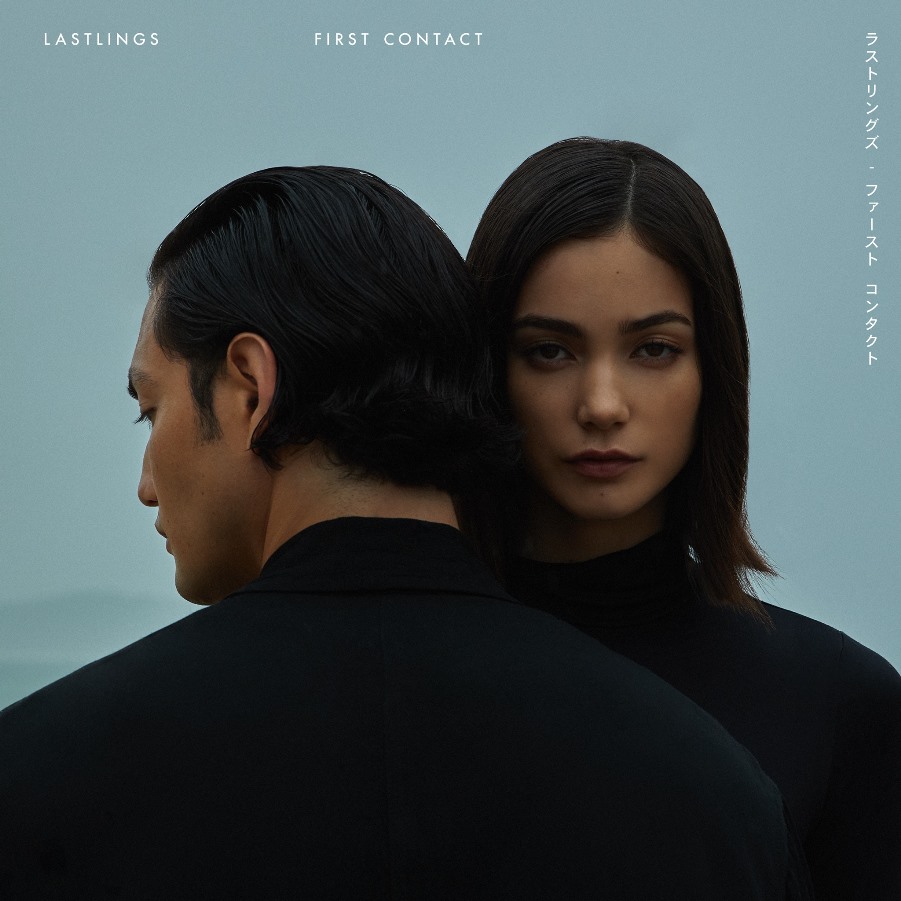 Recalling melodic 21st Century dance-friendly acts like San Francisco's ANDAIN, LASTLINGS are a Japanese Australian sibling duo comprising of Amy and Josh Dowdle whose debut album title 'First Contact' was a reference to the thrill and despair of notable life milestones like first love and first heartbreak. Capturing the anxiety of growing up and the unknown of adult independence, the ethereal electronic drama of 'Held Under' was one of its highlights, using subtle house influences while maximising a hauntingly treated layers of female voice.
Available on the album 'First Contact'
via Rose Avenue Records
---
LINEA ASPERA Event Horizon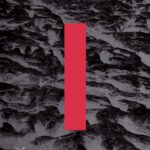 LINEA ASPERA released their self-titled debut album in 2012. A collection of dark but danceable electronic pop, before any new listeners had an opportunity to discover and savour them, the duo had already disbanded in 2013. The duo reunited in 2019 and on the superb 'Event Horizon', the cutting synthesized hooks, disco drum box rhythms and supreme vocals confirmed how LINEA ASPERA have become such a highly rated and beloved duo and why their magnificent melodic melancholy had been so missed over the past few years.
Available on the album 'LP II' from https://lineaaspera.bandcamp.com/album/linea-aspera-lp-ii
https://www.facebook.com/lineaaspera
---
NIGHT CLUB Die In The Disco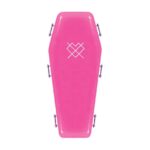 In a typically NIGHT CLUB twist, the duo found their perfect co-conspirator in former SKINNY PUPPY member Dave "Rave" Ogilvie who mixed Carly Rae Jepsen's 2011 worldwide smash hit 'Call Me Maybe'. 'Die In The Disco' set the 'Die Die Lullaby' album off with a slice of throbbing HI-NRG disco, donning its hat to Giorgio Moroder and Bobby Orlando before asking to "take me to a place I can dance" and an unsettling ghostly pitch-shifted voice exclaims that "This is my party and I will die if I want to…"
Available on the album 'Die Die Lullaby'
via Gato Blanco
---
NINA Where It Ends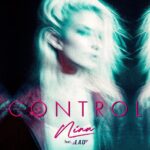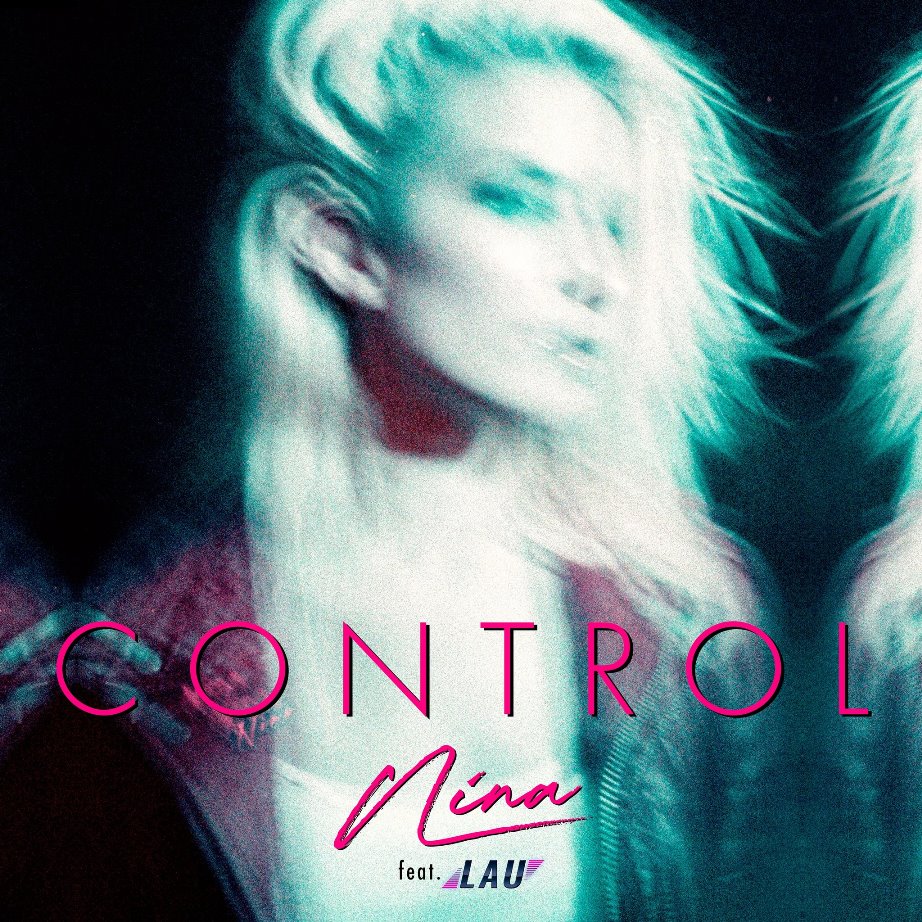 Much has changed for NINA. First the German songstress made some life changes and moved back to Berlin just as the world went into lockdown. 'Runaway' from this year's 'Synthian' album declared she "searching for a way out". So it was only natural that any new material would be influenced by the uncertainty and sombre realities of what was happening around her. The self-explanatory 'Where It Ends' made something of a sombre statement with the introspective tones of DE/VISION in building towards a steadfast gothic schwing and penetrating synth solo.
Available on the digital EP 'Control'
via Lakeshore Records
https://www.iloveninamusic.com/
---
PET SHOP BOYS Will-O-The-Wisp
A ghostly light seen by travellers at night that refers to ignis fatuus or "foolish fire", the astute intelligence of Neil Tennant and Chris Lowe saw Medieval folk mythology referenced for 'Will-O-The-Wisp, a fabulous PET SHOP BOYS dance tune with catchy hooks and a dry monologue. From the third of a trilogy of long players produced by Stuart Price and recorded in Berlin's renowned Hansa Studios, the duo's fourteen album 'Hotspot' maintained the duo's position as exemplary English songsmiths.
Available on the album 'Hotspot'
via x2 Recordings
---
PISTON DAMP Something in Me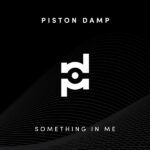 PISTON DAMP are a new electronic pop duo based in Norway comprising of Jonas Groth and Truls Sønsterud. 'Something In Me' is what APOPTYGMA BERZERK or AESTHETIC PERFECTION would sound like if they were in full synthpop mode. Catchy, bubbly, melodic and rhythmic with an emotively spirited vocal, when Jonas Groth hits falsetto, it provides a most gloriously optimistic lift that is reminiscent of APOP's more immediate work, perhaps unsurprisingly given that he is part of their live line-up in support of his brother Stephan.
Available on the digital single 'Something In Me'
via Sub Culture Records
---
DANA JEAN PHOENIX & POWERNERD Fight These Robots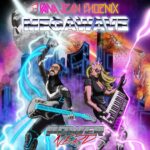 Recording a collaborative album with Austria's POWERNERD, the joyous result 'Megawave' was Canadian synth starlet Dean Jean Phoenix's most sonically consistent body of work yet, reflecting her powerhouse stage persona in recorded form fully for the first time. A fun and dynamic collection, the album's highlight 'Fight These Robots' was a classic funky Sci-Fi number with a dose of girly cheekiness and a reflection of a childhood watching 'Transformers' cartoons.
Available on the album 'Megawave'
via Outland Recordings
http://www.facebook.com/danajeanphoenix
https://www.facebook.com/powernerdmusic
---
POLYCHROME Starts With A Kiss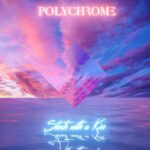 Having described themselves as "Slacker synth-wave refuseniks", POLYCHROME and their brand of filmic dreamwave as showcased on their self-titled 2018 debut album found favour with TV producers and advertising agencies around the world, particularly 'Final Kiss'. Continuing the kissing theme, their recorded return Starts With A Kiss' featured an unexpected but fitting guitar solo from Bjorn Agren of RAZORLIGHT but made extra special by the dreamy voice of Vicky Harrison who said "we'd finished with a kiss, so now wanted to start with one".
Available on the digital single 'Starts With A Kiss'
via Outland Recordings
---
FINLAY SHAKESPEARE Occupation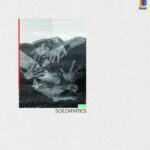 For Bristol-based Finlay Shakespeare, his interest in synths came from his parents' record collection, with music from the likes of KRAFTWERK, THE HUMAN LEAGUE and JAPAN. His second album 'Solemnities' was a more focussed progression from his debut 'Domestic Economy', making the most of a crystal clear modular synth sound coupled to his claustrophobic anxious vocals. The superb 'Occupation' was a metronomic squelch fest about social injustice with our hero conducting a raucous avant noise experiment in song with penetrating noise percussion and icy string machines.
Available on the album 'Solemnities'
via Editions Mego
---
EMILIE SIMON Cette Ombre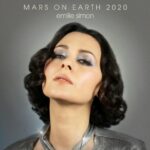 With her arty but catchy electronic pop, Emilie Simon studied at the Sorbonne and her only release primarily English release was 'The Big Machine' in 2009. Using Martian invaders as a metaphor to the world pandemic, she felt the need to express her feelings on the 'Mars on Earth 2020' EP. The best track from it was the powerful 'Cette Ombre (This Shadow)' on which she summised "Planet Earth is under attack. Faced with an unknown invader, humanity is experiencing an unprecedented shift. What will remain of it?"
Available on the digital EP 'Mars On Earth 2020'
via Vegetal
---
THE SMASHING PUMKINS Cyr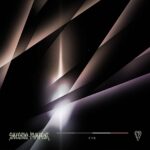 Now adding a "THE" to prefix their name, SMASHING PUMPKINS surprised many with a splendid synth friendly single entitled 'Cyr'. With hooks very reminiscent of 'Enjoy The Silence', Billy Corgan & Co went synthpop with much of the track being of an electronic bent, particularly the synthetic bass. Not only that but 'Cyr' was also quite catchy in an almost DURAN DURAN vein! It was magnificent surprise that only highlighted the hopelessness of the more recent material from DEPECHE MODE.
Available on the album 'Cyr'
via Sumerian Records / Warner Music Group
---
SNS SENSATION Small World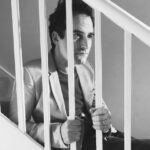 If there was a song that captures the claustrophobic solitude of lockdown isolation, then it was the appropriately titled 'Small World' by SNS SENSATION, the new musical vehicle of Sebastian Muravchik, best known as the charismatic front man of HEARTBREAK. A song about self-isolation during the pandemic crisis, 'Small World' was a throbbing electronic number with icy rhythms, marrying the elegance of minimal synth with the melodic presence of Italo disco, reminiscent of VISAGE's 'I'm Still Searching' and PET SHOP BOYS 'Miserabilsm'.
Available on the download single 'Small World' via https://wearesns.bandcamp.com/
https://www.facebook.com/wearesns/
---
SPARKS One For The Ages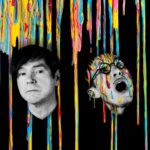 Less than three years after 'Hippopotamus', SPARKS offered 'A Steady Drip, Drip, Drip'. As idiosyncratic as ever, if there was a key track, then it was the glorious 'One For The Ages'; with a narrative about craving artistic longevity, the lines "As I write my tome every single night, my eyes show the strain of computer light but I'm pressing on" captured the lot of the creative mind. Already very synthy, the Mael Brothers probably could have made it even synthier!
Available on the album 'A Steady Drip, Drip, Drip'
via BMG
---
ZACHERY ALLAN STARKEY featuring BERNARD SUMNER Force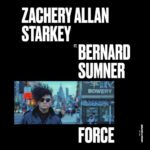 With two albums 'DIY' and 'Hard Power' already under his belt, since opening for NEW ORDER on the 'Music Complete' tour in 2016, Zachery Allan Starkey has been working hard on observational concept album 'Fear City'. 'Force' was a powerful collaboration with Bernard Sumner featuring his signature Italo-influenced sequencing style. Starkey's impassioned authentic vocals were a rallying call to the people with the daunting prospect of Donald Trump being re-elected on the horizon. Thankfully, the message on jointly produced track was heeded.
Available on the album 'Fear City'
via https://zasmusic.bandcamp.com/album/fear-city-album
https://www.zacheryallanstarkey.com/
---
ULTRAFLEX Olympic Sweat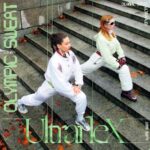 ULTRAFLEX are a new Norwegian Icelandic duo based in Berlin who describe themselves as "The new teen sensation" with an interest in Soviet disco, athleisure and weirdo boogie. However, Kari Jahnsen and Katrín Helga Andrésdóttir are perhaps better known by their solo monikers FARAO and SPECIAL-K respectively. 'Olympic Sweat' was uplifting disco lento with an organic heart, a pretty tune with an expansive sweeping resonance that was reminiscent of SIN COS TAN, PET SHOP BOYS and NEW ORDER, but with a feminine twist.
Available on the album 'Visions Of Ultraflex'
via Street Pulse Records
https://www.facebook.com/ultraflexband
---
UNIFY SEPARATE Solitude & I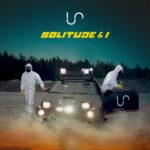 If there was a musical duo who visually symbolise the dystopian paranoia of the world pandemic crisis, then it is UNIFY SEPARATE, formally known as US. 'Solitude & I' was a natural progression of the material on 'First Contact' with Andrew Montgomery not letting up with his Jeff Buckley inspired vocal delivery, reflecting the isolation and uncertain future many are currently feeling as "There's nobody out there, no-one but you and I". Anthemic, uplifting and optimistic, it was a message to all about never giving up on your dreams.
Available on the digital single 'Solitude & I'
via https://unifyseparate.bandcamp.com/
---
VANDAL MOON Suicidal City Girl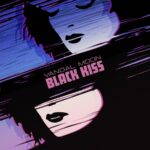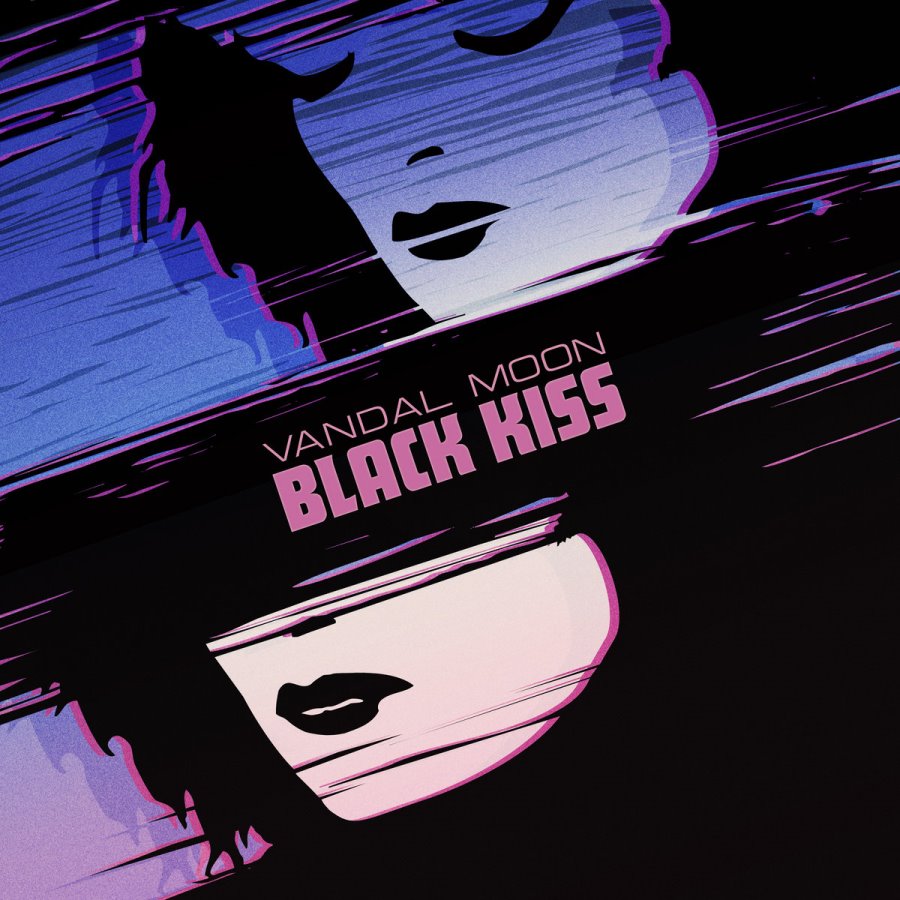 Capturing a dystopian outlook on life with an appealing electronic sensibility, 'Black Kiss' was the best VANDAL MOON album yet. With a sound seeded from post-punk, goth and new wave, they are shaped as much by their use of drum machines and synthesizers as much as guitars and the inevitable deep baritone vocals. The superb electro-gothic aesthetics of 'Suicidal City Girl' recalled the enthralling tension of THE DANSE SOCIETY and a highlight of a record with many highlights.
Available on the album 'Black Kiss'
via Starfield Music
---
MARVA VON THEO Forever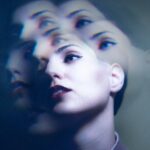 On 'Forever', Greek dark synth songstress Marva Von Theo channelled the frantic tone of 'River In Me', the Anders Trentemøller's collaboration with Jenny Vee of SAVAGES, into a great atmospheric art pop statement on redemption and eternity. A track from her upcoming second album 'Afterglow', with determined vocals and punchy beats, 'Forever' demonstrated, along with its singular follow-up 'Ruins', a significant artistic progression since her promising but unfulfilled debut long player 'Dream Within A Dream'.
Available on the digital single 'Forever'
via Marva Von Theo
---
WHITE DOOR Resurrection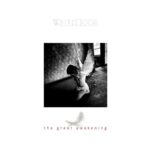 Melodic synth trio WHITE DOOR released their only album 'Windows' in 1983 but despite BBC Radio1 airplay, were unable to gain wider traction. WHITE DOOR gained cult status and one young fan was Swedish synthesist Johan Baeckström who joined the band for their return. Acknowledging the theme of 'Get Carter' but with a more brassy flair, 'Resurrection' surprised with a bouncy Moroder-inspired stomp while Mac Austin managed to sound like a cross between Morten Harket and Chris De Burgh around some beautifully symphonic synth.
Available on the album 'The Great Awakening'
via Progress Productions
https://www.facebook.com/whitedoorband/
---
A broader selection of music from the year is gathered in ELECTRICITYCLUB.CO.UK's 2020 Vision playlist at https://open.spotify.com/playlist/75LrsXIgakcoP03WYtDsLZ
---
Text by Chi Ming Lai
12th December 2020