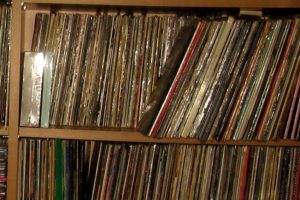 As long as there has been a music business, artists and producers have been forever tinkering with their work.
While often, it's the single version made for mass consumption through radio play that remains superior and best loved, there are occasions when the album take reigns supreme.
Often there's a track that is the obvious standout on the long player, but sometimes it can be of a structure that is considered too long for peak time radio where instant gratification is the key. On other occasions, the vision of the track for album consumption is reconsidered following an earlier short form release produced on a more limited budget.
So as a companion list to the earlier 25 Single Versions That Are Better Than The Album Versions listings feature and restricted to one track per artist, here are 25 Album Versions That Are Better Than The Single Versions presented in chronological and then alphabetical order…
---
GIORGIO From Here To Eternity (1977)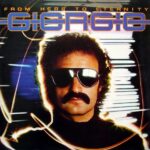 Despite being a hit single, 'From Here To Eternity' was actually something of a disjointed disco medley, throwing in a section of the album track 'Utopia – Me Giorgio' halfway through. The full six minute 'From Here To Eternity' from the long player of the same name was a futuristic slice of electronic dance perfection, with Giorgio Moroder steadily building on his throbbing synth backbone and layers of vocoder punctuated by the steady beats of drummer Keith Forsey.
Available on the GIORGIO album 'From Here To Eternity'
via Repertoire Records
https://www.giorgiomoroder.com/
---
THE HUMAN LEAGUE Being Boiled (1980)
The original Fast Product single version of 'Being Boiled' from 1978 had its own charm, recorded as mono demo which was subsequently released. However, having signed to Virgin Records and with a budget behind them, Messrs Marsh, Oakey and Ware took the opportunity to update their calling card with producer John Leckie for the 'Travelogue' album to more fully realise its funky overtones inspired by FUNKADELIC. The end result was fuller and more dynamic.
Available on THE HUMAN LEAGUE album 'Travelogue'
via Virgin Records
http://www.thehumanleague.co.uk/
---
JAPAN Nightporter (1980)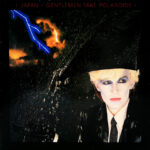 'Ghosts' had been an unexpected singles success for JAPAN in 1982 and Virgin Records wanted more of the same with 'Nightporter', despite it being already two years old and with the previously unreleased song 'Some Kind Of Fool' in the vaults. Trimming the solemn seven minute ivory laden Satie homage was always going to be difficult and the horrific radio edit butchered out the lengthy if vital instrumental climax of melancholic Oberheim OBX strings. Less really does mean less…
Available on the JAPAN album 'Gentlemen Take Polaroids'
via Virgin Records
---
SIMPLE MINDS I Travel (1980)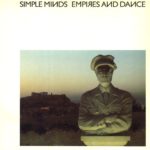 The album version of 'I Travel' was only four minutes in the first place, yet original label Arista Records felt the need to chop the track on both single edits it released and neuter its impact. SIMPLE MINDS never fully realised their potential until they signed to Virgin Records and 'I Travel' heralded a futuristic art rock phase where the band's Germanic influences, coupled to synthesized disco aesthetics of Giorgio Moroder, found favour at clubs like The Blitz.
Available on the SIMPLE MINDS album 'Empires & Dance'
via Virgin Records
---
KRAFTWERK Computer Love (1981)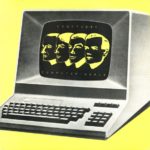 Whether 'Autobahn', 'Radio-Activity', 'Showroom Dummies', 'Trans-Europe Express', 'Neon Lights' or 'The Robots', the sheer average length of a KRAFTWERK track made them difficult to apply to the single format and 'Computer Love' was no different. A beautifully melodic piece that predicted internet dating and stretched to just under seven minutes with its glorious second half synth solo in its album version, it was like the reel of the film was missing in its edited form.
Available on the KRAFTWERK album 'Computer World'
via EMI Records
---
BLANCMANGE Waves (1982)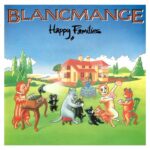 A UK Top 20 single for BLANCMANGE in 1983, 'Waves' was remixed and given an orchestral treatment arranged by Linton Naiff, but it strangely detracted from the bare emotion of the song. Sounding like Scott Walker fronting OMD, with a more basic synthesized construction and a sombre detuned brass line allowed to breathe at the song's conclusion, the album version sans orchestra was much better. However, the original cut has yet to be reinstated on reissues of the parent long player 'Happy Families'.
Available on the BLANCMANGE album 'The Very Best Of'
via Music Club Deluxe
---
DAF Kebab Träume (1982)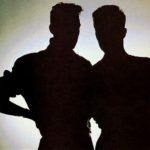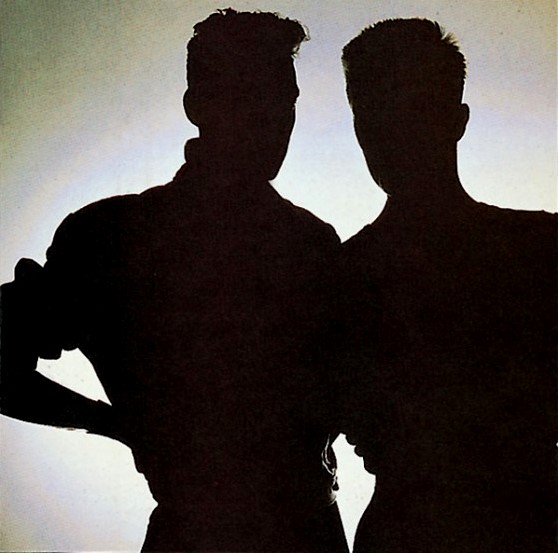 Originally recorded for a 1980 single on Mute Records in more of a band format featuring guitar and hand-played synths, 'Kebab Träume' was subsequently reworked by DAF in a more superior fashion under the production supervision of the legendary Conny Plank for their third and final Virgin-era long player 'Für Immer'. Transforming into something much heavier, the memorable if controversial line "Deutschland, Deutschland, alles ist vorbei!" had more bite on this album version also issued as a single.
Available on the DAF album 'Für Immer'
via Grönland Records
https://www.groenland.com/en/artist/deutsch-amerikanische-freundschaft/
---
LUSTANS LAKEJER Läppar Tiger, Ögon Talar (1982)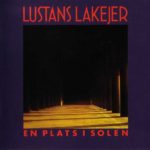 Sweden's LUSTANS LAKEJER came to international attention when their third long player 'En Plats I Solen' was produced by Richard Barbieri of JAPAN. With its synthesized atmospheres and art funk aspirations not that far off DURAN DURAN, 'Läppar Tiger, Ögon Talar' was one of the album's highlights. But for the later single version produced by Kai Erixon, the band opted for a more laid back swing arrangement punctuated by a brass section, which frankly was not as good as the original.
Available on the LUSTANS LAKEJER album 'En Plats I Solen'
via Universal Music
https://www.facebook.com/LustansLakejer/
---
GARY NUMAN We Take Mystery (1982)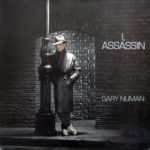 The single version of 'We Take Mystery' which was Gary Numan's last UK Top 10 hit was too short and the extended 12 inch version was too long, which left the album version from 'I, Assassin' as the best take of the song. With its crashing Linn Drum snap and fretless bass with live percussion syncopating on top, this was a dancefloor friendly excursion which concluded with a marvellous additional rhythm guitar breakdown from fretless bassist Pino Palladino.
Available on the GARY NUMAN album 'I, Assassin'
via Beggars Banquet
---
VISAGE The Anvil (1982)
Remixed by John Luongo for single release, 'The Anvil' ended up as a B-side but while the sound of metal-on-metal was added, it somehow had less presence than the original album version. Possessing far Teutonic tension with some superb guitar work from Midge Ure, metronomic drumming courtesy of Rusty Egan minus his hi-hats, Billy Currie's superb screaming ARP Odyssey and Dave Formula's brassy synth riff completed Steve Strange's tale of debauchery for one of the best ever VISAGE tracks.
Available on the VISAGE album 'The Anvil'
via Cherry Pop
https://www.discogs.com/artist/3479-Visage
---
JOHN FOXX Endlessy (1983)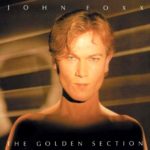 By 1982, John Foxx has rediscovered his love of early PINK FLOYD, THE BEATLES and psychedelia which manifested itself in 'Endlessy'. Based around a tom heavy Linn Drum programme, deep cello samples and sitars, it was an interesting if messy experimental romp. Come his third album 'The Golden Section' recorded under the helm of producer Zeus B Held, the new version, also released as a revisionist single, was much more focussed with an accessible uptempo electronic euphoria.
Available on the JOHN FOXX album 'The Golden Section'
via Edsel Records
---
HEAVEN 17 And That's No Lie (1984)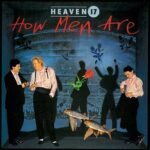 A sub-ten minute progressive epic was never going to work as an edited single and with 'And That's No Lie', that's exactly what happened. The original album version was HEAVEN 17's ambitious adventure in sound and fusion that threw in everything from abstract sonic experiments, jazz piano, Fairlight samples, the gospel voices of ARFRODIZIAK and an orchestra, plus some excellent live bass and guitar work from John Wilson and Ray Russell respectively.
Available on the HEAVEN 17 album 'How Men Are'
via Virgin Records
---
ARCADIA The Flame (1985)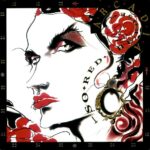 ARCADIA was Simon Le Bon, Nick Rhodes and Roger Taylor's attempt to be JAPAN during the DURAN DURAN artistic hiatus, but many of the songs from the short-lived side project were smothered in a pond of self-indulgence. One of the highlights though was 'The Flame', basically 'A View To A Kill Part 2'. However for its single release, a neo-acapella intro was applied rather than the frantic percussive beginning of the album version which robbed the song of its tension and impact.
Available on the ARCADIA album 'So Red The Rose'
via EMI Records
---
DEAD OR ALIVE My Heart Goes Bang (1985)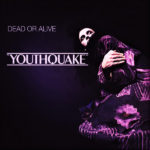 Having got DIVINE into the UK charts, Stock Aitken & Waterman gave the same treatment to DEAD OR ALIVE, scoring a No1 with 'You Spin Me Round'. The resultant album 'Youthquake' had a number of excellent tracks including 'My Heart Goes Bang' which was ripe single material. But the single remix by regular PWL associate Phil Harding was horrible, throwing in the kitchen sink with voice cut-ups and an overdriven rhythm section which drowned out any merits the song originally had.
Available on the DEAD OR ALIVE album 'Youthquake'
via Sony Music
https://www.discogs.com/artist/46720-Dead-Or-Alive
---
NEW ORDER Bizarre Love Triangle (1986)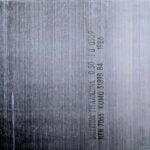 Inspired by a News Of The World headline, 'Bizarre Love Triangle' is one of the best loved NEW ORDER tunes. The rugged self-produced original version that appeared on the 'Brotherhood' album was a glorious electronic number with a slight mechanical offbeat and space for Hooky's distinctive bass. But the version released for 45 RPM consumption was a frustrating, four-to-the-floor remix by Shep Pettibone which took all the character out of the song with a barrage of overdriven percussive samples.
Available on the NEW ORDER album 'Brotherhood' via Warner Music
---
TALK TALK Living In Another World (1986)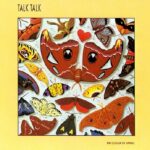 Although 'Living In Another World' was the best song on 'The Colour Of Spring', it was always going to be a tall order to successfully cut its seven minutes in half for single consumption! A fine progressive combination of synthetic strings, piano, Hammond organ, hypnotic bass, acoustic and electric guitars, percolating percussion and harmonica, the TALK TALK sound would have been nothing however without the anguished vocals of Mark Hollis and the production skills of Tim Friese-Greene.
Available on the TALK TALK album 'The Colour Of Spring'
via EMI Records
https://www.facebook.com/Talk-Talk-Mark-Hollis-12307963901/
---
CAMOUFLAGE The Great Commandment (1988)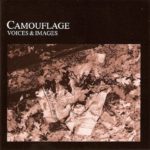 German trio CAMOUFLAGE had a hit with 'The Great Commandment' all over the world including the US, with only Britain remaining ambivalent to their industrial flavoured synthpop. As with many singles of the period, it clocked in at just over three minutes but sounded rushed. Come the debut album 'Voices & Images' and 'The Great Commandment' was more fully realised, allowing space to prevail in the one of the best DEPECHE MODE tracks that the Basildon boys never recorded.
Available on the CAMOUFLAGE album 'Voices & Images'
via Metronome Music
http://www.camouflage-music.com/
---
THE BLUE NILE Headlights On The Parade (1989)
Enigmatic Glaswegian trio THE BLUE NILE were never an easy sell to the wider marketplace and the Bob Clearmountain single remix of 'Headlights On The Parade' was hopeless, with over a third of the emotively atmospheric number absent for the sake of radio play. The centrepiece of the brilliant 'Hats' album, its haunting piano, swaths of synths and a collage of modulated sequences needed a full six minutes to truly convey its solemn drive and rainy cinematic melodrama.
Available on THE BLUE NILE album 'Hats'
via Epstein Records
---
THE GRID Floatation (1990)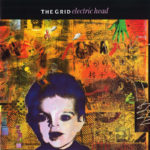 Subsonically remixed by Andrew Weatherall with a distinct chilled-out flavour and an additional vocal from Sacha Souter for single release, the brilliant album version of 'Floatation' had a more rigid KRAFTWERK feel echoing elements of 'Tour De France'. And as the track drew towards the home straight, Julian Stringle's clarinet brought to mind the aesthetics of Dave Ball's previous residency in SOFT CELL. But while those woodwind textures were present in the single, they were less effective overall.
Available on THE GRID album 'Electric Head'
via Cherry Red Records
https://www.discogs.com/artist/5081-The-Grid
---
PET SHOP BOYS Being Boring (1990)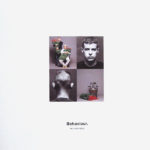 Partly inspired by a quote about Zelda Fitzgerald, novelist and wife of author F Scott Fitzgerald which stated "she refused to be bored chiefly because she wasn't boring", 'Being Boring' is one of PET SHOP BOYS' best songs, reflecting on Neil Tennant's youth and the loss of a friend who died of AIDS. While the single itself was almost five minutes long, the superior album version featured a fabulous intro that steadily built with a lilting synth bassline and wah-wah guitar that made the most of the song's elegiac aura.
Available on the PET SHOP BOYS album 'Behaviour'
via EMI Records
---
DEPECHE MODE In Your Room (1993)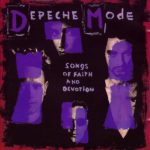 A tedious rockist statement by DEPECHE MODE when reworked by Butch Vig for single release, the lengthy original album version of 'In Your Room' was widescreen magnificence with a tense percussive drive courtesy of Alan Wilder who only played what was needed, adding a second simplistic drum passage in the final half for extra weight. A fine example of how feel is more important technique, current DM drumhead Christian Eigner managed to mess up his opportunity to shine on this during the 'Global Spirit' tour.
Available on the DEPECHE MODE album 'Songs Of Faith & Devotion'
via Sony Music
---
LADYTRON Evil (2003)
The second LADYTRON album 'Light & Magic' is probably best known for its lead single 'Seventeen', but opening its second half was the brilliantly propulsive 'Evil'. An obvious single, when remixed by noted dance producer Ewan Pearson, it was filled out with extra string synths and made more contemporary. This lost the track its appealing spatial dynamics and grunt while the way in which the vocals of Helen Marnie were mixed more than muted her charm.
Available on the LADYTRON album 'Light & Magic'
via Nettwerk productions
---
ARTHUR & MARTHA Autovia (2009)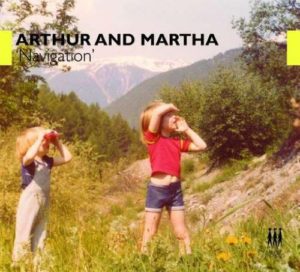 ARTHUR & MARTHA were Adam Cresswell and Alice Hubley; their debut single 'Autovia' was the first release on Happy Robots Records in 2008 but when it came to recording the album 'Navigation', the incessant Doctor Rhythm drum machine was given a more hypnotic Motorik makeover which ironically gave the track more drive. Meanwhile, there was an extended end section which allowed for some cosmic Theremin and synth wig-outs between the pair not unlike STEREOLAB meeting NEU!
Available on the ARTHUR & MARTHA album 'Navigation'
via Happy Robots Records
https://www.facebook.com/arthurandmarthaband/
---
MESH Adjust Your Set (2013)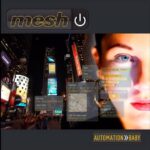 From MESH's best album 'Automation Baby', the wonderfully metronomic 'Adjust Your Set' with its personal relationship commentary in a technology dominated world was one of its many highlights. Given a more orchestrated remix by Nico Wieditz for the MaBose Radio-Edit with a much busier electronic bassline along the lines of 'Enjoy The Silence', while this single version had more obvious presence, it lacked the eerie cinematic Morricone-esque air of the album original.
Available on the MESH album 'Automation Baby'
via Dependent Records
---
GOLDFRAPP Ocean (2017)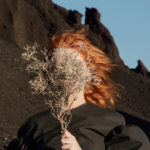 'Ocean' was already dramatic perfection as the best track on the seventh GOLDFRAPP album 'Silver Eye', but for the single version, it was felt a contribution from a former member of the  Mute family was needed. While Devotees were wetting themselves over Dave Gahan appearing on a more obviously electronic sounding track again, his faux bluesy drawl was something of a mismatch next to the breathy angelic tones of Alison Goldfrapp. Gahan may be from Essex but he was certainly no Alison Moyet.
Available on the GOLDFRAPP album 'Silver Eye'
via Mute Artists
---
Text by Chi Ming Lai
2nd January 2019