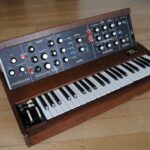 So what did ELECTRICITYCLUB.CO.UK think was hot back in 2011?
It featured a day in March when THE HUMAN LEAGUE, JOHN FOXX and DURAN DURAN all released new albums, while VILE ELECTRODES launched their debut EP. In a year when the synth pioneers were finally recognised for their valuable contribution to popular culture, here are our 30 favourite songs of 2011 presented in alphabetical order by artist…
---
AUSTRA Spellwork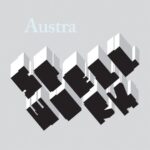 AUSTRA deliver a stark, baroque form of electronica fuelled by sexual tension. Like a gothic opera which successfully blends light and darkness with fragility and power, Katie Stelmanis and friends borrow the tones of classic DEPECHE MODE and cross it with THE KNIFE for this, their most accessibly brilliant synthpop offering from their debut album. The B-side 'Indentity' is a worthy listen too.
Available on the CD 'Feel It Break' via Domino/Paper Bag Records
---
TARA BUSCH Rocket Wife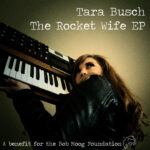 A charity single for The Bob Moog Foundation, if you've ever wanted to hear that bizarre sonic other worldiness of GOLDFRAPP's first album Felt Mountain again, it's right here on 'Rocket Wife'. With hints of the eerie classic Star Trek theme, this is really does sound like THE CARPENTERS in outer space! Calling occupants of interplanetary craft, across the universe indeed!
Available on the download EP 'Rocket Wife' via The Bob Moog Foundation
---
CURXES The Constructor
CURXES are Brighton duo Macaulay Hopwood and Roberta Fidora. Describing themselves as "a decorative set of bones, channelling the ghosts of discothèques past", their haunting neo-gothique flavour is quite unique as far as Eurocentric electronic pop music is concerned. This is a fine example of a synth friendly SIOUXSIE SIOUX going on a mutant staccato journey via La Nouvelle Vague crossed with DEPECHE MODE.
Available as a download single via iTunes and Amazon
---
DAYBEHAVIOR It's A Game (MARSHEAUX Remix)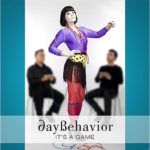 With wonderful riffs and an uplifting chorus, this is delicious electronic pop from the cult Swedish trio of Paulinda Crescentini, Tommy Arell and Carl Hammar. Remixed by Athens synth maidens MARSHEAUX, this has the best of both worlds and could easily be mistaken for Sophie and Marianthi. Paulinda''s Italo Nordic charm gives 'It's A Game' a distinct Mediterranean flavour.
Available on the download EP 'It''s A Game' via Graplur Records
---
BETH DITTO Do You Need Someone?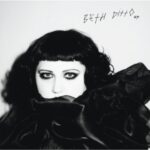 BETH DITTO would probably be the Alison Moyet of modern electro if she didn't prefer the funky punk of her band GOSSIP. 'Do You Need Someone?' sees Ms Ditto's powerful and passionate yearning adding soul to the sparkling electronic dance groove. With production from SIMIAN MOBILE DISCO, KRAFTWERK's 'Computer World' tones towards the song's coda are a marvellous touch. A future career as an alternative disco diva beckons.
Available on the CD EP 'Beth Ditto' via Deconstruction Records/Sony Music
http://www.simianmobiledisco.co.ukk
---
THOMAS DOLBY Spice Train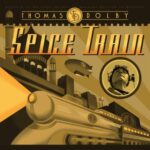 While Dolby's album return was largely organic with hints of bluegrass and Americana, its token synthpop offering was the wonderful 'Spice Train'. Over its hypnotic, squelchy sequence and mechanised dance beat, it gets strangely humanised by a Mariachi horn section. With the kitchen sink and a host of exotic influences thrown in via Bollywood and the Middle East, 'Spice Train' does exactly what it says on the tin.
Available on the CD 'A Map Of The Floating City' via Lost Toy People.
---
DURAN DURAN Being Followed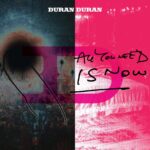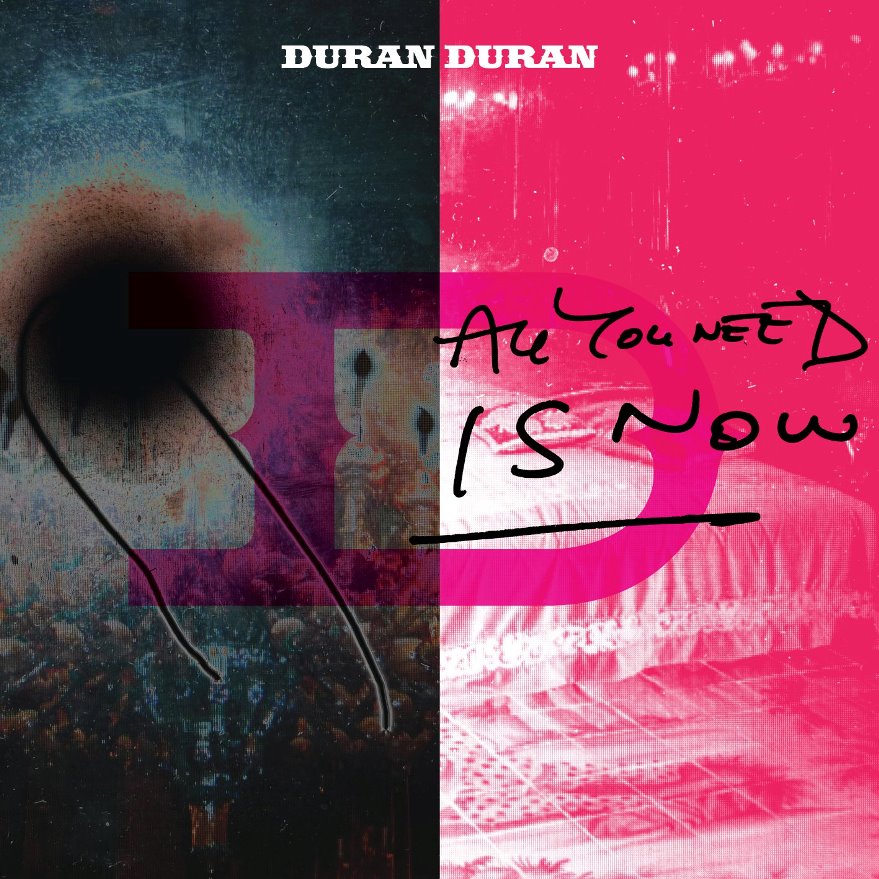 'All You Need Is Now' saw DURAN DURAN cyclically return to the funk-led syncopated pop of their first two albums. 'Being Followed' is one of its many highlights. A superb sequencer assisted disco number with a tingling metallic edge, touches of THE CURE's 'A Forest' and Nick Rhodes' vintage string machine capture the tension of post 9/11 paranoia. Simon Le Bon gives it his all and while he is technically one of the most chronic singers of his generation, he is unique AND untouchable… just try doing any DD song at karaoke to find that one out for yourself!!
Available on the CD 'All You Need Is Now' via Tape Modern
---
LANA DEL REY Blue Jeans (NIKONN remix)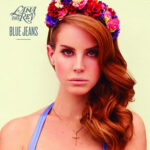 NIKONN's brand new album 'Instamatic' is suitably Mediterranean so add that instrumentation to the voice of raspy New Yorker LANA DEL REY and the end result is a glorious sun-kissed dancefloor moment. Somehow, you end up feeling much happier after dancing to, what is essentially in its original form, a quite stark, heartfelt minor key ballad.
Originally issued as a free download but currently unavailable.
http://www.facebook.com/pages/nikonn/7193878082
---
SOPHIE ELLIS-BEXTOR Synchronised
From her under rated album 'Make A Scene' which includes contributions from Richard X and Armand Van Buuren, the appropriately titled Synchronised is a synthpop tune with a distinct YAZOO flavour to it. All highly appropriate as she supported ERASURE during their forests tour this year. This superbly cements her electro kinship which has been apparent since 'China Heart' from her 'Tripping The Light Fantastic' in 2007 and more recently on 'Heartbreak Make Me A Dancer' with FREEMASONS.
Available on the CD 'Make A Scene' via Douglas Valentine Limited
---
JOHN FOXX & THE MATHS Watching A Building On Fire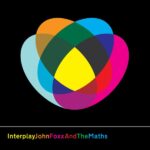 The best track on the 'Interplay' album is a co-written duet with Mira Aroyo of LADYTRON. 'Watching A Building On Fire', with its chattering drum machine and accessible Trans- European melodies, oozes a synthetic smokiness. Aroyo's counterpoint is almost playfully feline although Foxx's inherent dystopianism gives it his stamp, making this a second cousin of 'Burning Car'. The Andy Gray remix is also a worthy acquisition on the second JOHN FOXX & THE MATHS double CD package 'The Shape of Things'.
Available on the CD 'Interplay' via Metamatic Records
http://blog.johnfoxxandthemaths.com/
---
GAZELLE TWIN The Eternal
JOY DIVISION's original on 'Closer' was one of the most fragile, funereal collages of beauty ever committed to vinyl but Elizabeth Walling has covered this cult classic and made it even more haunting! Replacing the piano motif with eerily chilling synth and holding it together within an echoing sonic cathedral, she pays due respect while adding her own understated operatic stylings. PAUL YOUNG's interpretation of 'Love Will Tear Us Apart' this most certainly ain't… you should hear her version of 'Louie Louie'!
Available on the download EP 'I Am Shell I Am Bone' via Anti-Ghost Moon Ray Records
---
THE HUMAN LEAGUE Never Let Me Go
Susanne Sulley does her best LITTLE BOOTS impression with this opener to 'Credo', the long awaited comeback album from THE HUMAN LEAGUE. Sounding like 'Crash' gone right, it is also auto-tuned to the hilt as Da League go all contemporary with this marvellous slice of electronic funk. Let's hope it's not another ten years before there's new material!
Available on the CD 'Credo' via Wall Of Sound
---
IAMAMIWHOAMI Clump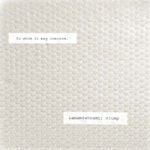 'Clump' could be the sound of the drums on OMD's 'History Of Modern Part 1' but it's actually this kooky little number by IAMAMIWHOAMI aka Jonna Lee. A synthetically charged amalgam with vintage sounds and even a toy piano thrown in, this is a bit brighter than some her contemporaries if still delightfully odd and mysterious. It's musically more BJORK than FEVER RAY although she does share the same management company with the latter.
Available on the download single 'Clump' via iTunes and Amazon
http://www.facebook.com/pages/iamamiwhoami/270417754335
---
IAMX Ghosts Of Utopia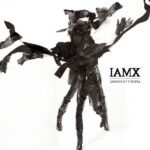 IAMX have captured an electro Gothic aesthetic that combines the theatrics of Weimar Cabaret with themes of sex, alienation and dependency in the best tradition of DEPECHE MODE and NINE INCH NAILS. Despite the lyrical and aural fervor, Corner's songs are strongly melodic with an accessible grandeur. The superb lead single 'Ghosts Of Utopia' from new album 'Volatile Times' has instant appeal with its exhilarating mechanical drive and electrickery. His scream of "this is psychosis" is wholly believable! Dance in the dark!
Available on the CD 'Volatile Times' via Republic of Music/BMG
---
LADYTRON Mirage
Flautist textures dominate the more sedate pace of 'Mirage' almost as a reaction to the loudness war of previous album 'Velocifero'. Helen Marnie's voice beautifully suits the synthetic atmospherics while the widescreen, spacious mix compliments a catchy tune that has hints of SIOUXSIE & THE BANSHEES. Although confusing some of their fans, given room to explore, 'Gravity The Seducer' is that under rated album which will be hailed as a classic in years to come.
Available on the CD 'Gravity The Seducer' via Nettwerk Productions
---
MAISON VAGUE Synthpop's Alive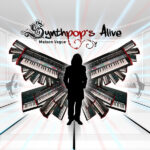 Living in a dream since 1983 and as a homage to 'The Pleasure Principle', MAISON VAGUE mainman Clark Stiefel responded musically to a YouTube video entitled 'Synthpop Is Dead'. The opening salvo is brilliant and the lyric of "Everyone's entitled to opinion, you have yours and well I have mine" hits home. But it's the retort of "And though it seems that our opinions differ, you'll agree in time!" that says it all. This could be the sound of PLACEBO gone electro. This post-Synth Britannia battlecry has heart, soul and humour.
Available on the download album 'Synthpop's Alive' via Amazon
---
MIRRORS Secrets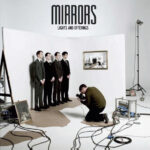 Closing MIRRORS' outstanding 'Lights & Offerings' long player, 'Secrets' shifting phat bass riff across two octaves is pure Kling Klang, driven by an intense percussive march. An epic at over ten minutes in length and split into three movements, the ambient interlude of the second section consists of an aural sculpture that plays with the mind. It then suddenly reprises with a piercing military tattoo for its finale with unsettling voices in your head for some added claustrophobic edge.
Available on the CD 'Lights & Offerings' via Skint Entertainment
https://www.facebook.com/theworldofmirrors/
---
MOBY Be The One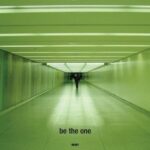 Yes, MOBY has settled into a formula but he does it well. One of the more immediate tracks from the excellent 'Destroyed' album, 'Be The One' is full of rich layered synth strings with moody chordial sweeps over a motorik beat and textured vocoder. Despite the simplistic robotic couplet "I was the hell that you needed – I was the one when you needed love", it strangely exudes warmth and emotion.
Available on the CD 'Destroyed' via Little Idiot Records
---
NIGHTLIFE On The Run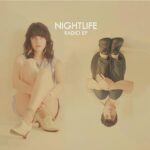 From their second EP Radio, Darin Rajabian and Caroline Myrick met at a party in Michigan and soon developed their interest in dreamy danceable synthpop. With Caroline's soft vocals attached to Darin's classic electro disco inspired backing, 'On The Run' could be described as ELLIE GOULDING gone right and is free of folkisms. Caroline nicely summed up the escapist feel of the song with: "I want back the soft quiet days of ever, when there was lemonade and sand, and rainy screen doors and sad movies; when the minutes were no one else's but ours".
Available on the download EP 'Radio' via their website
---
GARY NUMAN The Fall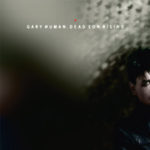 Anthemic gothic rock is what the former Gary Webb deals in these days but 'The Fall' is a lot less heavier and one-dimensional than the offerings on previous album 'Jagged'. With a fair smattering of synths too, this achieves a much better sonic balance and GARY NUMAN's most accessible number in years.
Available on the CD 'Dead Son Rising' via Mortal Records
---
QUEEN OF HEARTS Spanish Sahara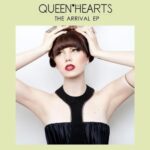 This mysterious young royal with her assorted headgear and couture is modern electropop's own Queen Amidala. From a galaxy far, far away and light years ahead of the poptastic competition, this moody, pulsing cover of indie rockers THE FOALS is transformed by a hypnotism textured with spacious synths to give our Queenie room for some sexy breathiness.
Available on the download EP 'The Arrival'
---
SECTION 25 Colour, Movement, Sex & Violence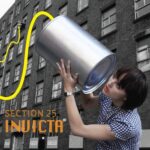 Best known for their seminal electro classic 'Looking From A Hilltop' in 1984, the song's husband and wife vocalists Larry Cassidy and Jenny Ross have sadly since passed away. So it was highly appropriate that for SECTION 25's recorded return, fronting the former punks would be Larry and Jenny's daughter Bethany. She does a fine job with this danceable synth led ditty which captures that classic hedonistic Manchester vibe that recalls THE OTHER TWO's 'Tasty Fish' while also placing itself in contemporary club culture.
Available on the download EP 'Invicta' via Fac 51 The Hacienda
---
SOFT METALS Eyes Closed
SOFT METALS are a newish electro duo comprising Patricia Hall and Ian Hicks. Now resident in Los Angeles, they have an accessibly minimal sound with Hall's pretty vocals being a particular delight and reminiscent of DOT ALLISON's flirtatious aura. 'Eyes Closed' is probably the highlight from their very promising debut album, elements of ORBITAL creeping into the danceable bleep fest.
Available on the CD 'Soft Metals' via Captured Tracks
---
THE SOUND OF ARROWS Longest Ever Dream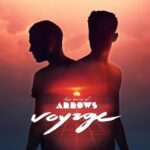 Stefan Storm and Oskar Gullstrand hail from Gavle in Sweden. Both filmic and musical elements are important factors in THE SOUND OF ARROWS. Produced by Richard X and featuring a sweet guest vocal from ACTION BIKER aka Sarah Nyberg Pergament, the choral patches and the symphonic templates are just so reminiscent of OMD. Coupled to some fantastically optimistic ambition, Longest Ever Dream is a panoramic joy!
Available on the CD 'Voyage' via Skies Above
---
TENEK What Do You Want?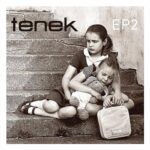 Featuring violin by Chris Payne from The GARY NUMAN Experience, 'What Do You Want?' is the first TENEK track that could be described as possessing a degree of beauty. The Brtish duo's more rousing anthemic style takes a breather here and although this has more in common with their other ballad track 'The Art Of Evasion', the subtlety and strings add a new sonic dimension to the developing TENEK sound.
Available on the CD 'EP2' via Toffeetones Records
---
TIGER BABY Landscapes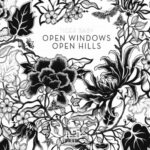 TIGER BABY are a Copehagen trio led by Pernille Pang with Benjamin Teglbjærg and Nikolaj Tarp Gregersen in synthetic support. They released their debut album 'Noise Around Me' in 2007. Stylistically, this has all the unmistakeable melodic sensibility that Scandinavian pop acts seem to naturally possess as pretty arpeggios and wispy vocals combine for some dream laden electro.
Available on the CD 'Open Windows Open Hills' via Gunhero records
---
VILE ELECTRODES My Sanctuary
VILE ELECTRODES are a colourful beat combo who combine analogue synths with fetish fashion. Their sound could be described as THE SMITHS reincarnated as CLIENT but 'My Sanctuary', the closing track on their debut EP is a sweeping moody epic that recalls imperial phase ORCHESTRAL MANOEUVRES IN THE DARK. Anais resigned melancholic vocal gives that ice maiden demeanour over glorious symphonic synth strings and deep sombre tones. It's magnificence embroiled.
Available on the CD EP 'Vile Electrodes'
---
WHITE LIES Strangers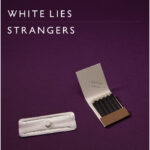 They're the 21st Century equivalent of THE TEARDOP EXPLODES but with no brass. WHITE LIES however are much more bombastic with synths carrying melodies and assorted effects. Driven by a sweeping theme and deep bass thud before leading to a sense of urgency in the verse, a thoroughly anthemic chorus doesn't appear until halfway to increase tension. This is possibly what TX could have sounded like if Julian Cope hadn't gone to live under a tortoise shell!
Available on the CD 'Ritual' via Fiction/Polydor Records
---
XENO & OAKLANDER The Staircase
Chugging arpeggios, clattering primitive drum machines and slightly unorthodox vocals, minimal duo XENO & OAKLANDER give a brilliantly vibrant offering of vintage futurism. 'The Staircase' is their most immediate offering yet. Based in Brooklyn, part of their authentic Europeanism comes from Liz Wendelbo's wispy French / Norwegian charm. Writing with partner Sean McBride since 2004, they successfully supported JOHN FOXX & THE MATHS in October where they were warmly received for their stark electronic sound.
Available on the CD 'Sets & Lights' via Wierd Records
---
ZEBRA & SNAKE Empty Love Song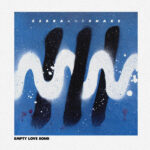 Those dark Nordic nights certainly have their effect as this cynical tune from this Finnish duo indicates. Comprising helpfully of two friends Tapio and Matti, ZEBRA & SNAKE fuse vintage electronics with a touch of ambient dexterity as an "artistic form of therapy". 'Empty Love Song' is suitably bittersweet and sounds a bit like MGMT's 'Time To Pretend' after six months in deep freeze! However, despite its lyrical stance, it possesses a grand anthemic quality.
Available as a free download from http://soundcloud.com/freeman-pr/zebra-snake-empty-love-song
---
Text by Chi Ming Lai
21st December 2011, updated 14th March 2017